Supporters of President Donald Trump gather at the Maricopa County Elections Department office in Phoenix, Arizona, on Nov. 6, 2020.
PHOENIX—Arizonians have converged almost every night outside the Maricopa County Elections Department after Election Day over what they see as a fraudulent and corrupt election process.
Democratic nominee Joe Biden recently declared victory in the presidential race—a declaration disputed by President Donald Trump. Ballots in the state have still not been fully counted as of Nov. 8.
For voters who come out to the rallies, all felt frustrated over how long it is taking to count the ballots—the crowds mostly fluctuate around the hundreds. The Epoch Times spoke to voters, some who were open-carrying rifles (it is legal in the state) and all were worried about alleged voter fraud taking place.
"I think that there's a lot of shady stuff going on and it needs to be looked at," Gavin Mckenna told The Epoch Times on Nov. 6. "I think that our American process is trying to be rewritten and broken down, and I don't agree with that."
Mckenna said he was not open-carrying his rifle as a political statement. He came out to support the message that this year's election needs "a lot more fairness and truth in it."
"If there's protestors who disagree with us, I would like to protect them just as much as the people who are here to support the rally," he said.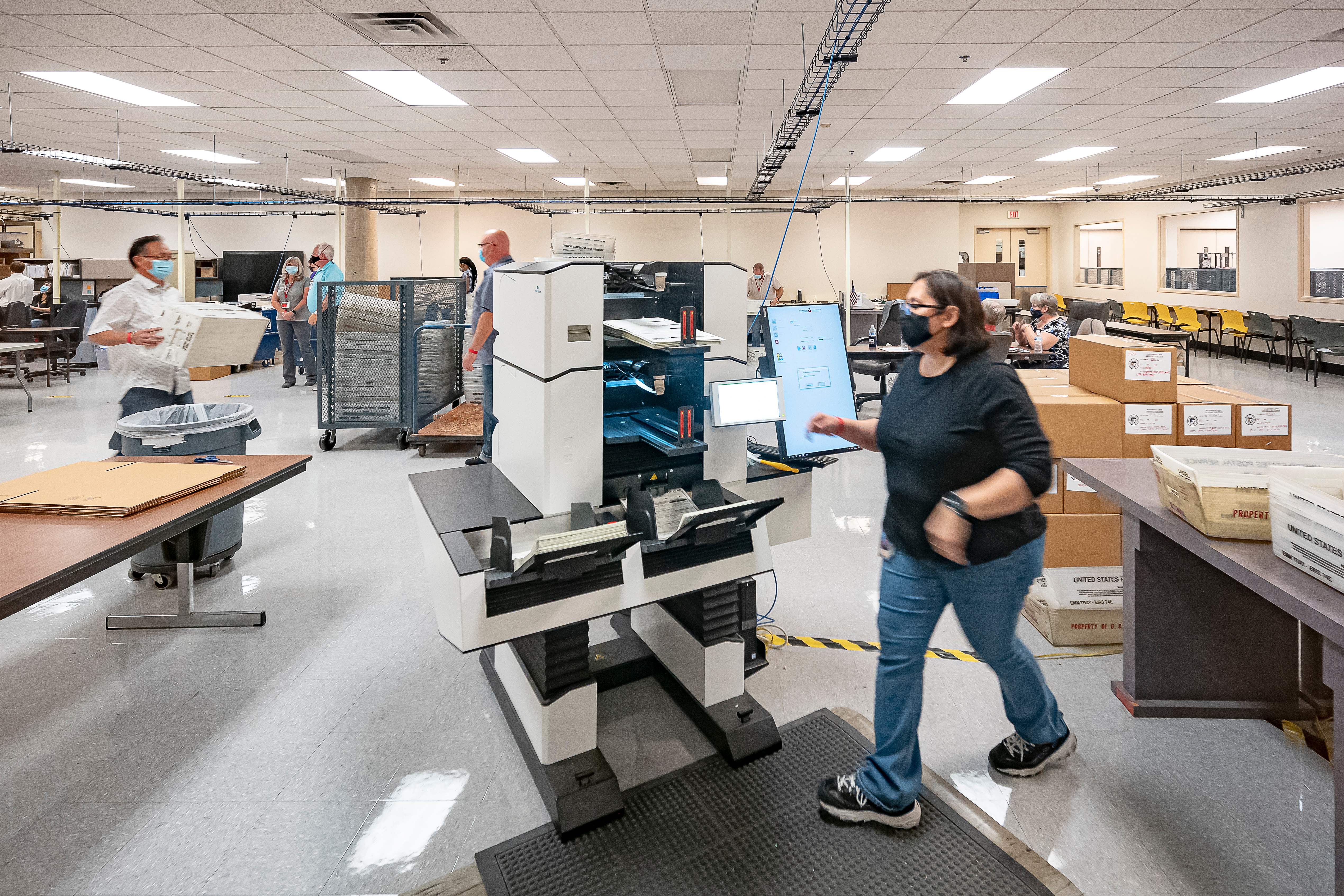 "Protect the vote" or "Stop the Steal" rallies have taken place not just in Arizona but in other states as well, including in Michigan, Washington, and Detroit.
According to Mckenna, the integrity of the election process should be the country's number one priority as "from that, everything else could crumble."
"It doesn't really necessarily matter about which president you're for. It's about the election needing to be fair and truthful," Mckenna said. "If it was Biden that the election was being rigged against, I would like it to be investigated too."
Another voter outside the election department, Jeremy Fryar, said it was unfair that Fox News and other media companies prematurely called the state for Biden, noting that every vote needs to counted and is legal.
"It's just pure fraudulent, plain and simple. If people can't wake up and realise this is voter fraud then I don't know what to tell the people," he told The Epoch Times.
"I trust the court system," he added.
Fryar, who is based in Phoenix, said he decided to open carry as a precaution in case Antifa members show up to disrupt their peaceful rally. He remains optimistic that "all this cheating will come to the light."
"My mom always told me good always triumph over evil," he added.
One voter at the rally criticised the reports that poll watchers were denied entry at some locations.
A certified poll watcher was denied entry to a voting site in Philadelphia on Election Day, according to Mike Roman, the Trump campaign's director of Election Day operations.
"By hiding people from going in and watching, that just puts more on our side," said Paul, who declined to provide his last name. "Any sane person can see that what they're doing is wrong."
The future now comes down to a battle in the courts but Paul said he still not optimistic.
"I don't think that's going to do much for it because there's people on our side that aren't speaking out, that aren't doing anything right now," he said.
"The only reason we are out here is for our voices to be heard."
(Visited 9 times, 1 visits today)