Update: USTR just released a statement confirm that the tariffs will go ahead on Sept 1st but tariffs on some products will be delayed until Dec 15 on the basis of health, safety, and national security.
…some tariffs will take effect on Sept. 1 as planned, "certain products are being removed from the tariff list based on health, safety, national security and other factors and will not face additional tariffs of 10 percent," the U.S. Trade Representative's offices said in a statement Tuesday.

"Further, as part of USTR's public comment and hearing process, it was determined that the tariff should be delayed to December 15 for certain articles," the statement continued.

"Products in this group include, for example, cell phones, laptop computers, video game consoles, certain toys, computer monitors, and certain items of footwear and clothing."
USTR will release a list on its website later today after approval of an exclusion list.
The market appears to have seen "delay" and "Dec 15" and panic-bid.
Market participants are claiming Trump blinked and did not want to see stocks fall anymore? Does this sound like someone who is ready to fold?
Through massive devaluation of their currency and pumping vast sums of money into their system, the tens of billions of dollars that the U.S. is receiving is a gift from China. Prices not up, no inflation. Farmers getting more than China would be spending. Fake News won't report!

— Donald J. Trump (@realDonaldTrump) August 13, 2019
But the market has it wrong! This is just "some imports" – not a delay of the $300bn/10% tariffs. It seems to us like US is delaying tariffs on items which could send consumer price inflation higher… because "The Fed".
*  *  *
After a weak open, US equity markets are panic-bid following a headline from China's MOFCOM that US and China plan to speak by phone again in two weeks (before the Sept 1st tariffs)…
…and that's enough to ignite algo momentum…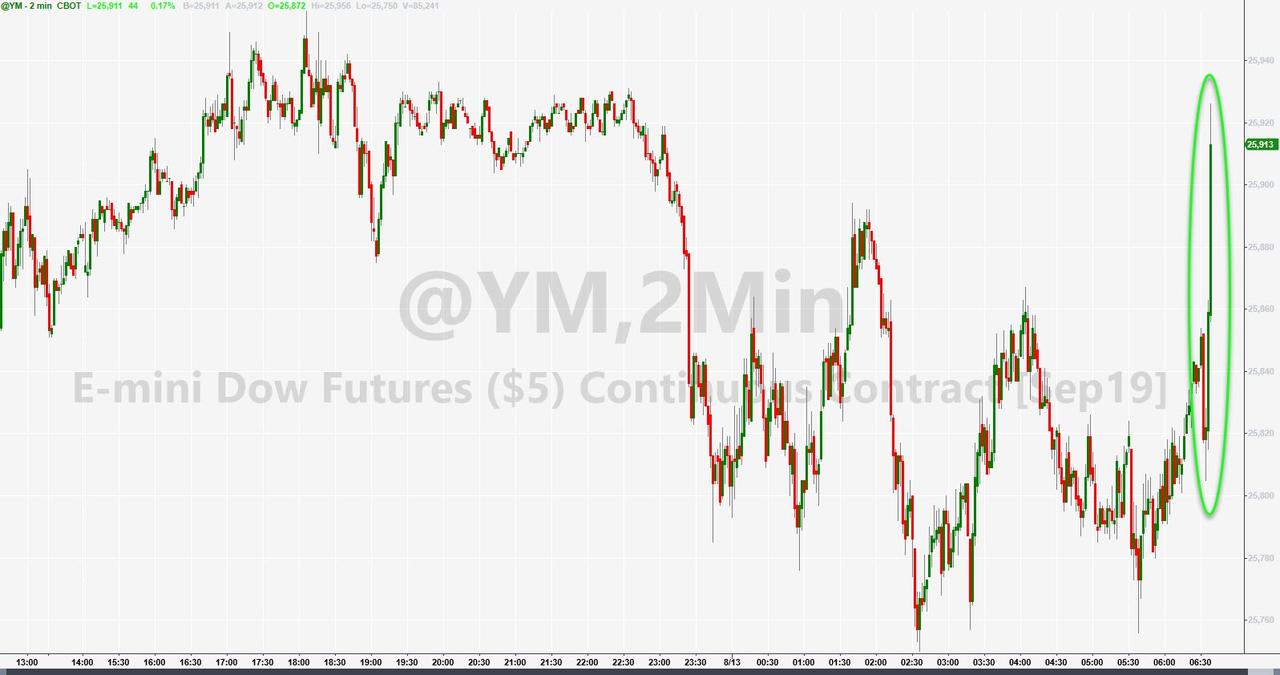 So "talks" mean progress? Have you not been paying attention for the last two years?
As a reminder, the market remains unconvinced that a trade deal is on the cards…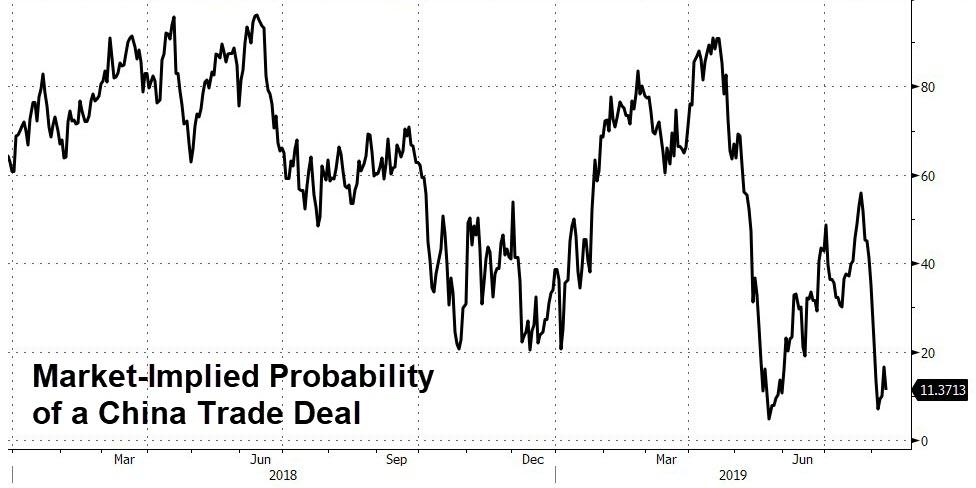 (Visited 4 times, 1 visits today)