by Brian Shilhavy
Editor, Health Impact News
Since the roll out of the experimental COVID-19 shots began we have reported many sad stories of medical professionals dying or being crippled by the experimental shots.
The corporate media tries to hide these stories, because it is bad business for their main sponsors, large pharmaceutical companies like Pfizer.
It has been widely reported in the Alternative Media this week that the public is catching on to the fact that when publicly visible people die, the corporate media is hiding their COVID-19 vaccination status, so searches such as "died suddenly" or "died unexpectedly" have soared in recent weeks, as this is how the corporate media typically now reports these deaths of otherwise healthy, young people.
So here is an update of medical doctors who have died after receiving a COVID-19 shot, or when their vaccination status is not mentioned, died suddenly or unexpectedly.
If this is just a small sampling of the total deaths that have become known through media reports, the hospital system could be in serious trouble, as many unvaccinated medical doctors have already been either fired or have quit due to COVID-19 vaccine mandates, and those mandates for medical staff to be completely vaccinated kick in on January 4th.
According to Forbes, about one third of hospital staffs in the U.S. are not yet "vaccinated."
If most of these staff end up quitting or being fired, who is going to be left to run the hospitals??
Here are some recent reports of medical doctors who "died suddenly." In almost all of these stories in the corporate media they will blame the deaths on "COVID."
And why not? A patient who dies with a COVID diagnosis is worth about $100,000.00 of reimbursements to the hospitals, which is why you see reports of people dying in motor vehicle accidents or from gun violence being diagnosed with "COVID" even after they are dead.
Dr. Irfan Halim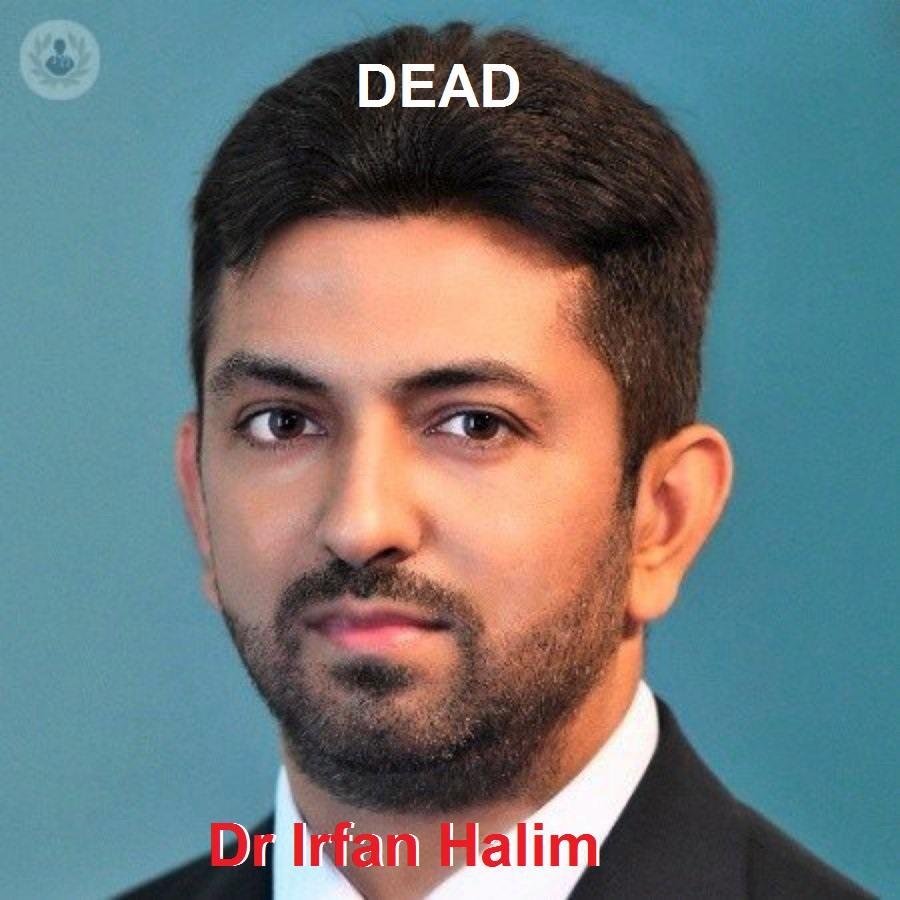 News report:
Hero surgeon killed by Covid was DOUBLE-JABBED
Here are some more published by The COVID Blog.
Reap what you sow? Doctors dropping like flies in deaths described as "died unexpectedly" and "died suddenly" since mid-October
by The COVID Blog
Dr. Kevin Walsh – Roanoke, Virginia
Dr. Justin Nasser – Benowa, Queensland (Australia)
Dr. Stephanie Bosch – Waldport, Oregon
Dr. Craig Shannon – Poughkeepsie, New York
Dr. Elliott Gagnon – Wasilla, Alaska
Dr. Daniel McBride – West Hatfield, Massachusetts
Dr. Janak Patel – Marietta, Ohio
Read their stories on The COVID Blog.
Previous stories published on Health Impact News of doctors dying after receiving a COVID shot:
Healthy 27-Year-Old Chicago Doctor DEAD 3 Months Following COVID Shots Raising Long-term Safety Concerns
Another Medical Professional in the Prime of Life DEAD Weeks After Receiving the mRNA Experimental Injection as Memphis Mourns Loss of 36-Year-Old Doctor
39-Year-Old Medical Doctor and Son of Former Chief Justice of Trinidad Found Dead After COVID Injection in Ireland
45-Year-Old Italian Doctor "In the Prime of Life and in Perfect Health" Drops Dead After the Pfizer mRNA COVID Shot: 39-Year-Old Nurse, 42-Year-Old Surgical Technician Also Dead
"Very Healthy 56-Year-Old" Miami Obstetrician Dies after Being Injected with the Experimental Pfizer COVID Vaccine
48-Year-Old Surgeon DEAD after Mocking "Anti-vaxxers" and Writing His Own Obituary after Moderna COVID Injections
Cardiologist Medical Doctor who Wanted to Punch Anti-Vaxxers in the Face DEAD After COVID Booster Shot
From our Bitchute channel.
See Also:

COVID-19 "Vaccine" Casualties List
Vaccinated Doctors are Dying and Unvaccinated Doctors are Quitting or Being Fired: Who will Run the Hospitals?
The Genocide of American Seniors Continues: 8 Dead in Fully-Vaccinated Connecticut Nursing Home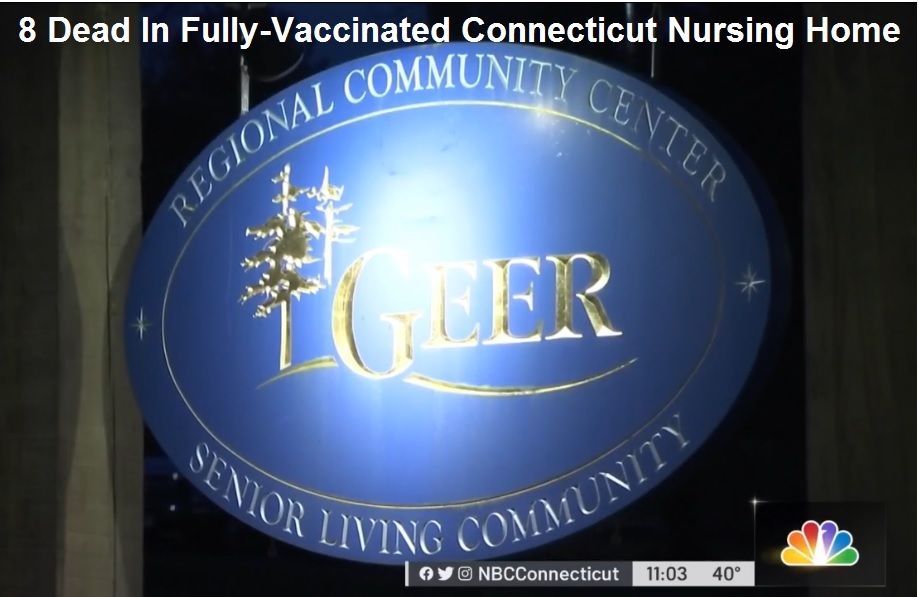 Parents in NY Take to the Streets to Warn Ignorant Parents Injecting Their Children with Pfizer Shots as Injuries Among 5 to 11 Year Olds Now Being Reported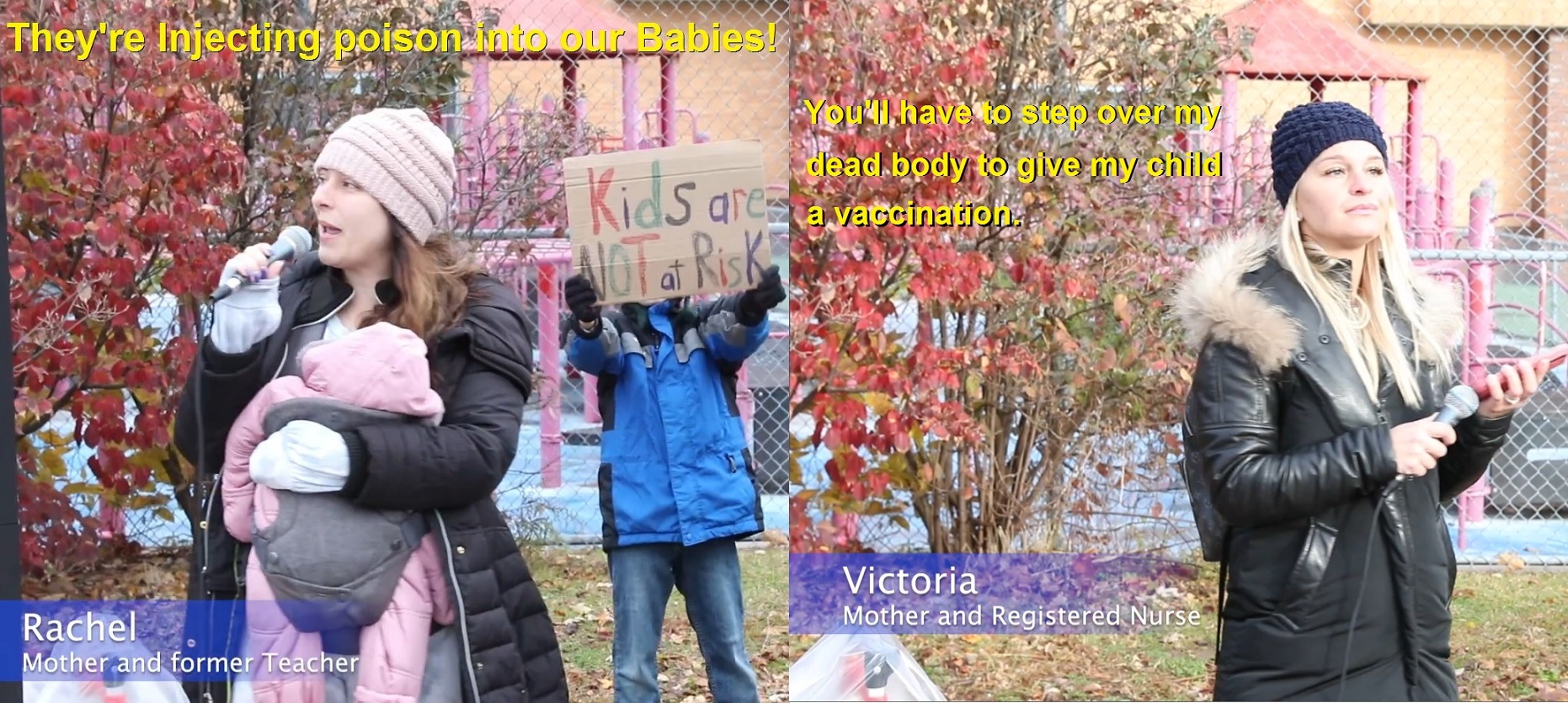 29,934 Deaths 2,804,900 Injuries Following COVID Shots in European Database of Adverse Reactions – Corporate Journalists Have Pericarditis After Pfizer Shots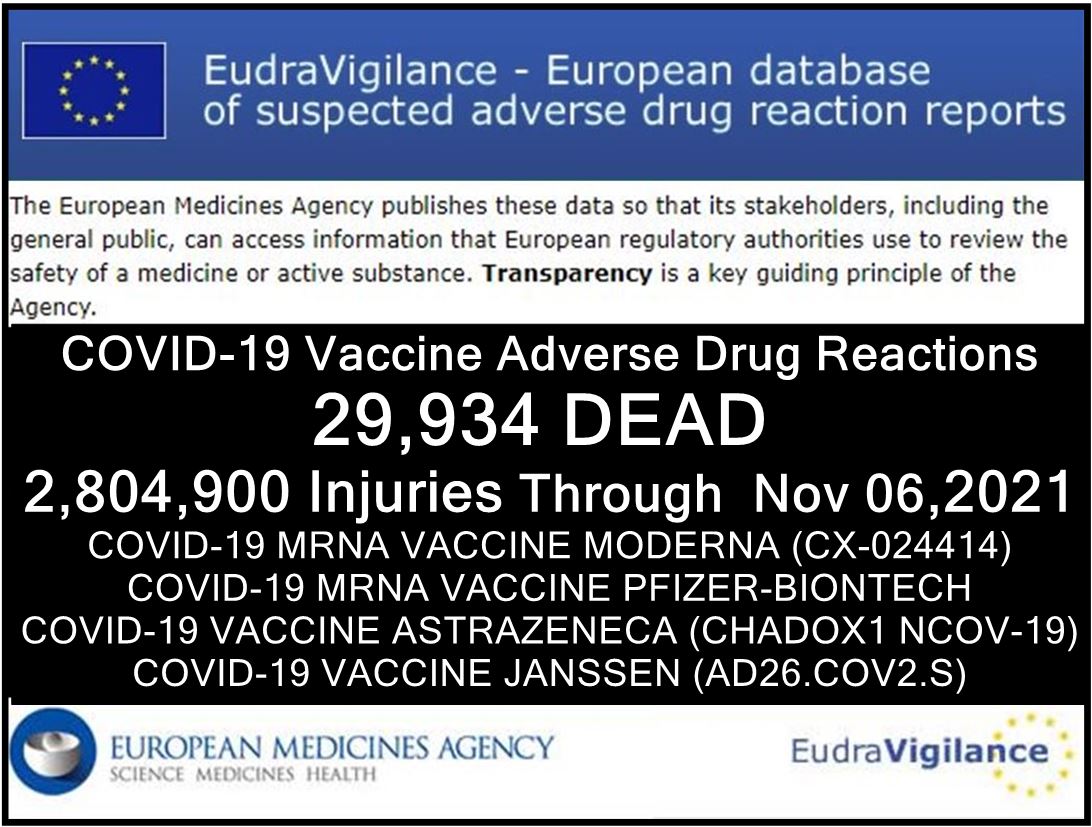 Parents Sacrifice Hundreds of Thousands of Children Ages 5 to 11 to the COVID-19 Vaccine Gods This Weekend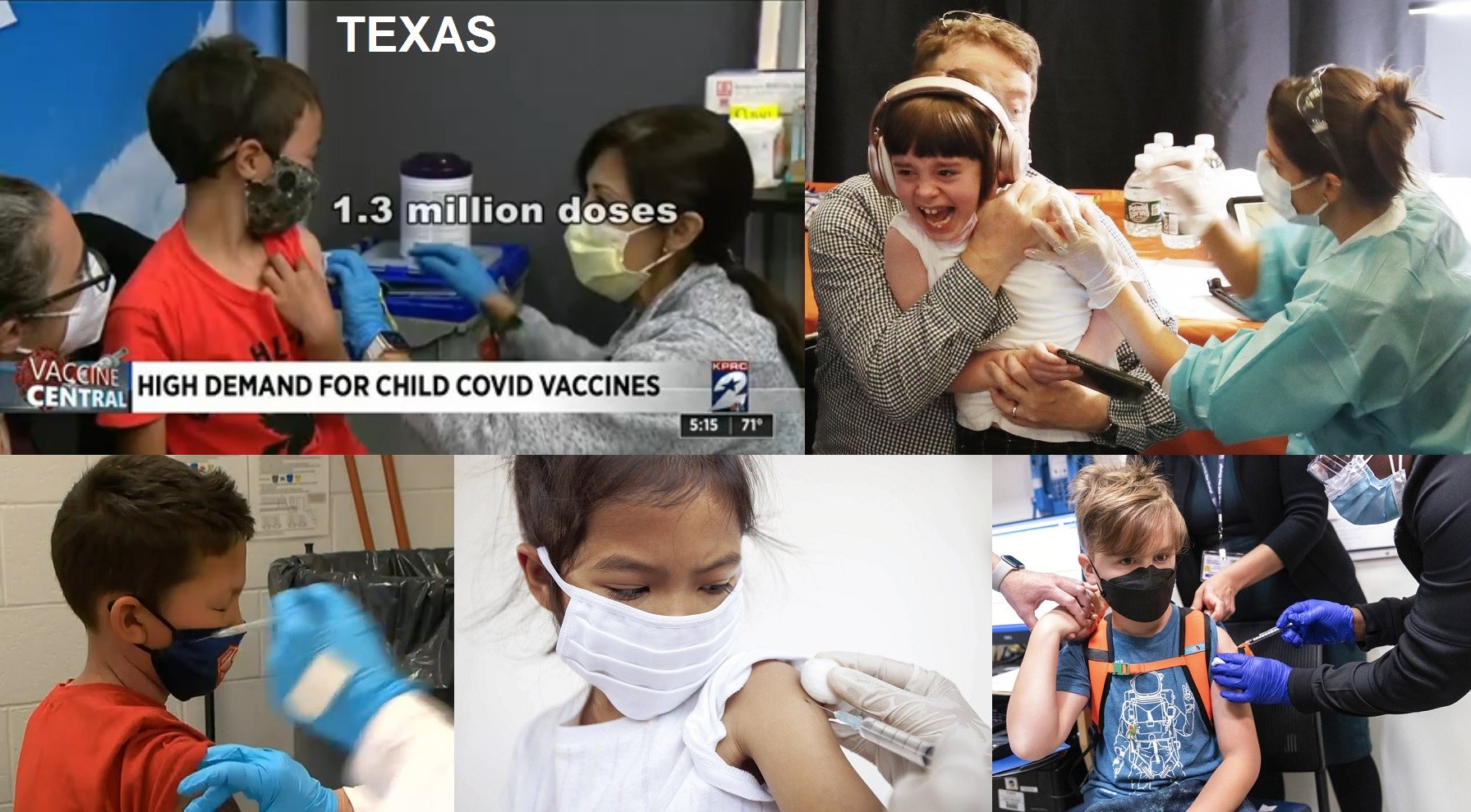 Cardiologist Medical Doctor who Wanted to Punch Anti-Vaxxers in the Face DEAD After COVID Booster Shot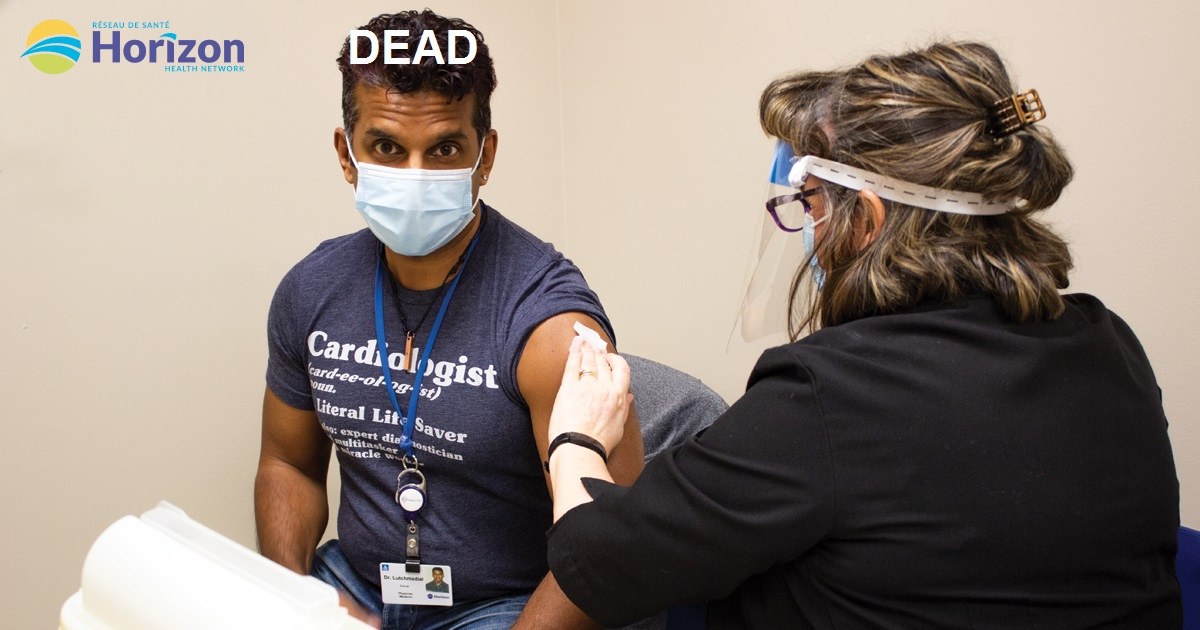 Texas Church Injects Young Children with COVID Shot in Halloween Celebration – Christian Churches Now Working with the CDC to Abuse and Murder Children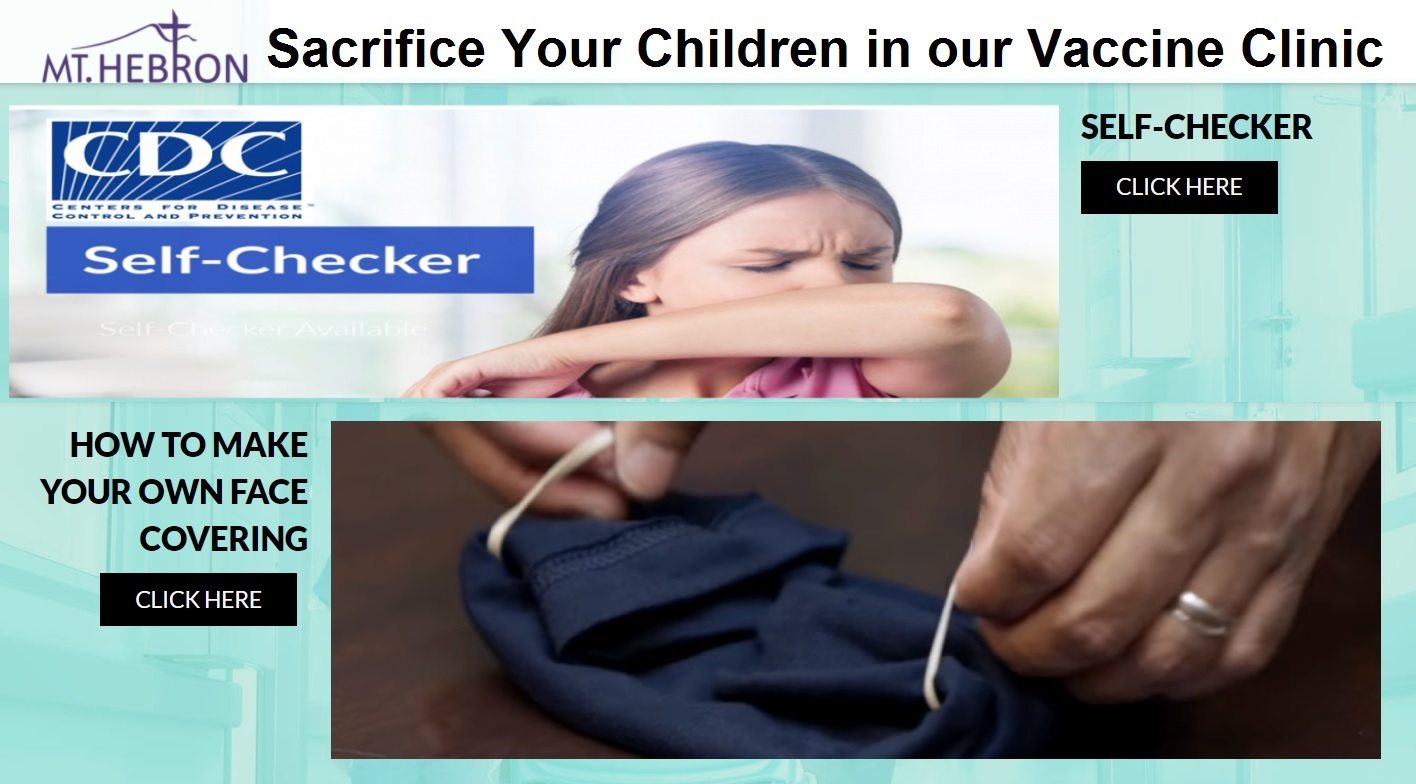 Grieving Mother Who Threatened Health Impact News for Publishing Daughter's Death following COVID-19 Shot Now Goes Public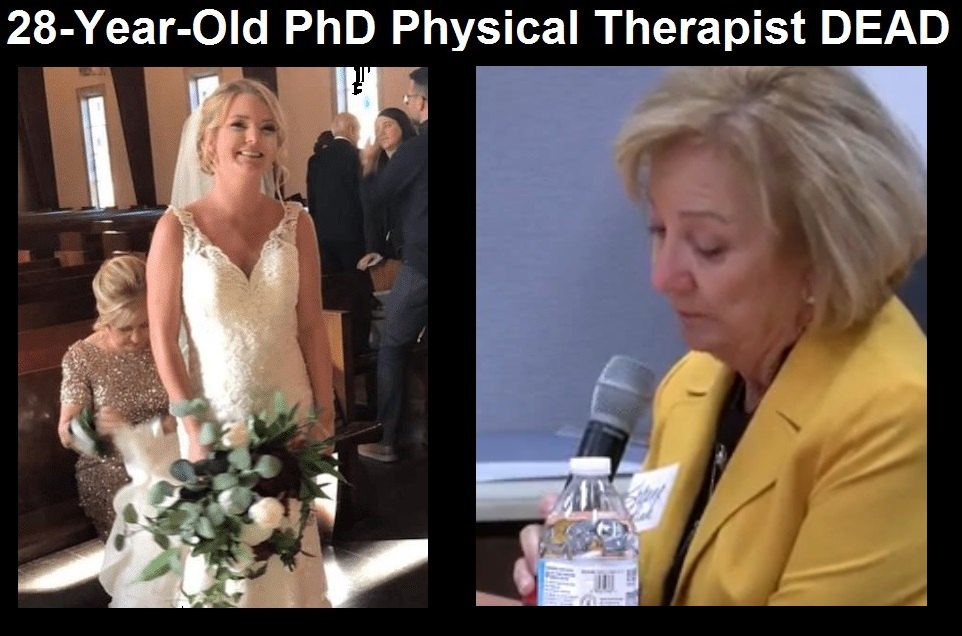 2,433 Dead Babies in VAERS as Another Study Shows mRNA Shots Not Safe for Pregnant Women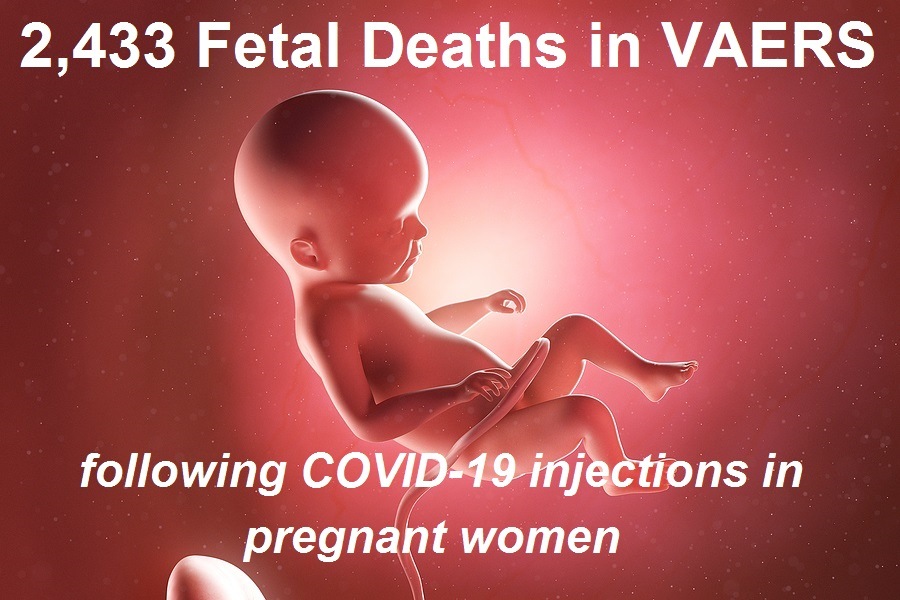 Do You Have Blood on Your Hands? Tens of Thousands of Children Age 5 to 11 Injected with Gene Therapy Shots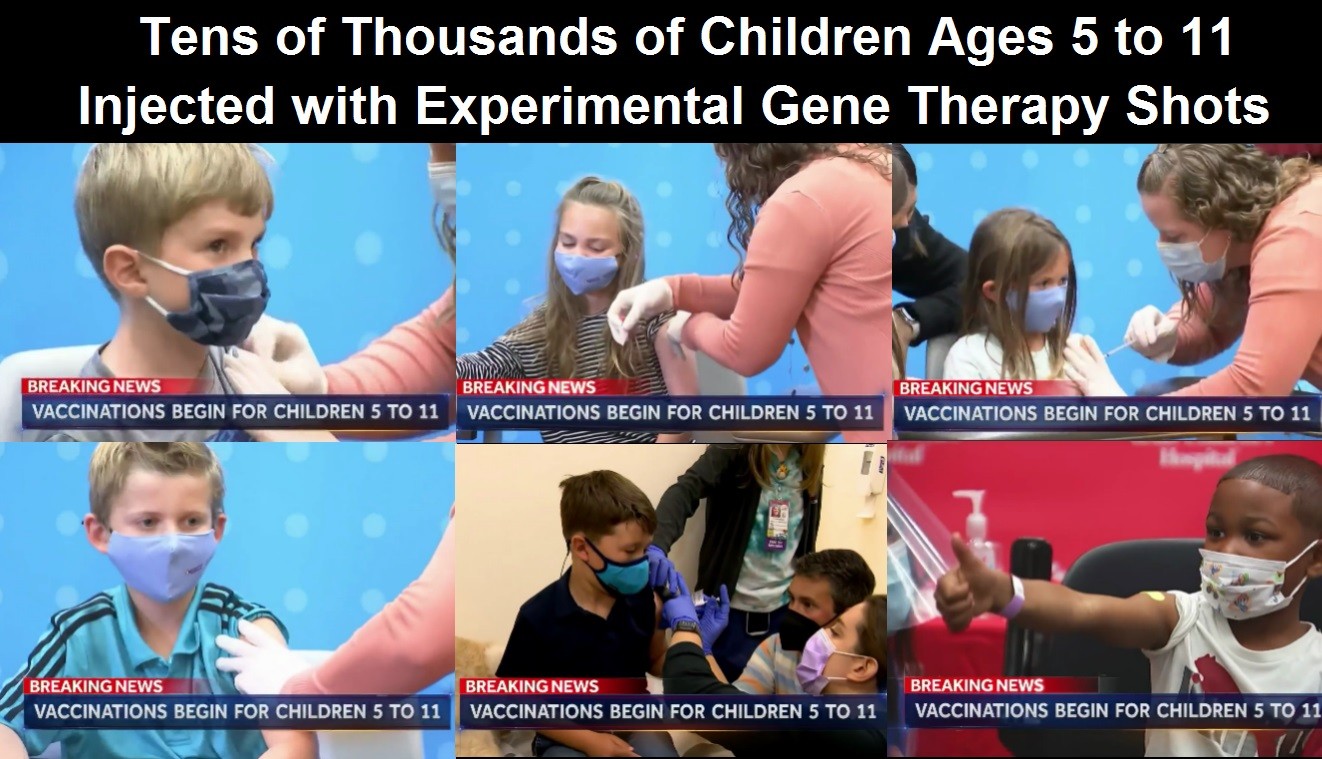 41 Year Old Florida Man Who Cursed Anti-Vaxxers Found Dead in His Home by Neighbors After Second COVID-19 Pfizer Shot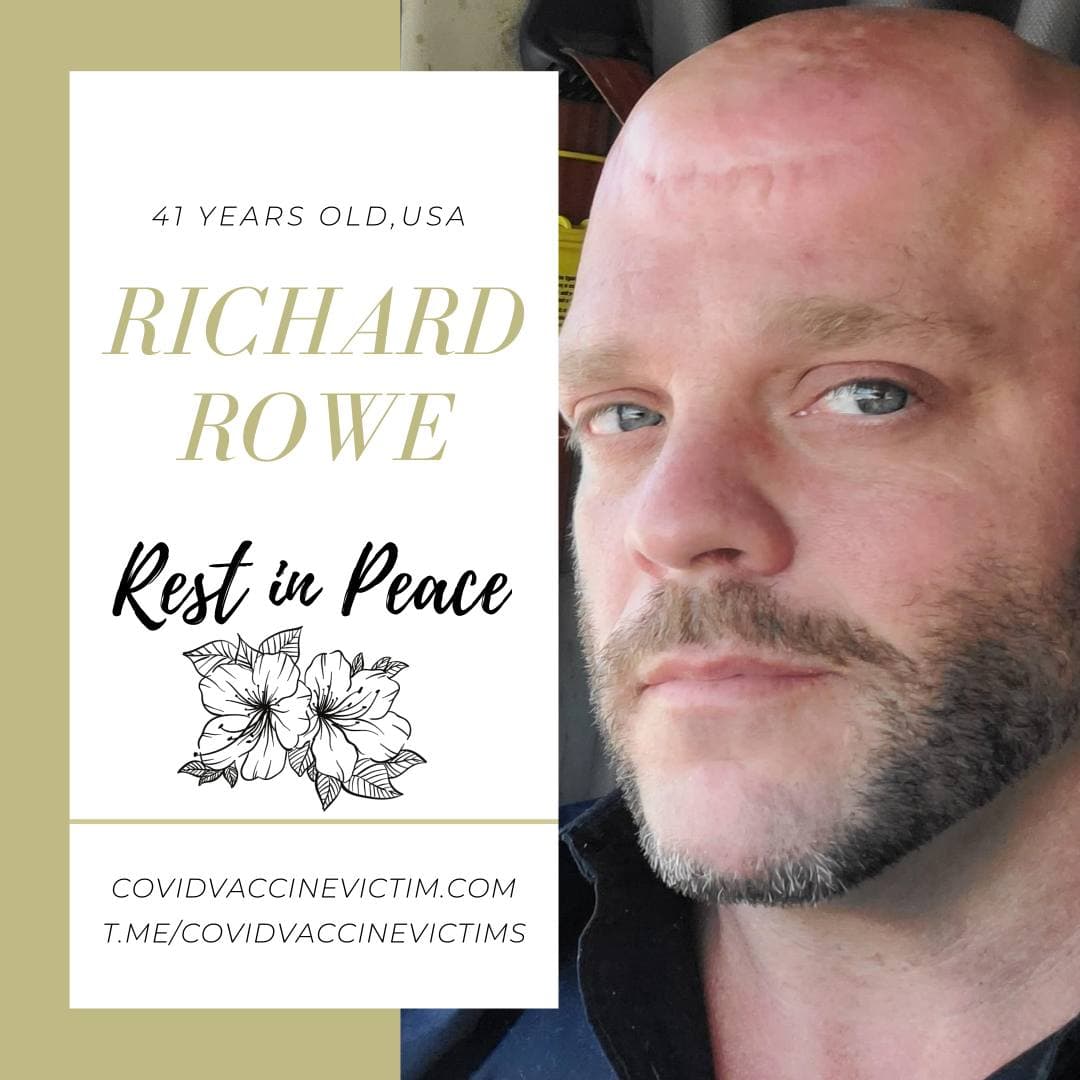 12-Year-Old In Germany Dies 2 Days After Pfizer COVID-19 Vaccine – 12-Year-Old in Thailand In ICU After Heart Problems Caused By The Pfizer Shot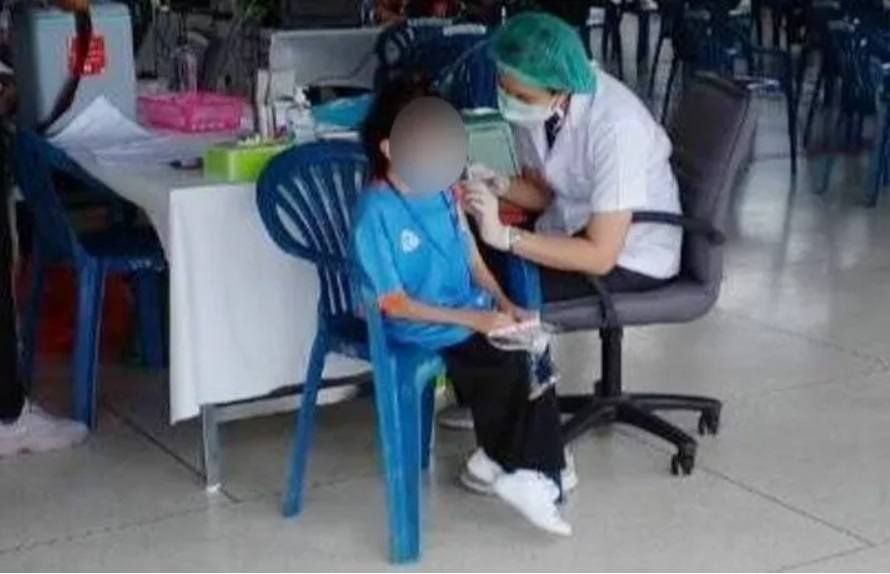 Whistleblower Reveals Fraud in Pfizer COVID Vaccine Trials as 5 to 11-Year-Olds Begin to be Injected – Vaccine Deaths and Injuries to Follow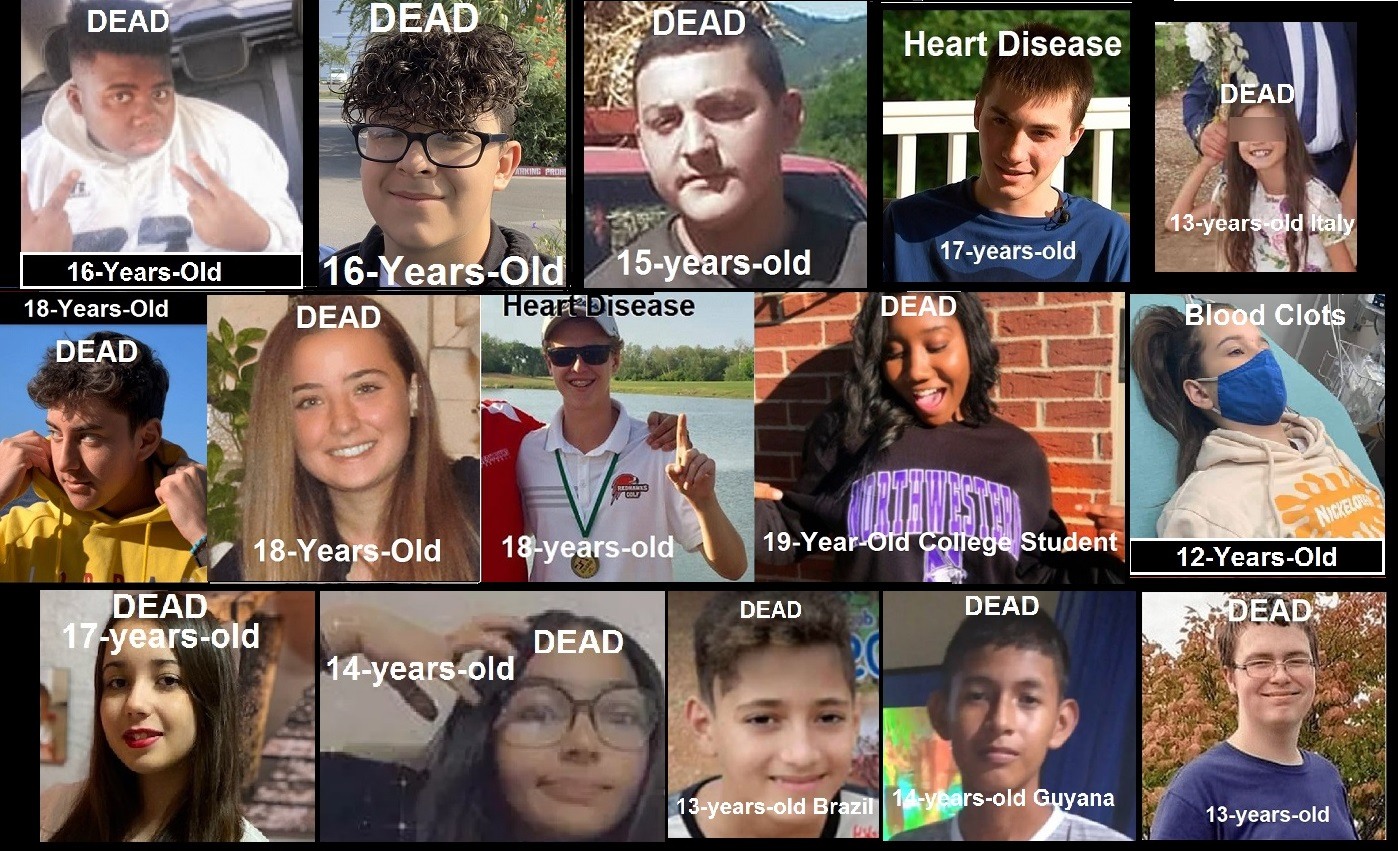 Doctors and COVID-19 Vaccine Injured Testify in Washington D.C. to Crimes Against Humanity – CDC, FDA, NIH, Fauci are No Shows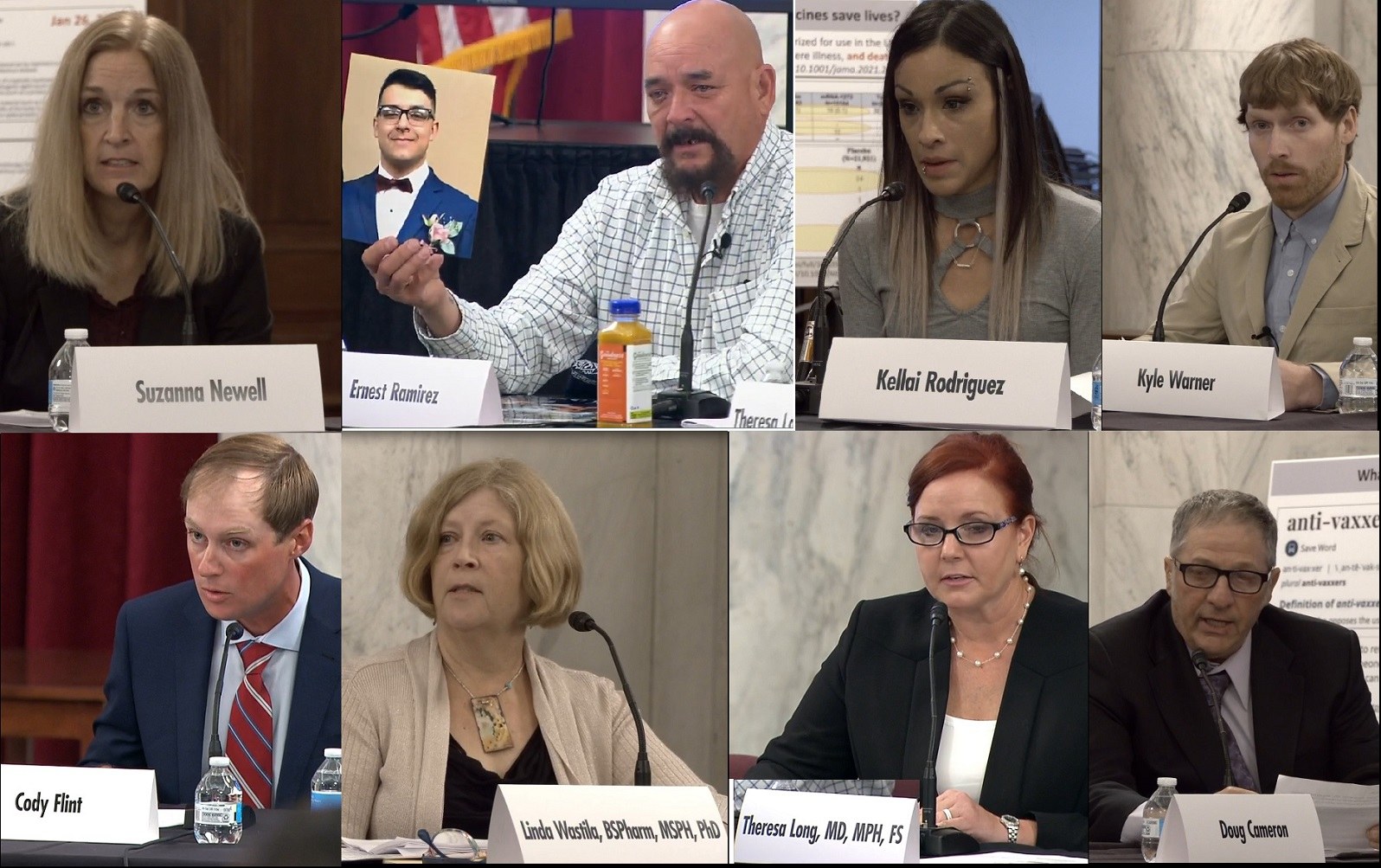 28,103 Deaths 2,637,525 Injuries Following COVID Shots in European Database of Adverse Reactions – European Members of Parliament Speak Out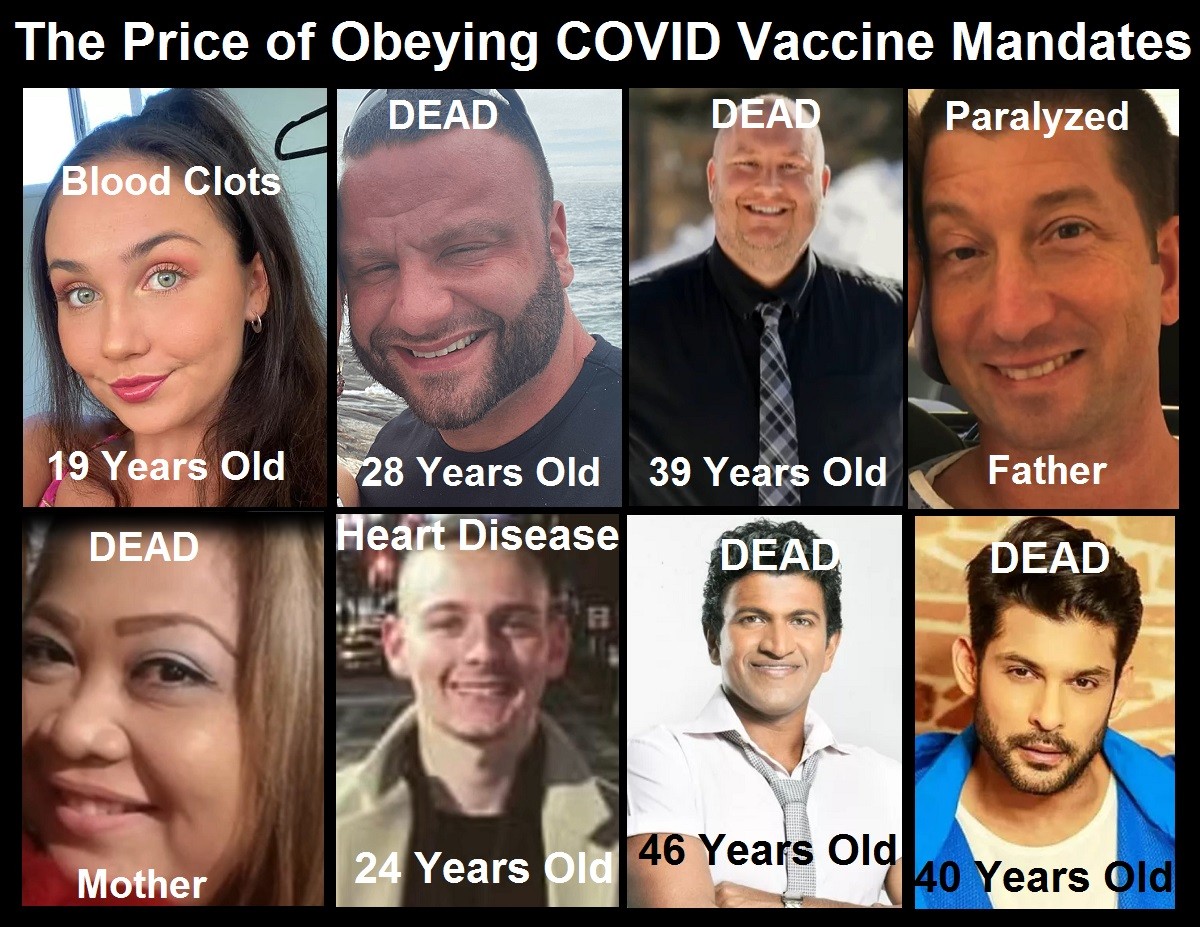 UK Stats Show 82% of COVID-19 Deaths and 66% of Hospitalizations were Among Fully Vaccinated for Past Month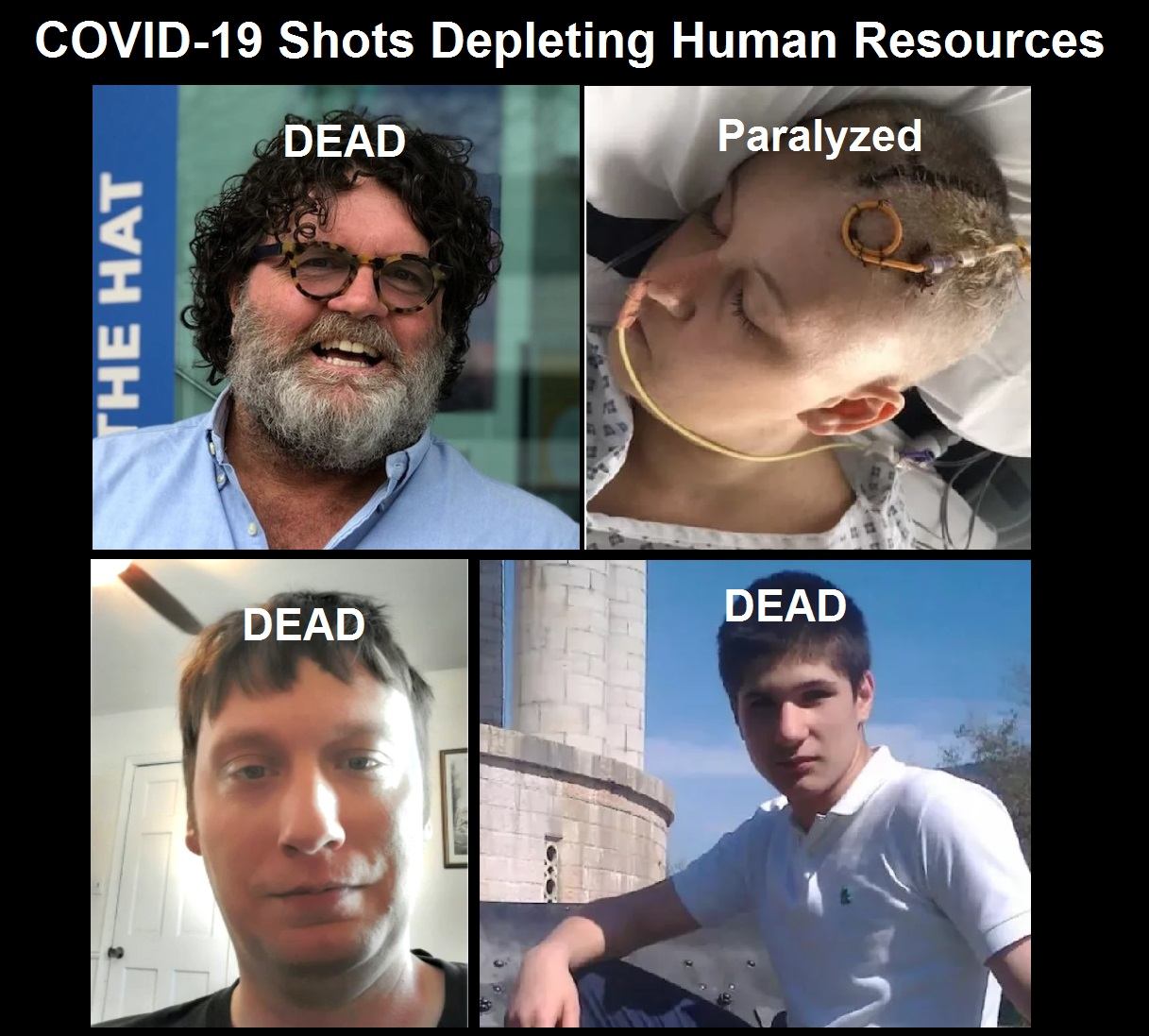 Fully Vaccinated are Suffering Far Higher Rates of Infection than the Unvaccinated, and It is Getting Worse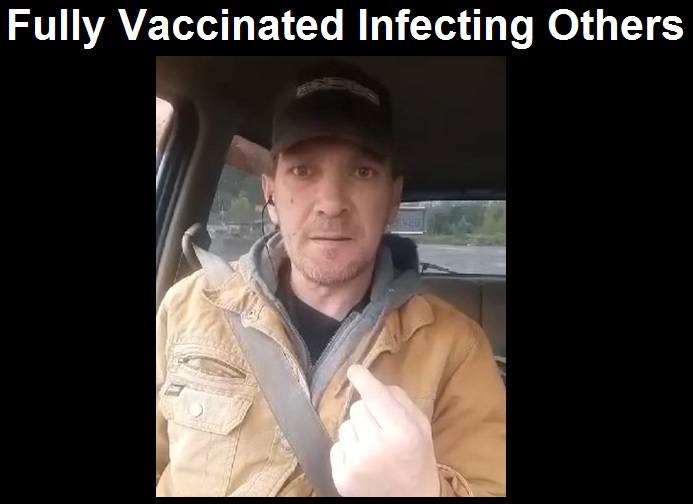 45-Year-Old FBI Special Agent Dies Less Than 24 Hours After Receiving The Pfizer COVID-19 Vaccine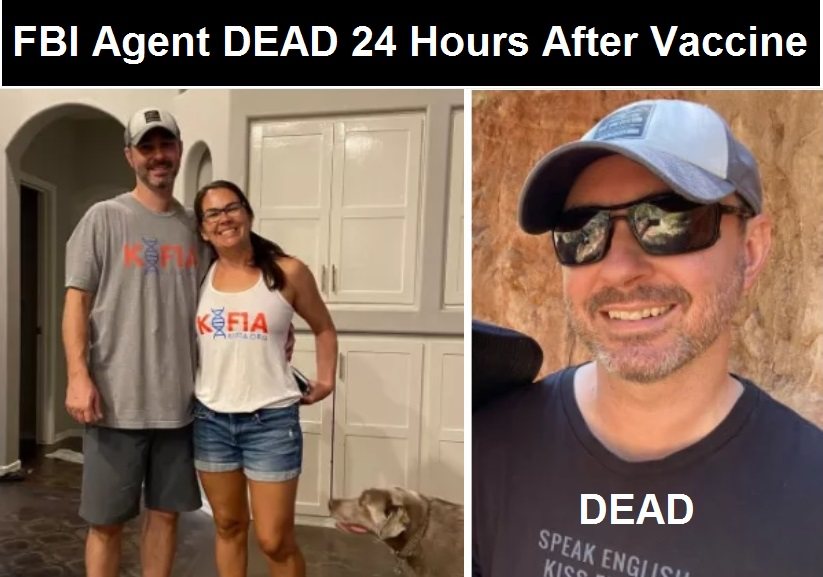 White House To "Quickly" Vaccinate 28 Million Children Age 5-11 as Deaths and Injuries Continue to Increase among 12 to 19-Year-Olds Who Received a COVID-19 Shot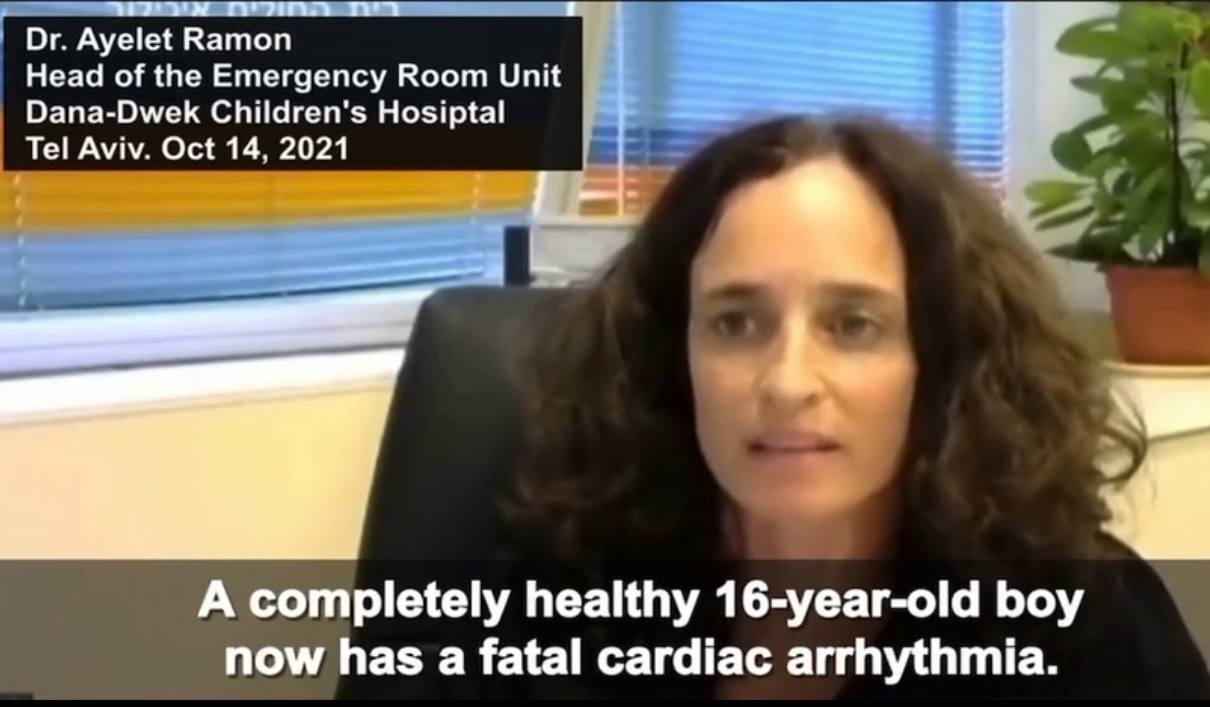 Evidence Clearly Shows Deaths are Increasing Worldwide After COVID-19 Shots – Major Labor Shortages Loom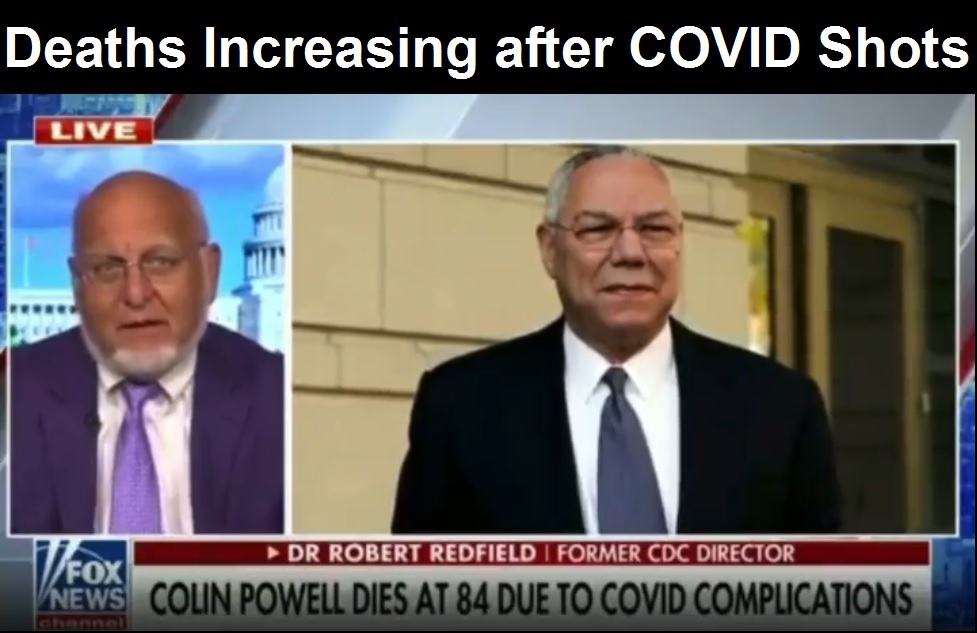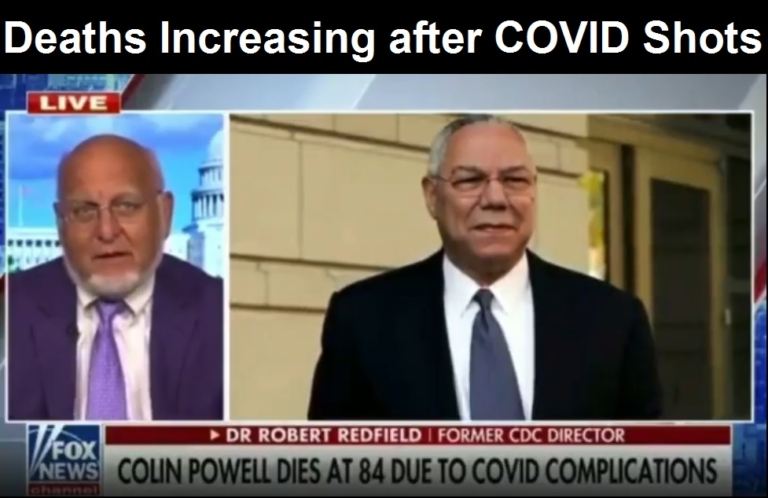 CDC: 16,310 DEAD 778,685 Injured Following COVID-19 Shots – 2.5X More Deaths than Following ALL Vaccines for Past 30 Years – 2,102 Fetal DEATHS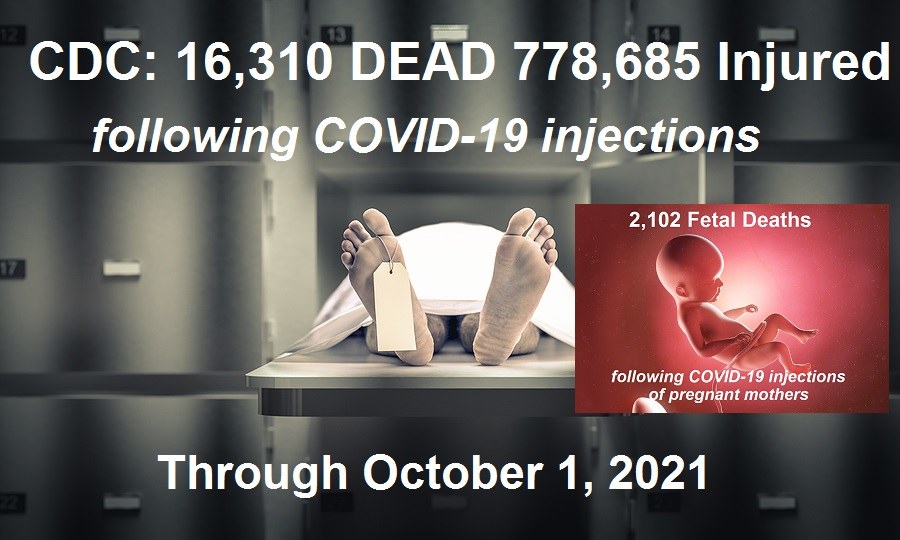 As Deaths and Injuries to Teens Increase After COVID-19 Shots Pfizer Asks FDA for Emergency Authorization to Inject 5 to 11-Year-Olds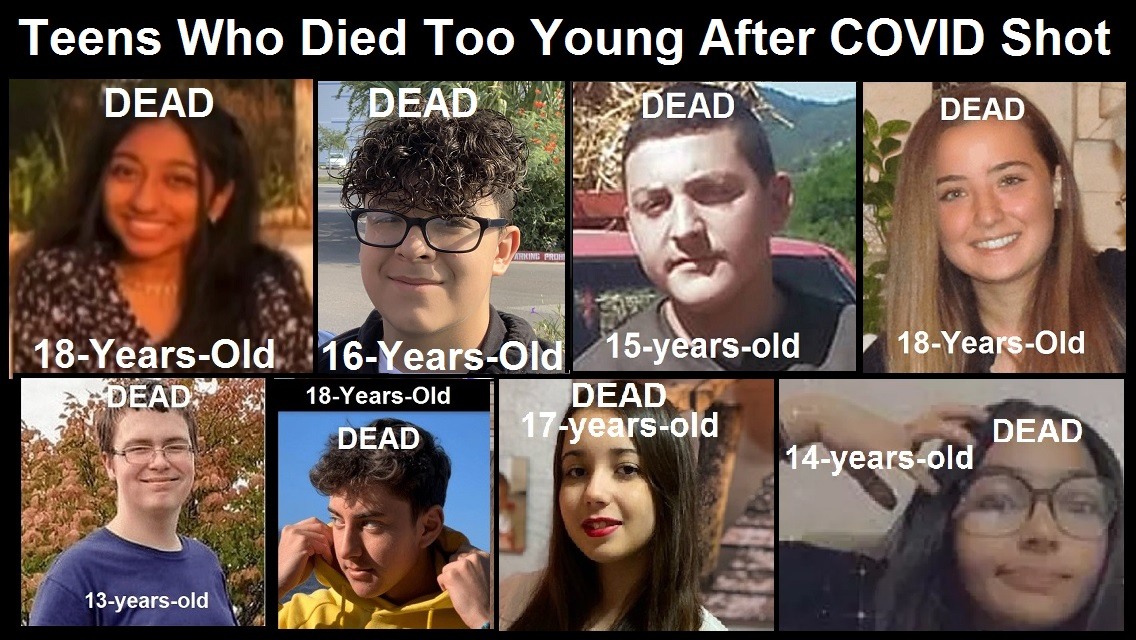 Post COVID-19 Injections: The Dead Don't Speak, but Those with Crippling Injuries Issue Warnings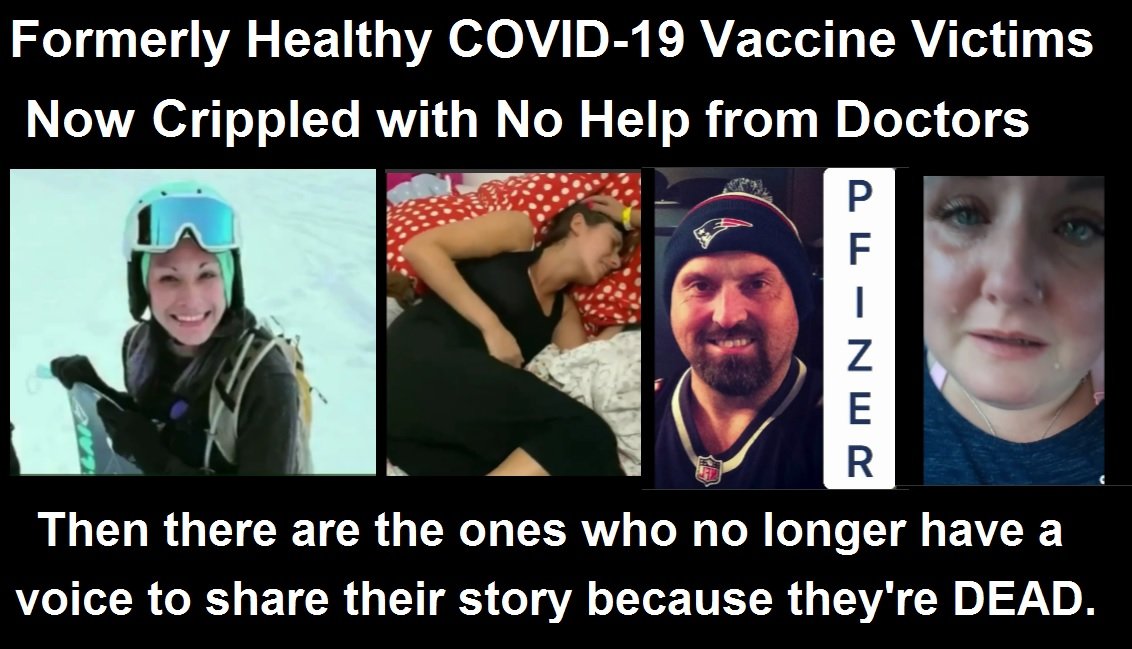 Denver Policeman Crippled After Mandatory Pfizer Shot – Are Law Enforcement the Key to Resisting Medical Tyranny?
1,969 Fetal Deaths Recorded Following COVID-19 Shots but Criminal CDC Recommends Pregnant Women Get the Shot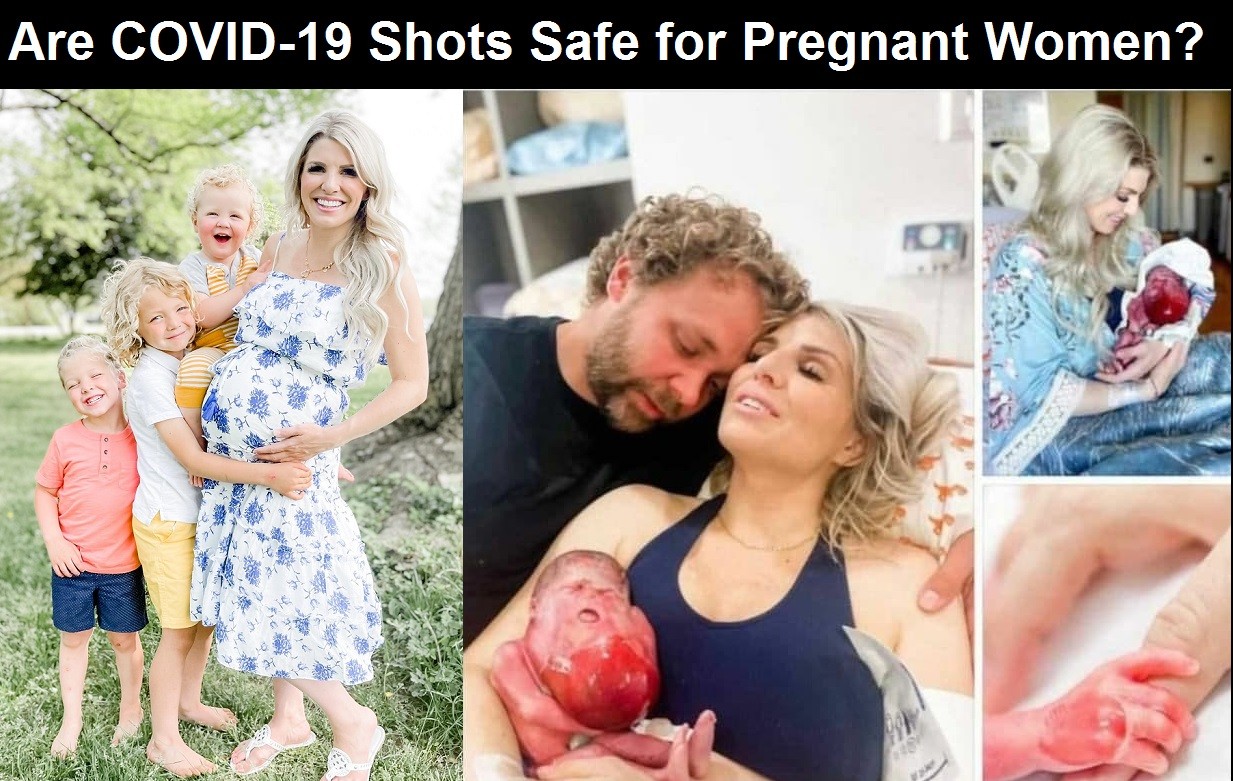 Study: COVID-19 Vaccines INCREASE Deaths and Hospitalizations from COVID-19 Based on Analysis of Most-Vaccinated Countries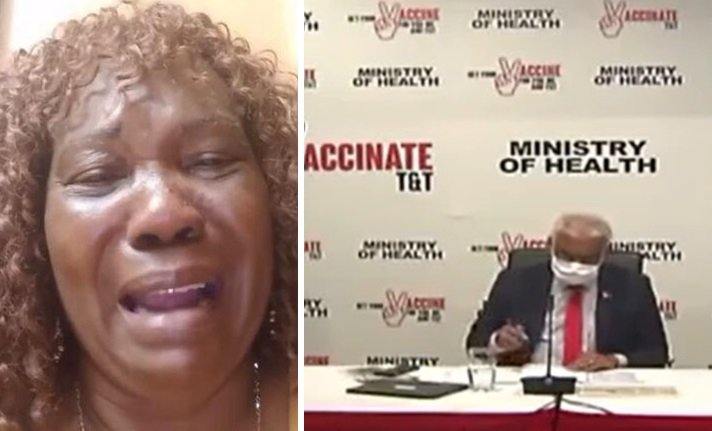 Whistleblower Lawsuit! Government Medicare Data Shows 48,465 DEAD Following COVID Shots – Remdesivir Drug has 25% Death Rate!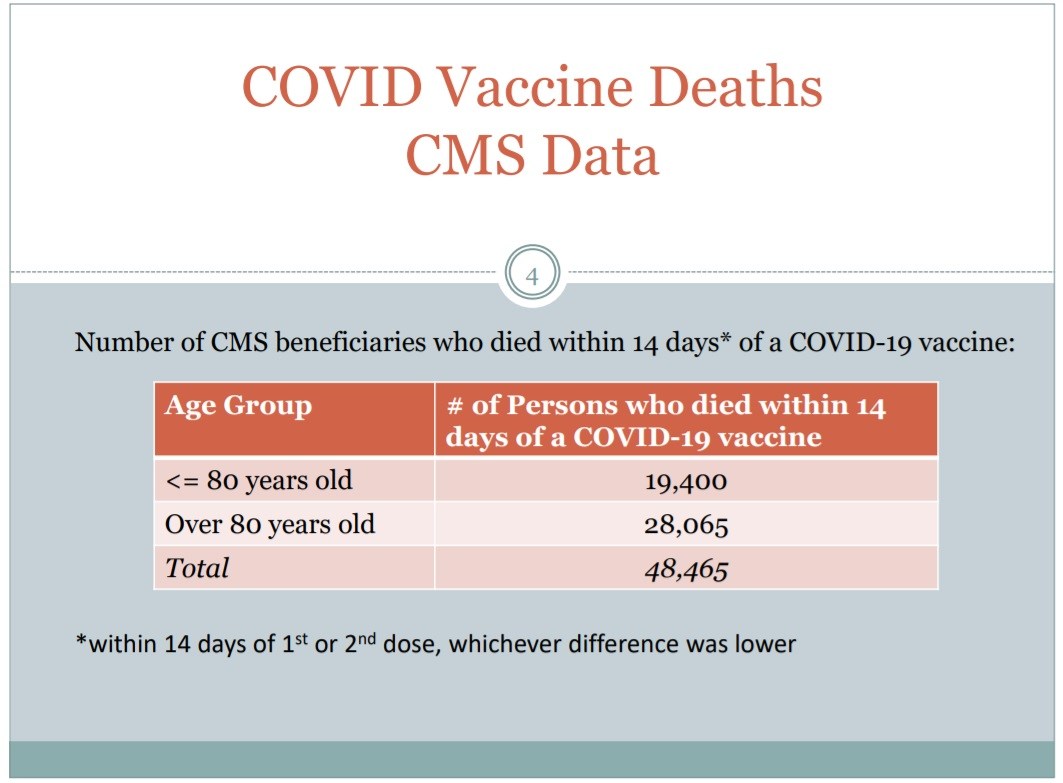 Mockers of Anti-Vaxxers Continue to Die After Taking a COVID-19 Injection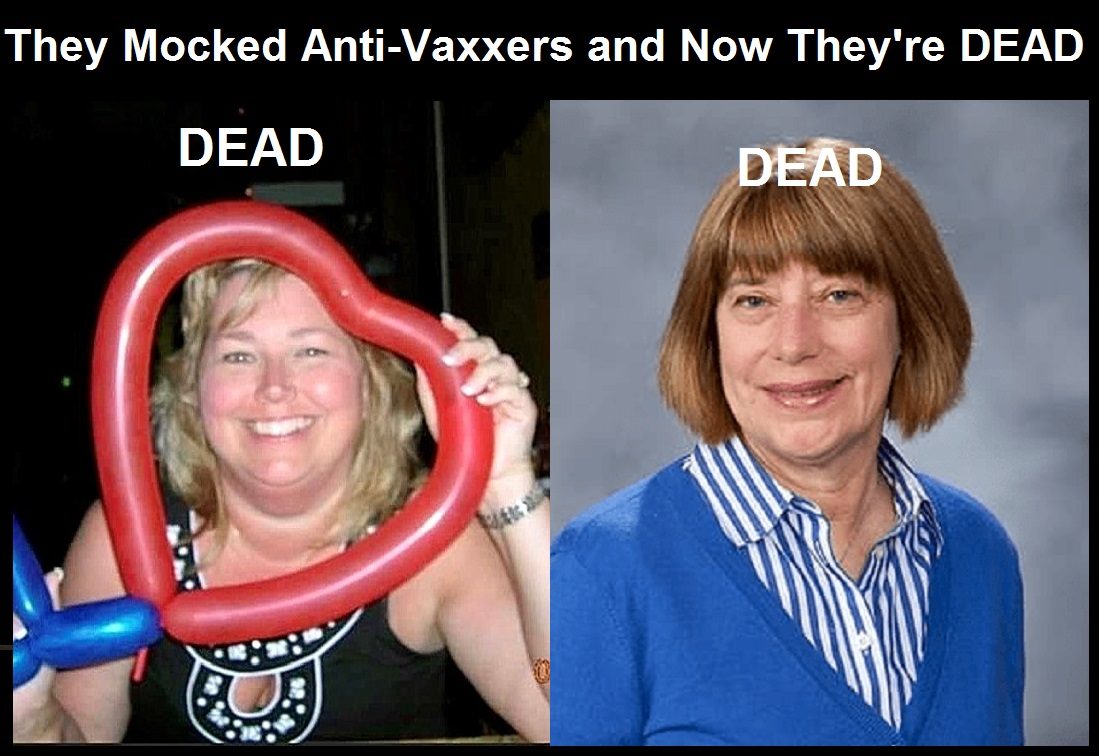 STUDY: Government's Own Data Reveals that at Least 150,000 Probably DEAD in U.S. Following COVID-19 Vaccines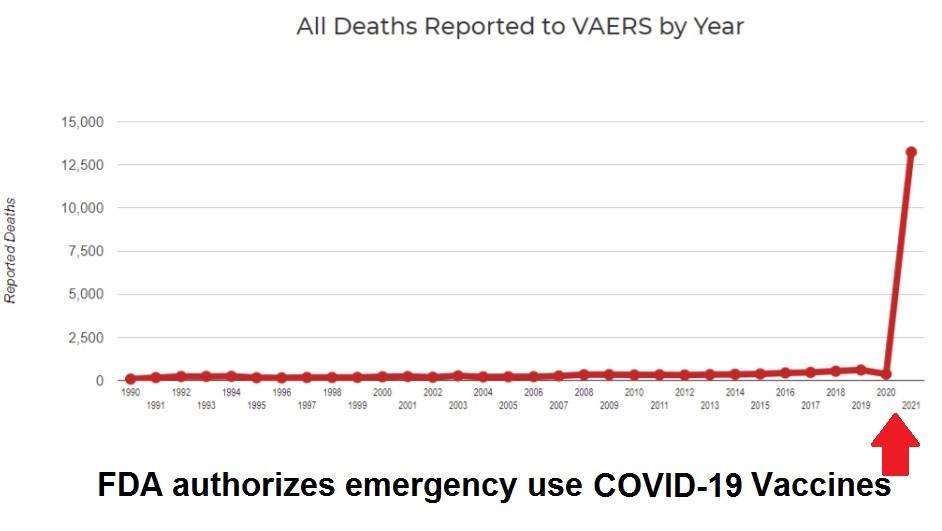 Local Detroit TV Asks for Stories of Unvaxxed Dying from COVID – Gets over 180K Responses of Vaccine Injured and Dead Instead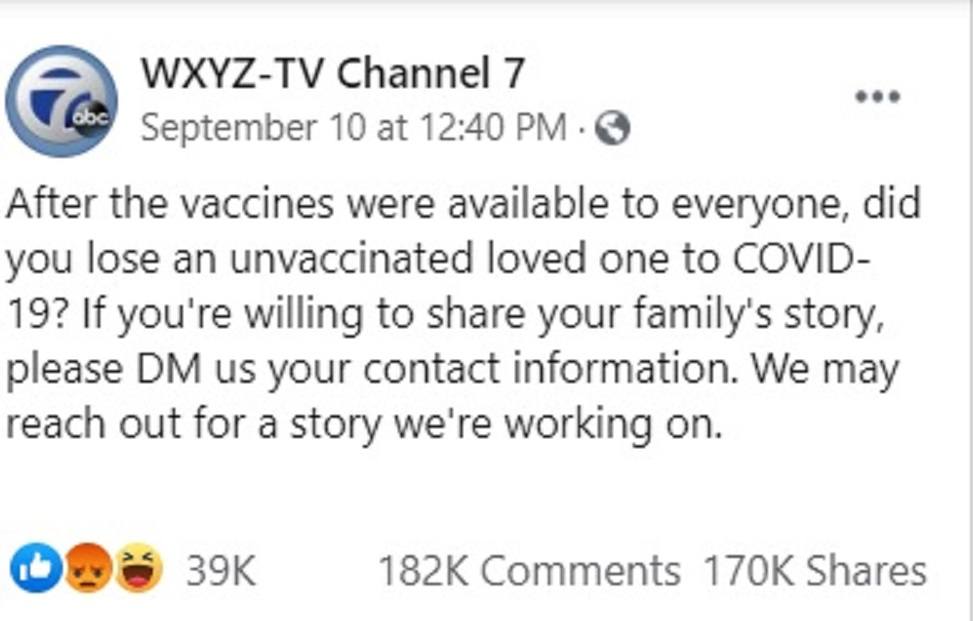 Teens 50X More Likely to Have Heart Disease After COVID Shots than All Other FDA Approved Vaccines in 2021 Combined – CDC Admits True but Still Recommends It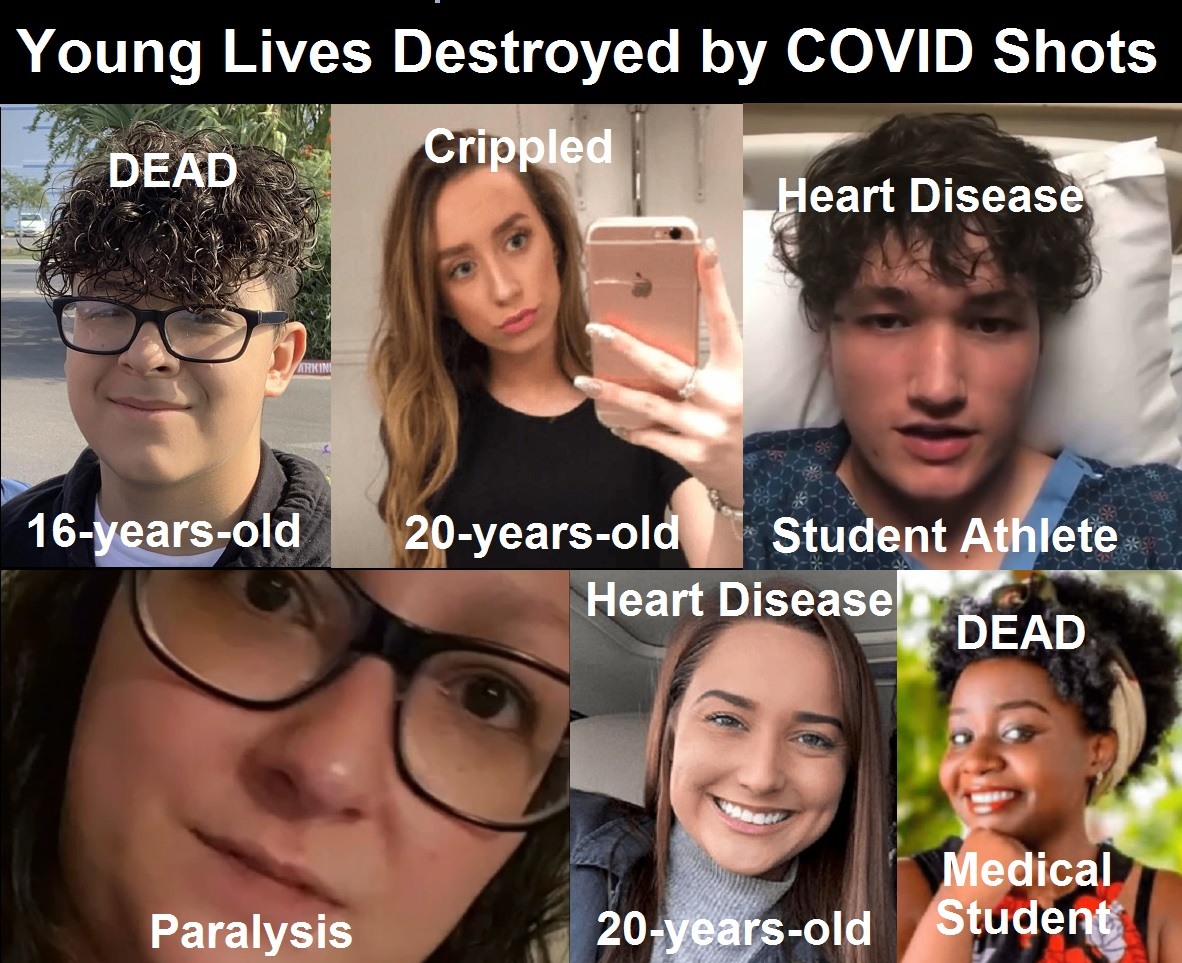 Besides Fetal Deaths, Breastfeeding Babies are Dying and becoming Sick following Mothers' COVID Shots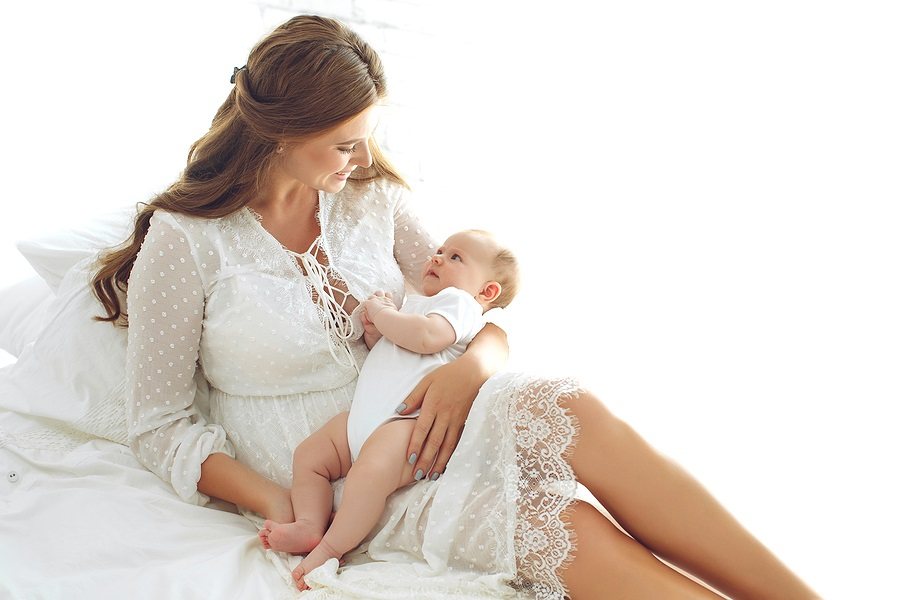 Military Members are Dying and Suffering Crippling Effects from COVID Vaccinations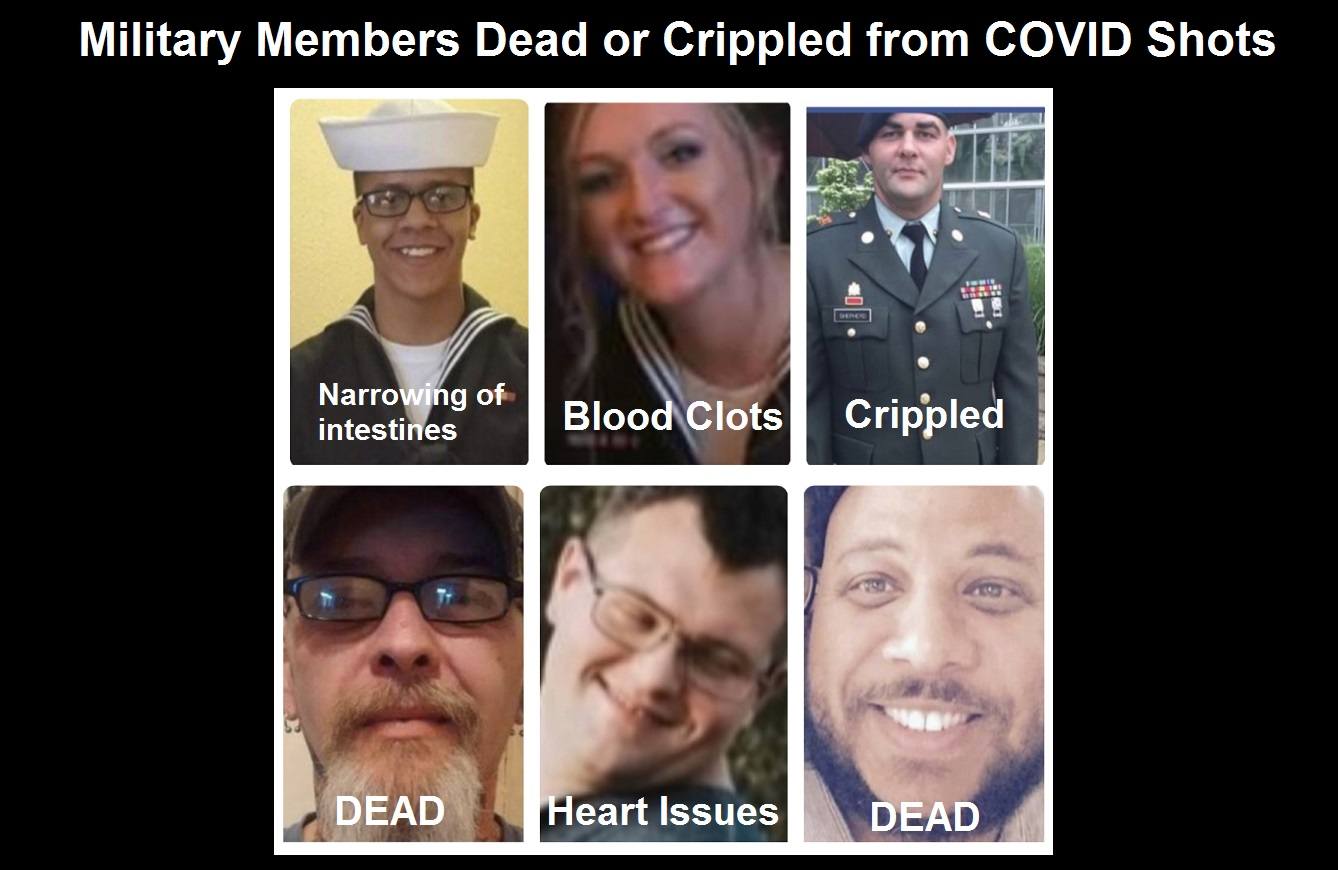 CDC: Teens Injected with COVID Shots have 7.5 X More Deaths, 15 X More Disabilities, 44 X More Hospitalizations than All FDA Approved Vaccines in 2021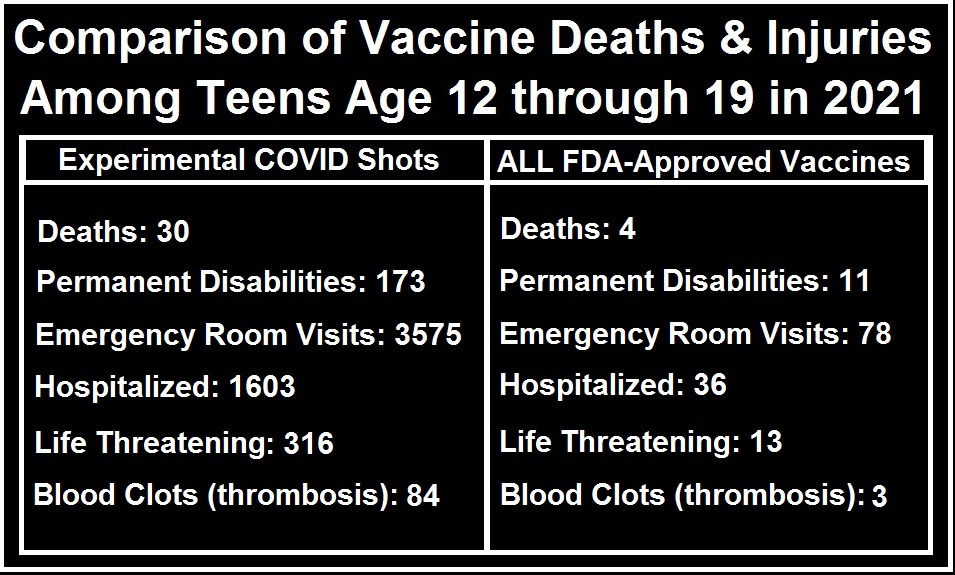 COVID Shots Are Killing and Crippling Teens in Record Numbers – Young Children Are Next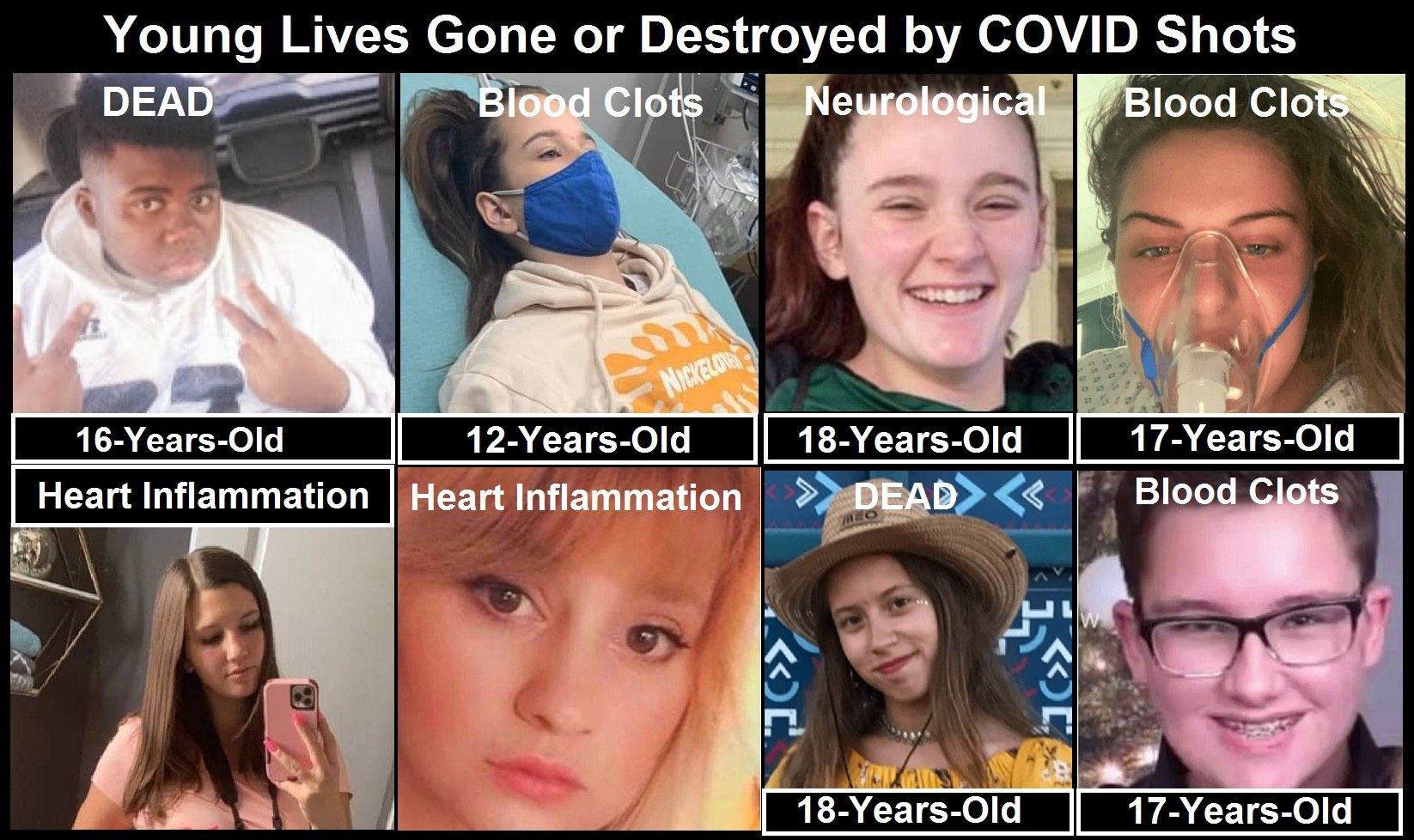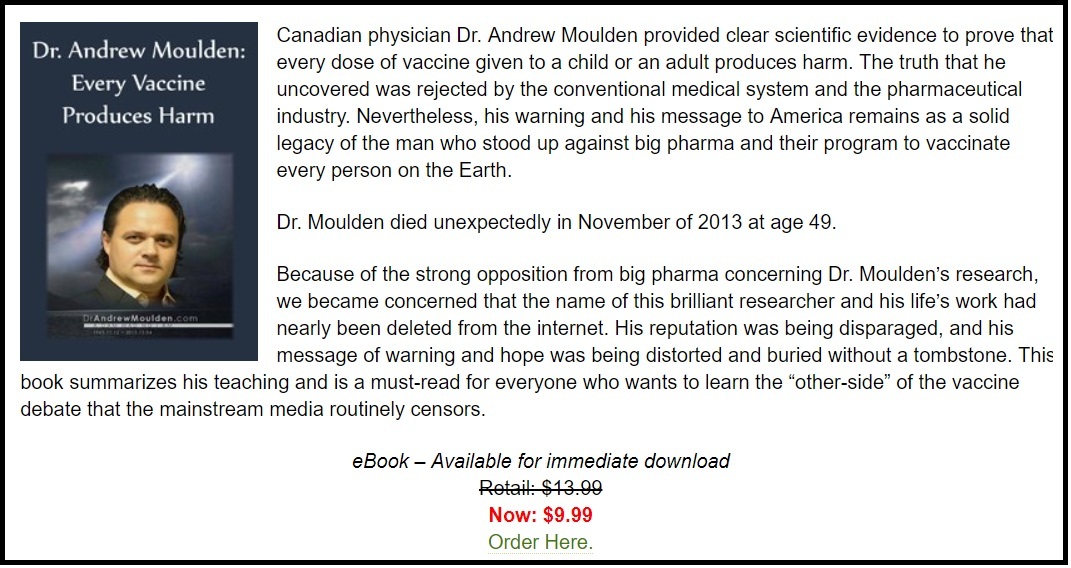 See Also:
Understand the Times We are Currently Living Through
Healing without Drugs: Western Culture has Lost its Way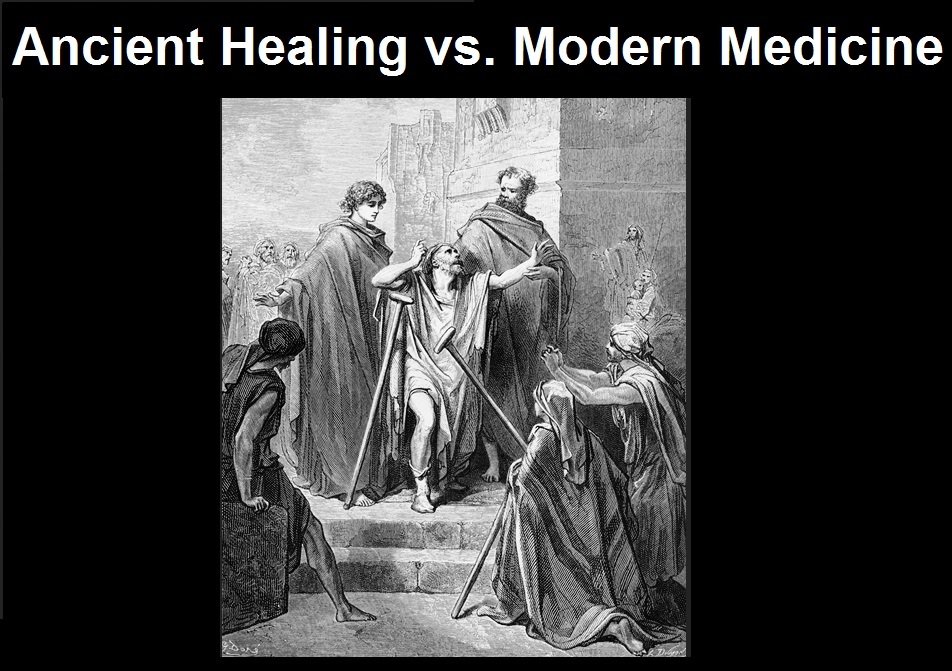 Identifying the Luciferian Globalists Implementing the New World Order – Who are the "Jews"?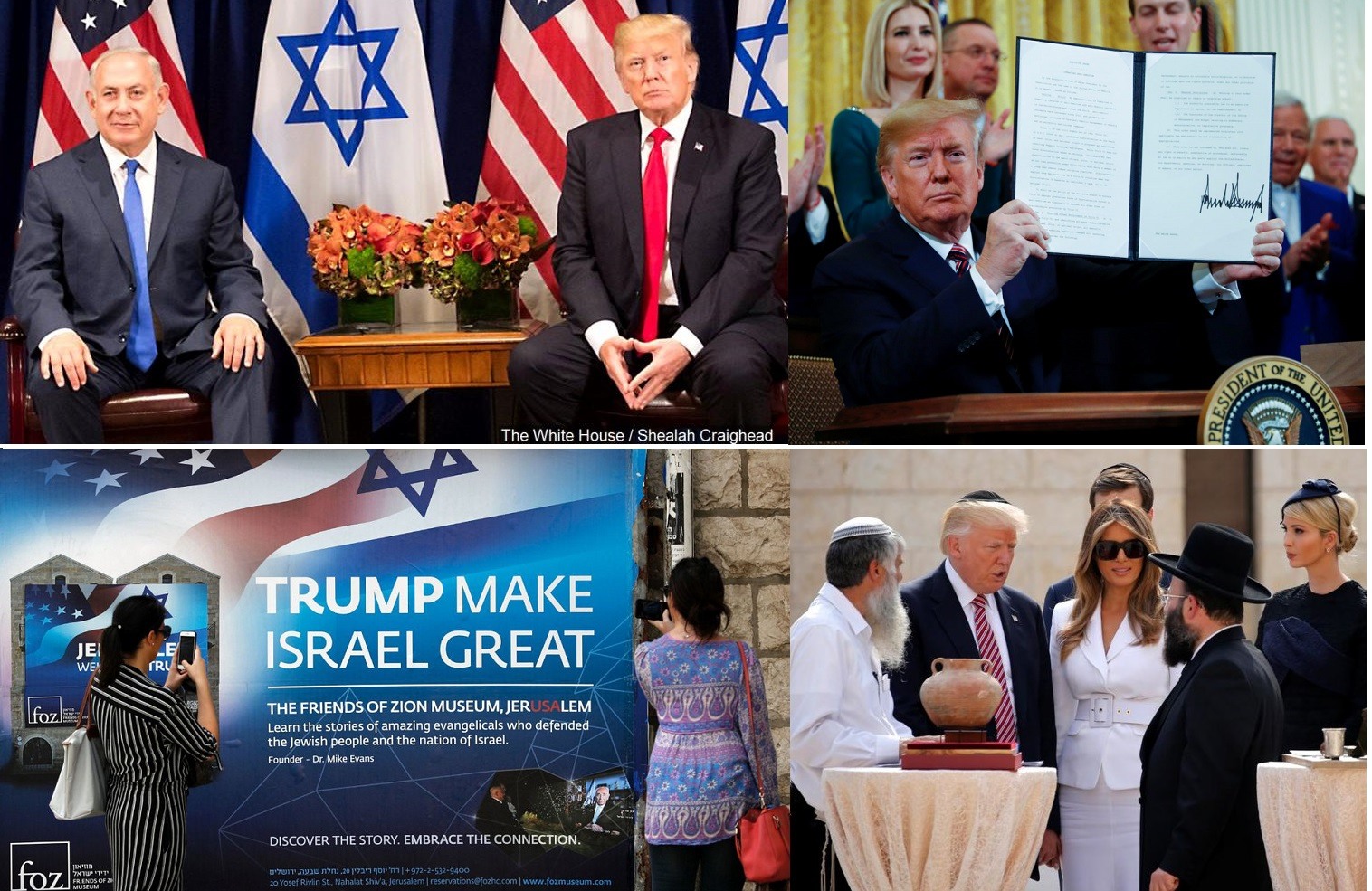 Insider Exposes Freemasonry as the World's Oldest Secret Religion and the Luciferian Plans for The New World Order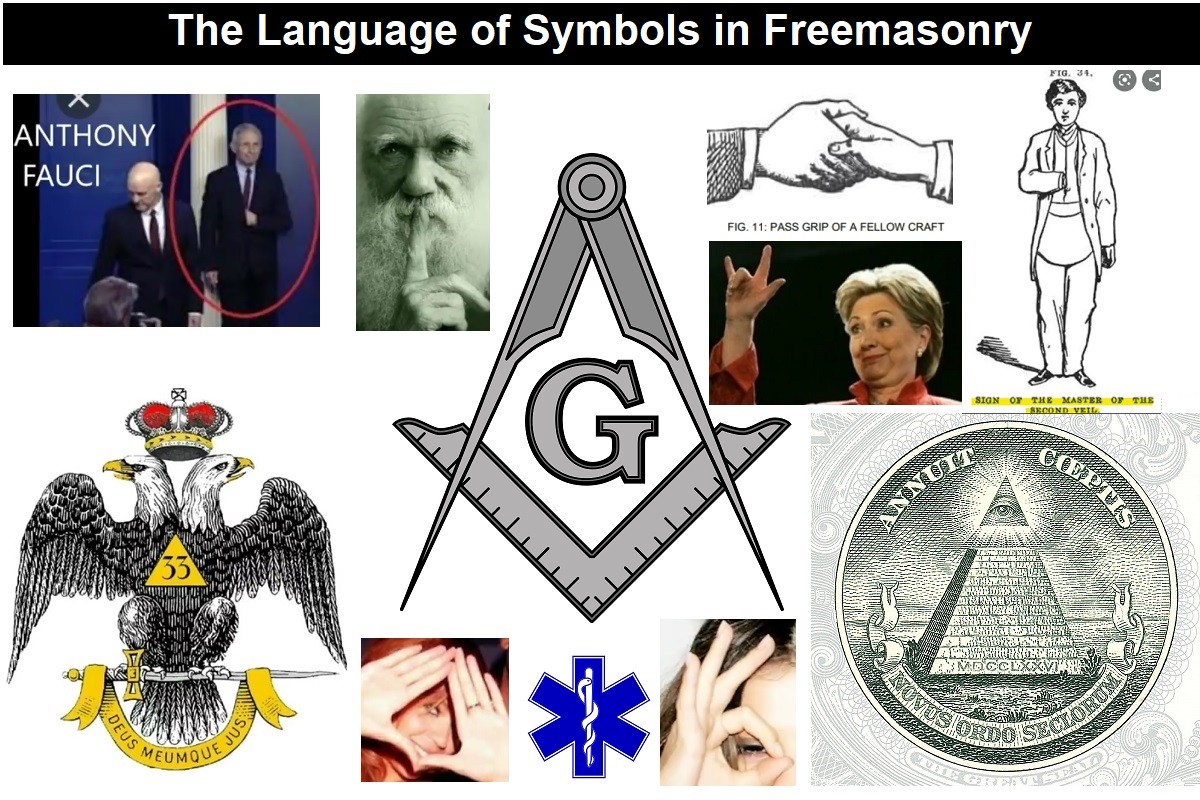 The Most Important Truth about the Coming "New World Order" Almost Nobody is Discussing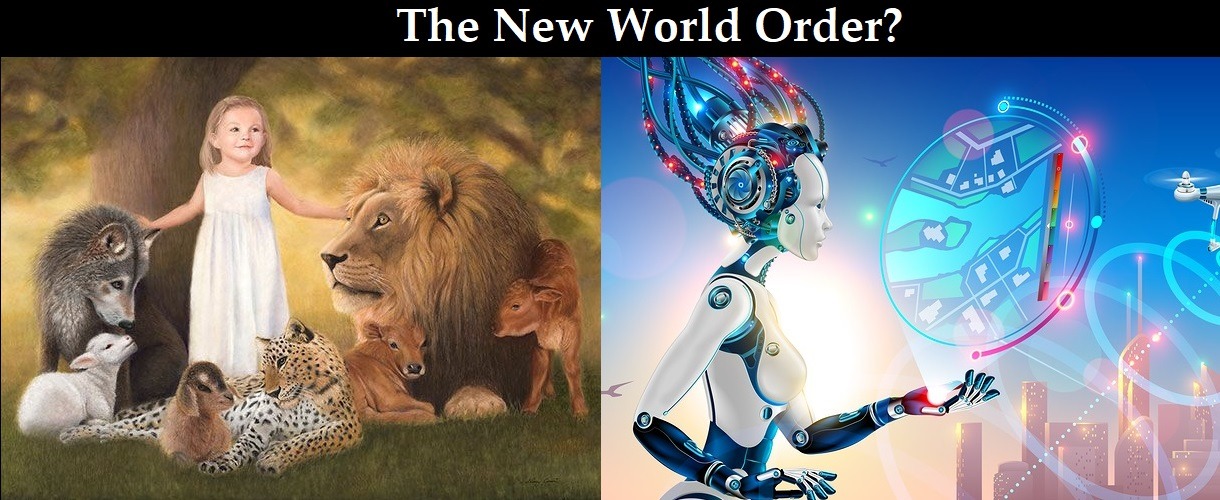 It's Time to Choose Sides: Do You Even Know What Side You Are On?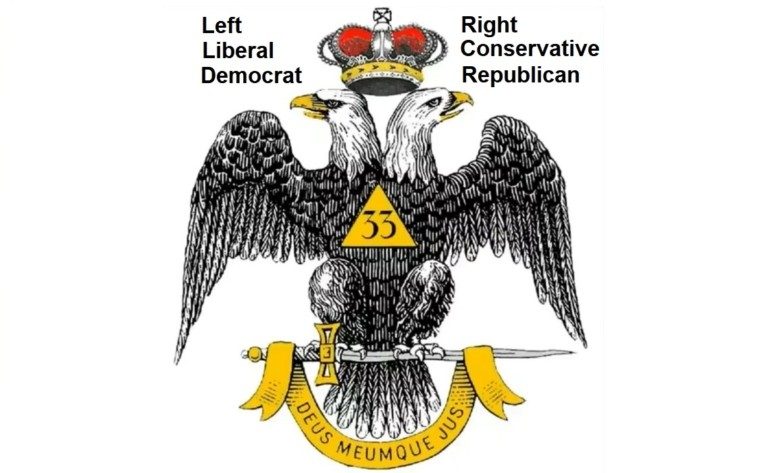 The Seal and Mark of God is Far More Important than the "Mark of the Beast" – Are You Prepared for What's Coming?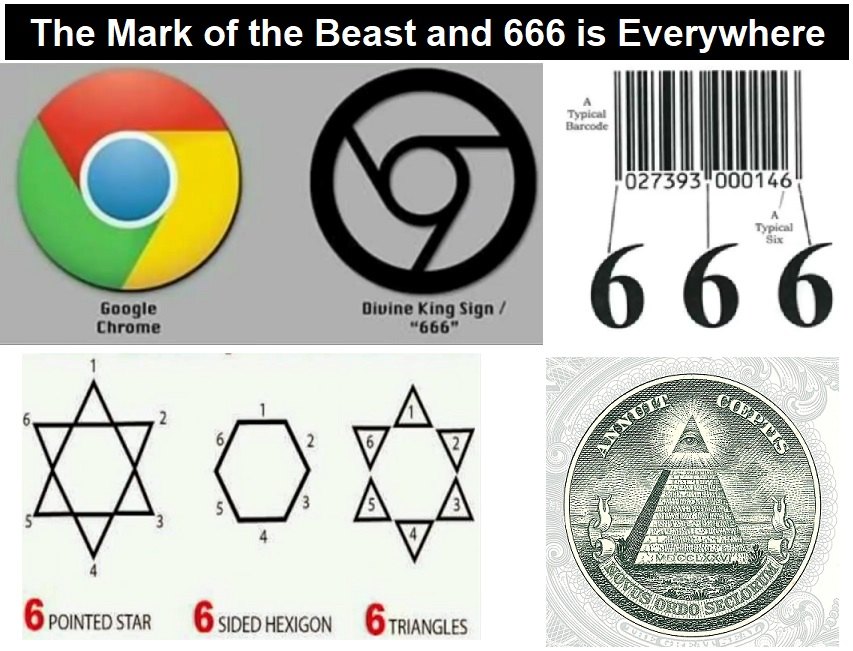 What Happens When a Holy and Righteous God Gets Angry? Lessons from History and the Prophet Jeremiah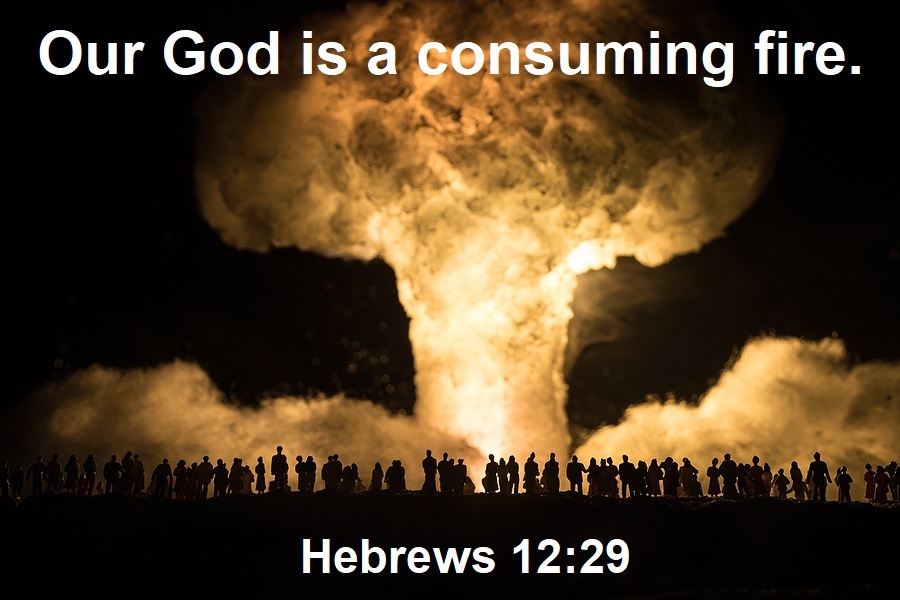 The Satanic Roots to Modern Medicine – The Mark of the Beast?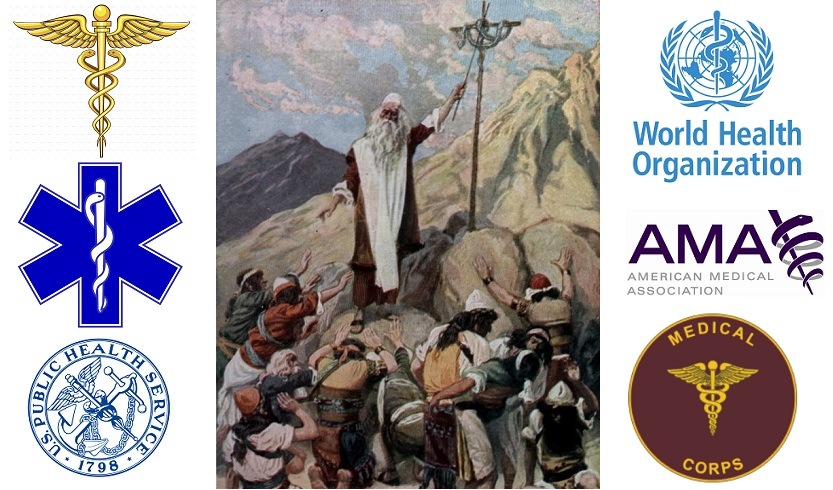 Medicine: Idolatry in the Twenty First Century – 6-Year-Old Article More Relevant Today than the Day it was Written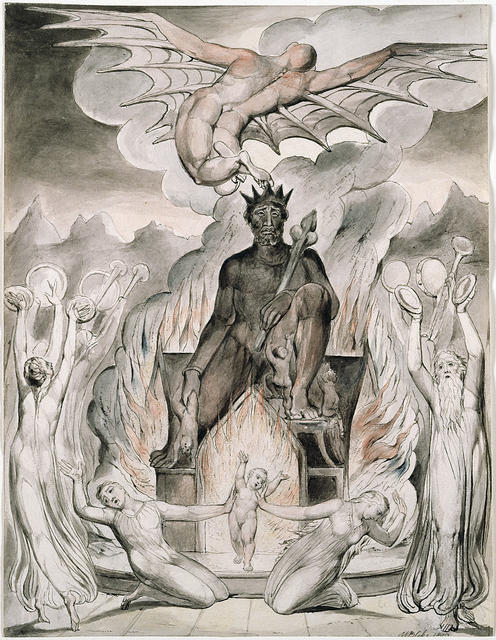 Having problems receiving our newsletters? See: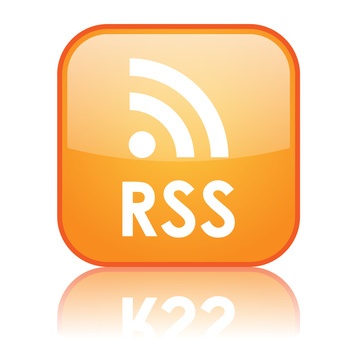 If our website is seized and shut down, find us on Minds.com, MeWe, and Telegram, as well as Bitchute and Rumble for further instructions about where to find us.
If you use the TOR Onion browser, here are the links and corresponding URLs to use in the TOR browser to find us on the Dark Web: Health Impact News, Vaccine Impact, Medical Kidnap, Created4Health, CoconutOil.com.
Published on November 19, 2021
(Visited 1 times, 1 visits today)