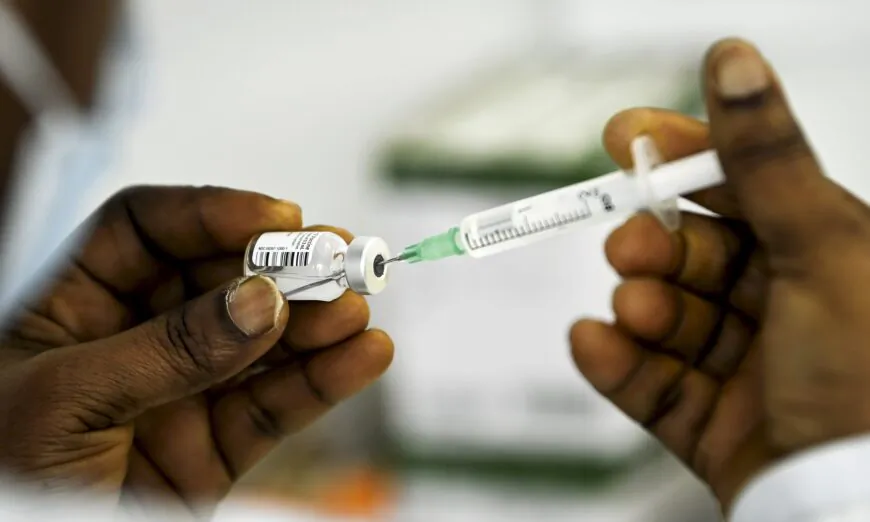 People who received a new COVID-19 vaccine booster were more likely to contract COVID-19 than people who received no COVID-19 vaccine doses, according to a new study of prisons in California.
Researchers analyzed data from 33 state prisons from January to July 2023 to try to assess the effectiveness of the bivalent shots, which were introduced in the fall of 2022.
Among 96,201 inmates with data on COVID-19 testing and vaccination, researchers identified 2,835 cases.
They found that 1,187 of the cases were among people who had received a bivalent vaccine, versus just 568 cases among the unvaccinated.
The rest were among people who received only monovalent, or old vaccines. That group was excluded from further analysis.
While the population of bivalent recipients was higher than the unvaccinated—36,609 compared to 20,889—the rate of infection was still elevated in the bivalent group owing to nearly double the number of infections, the researchers found.
Infection rates in the group that received bivalent shots was 3.2 percent, over the 2.7 percent in the unvaccinated.
"The bivalent-vaccinated group had a slightly but statistically significantly higher infection rate than the unvaccinated group," Dr. Robert Mayes of the California Correctional Healthcare Services and the other authors wrote.
Stratifying by age, researchers found that the gap was larger in elderly inmates.
Among inmates at least 65 years old, the infection rate was 6.4 percent among the vaccinated and 4.5 percent among those who had not received a shot. Among inmates at least 50 years old, the rates were 4 percent and 3 percent, respectively.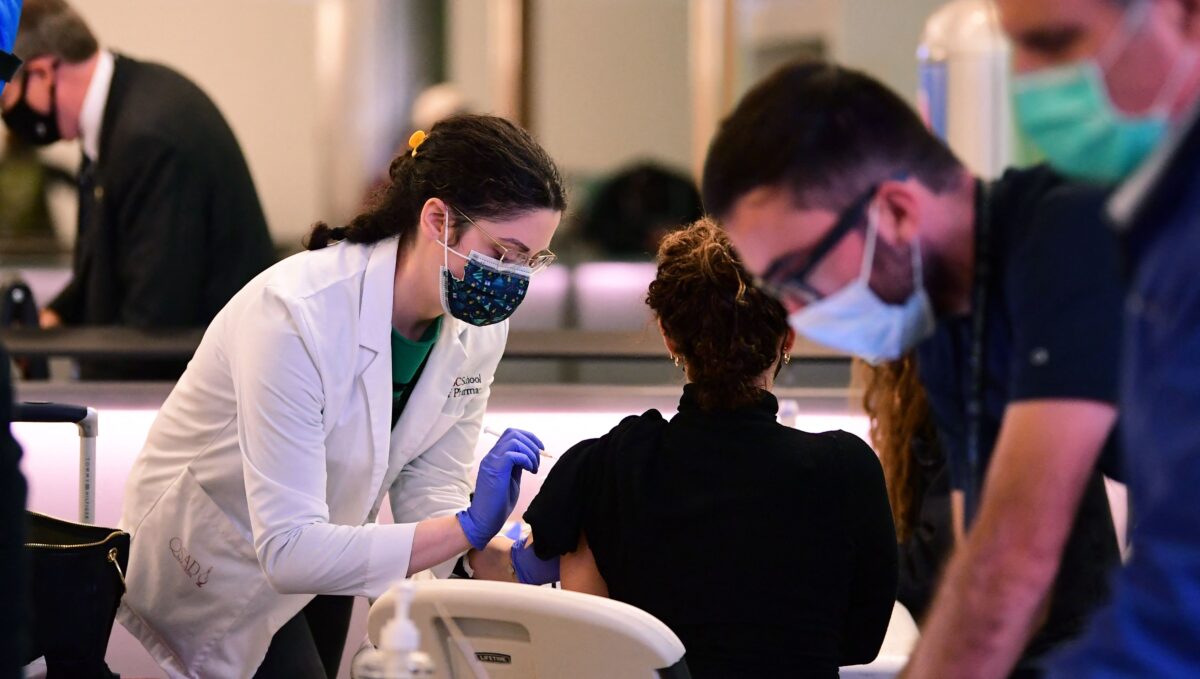 The former was not statistically significant, researchers said.
"Further research is needed to understand the reasons behind these findings and to consider other factors, such as underlying health conditions. This study underscores the importance of developing vaccines that target residual COVID-19 infections, especially in regard to evolving COVID-19 variants," the researchers added later.
The study was published by the Cureus journal.
The group's corresponding author did not respond to questions, including why they excluded vaccinated people who have not received a bivalent shot.
The group posited that the gap between the vaccinated and unvaccinated may stem from natural immunity or the protection people have after recovering from COVID-19. They were unable to incorporate natural immunity into their calculations. They also said inmates may not report symptoms, which could skew the results.
Questionable Claims
The researchers acknowledged the negative results, writing that the research "underscores the importance of developing vaccines targeting residual COVID-19 infections, especially regarding evolving COVID-19 variants."
They also wrote, "This study suggests that while the bivalent vaccine might offer protection against severe outcomes, it may not significantly reduce the risk of overall infections."
Researchers did not provide evidence from their research supporting the vaccine protecting against severe outcomes.
Dr. Ray Andrews, a retired doctor, said the wording was an example of obfuscation.
"The words 'may' and 'might' make scientific thesis a personal opinion," Dr. Andrews told The Epoch Times via email.
"The results showed the vaccines are not effective," he said.
The bivalent vaccines were authorized without clinical trial data and no efficacy data has been produced to this day. U.S. officials are preparing to replace them with new shots owing to poor performance.
Observational data indicate the vaccines provide short-lived protection against severe illness.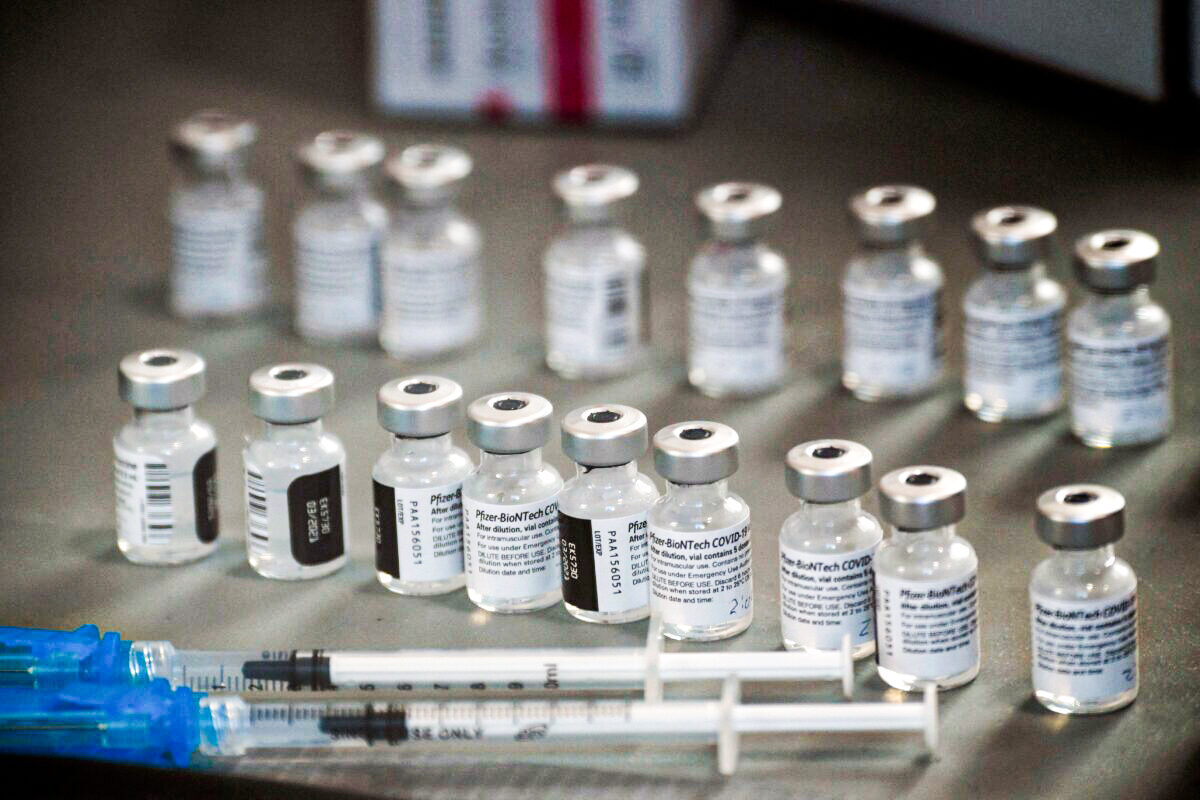 Other Studies
Other papers have also found the bivalent shots provide little or no protection.
French researchers, for instance, estimated that a bivalent vaccine added just 8 percent protection against symptomatic infection, while South Korean researchers estimated just 12 percent added protection. Qatari researchers estimated 25 percent relative effectiveness, with lower effectiveness among people with no prior infection.
Cleveland Clinic researchers found in June that employees at the clinic who were "up to date" with their vaccines, or had received a bivalent dose, had a higher risk of becoming infected when compared to others.
"This study highlights the challenges of counting on protection from a vaccine when the effectiveness of the vaccine decreases over time as new variants emerge that are antigenically very different from those used to develop the vaccine," Dr. Nabin Shrestha and other researchers said at the time.
Observational data has also supported the idea that boosters do not work well.
Earlier papers have provided negative effectiveness estimates for the old vaccines, including for Moderna's vaccine and Pfizer's vaccine.
Additional studies have examined bivalent protection against hospitalization or severe illness.
The bivalents as a second or third booster initially boosted protection against severe illness by just 25 percent in the elderly and that protection dropped to 18 percent over time, Italian researchers found.
The U.S. Centers for Disease Control and Prevention found that in healthy adults, those who received a bivalent were more likely to be hospitalized.
Singaporean researchers did find that people with bivalent boosters were less likely to contract COVID-19 or go to the hospital with COVID-19, but they did not adjust for the fact that people who receive vaccines are often healthier than those who do not.
(Visited 1 times, 1 visits today)