Company cites "non-pandemic-related morbidity" and "unusual claims adjustments" in explanation of losses from group life insurance business: Stock falling, replaces CEO
by Margaret Menge
Substack.com
Five months after breaking the story of the CEO of One America insurance company saying deaths among working people ages 18-64 were up 40% in the third quarter of 2021, I can report that a much larger life insurance company, Lincoln National, reported a 163% increase in death benefits paid out under its group life insurance policies in 2021.
This is according to the annual statements filed with state insurance departments — statements that were provided exclusively to Crossroads Report in response to public records requests.
The reports show a more extreme situation than the 40% increase in deaths in the third quarter of 2021 that was cited in late December by One America CEO Scott Davison — an increase that he said was industry-wide and that he described at the time as "unheard of" and "huge, huge numbers" and the highest death rates that have ever been seen in the history of the life insurance business.
The annual statements for Lincoln National Life Insurance Company show that the company paid out in death benefits under group life insurance polices a little over $500 million in 2019, about $548 million in 2020, and a stunning $1.4 billion in 2021.
From 2019, the last normal year before the pandemic, to 2020, the year of the Covid-19 virus, there was an increase in group death benefits paid out of only 9 percent. But group death benefits in 2021, the year the vaccine was introduced, increased almost 164 percent over 2020.
Here are the precise numbers for Group Death Benefits taken from Lincoln National's annual statements for the three years:
2019: $500,888,808
2020: $547,940,260
2021: $1,445,350,949
Here are the key numbers for 2021, below, shown on the company's annual statement that was filed with the Michigan Department of Insurance and Financial Services. These are national numbers, not state-specific:
Lincoln National is the fifth-largest life insurance company in the United States, according to BankRate, after New York Life, Northwestern Mutual, MetLife and Prudential.
The company was founded in Fort Wayne, Indiana in 1905, getting the OK from Abraham Lincoln's son, Robert Todd Lincoln, to use his father's name and likeness in its advertising.
It's now based in Radnor, Pennsylvania.
The annual statements filed with the states do not show the number of claims — only the total dollar amount of claims paid.
Group life insurance policies, in most cases, cover working-age adults ages 18-64 whose employer includes life insurance as an employee benefit.
How many deaths are represented by the 163% increase? It is not possible to determine by the dollar figures on the statements.
But the average death benefit for employer-provided group life insurance, according to the Society for Human Resource Management, is one year's salary.
If the average annual salary of people covered by group life insurance policies in the United States is $70,000, this may represent 20,647 deaths of working adults, covered by just this one insurance company. This would represent at least 10,000 more deaths than in a normal year for just this one company.
The statements for the three years also show a sizable increase in ordinary death benefits — those not paid out under group policies, but under individual life insurance policies.
In 2019, the baseline year, that number was $3.7 billion. In 2020, the year of the Covid-19 pandemic, it went up to $4 billion, but in 2021, the year in which the vaccine was administered to almost 260 million Americans, it went up to $5.3 billion.
The statements show that the total amount that Lincoln National paid out for all direct claims and benefits in 2021 was more than $28 billion, $6 billion more than in 2020, when it paid out a total of $22 billion, which was less than the $23 billion it paid out in 2019, the baseline year.
A $6 billion increase in expenses is something few companies could absorb, but Lincoln National has been working to do just that — by increasing sales of new insurance polices.
In the press release accompanying its annual report, and in its press release announcing the first quarter 2022 results — in which the company announces a $41 million loss in its Group Protection business — it trumpets an increase in sales. For first quarter 2022 that increase was 42 percent. The company also mentions that premiums have gone up 4 percent.
Interestingly, in the press release accompanying the first-quarter 2022 results, Lincoln National attributes the $41 operating million loss to "non-pandemic-related morbidity" and "unusual claims adjustments."
"This change was driven by non-pandemic-related morbidity [emphasis added], including unusual claims adjustments [emphasis added], and less favorable returns within the company's alternative investment portfolio."
Morbidity, of course, means disease. A lot of people are sick.
This matches what I was told by OneAmerica in January in emails following the publication of my story in The Center Square — that it was not only deaths of working-age people that shot up to unheard-of levels in 2021, but also short- and long-term disability claims.
Annual statements for other insurance companies are still being compiled and reviewed. So far, Lincoln National shows the sharpest increases in death benefits paid out in 2021, though Prudential and Northwestern Mutual also show significant increases — increases much larger in 2021 than in 2020, indicating that the cure was worse than the disease — much worse.
Lincoln National's stock price fell from about $70 a share on January 3 to $50 a share this week, and last month, a new CEO was installed. It doesn't appear to be a sudden change, but could have been timed to assuage major shareholders who have no idea what's really happening and may think that a fresh face and fresh ideas can turn this around. Could I suggest instead an honest and thorough assessment of what's really driving these stunning numbers?
Read the full article here.
See Also: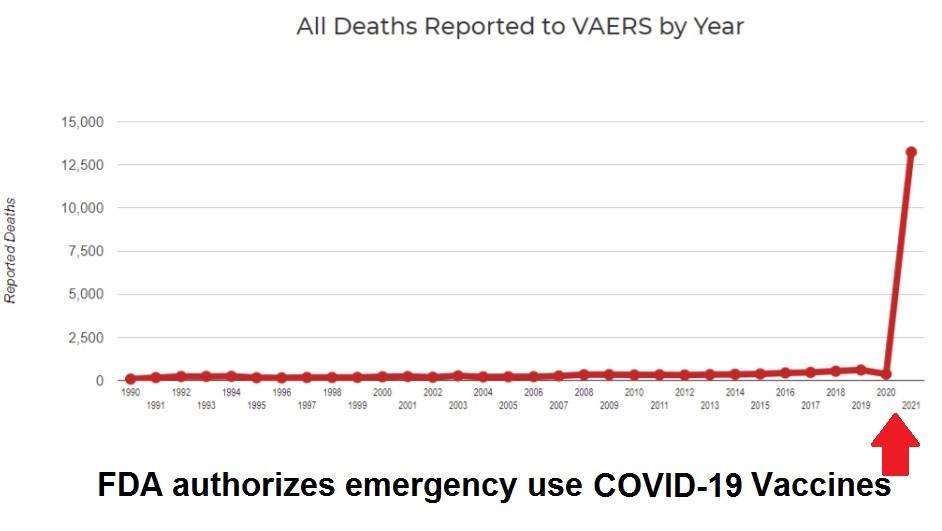 COVID-19 "Vaccine" Casualties List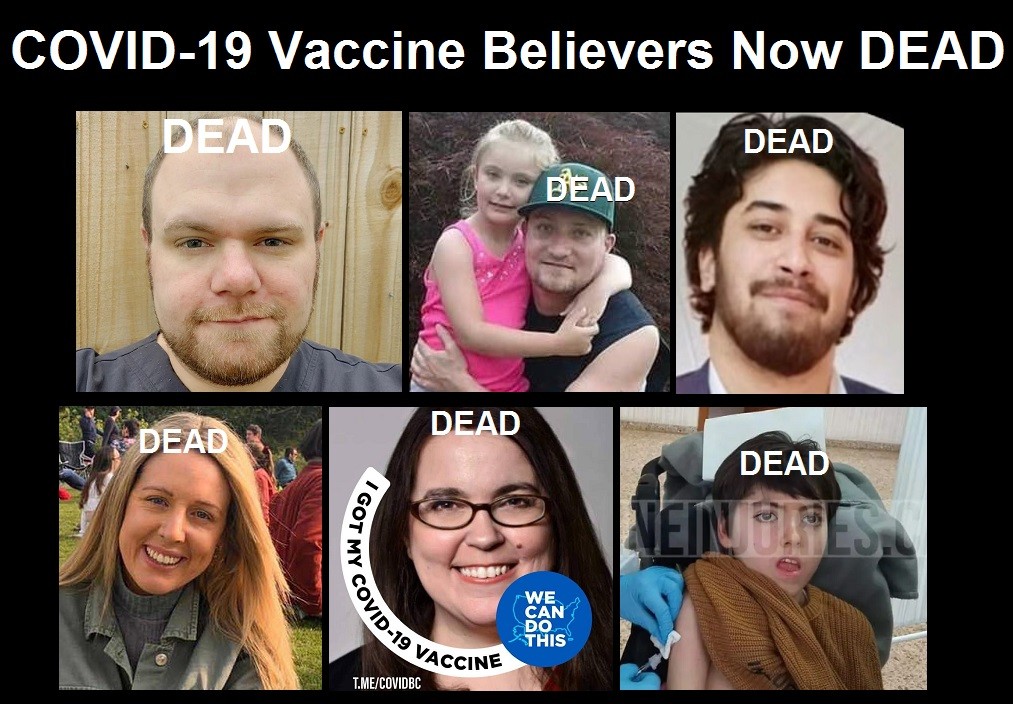 FDA had Data Showing 82% – 97% of Pregnant Women Injected with the Pfizer COVID-19 Vaccine Lost Their Babies Before Approving the Shots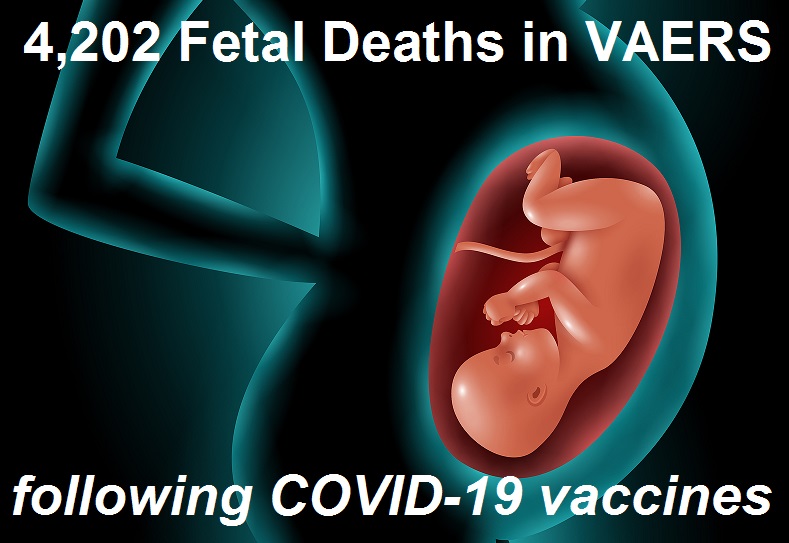 44,821 Dead 4,351,483 Injured Following COVID-19 Vaccines in European Database of Adverse Reactions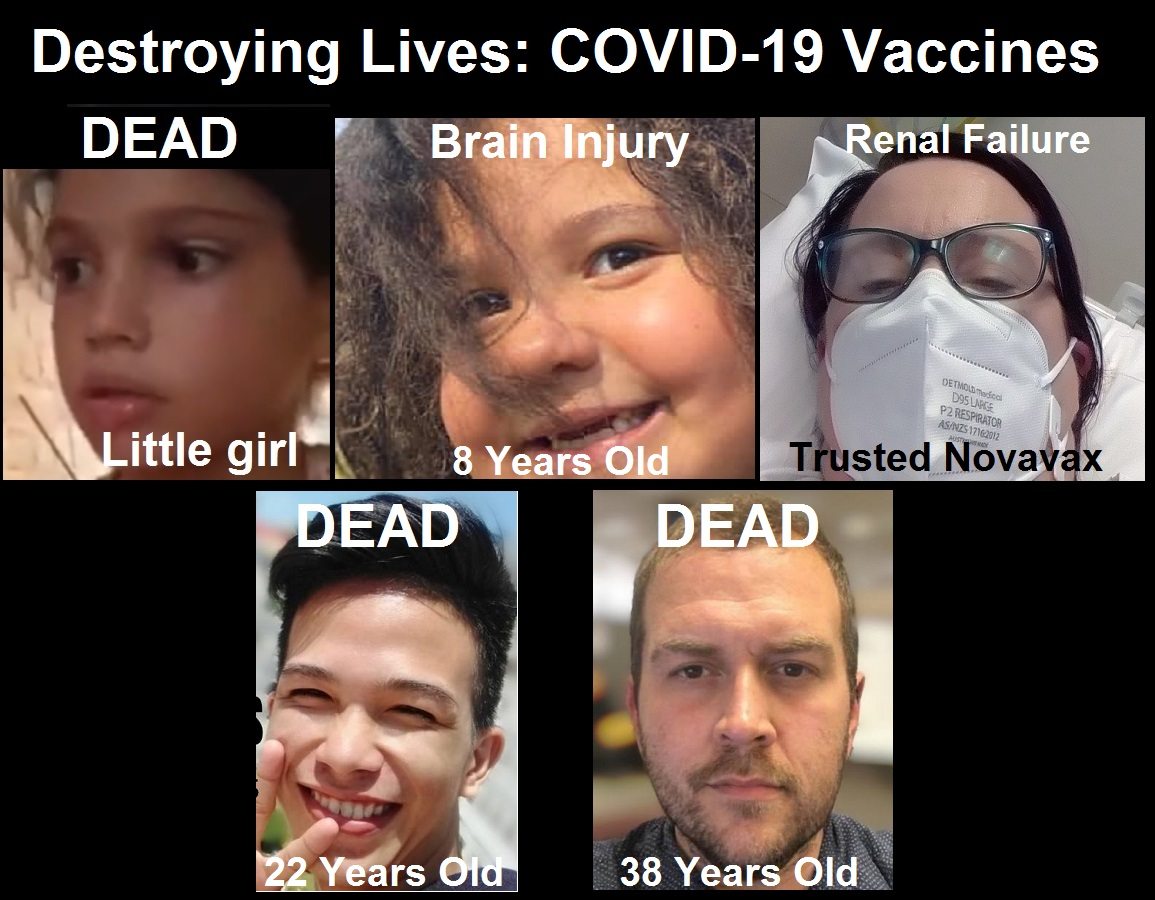 Cases of Brain Damage in Children Skyrocket Following COVID-19 Vaccines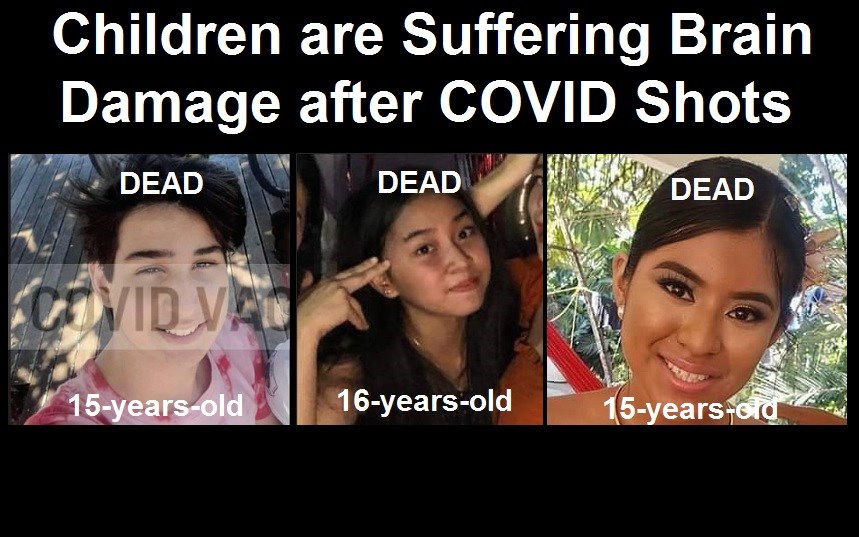 Recorded Cases of Heart Disease Among Under 40 Years Old Explodes 20,000% After COVID-19 Vaccines Roll Out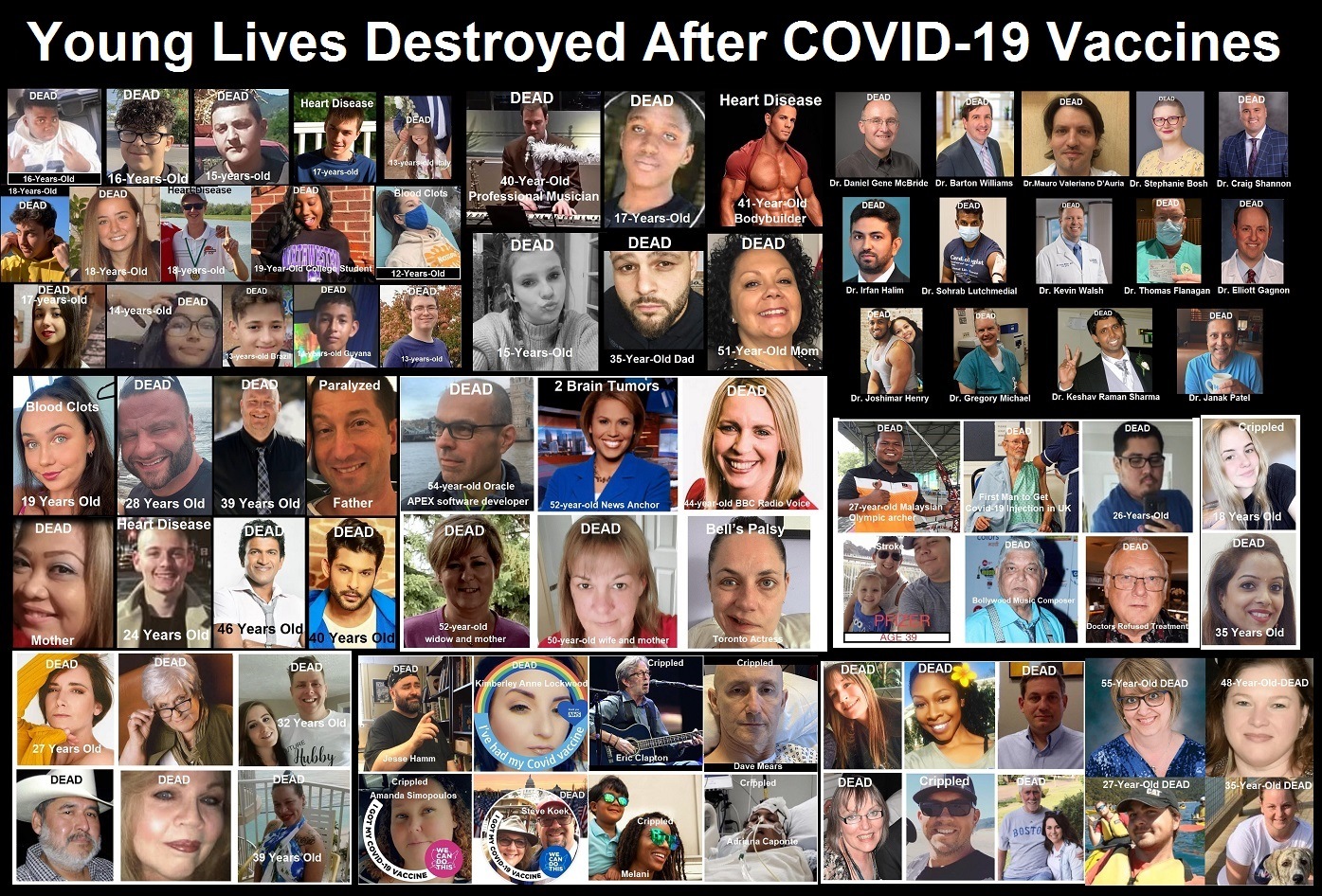 Killer COVID Vaccines: 4,400% Increase in Deaths Compared to All FDA-Approved Vaccines for Previous 30 Years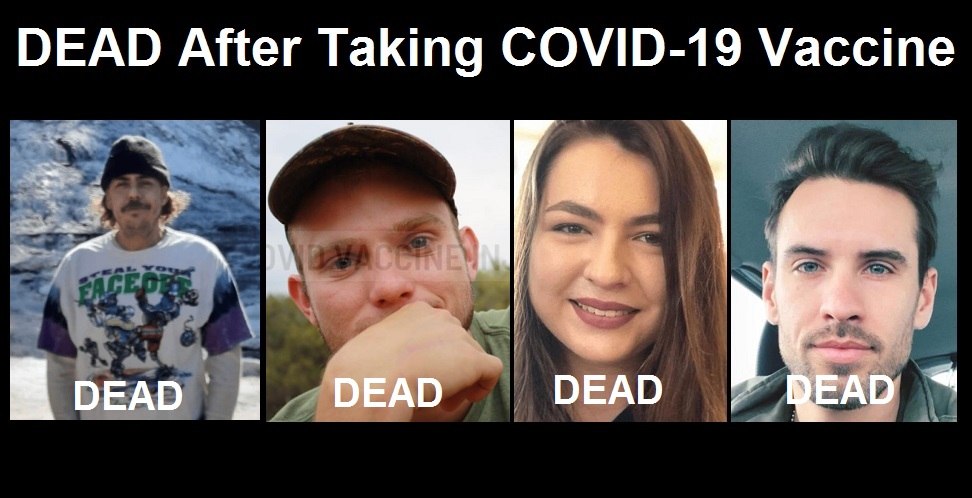 4,113 Fetal Deaths in VAERS Following COVID-19 Vaccines Not Including Those Murdered Alive to Develop the Vaccines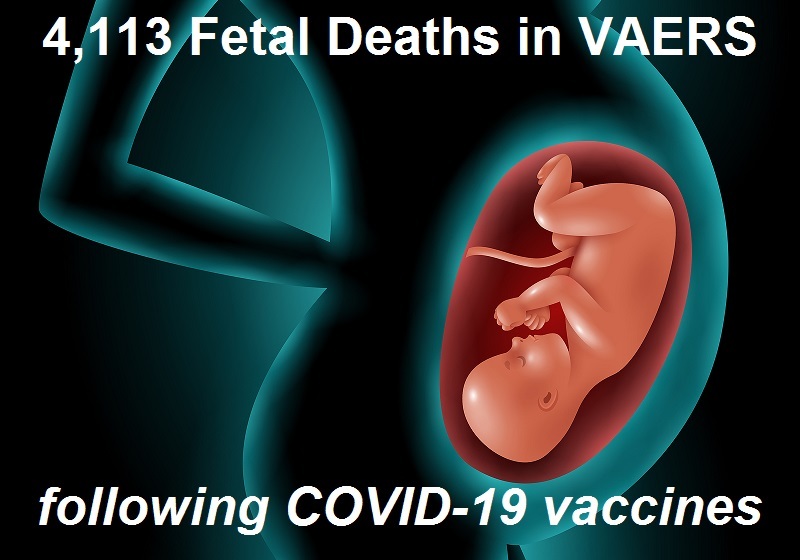 43,898 Dead 4,190,493 Injured Following COVID-19 Vaccines in European Database of Adverse Reactions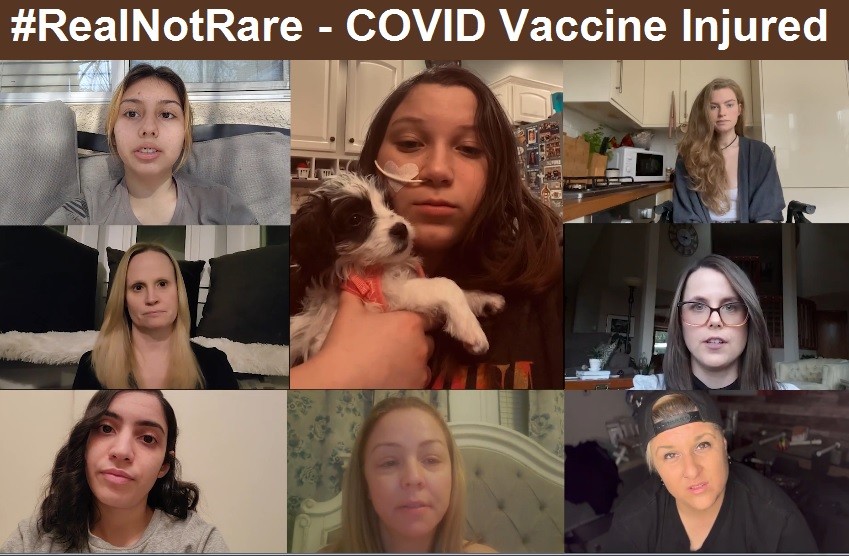 Millions of American Lives in Danger as Airline Pilots Suffer Heart Problems from Mandatory COVID Vaccines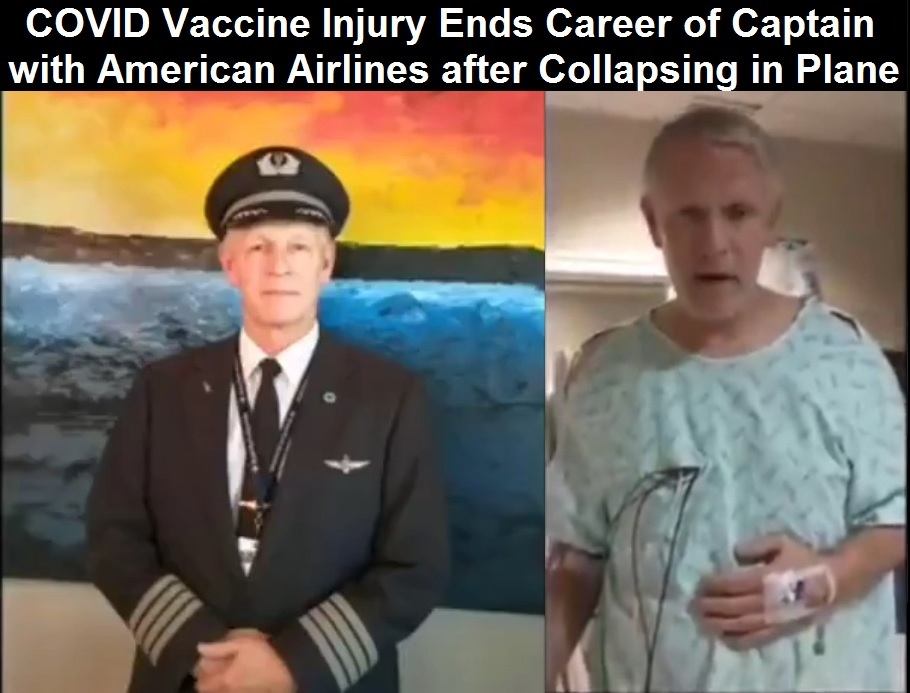 43,000 Deaths 4 MILLION Injuries Following COVID-19 Vaccines in European European Database of Adverse Reactions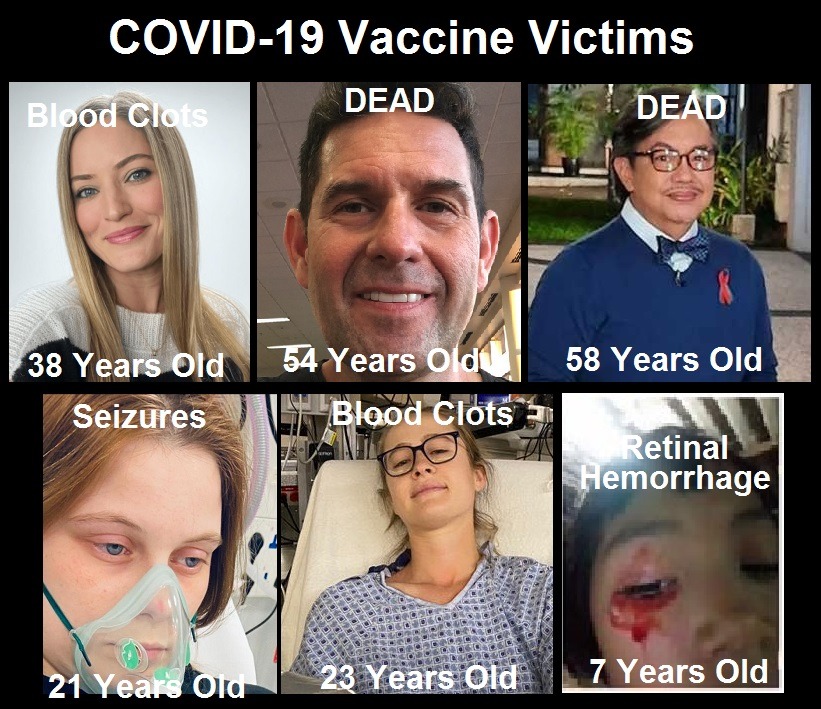 1000% Increase in Vaccine Deaths and Injuries Following Pfizer COVID-19 EUA Vaccine for 5 to 11 Year Olds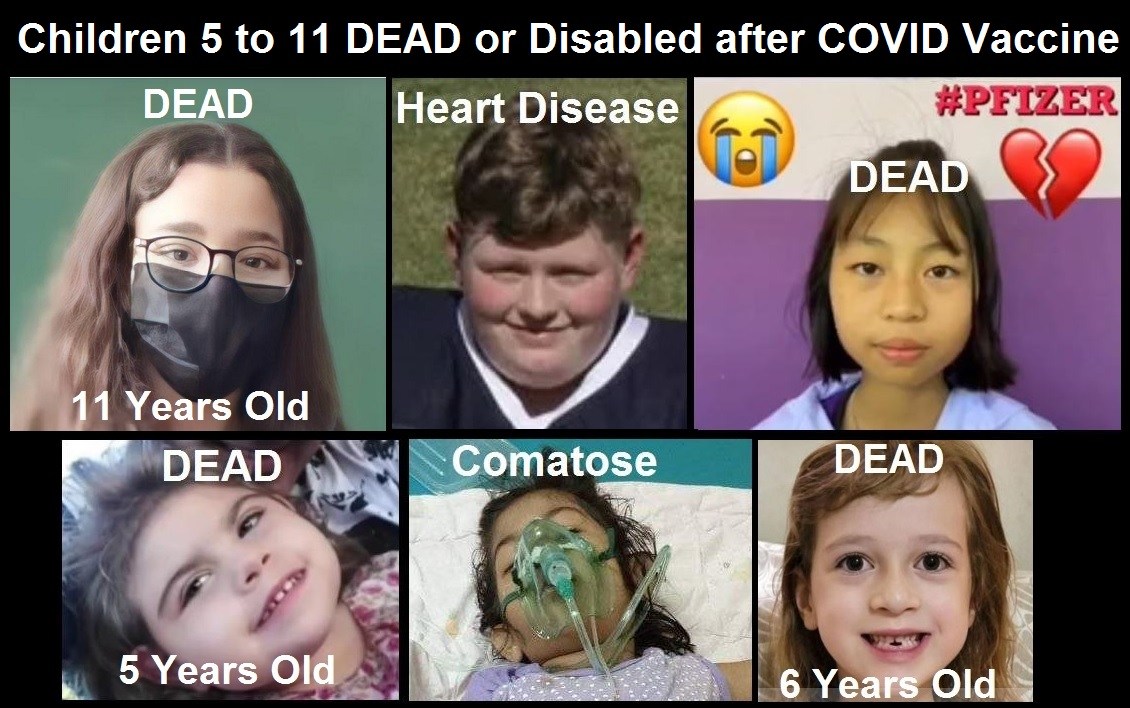 42,507 DEAD 3,984,978 Injured Following COVID Vaccines in European Database of Adverse Reactions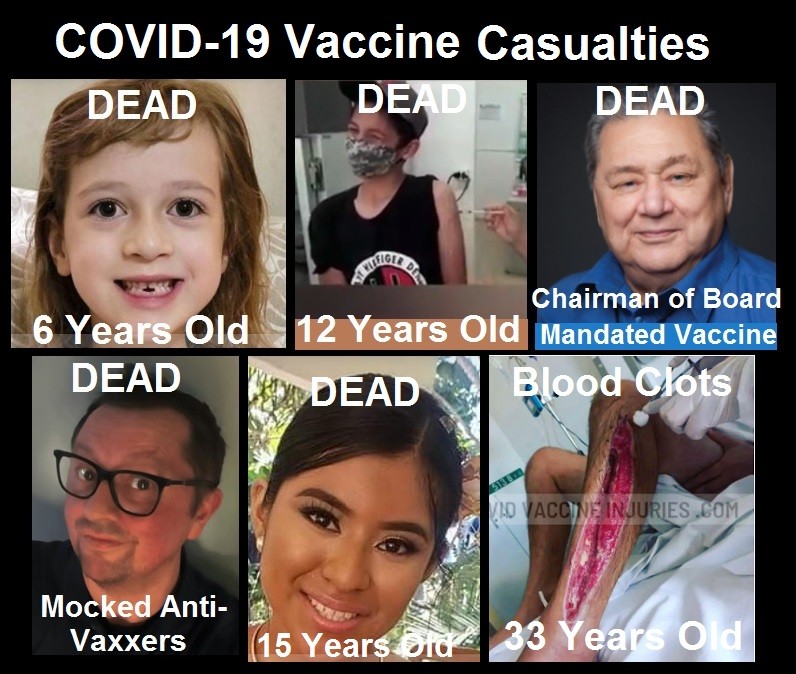 17,500% Increase in Heart Disease in Children Following COVID-19 Vaccines – This is NOT Rare!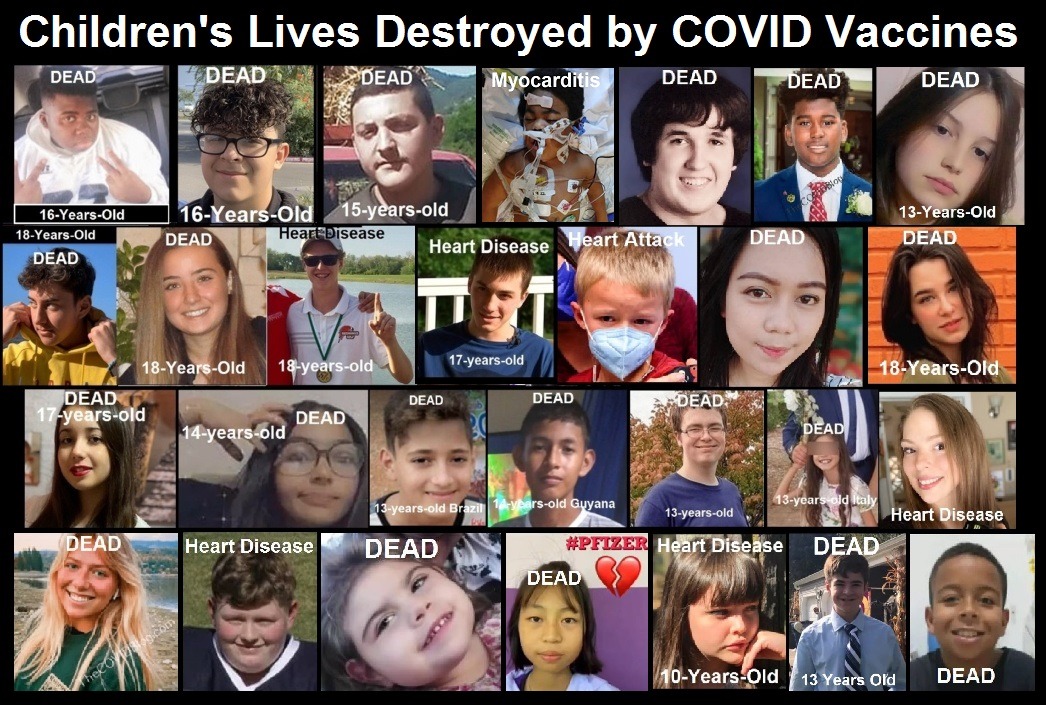 22,000% Increase in Deaths following COVID Vaccines for Adults Over 50 as FDA Authorizes 2nd Booster for this Age Group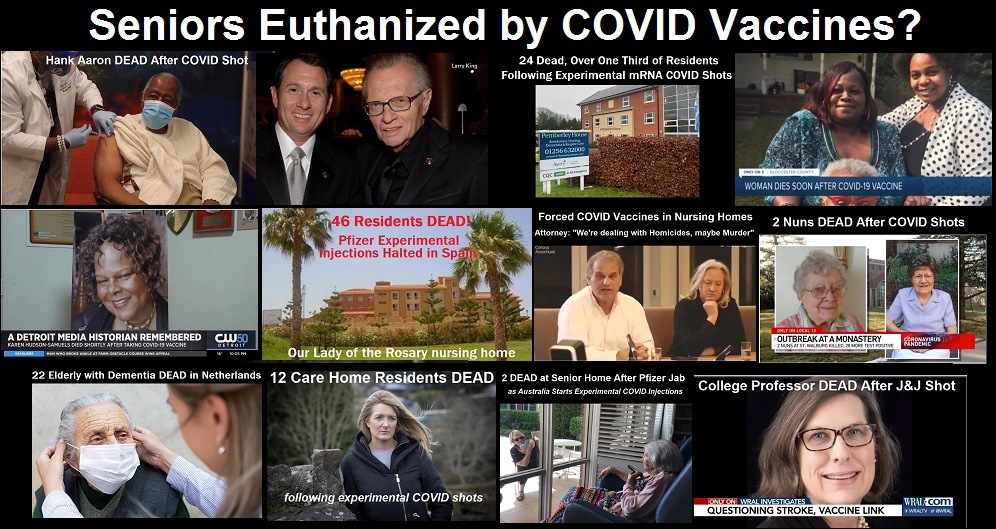 COVID-19 Vaccine Massacre: 68,000% Increase in Strokes, 44,000% Increase in Heart Disease, 6,800% Increase in Deaths Over Non-COVID Vaccines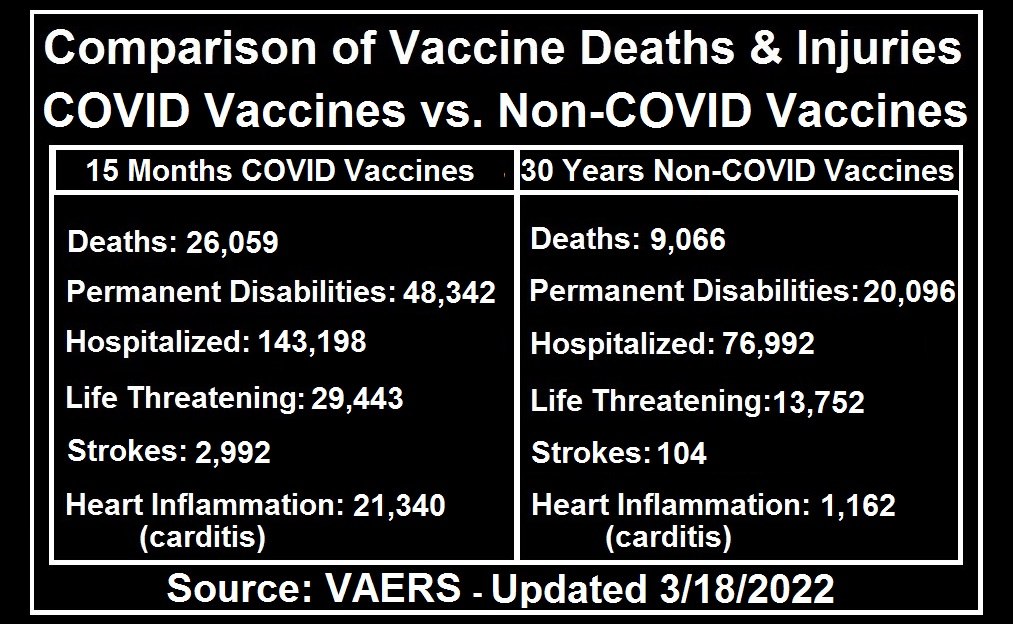 Moderna Seeks Approval from FDA and European Medicines Agency (EMA) to Start Injecting Children Under 6 with mRNA COVID-19 Vaccines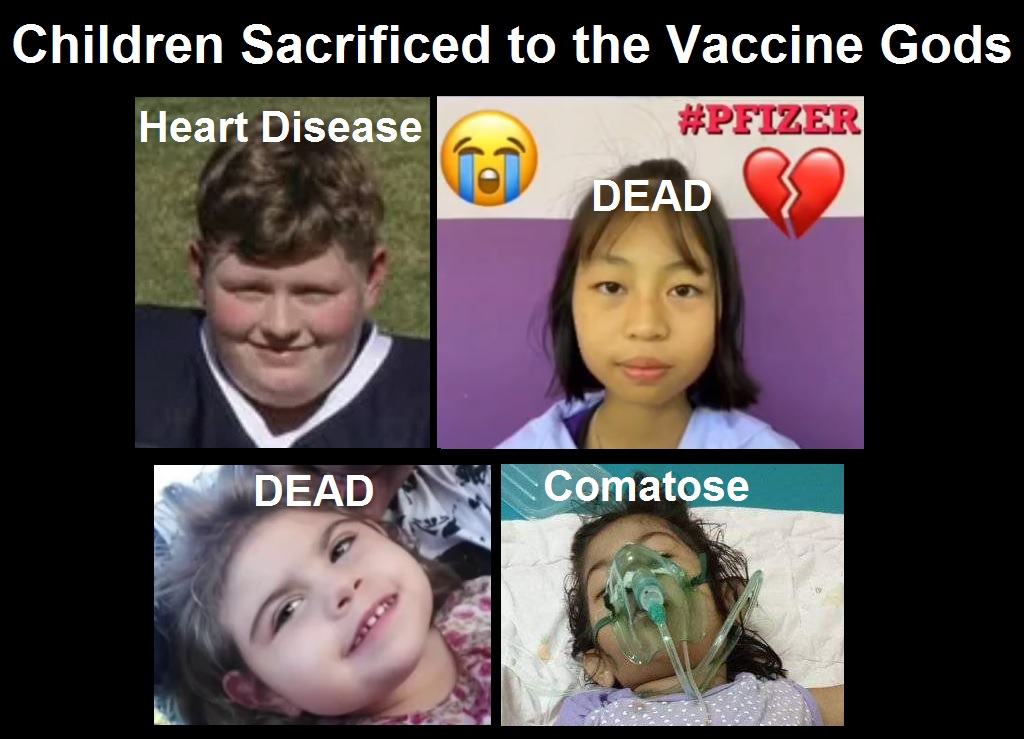 41,834 DEAD 3.9 Million Injured Following COVID Vaccines in European Database as U.S. Military Deaths Soar 1100%

The Thousands of Fetal Deaths Recorded After COVID-19 Vaccines that Nobody Wants to Report and that Facebook is Trying Hard to Censor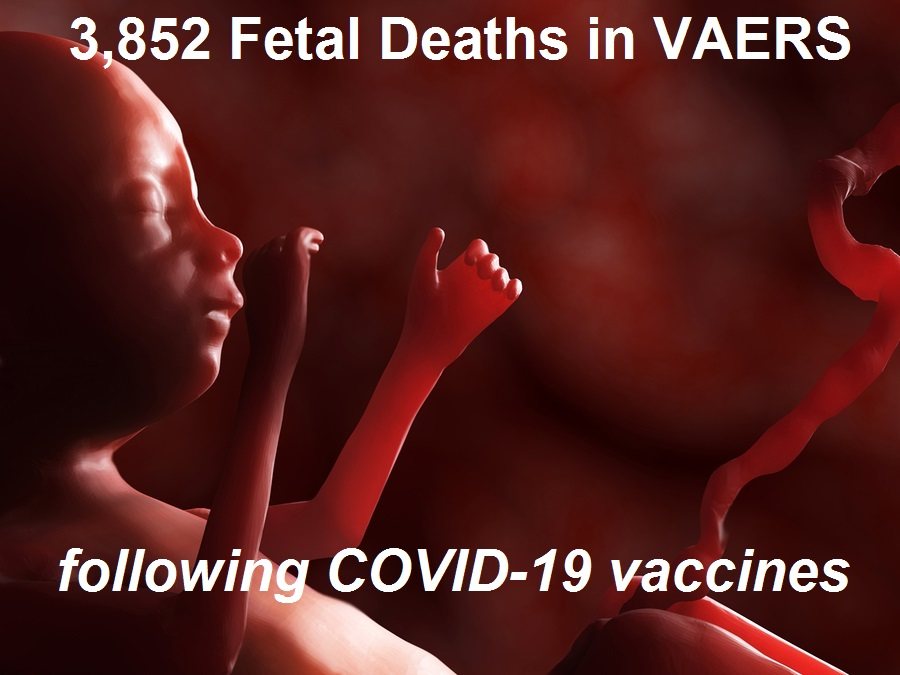 65,615 Deaths Now Reported in Europe and the USA Following COVID-19 Vaccines – Corporate Media Refuses to Publish this Data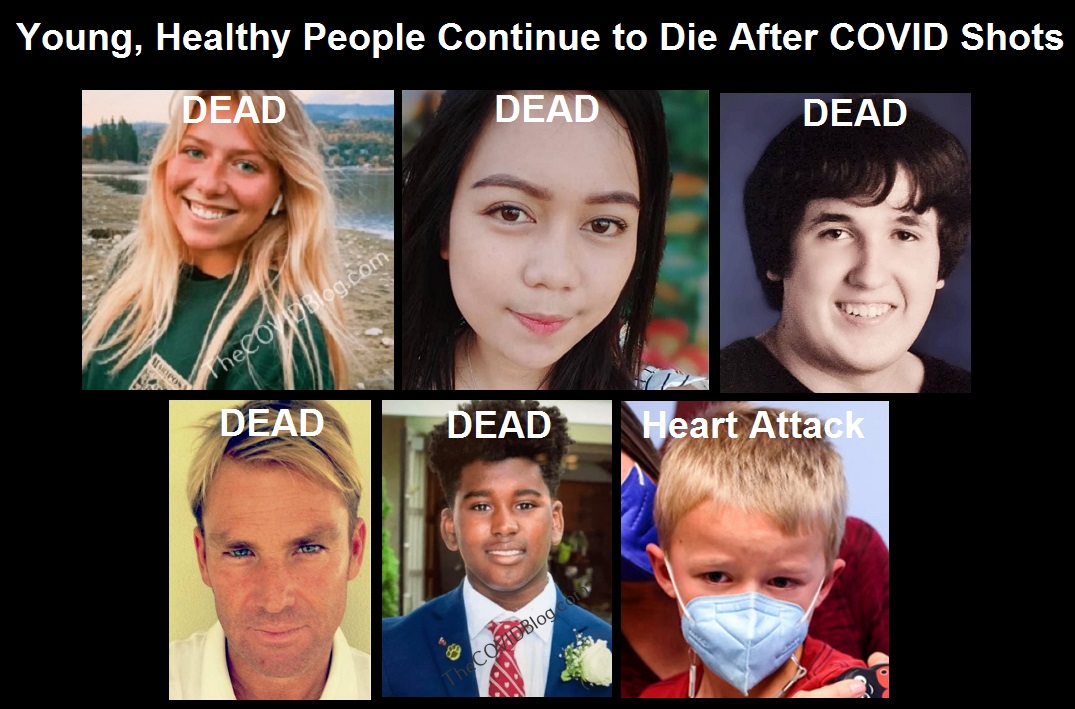 2000% Increase in Fetal Deaths Following COVID-19 Vaccines but CDC Still Recommends Them for Pregnant Women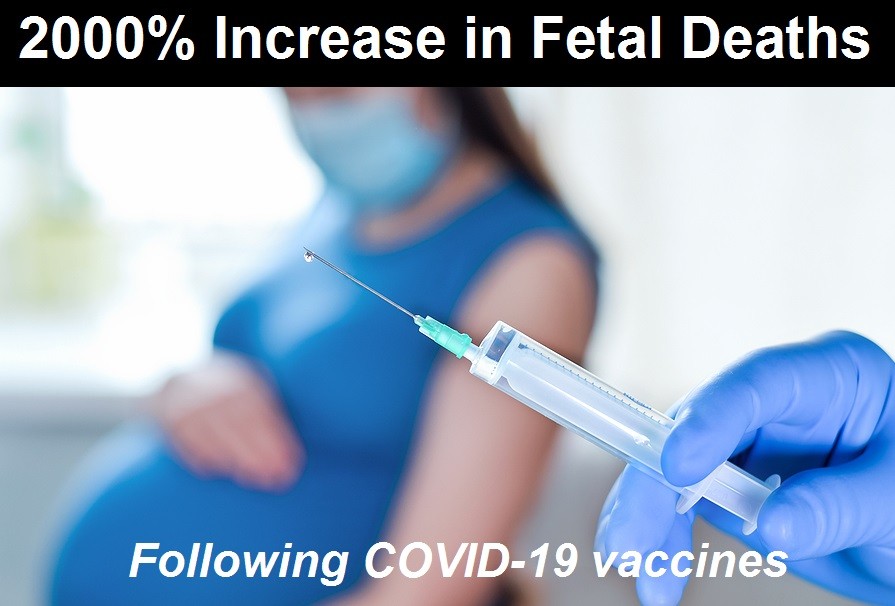 Official Government Data: Twice as Many Deaths Following COVID-19 Vaccines in 1 Year as Deaths Following All Vaccines for the Previous 30 Years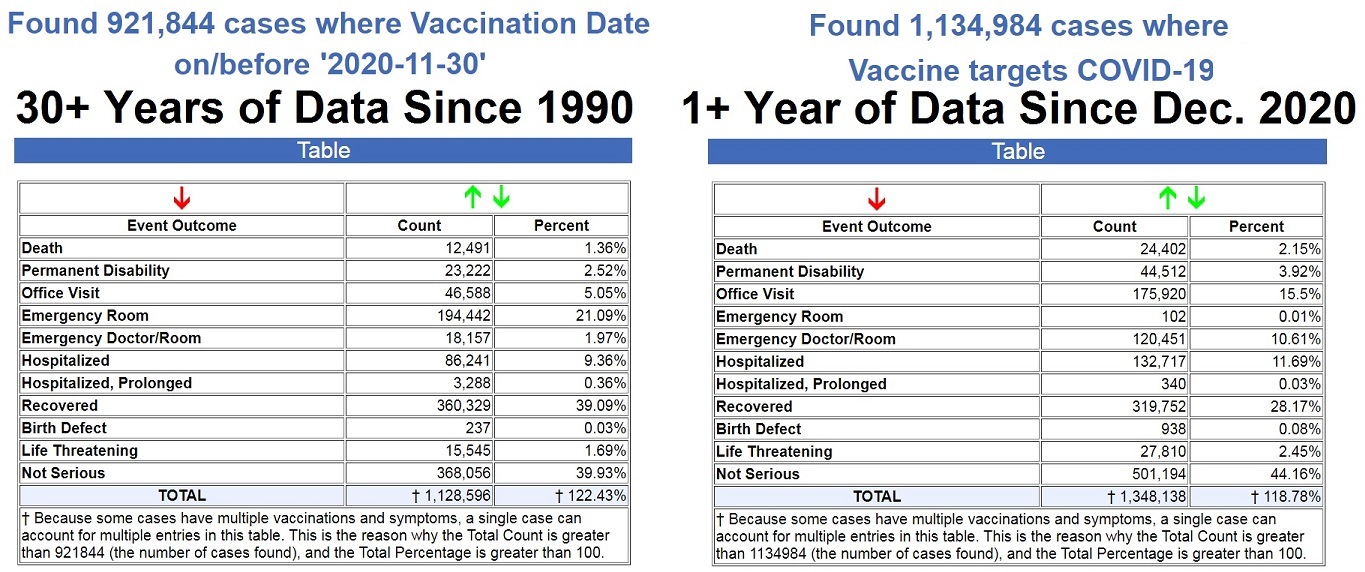 California Nurse: "I Want People to Know What I Lost to this Vaccine – I am Living a Nightmare, It's Not Worth it."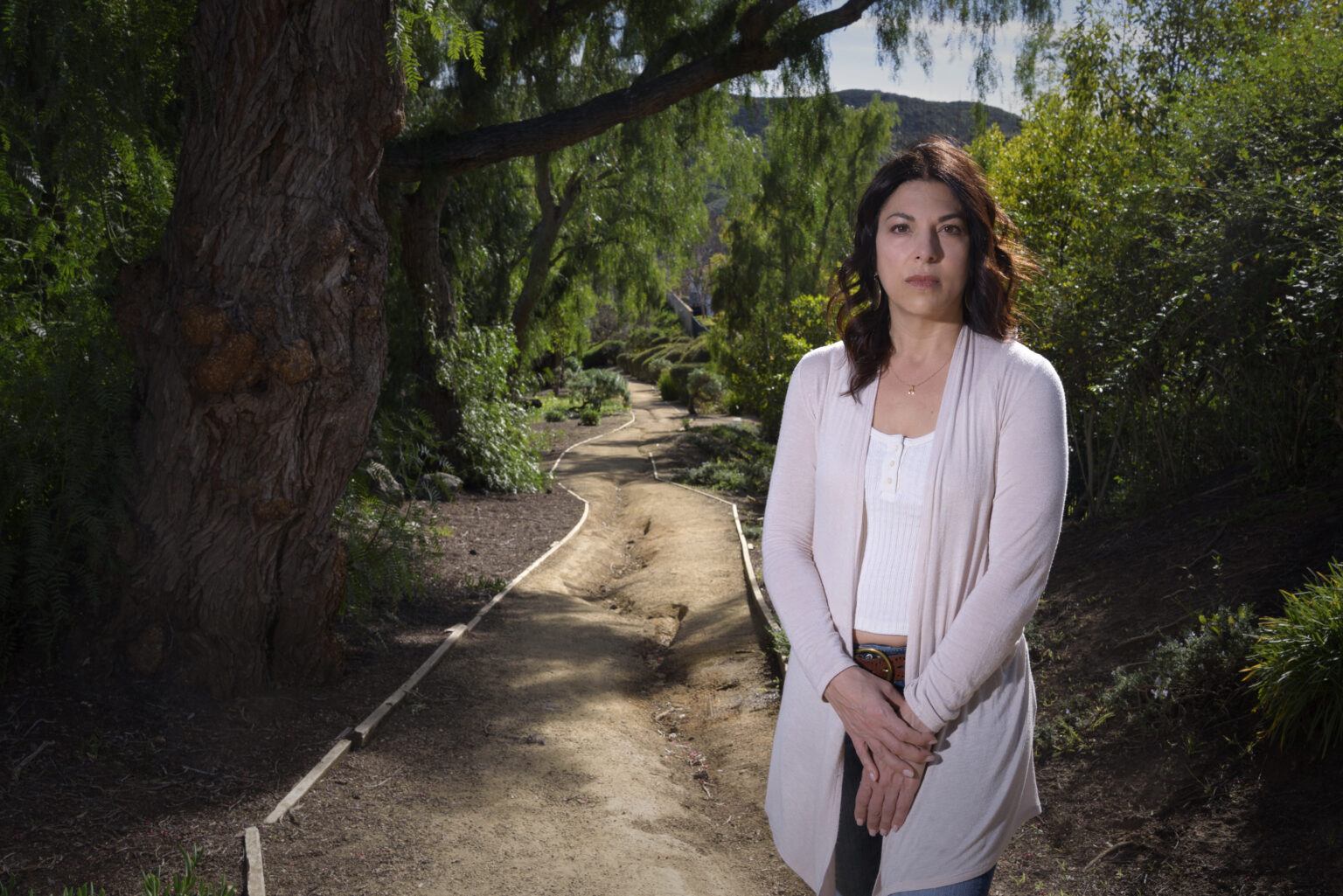 German Health Insurance Claims Show 31,254 Deaths Following COVID-19 Vaccines While Official Government Stats Report Only 2,255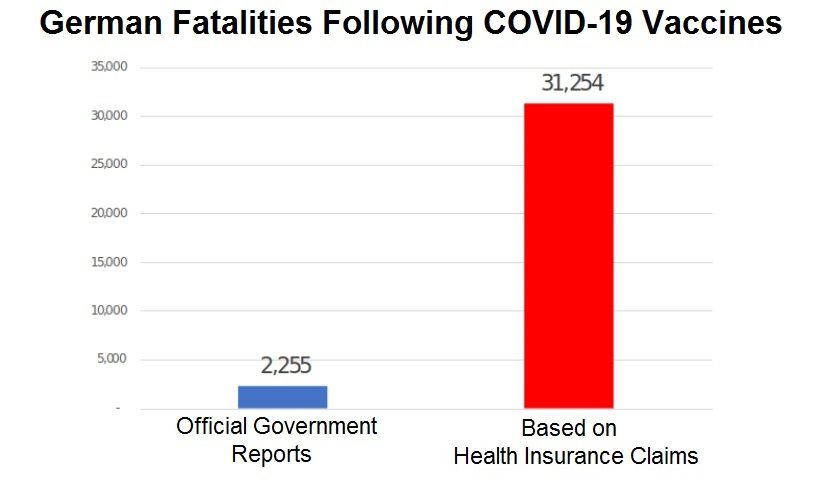 68,000% Increase in Strokes as FDA and HIH Secretly Study Reports of Neurological Injuries After COVID-19 Vaccines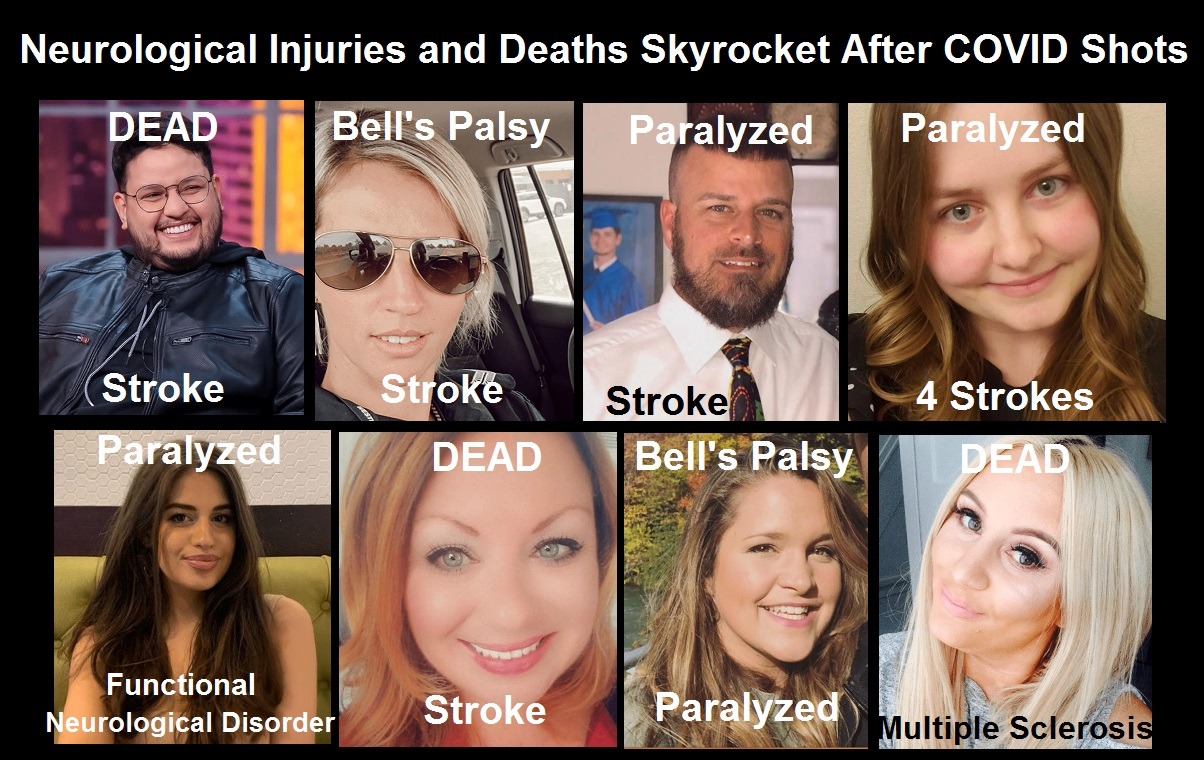 40,000 Deaths Following COVID Shots in European Database as Life Insurance Death Claims Skyrocket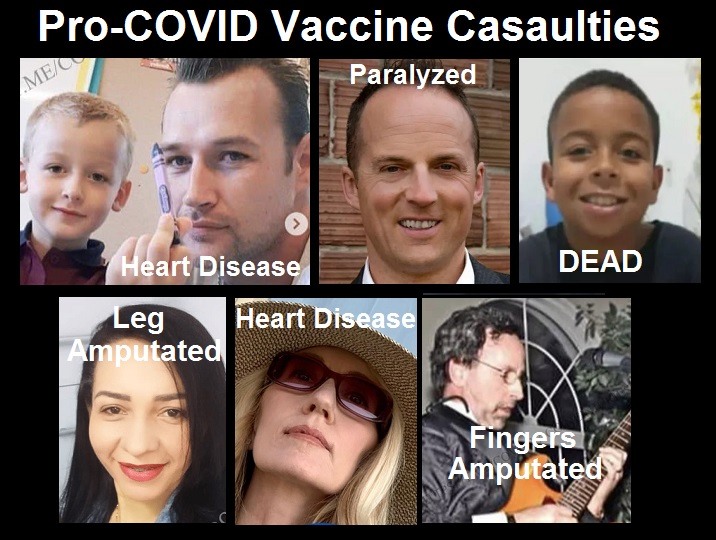 34-Year-Old Canadian Father Drops Dead in Front of His Daughters After COVID-19 Vaccine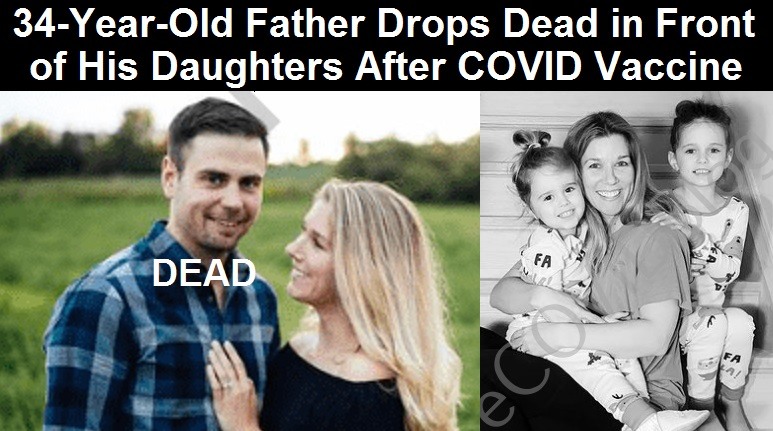 6-Year-Old Minnesota Boy Develops Myocarditis And Becomes Severely Injured After Receiving Pfizer COVID-19 Vaccine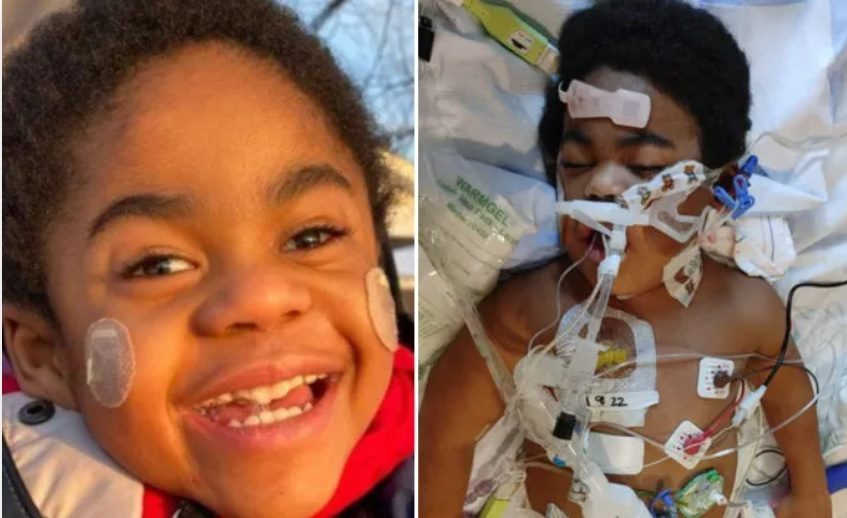 Double-Vaccinated 20-Year-Old Florida Model Develops Myocarditis, Suffers Heart Attack And Has Both Legs Amputated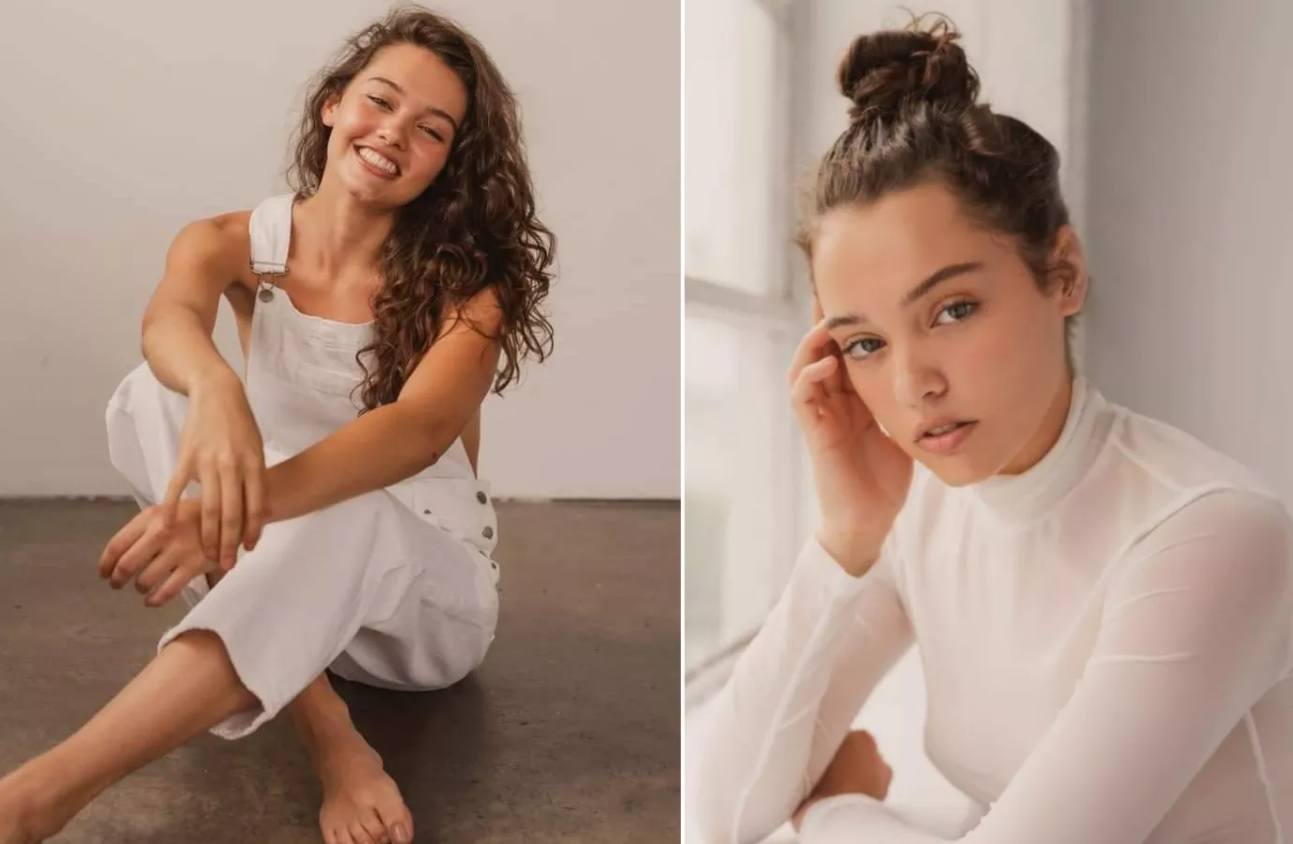 Comedian Collapses on Stage During Joke: "I'm vaxxed, double vaxxed, boosted, and Jesus loves me most"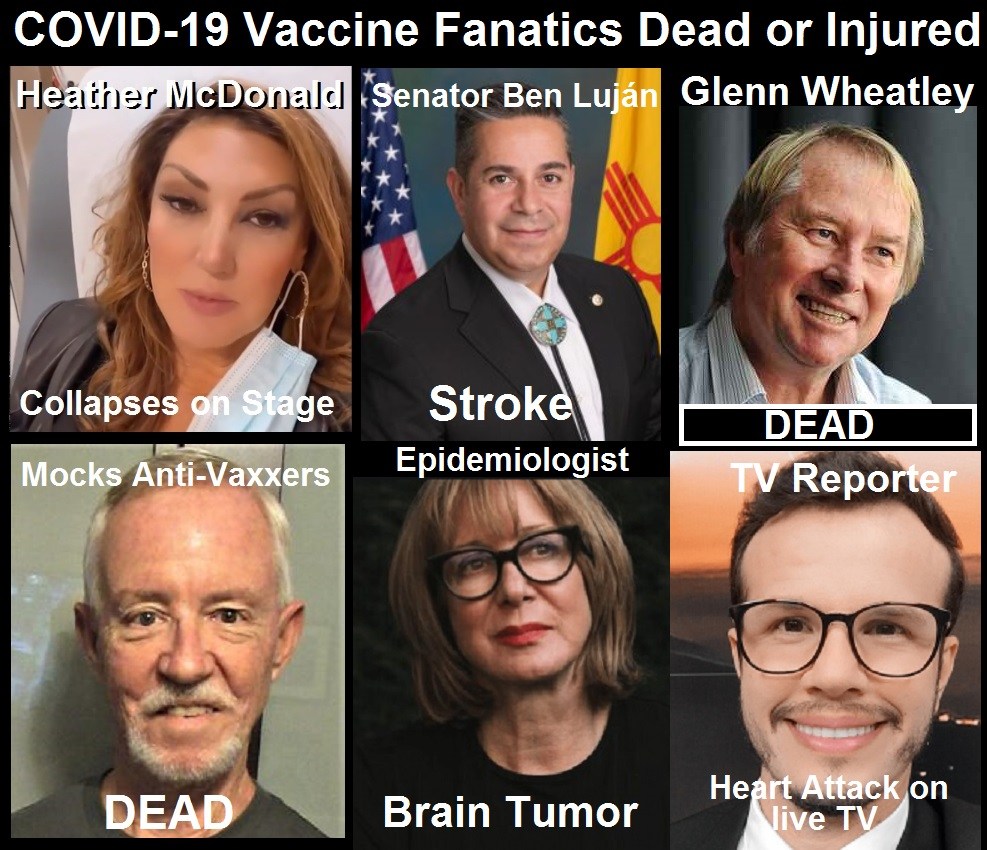 GENOCIDE! Military Medical Whistleblowers Reveal Miscarriages, Birth Defects, and Infertility Rates Exploded in 2021 Following COVID Vaccines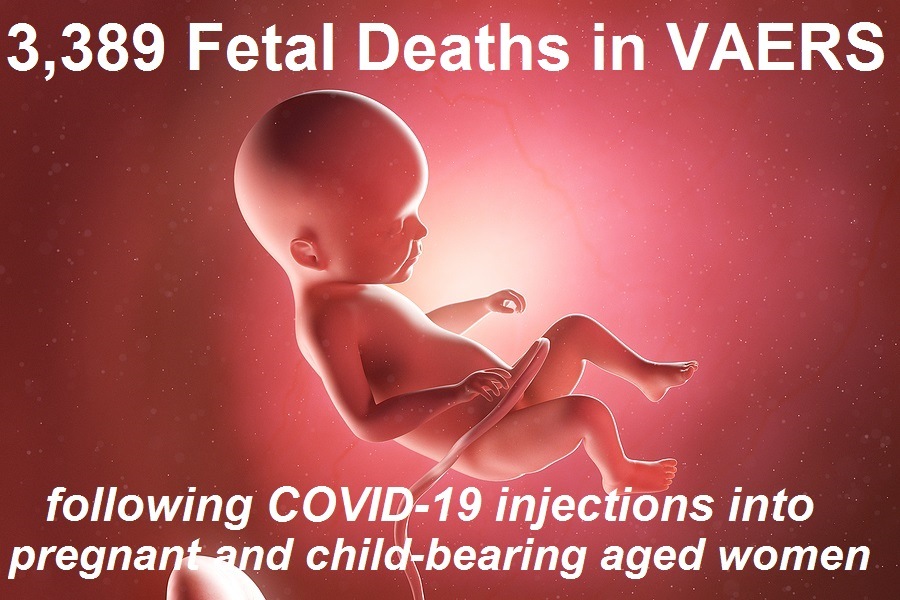 Government VAERS Data Reveal 15,600% Increase in Heart Disease Among Under 30 Year-Olds Following COVID-19 Vaccination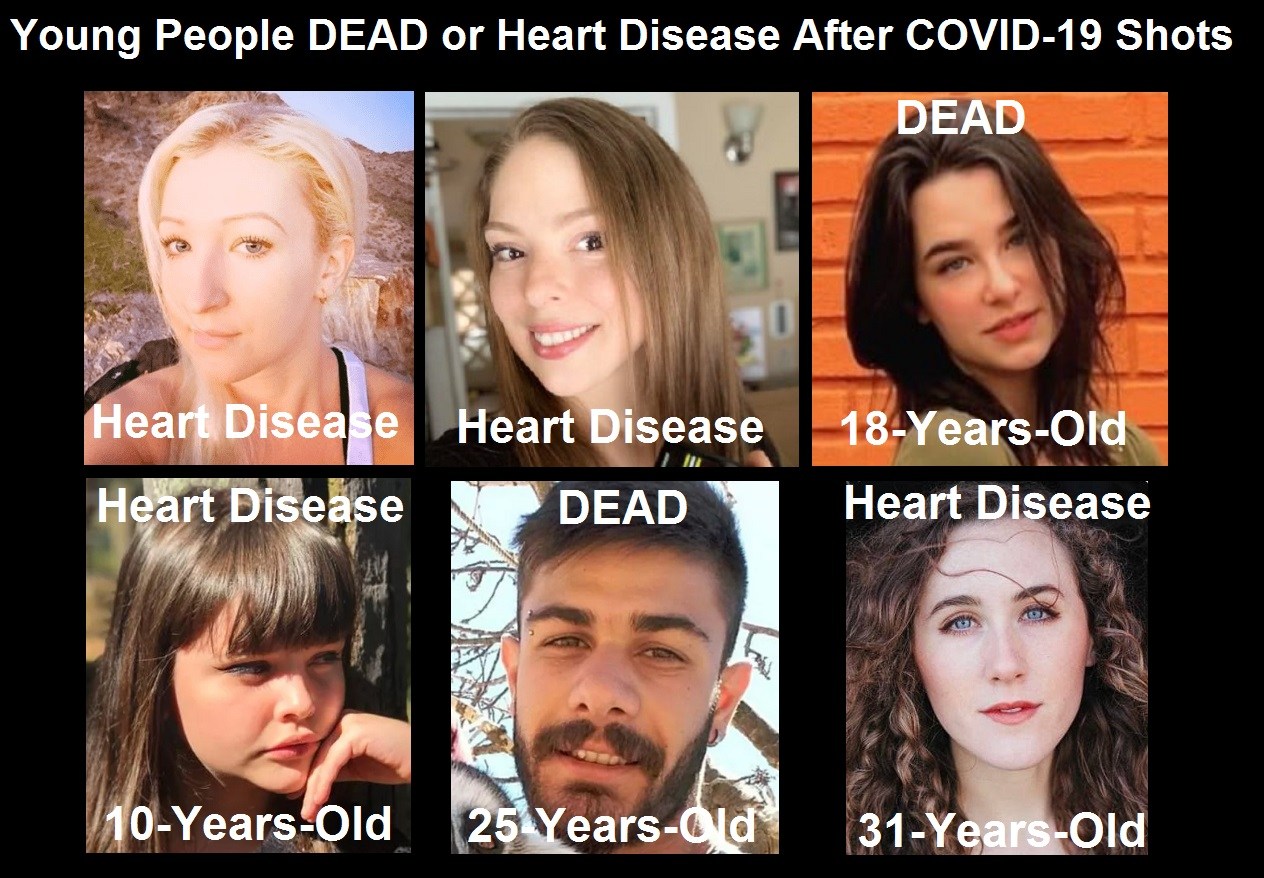 COVID-19 Vaxxed Olympic Gold Medalist Dies at 51 but Media Calls Him "Anti-Vaxxer"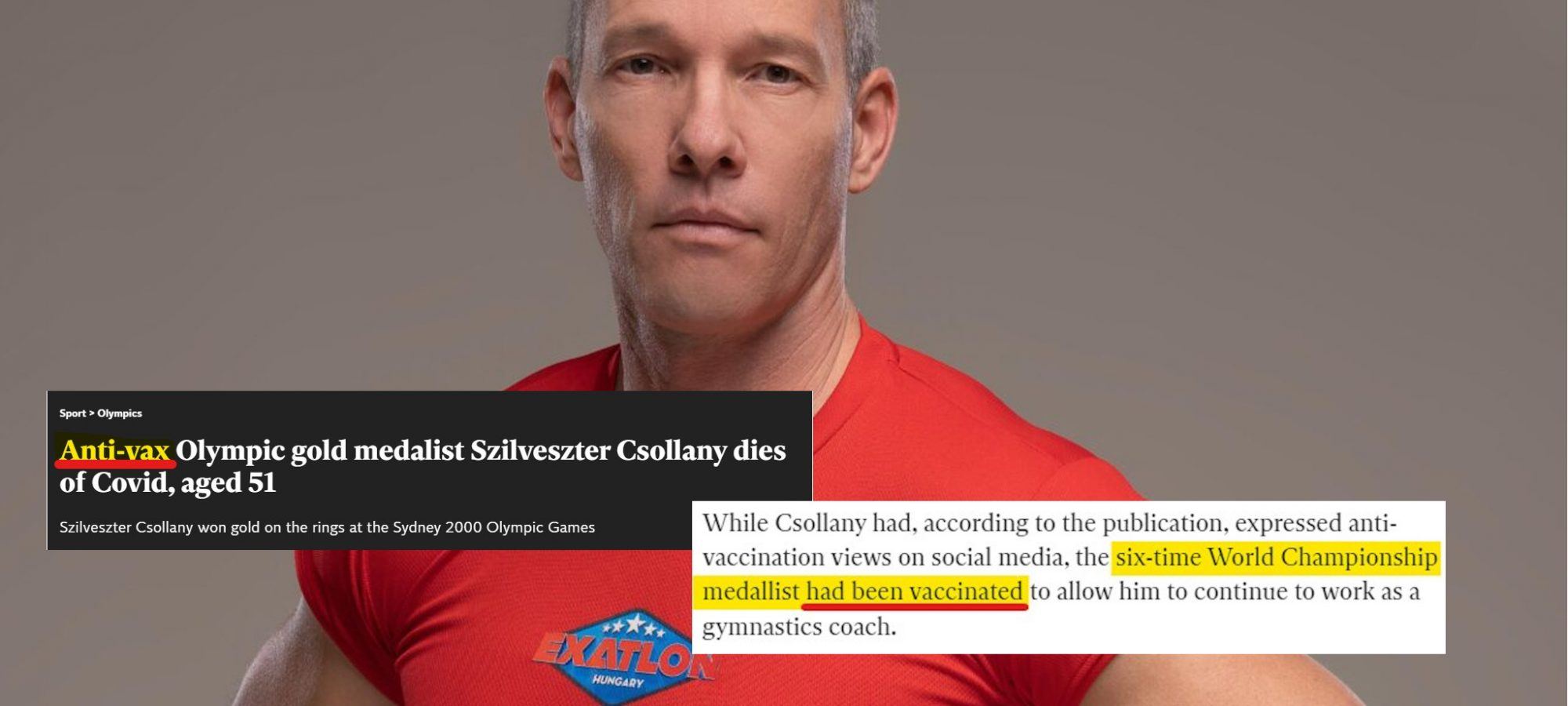 Over 1 Million Deaths and Injuries Following COVID "Vaccines" Reported in VAERS as Second Year of "Experimental Use Authorization" Begins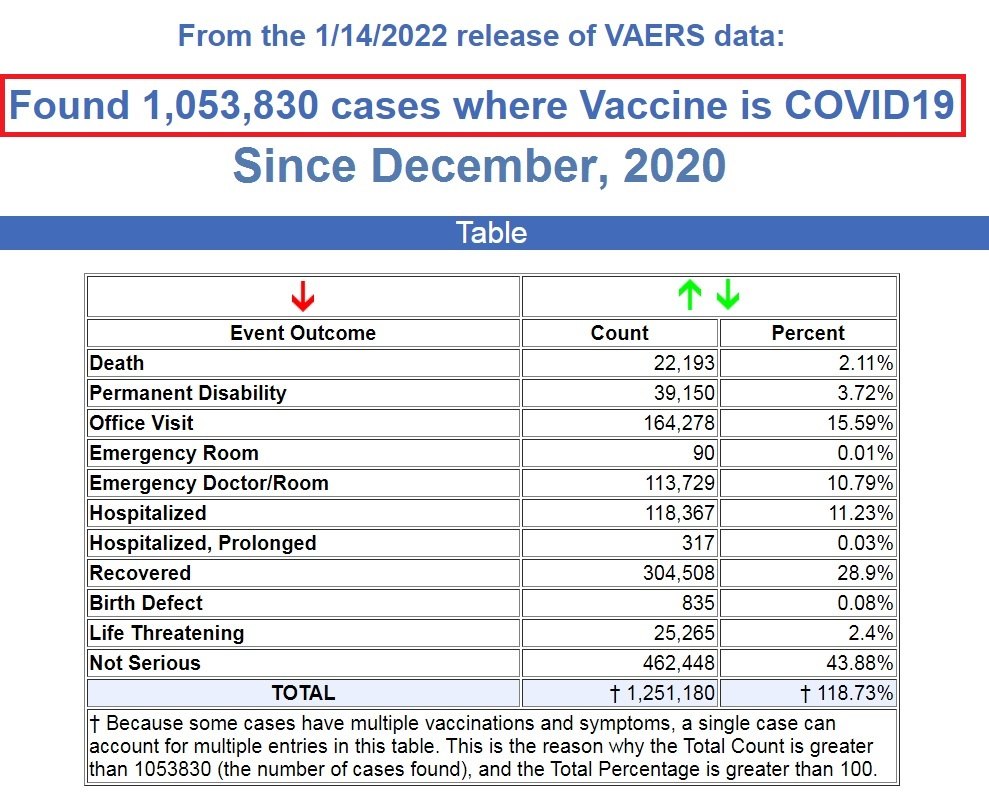 2021: COVID Deaths Increase, Flu Deaths Disappear, 400,000+ More Total Deaths than 2020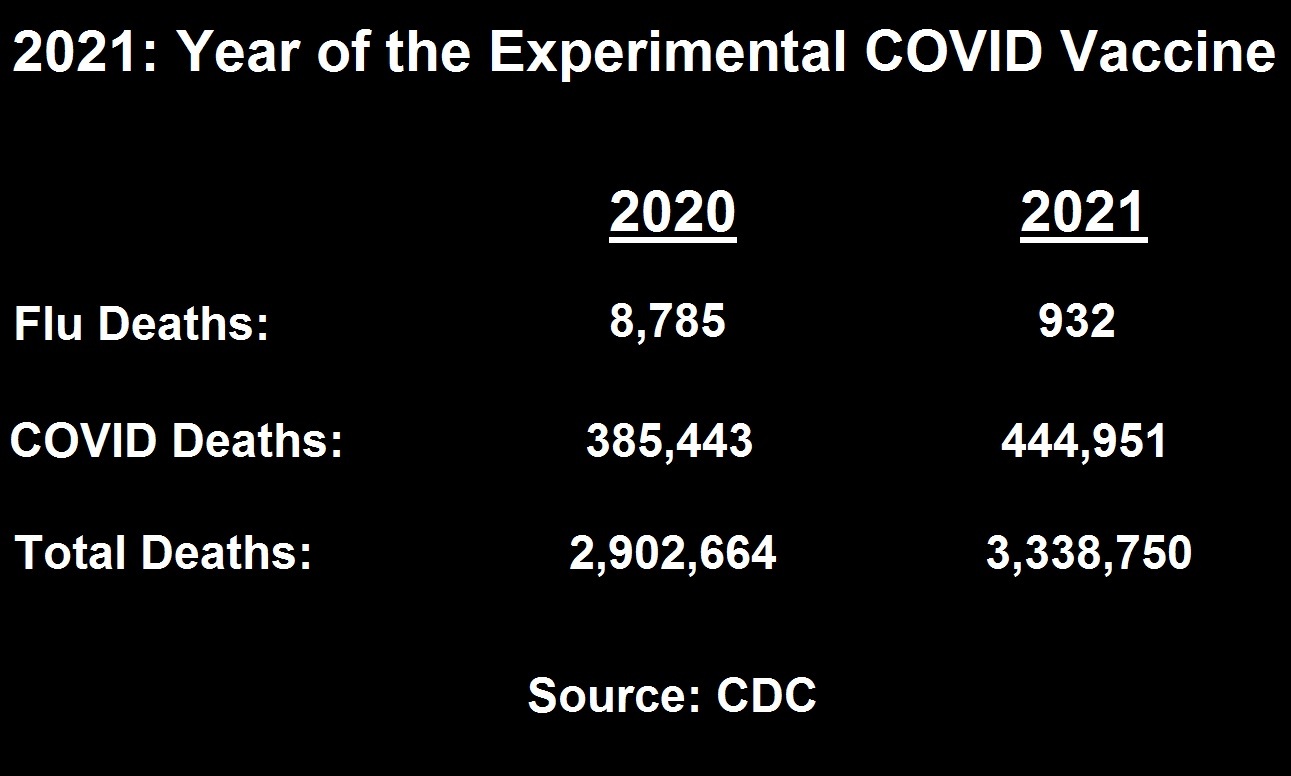 Actor Bob Saget "Dies Suddenly" 1 Month After Receiving COVID Booster Shot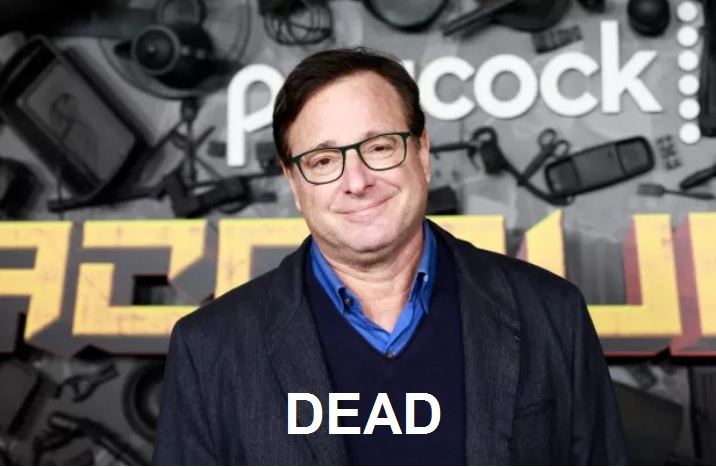 Crisis in America: Deaths Up 40% Among Those Aged 18-64 Based on Life Insurance Claims for 2021 After COVID-19 Vaccine Roll Outs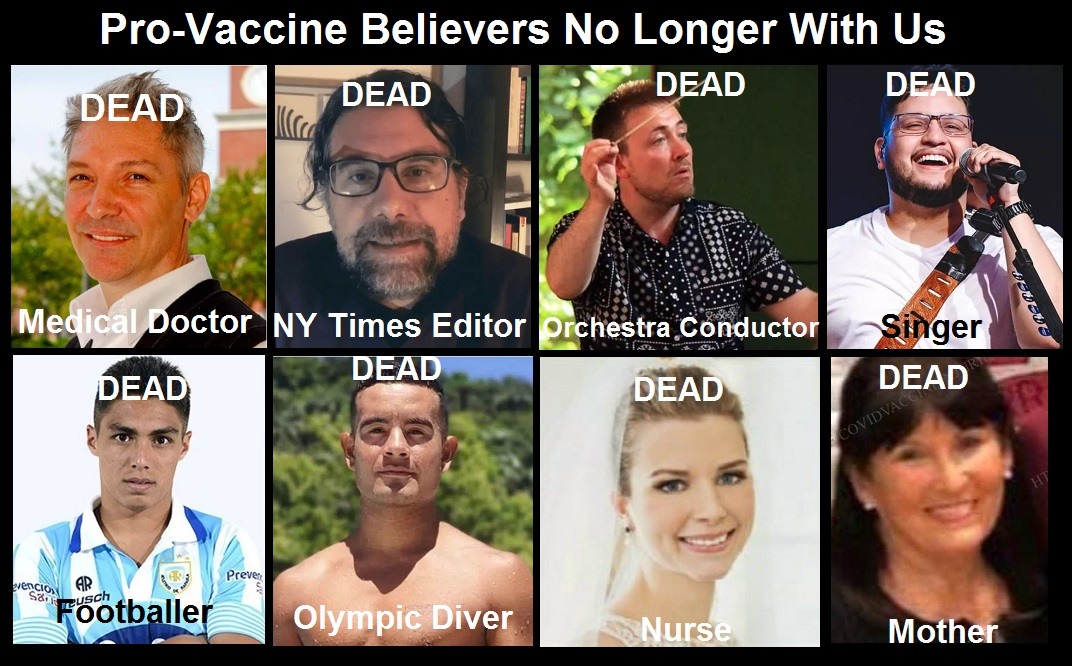 Year 2021 was America's Holocaust: Unprecedented Lives Destroyed by Experimental COVID-19 "Vaccines"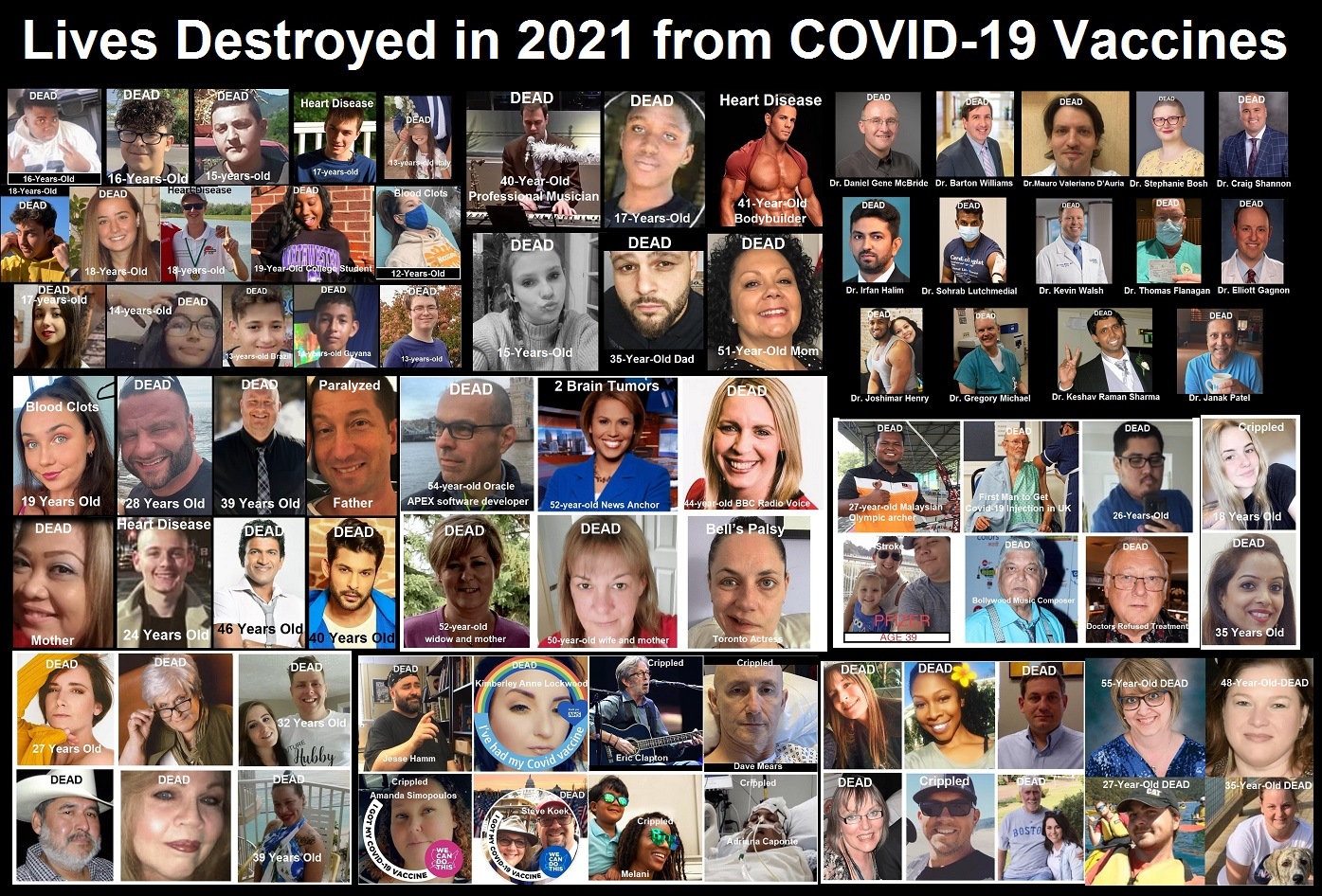 One Year Anniversary of President Trump Forcing the FDA to give Emergency Use Authorization to the Pfizer Shot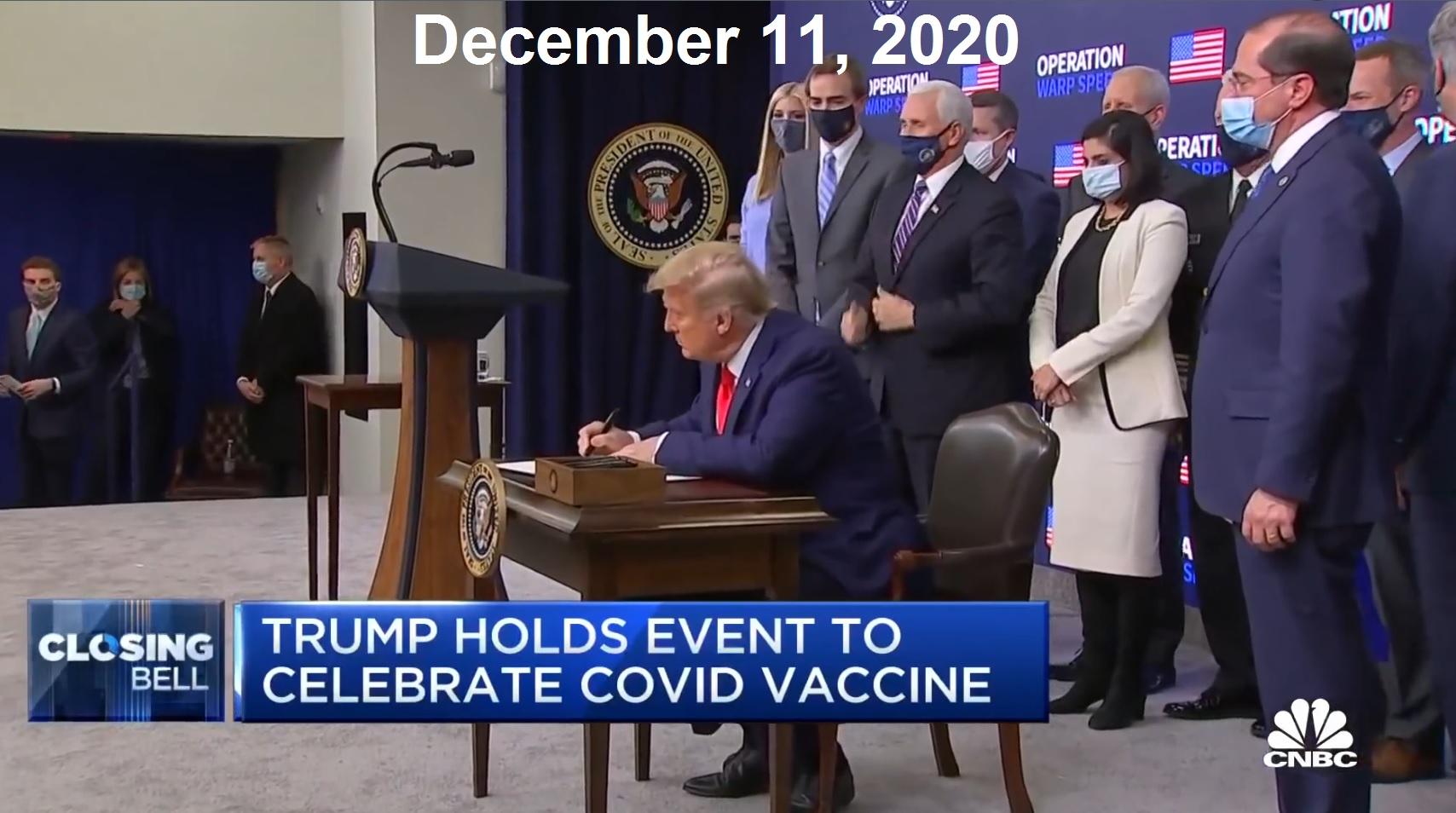 Registered Nurse Suffers Pericarditis from Pfizer Shot – Put in Hospital Section for Vaccine Injured as She was 7th Patient Admitted That Day for Heart Issues Following COVID Shots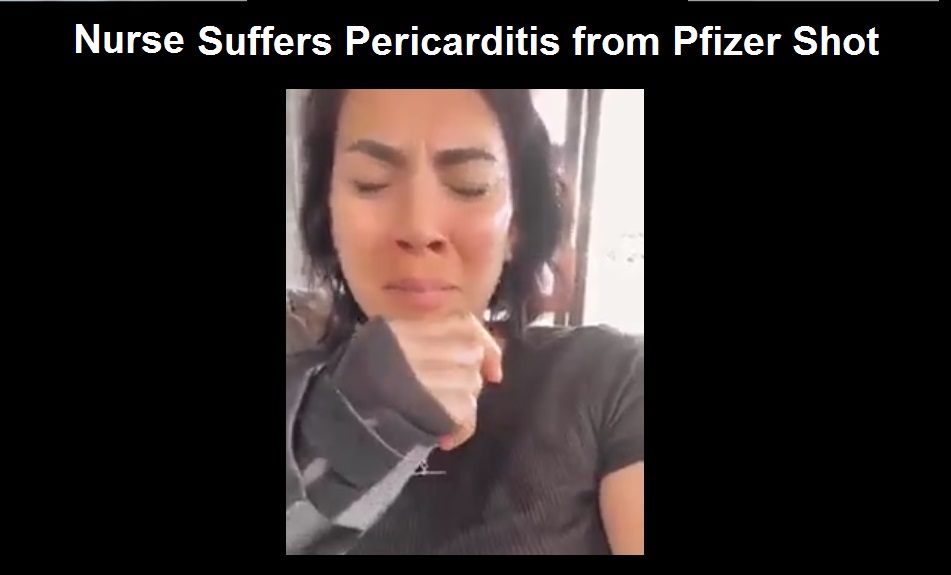 #RealNotRare New Website for COVID-19 Vaccine Injured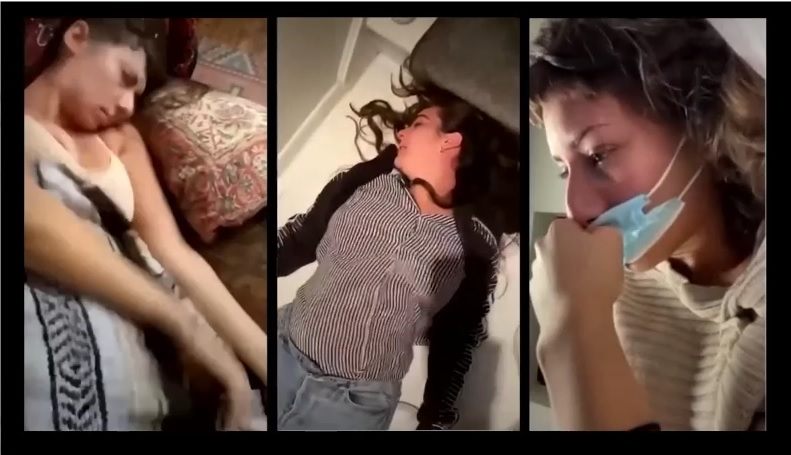 German Study Finds ZERO COVID-19 Deaths in Healthy Children but the Children are Now Dying from the Vaccine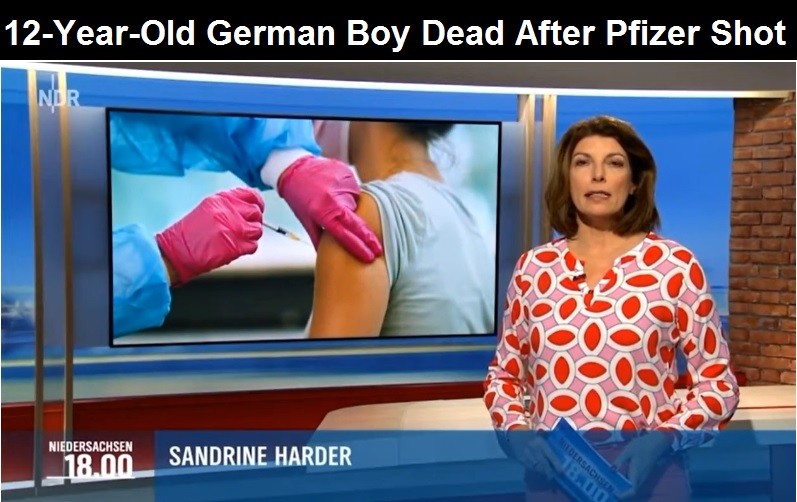 666 Cases of Heart Disease in 12 to 17-Year-Olds After COVID Shots – Less than 2 Cases Per Year Following All Vaccines for Past 30+ Years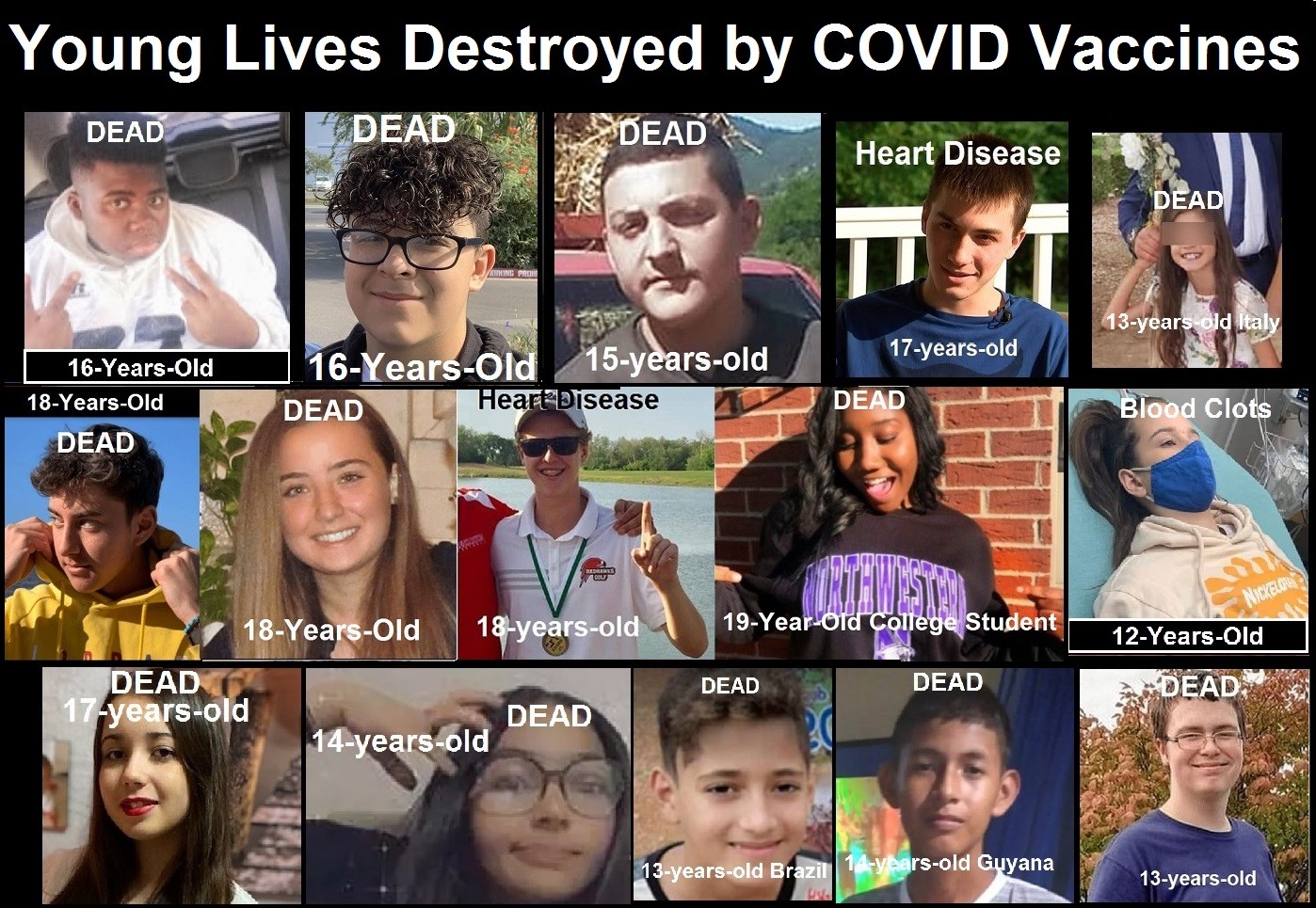 7-Year-Old Girl Has Stroke and Brain Hemorrhage 7 Days After Pfizer COVID-19 Shot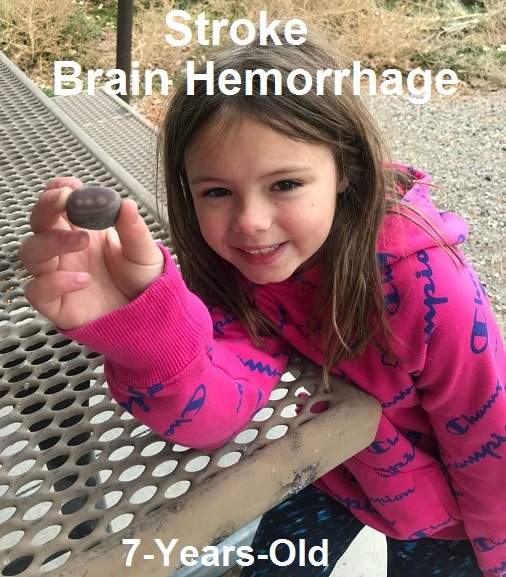 Vaccine Cult Exposed by Government's Own Data: More than 50% of ALL Vaccine Adverse Reactions Reported for Past 30+ Years Have Occurred in Past 11 Months Following COVID-19 Shots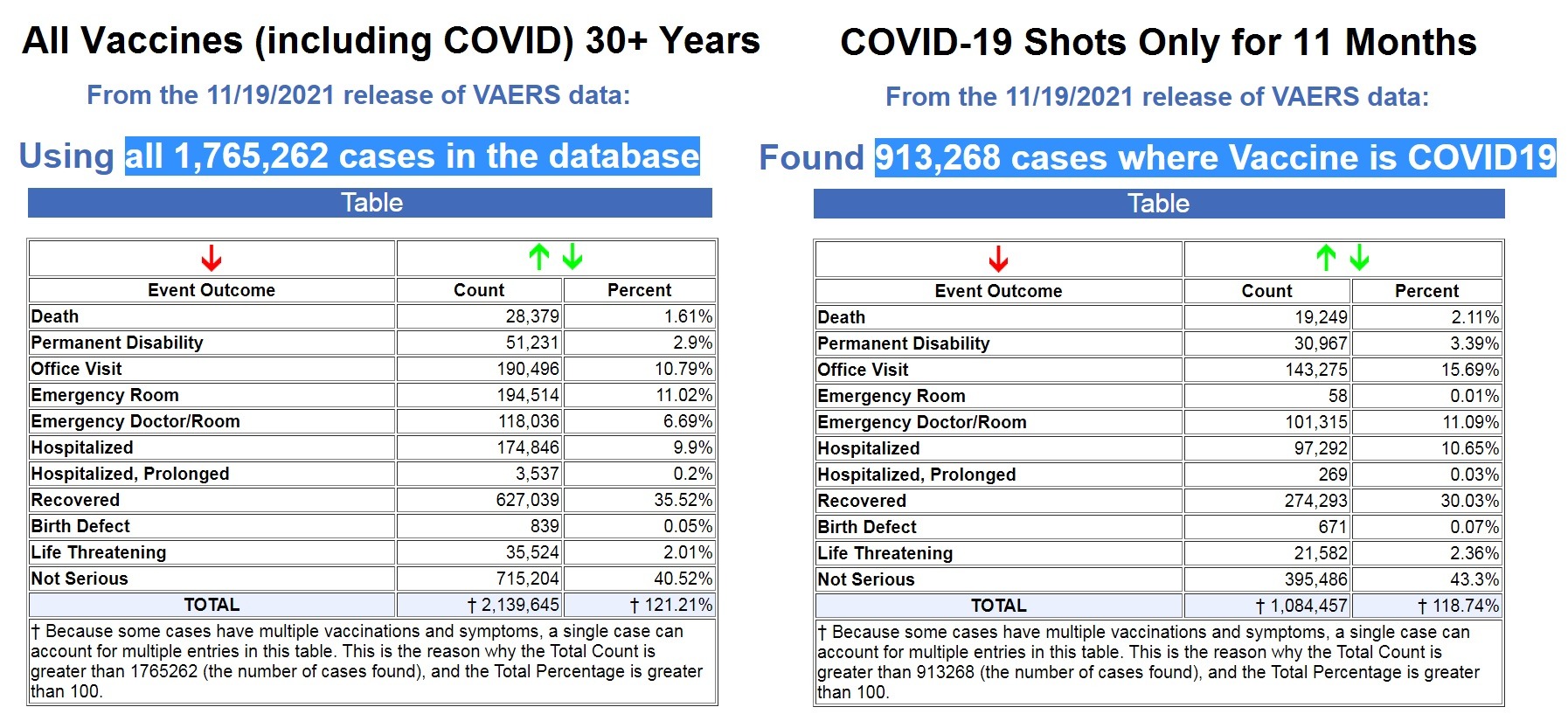 A List Of People Who Had Their Leg Amputated Shortly After Receiving a COVID-19 Shot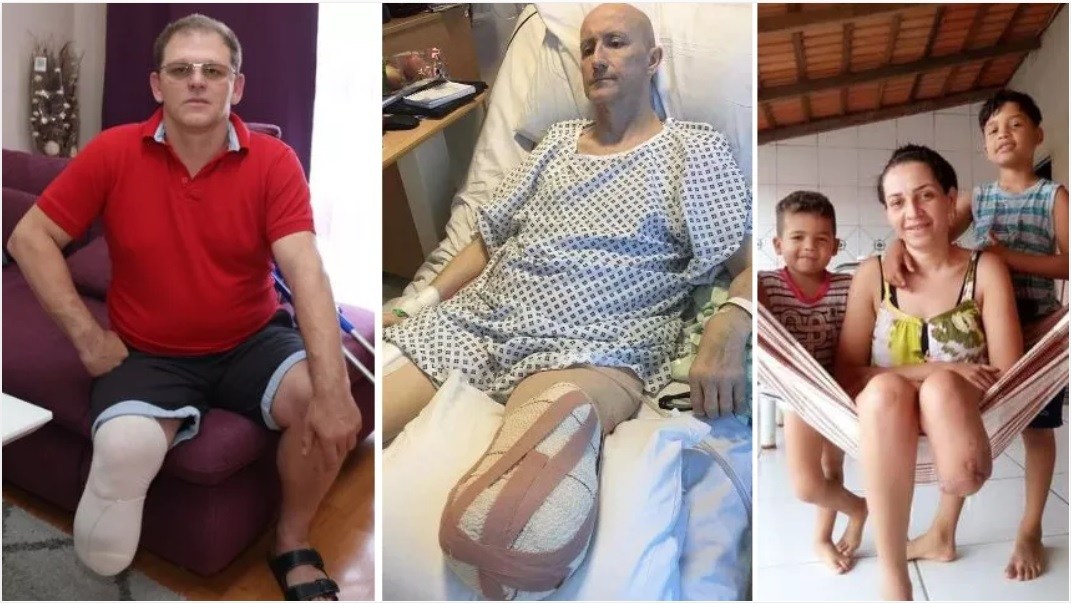 Fully Vaccinated Pro-Vaccine Canadian Senator Dead at the Age of 56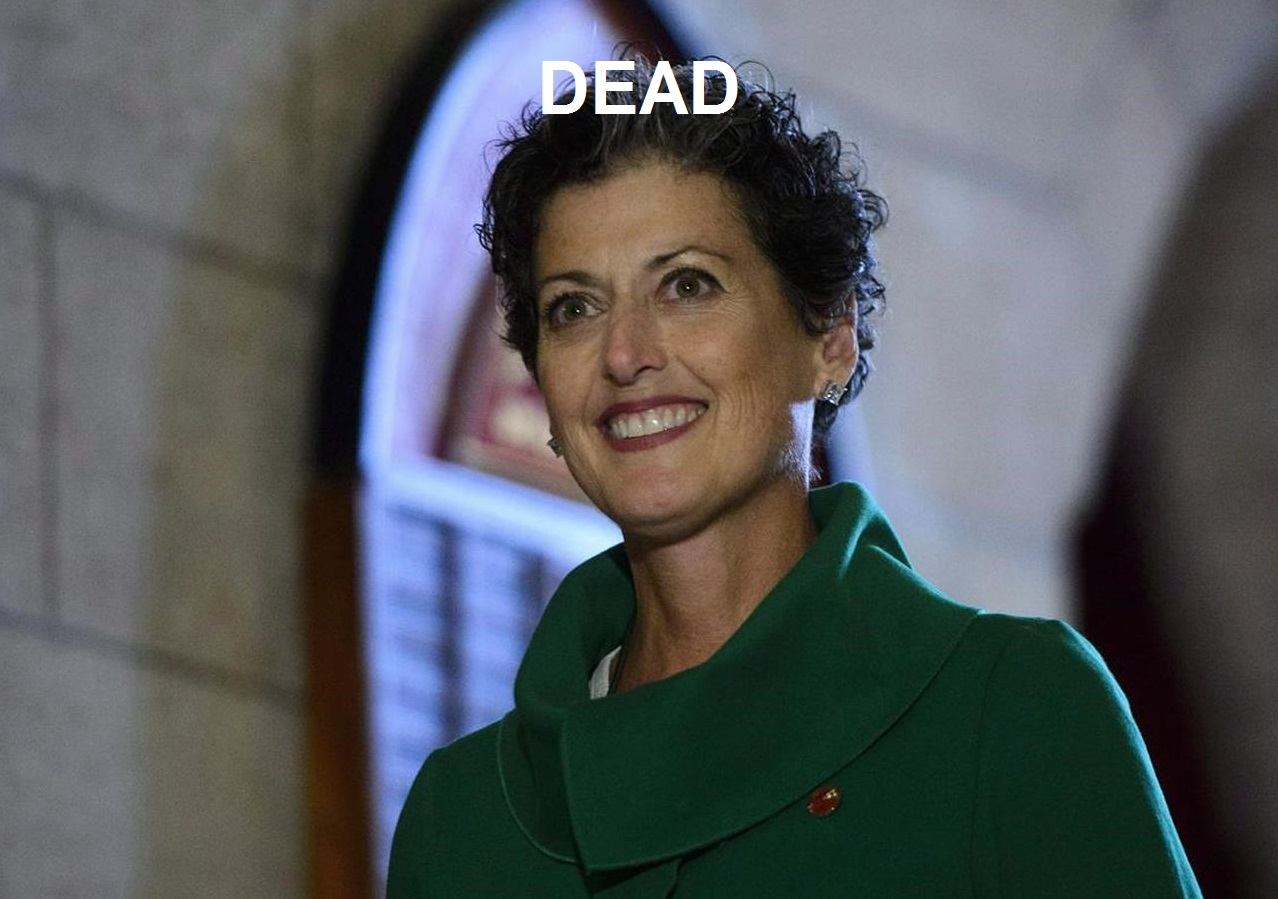 Bill Gates Charged with Murder for COVID-19 Vaccine Death in India's High Court – Death Penalty Sought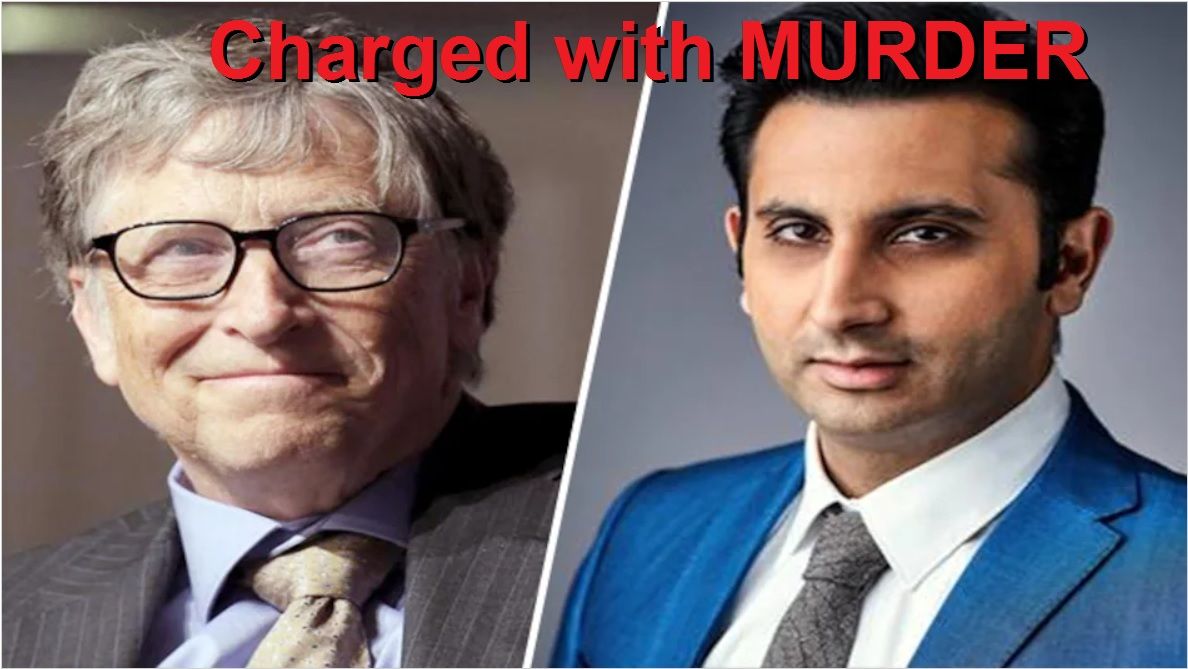 Pfizer's War on Children Invades Canada and Israel as COVID Shots Begin to be Injected Into 5 to 11 Year Olds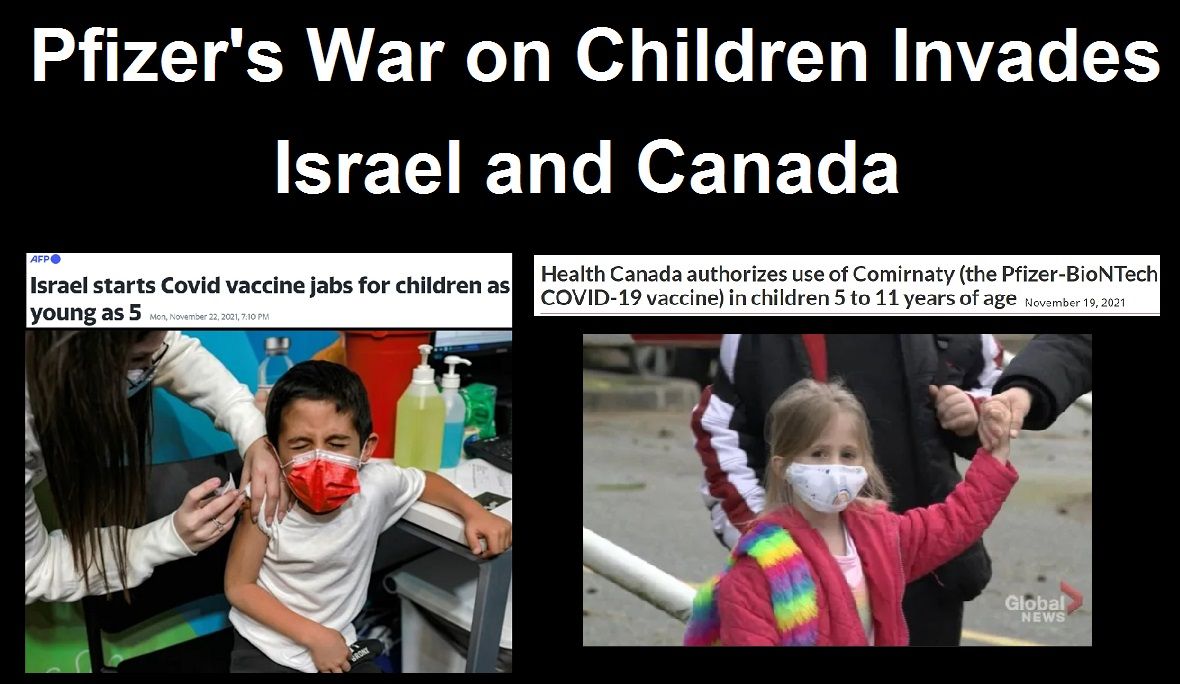 Families of South Korea's COVID Vaccine Victims Mourn Loved Ones During Mass Memorial Service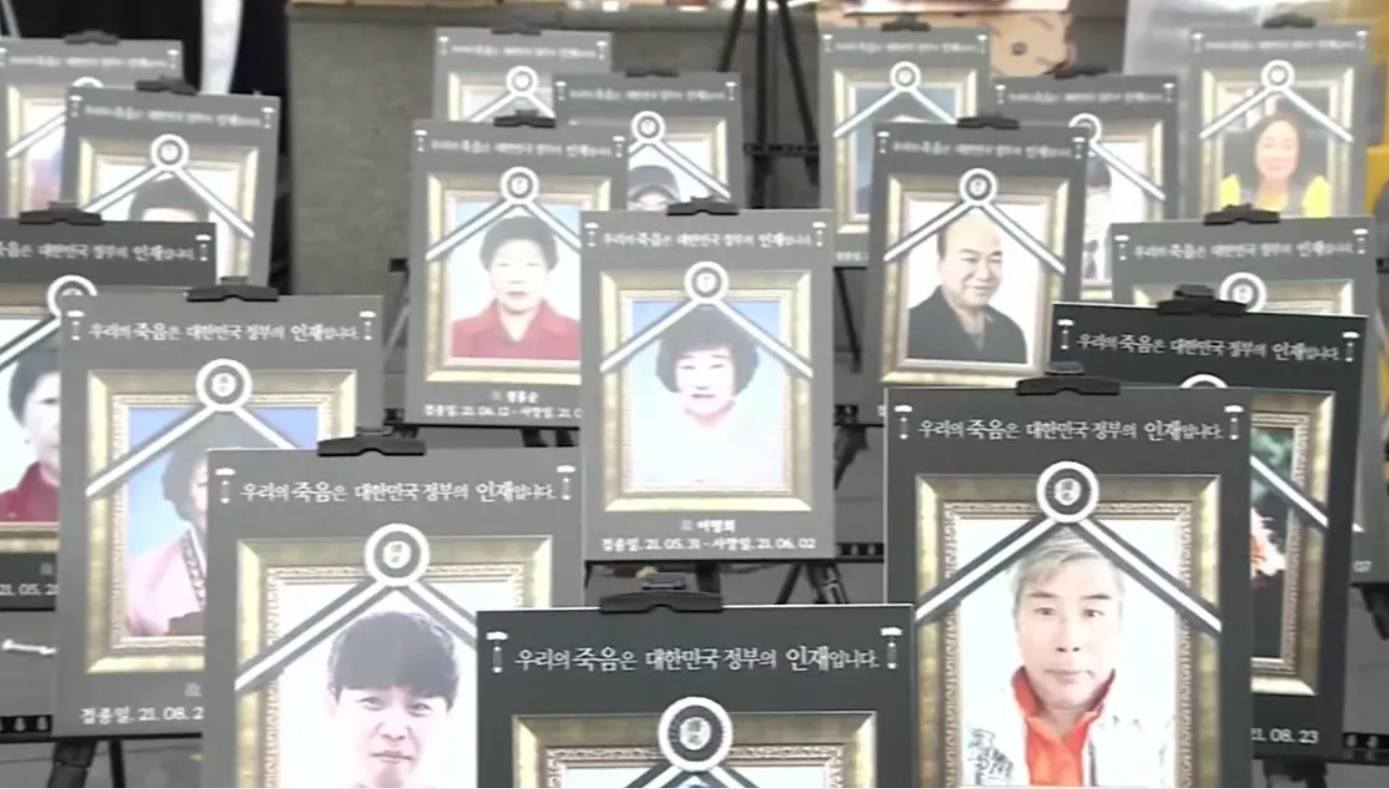 Vaccinated Doctors are Dying and Unvaccinated Doctors are Quitting or Being Fired: Who will Run the Hospitals?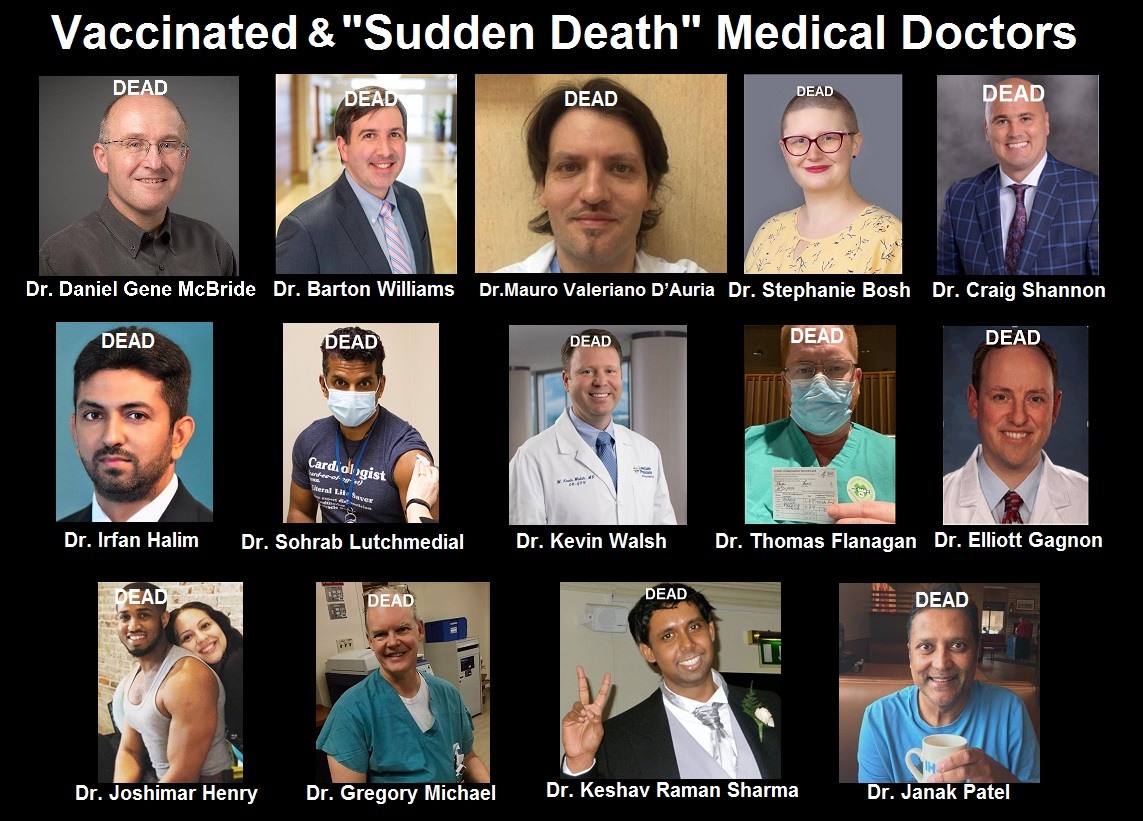 The Genocide of American Seniors Continues: 8 Dead in Fully-Vaccinated Connecticut Nursing Home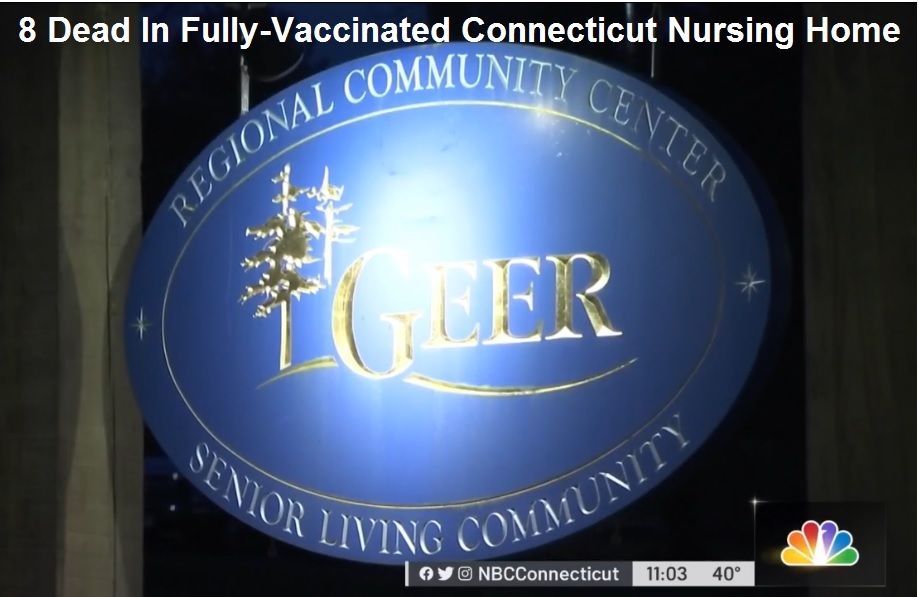 Parents in NY Take to the Streets to Warn Ignorant Parents Injecting Their Children with Pfizer Shots as Injuries Among 5 to 11 Year Olds Now Being Reported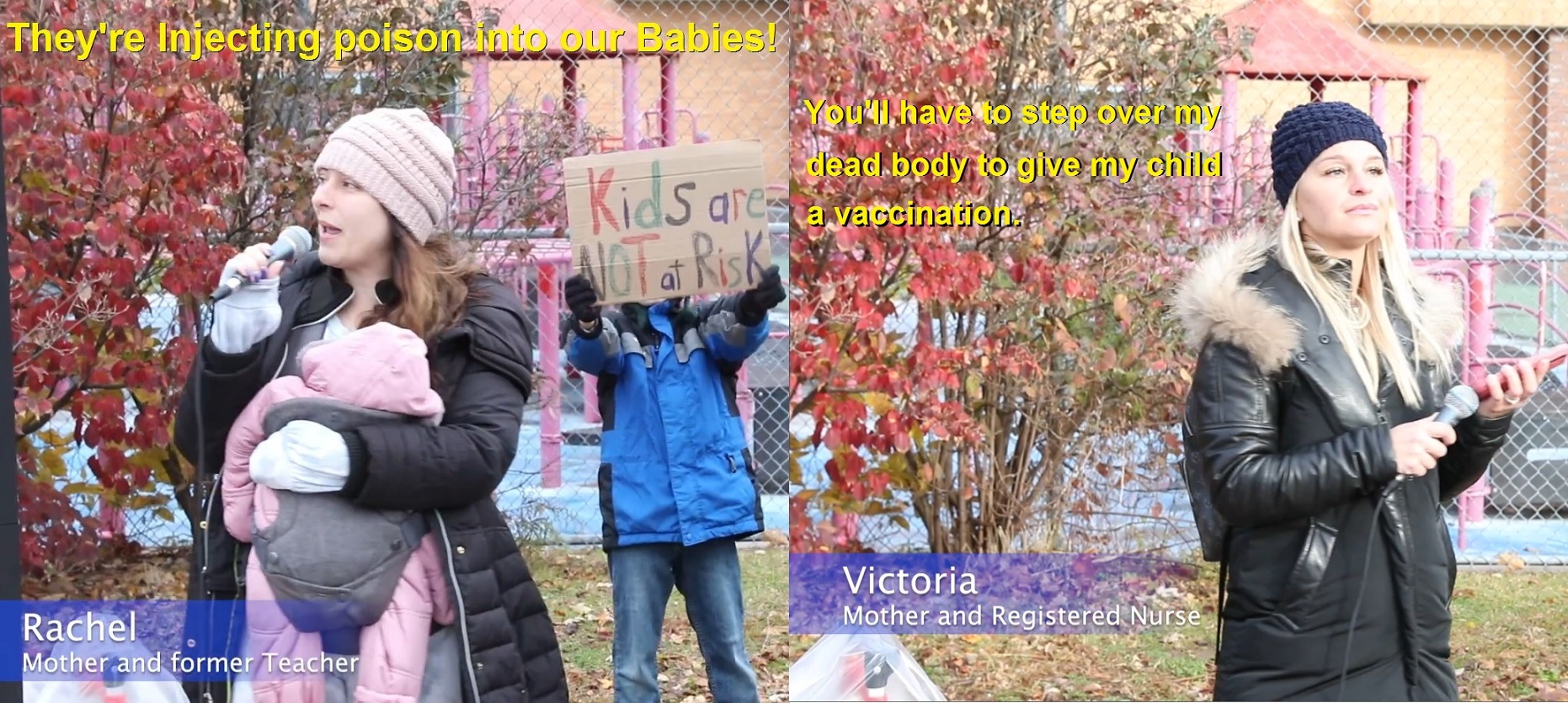 Parents Sacrifice Hundreds of Thousands of Children Ages 5 to 11 to the COVID-19 Vaccine Gods This Weekend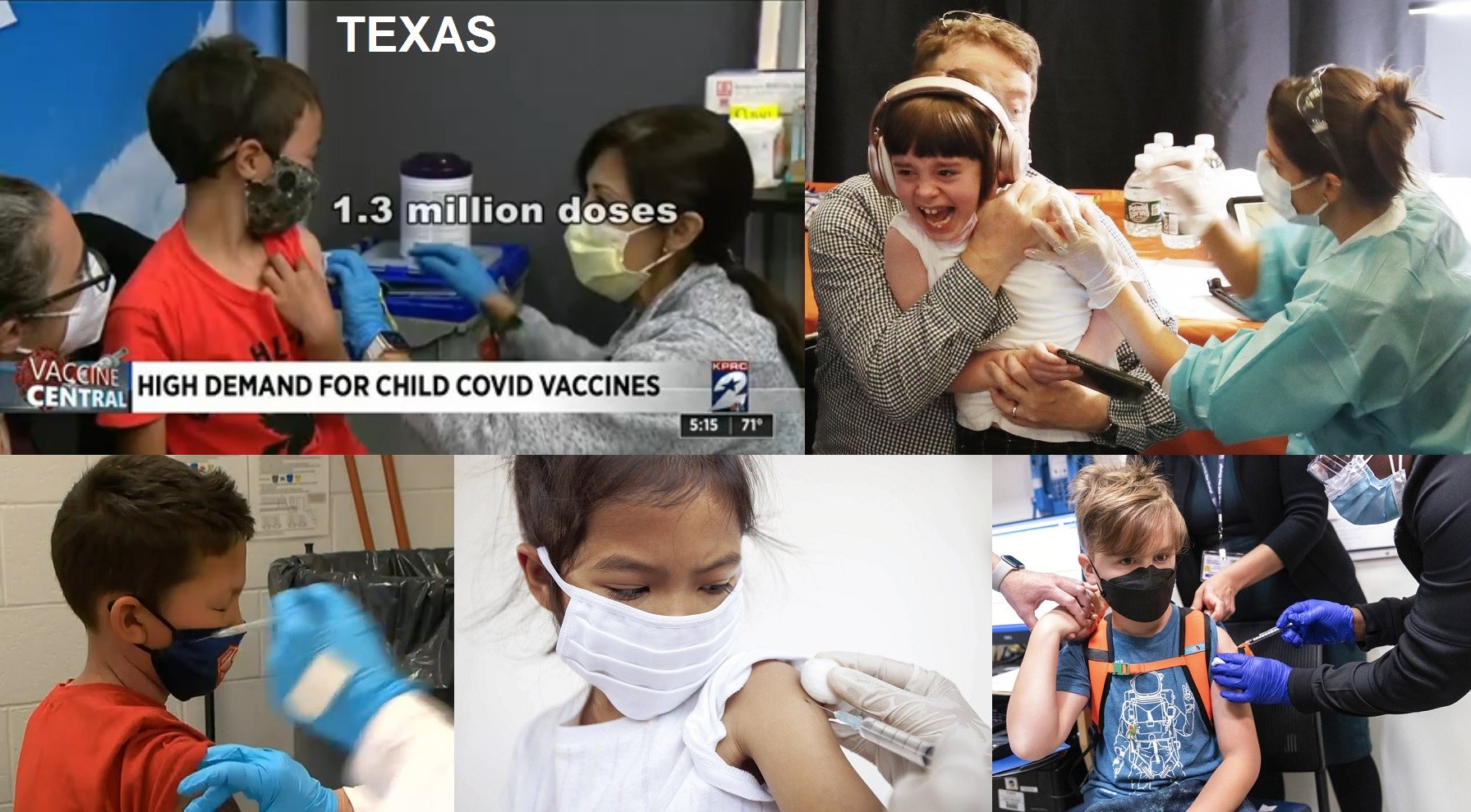 Cardiologist Medical Doctor who Wanted to Punch Anti-Vaxxers in the Face DEAD After COVID Booster Shot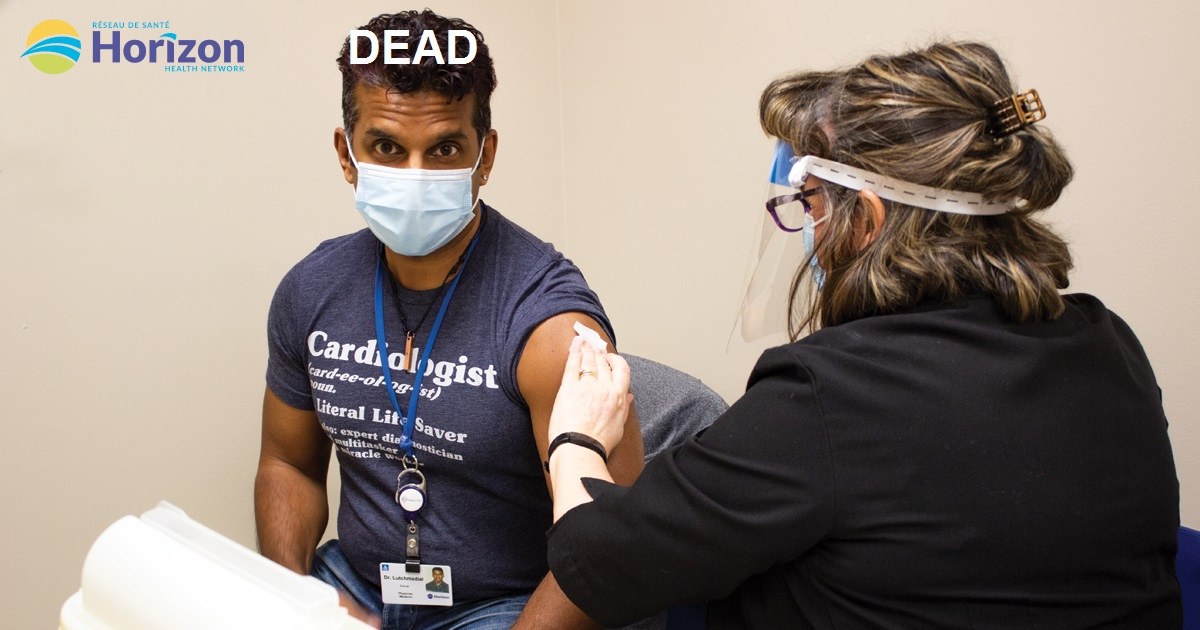 Texas Church Injects Young Children with COVID Shot in Halloween Celebration – Christian Churches Now Working with the CDC to Abuse and Murder Children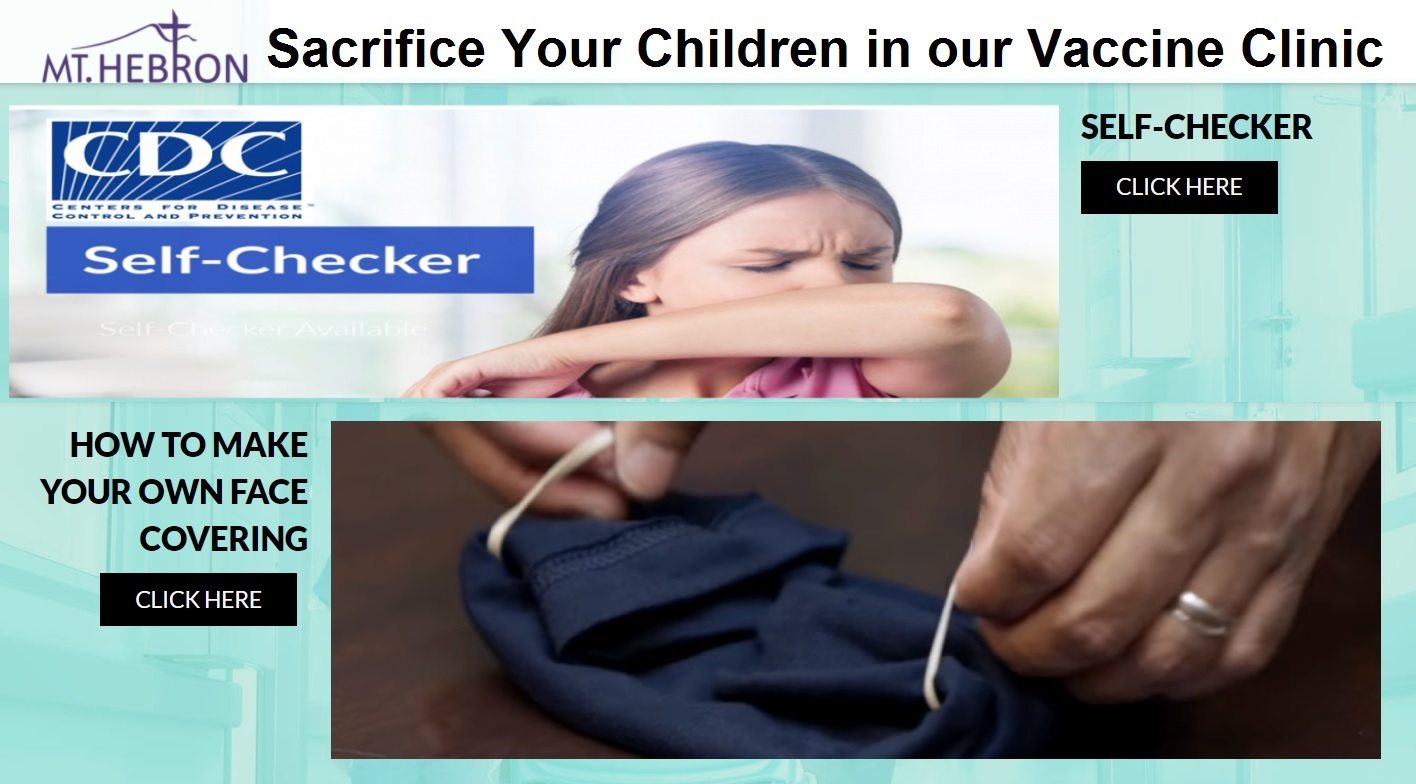 Grieving Mother Who Threatened Health Impact News for Publishing Daughter's Death following COVID-19 Shot Now Goes Public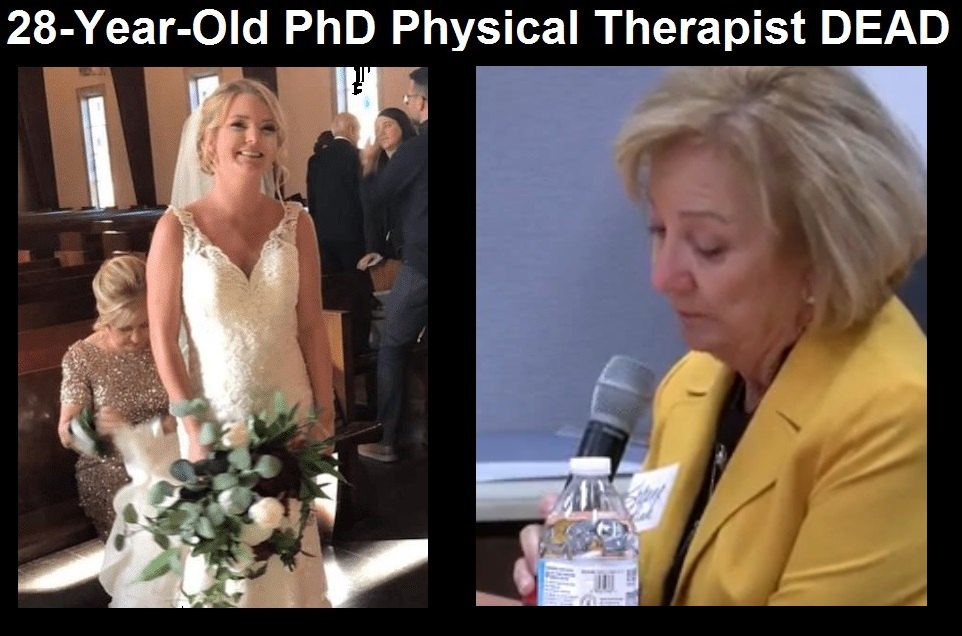 Do You Have Blood on Your Hands? Tens of Thousands of Children Age 5 to 11 Injected with Gene Therapy Shots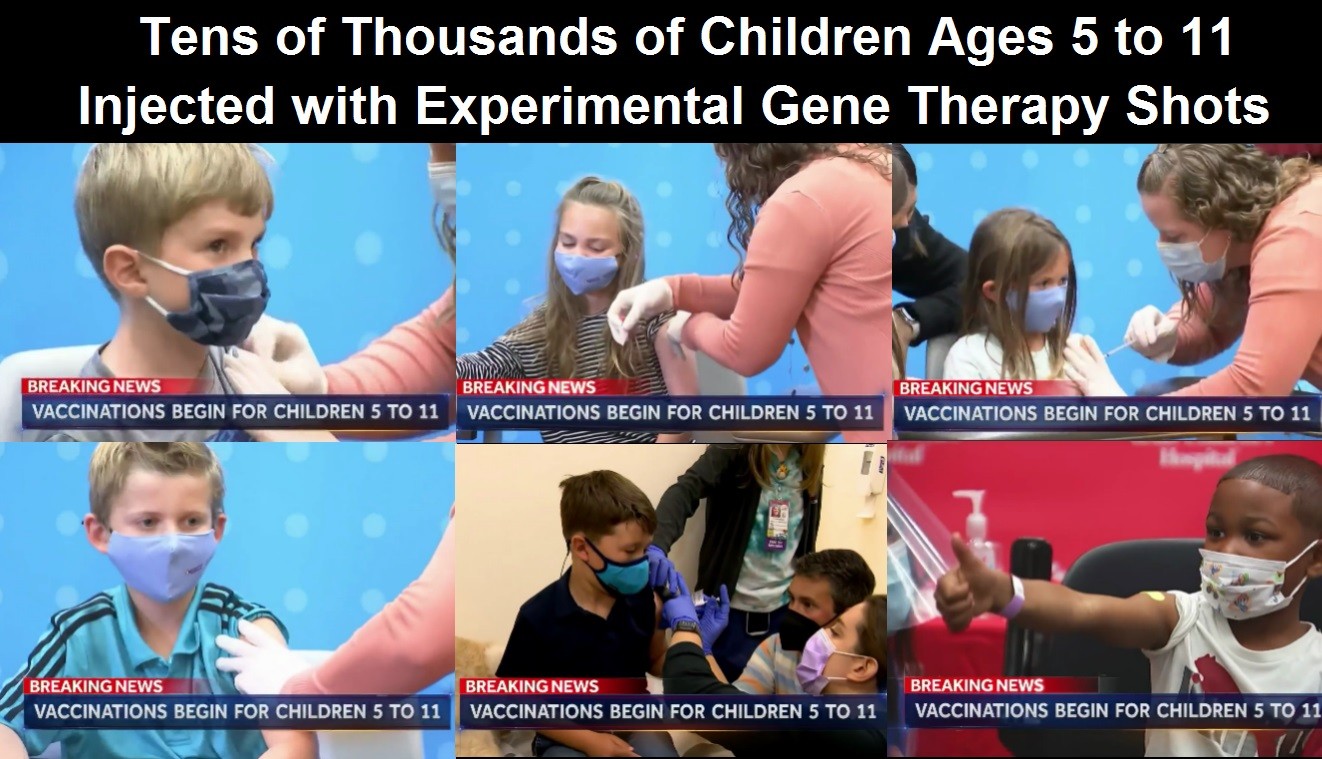 41 Year Old Florida Man Who Cursed Anti-Vaxxers Found Dead in His Home by Neighbors After Second COVID-19 Pfizer Shot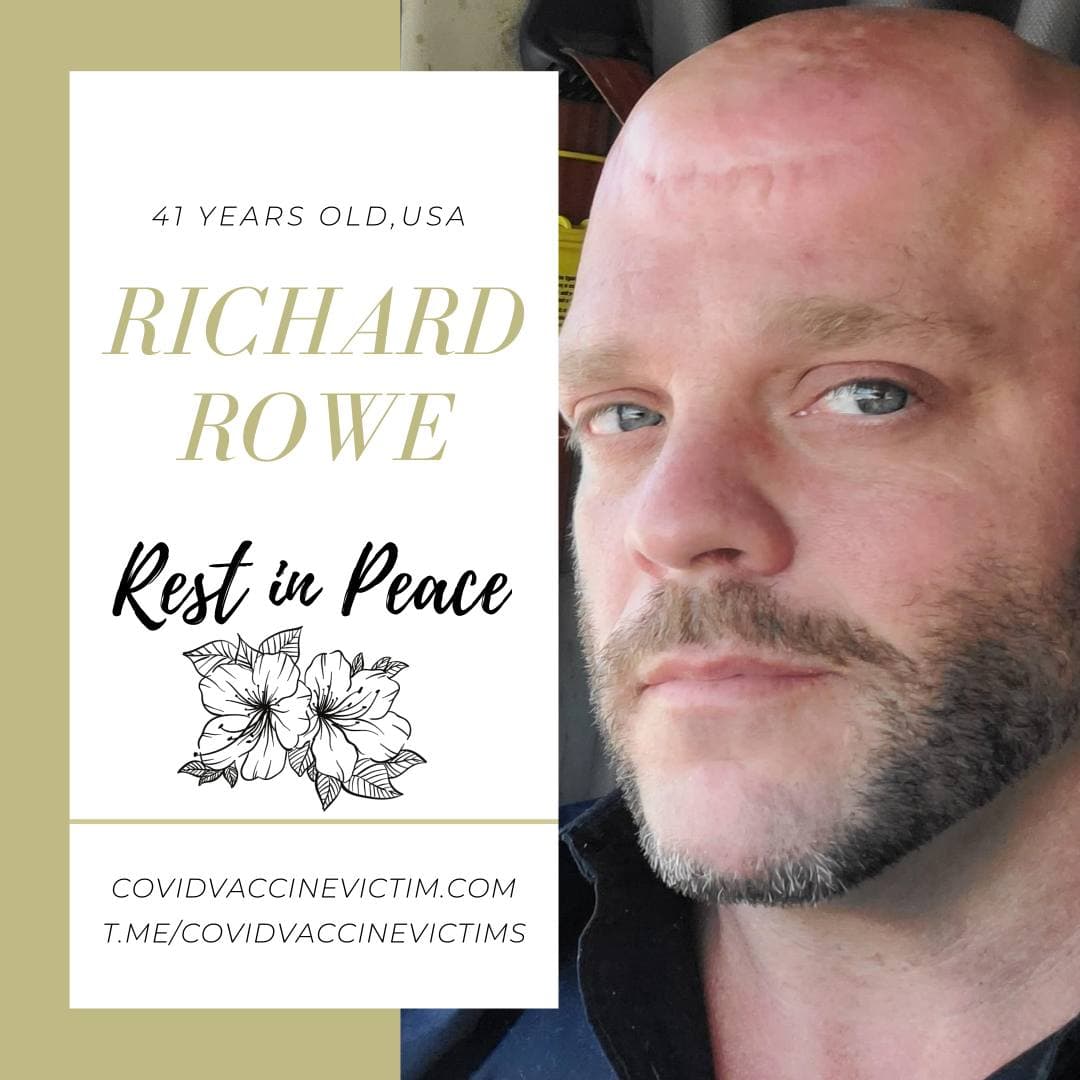 12-Year-Old In Germany Dies 2 Days After Pfizer COVID-19 Vaccine – 12-Year-Old in Thailand In ICU After Heart Problems Caused By The Pfizer Shot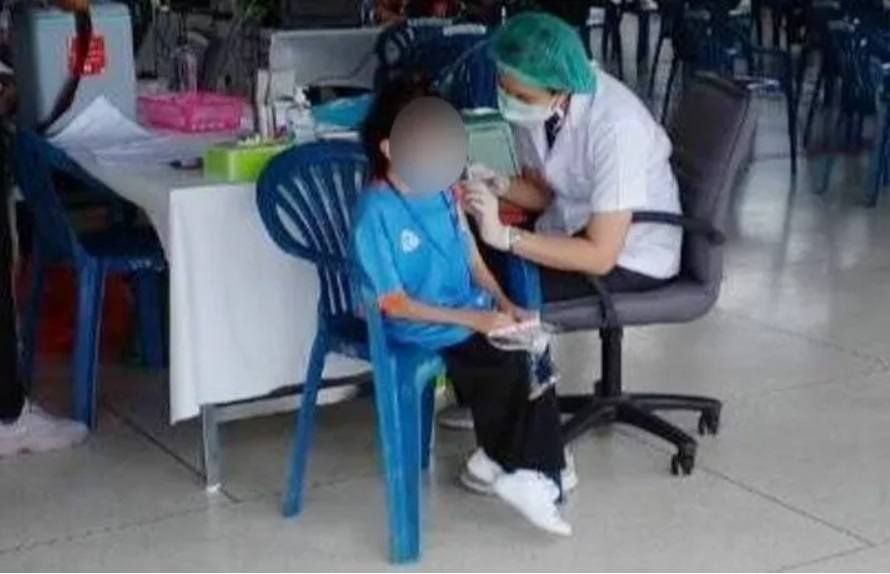 Whistleblower Reveals Fraud in Pfizer COVID Vaccine Trials as 5 to 11-Year-Olds Begin to be Injected – Vaccine Deaths and Injuries to Follow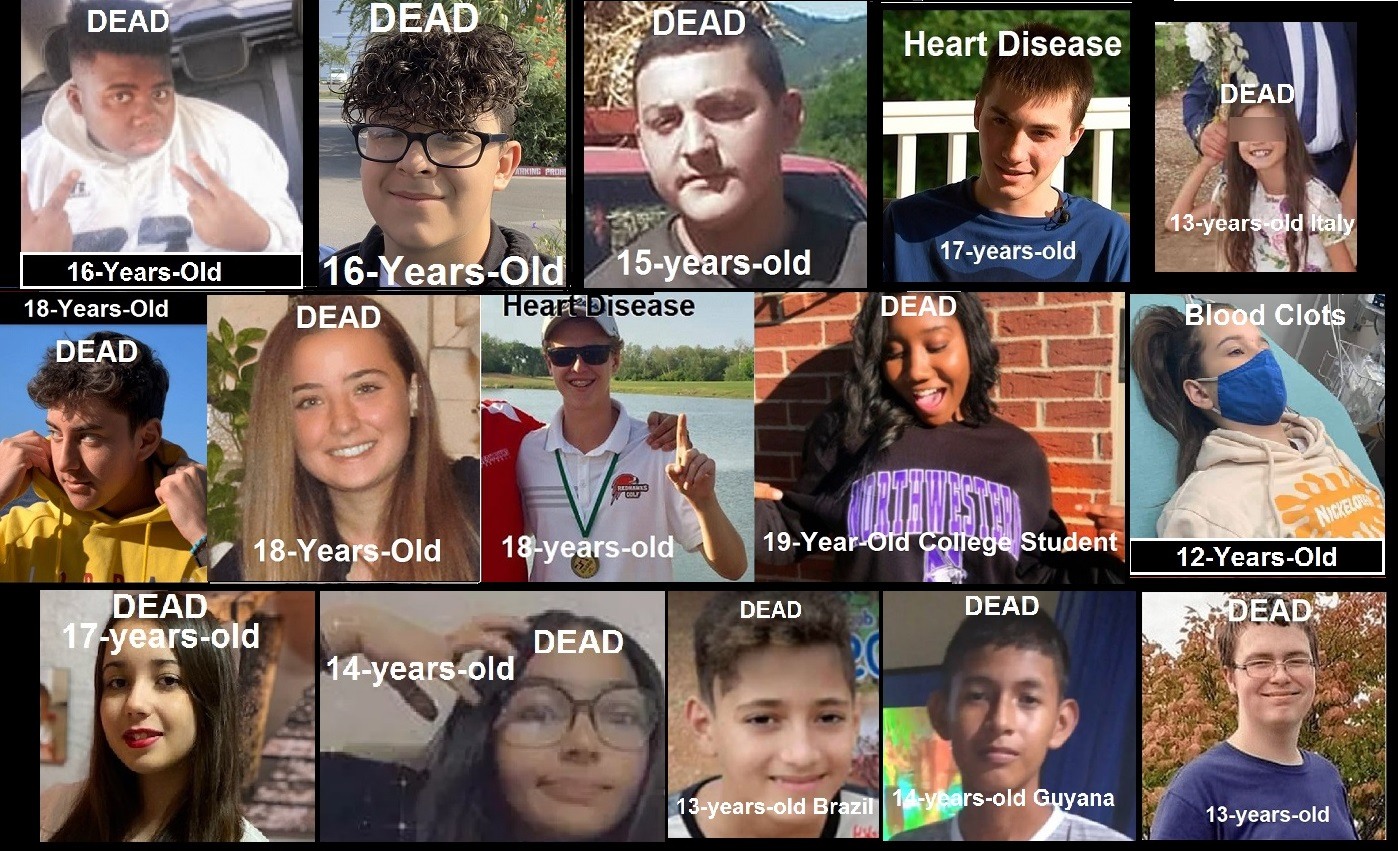 Doctors and COVID-19 Vaccine Injured Testify in Washington D.C. to Crimes Against Humanity – CDC, FDA, NIH, Fauci are No Shows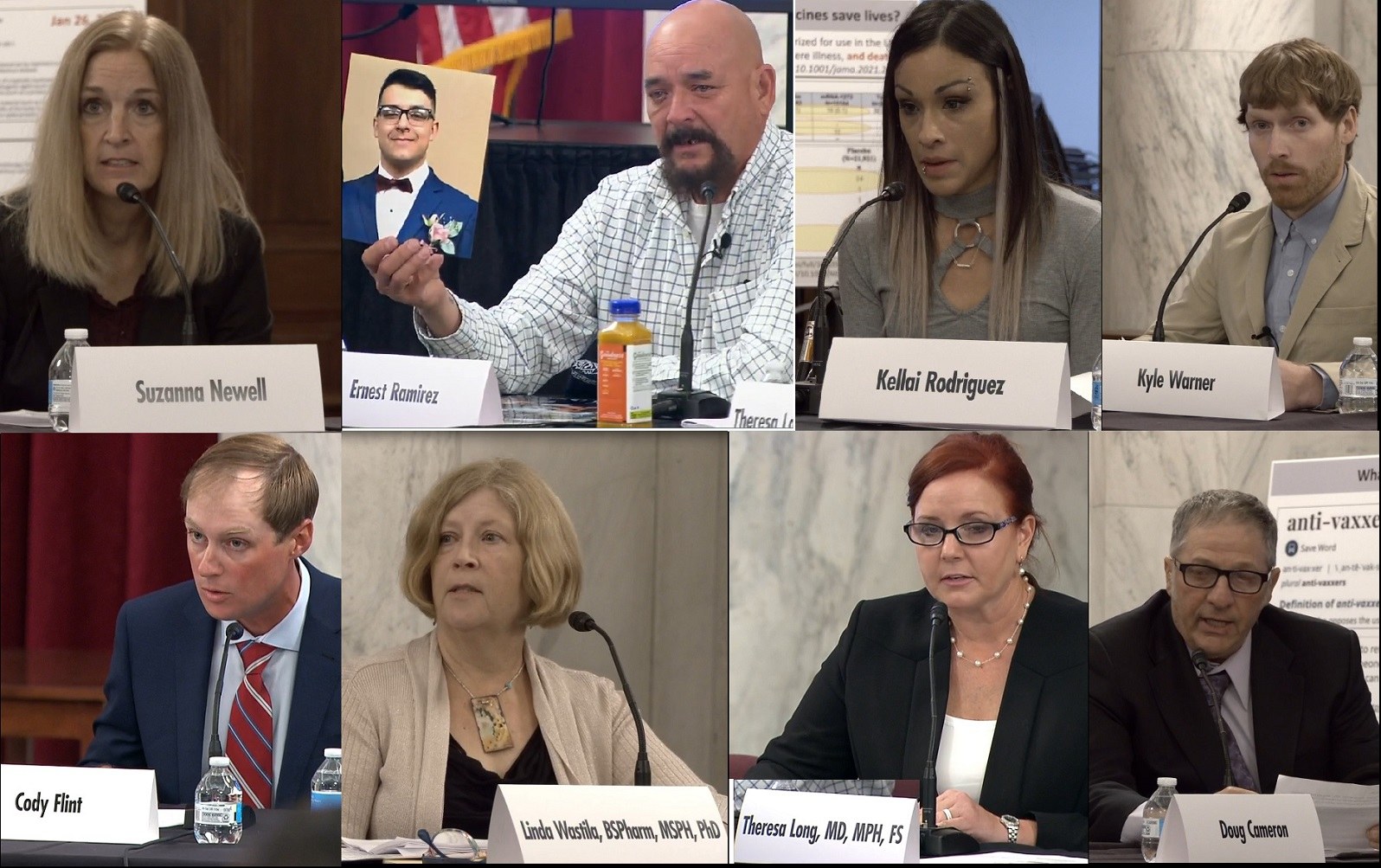 UK Stats Show 82% of COVID-19 Deaths and 66% of Hospitalizations were Among Fully Vaccinated for Past Month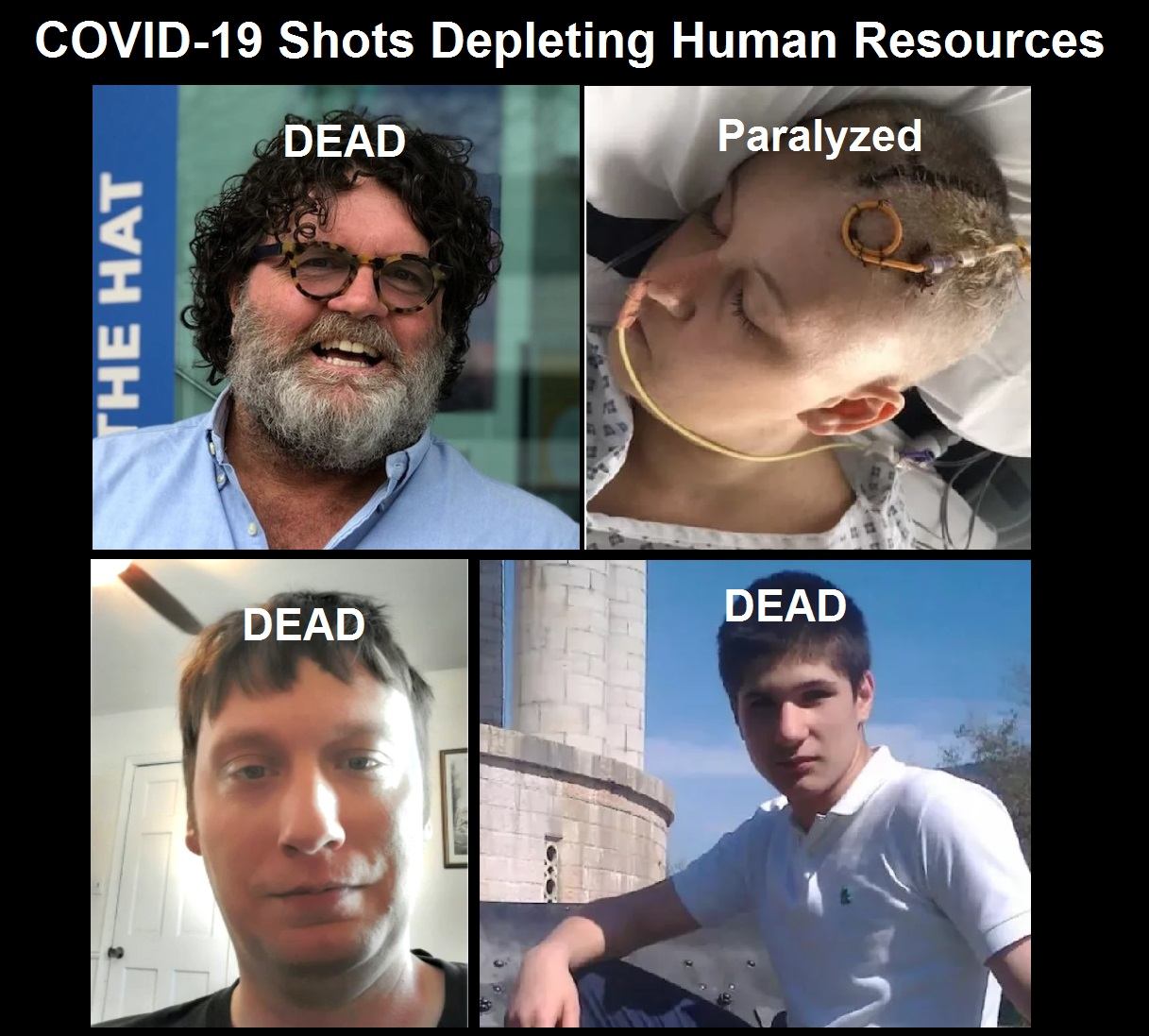 Fully Vaccinated are Suffering Far Higher Rates of Infection than the Unvaccinated, and It is Getting Worse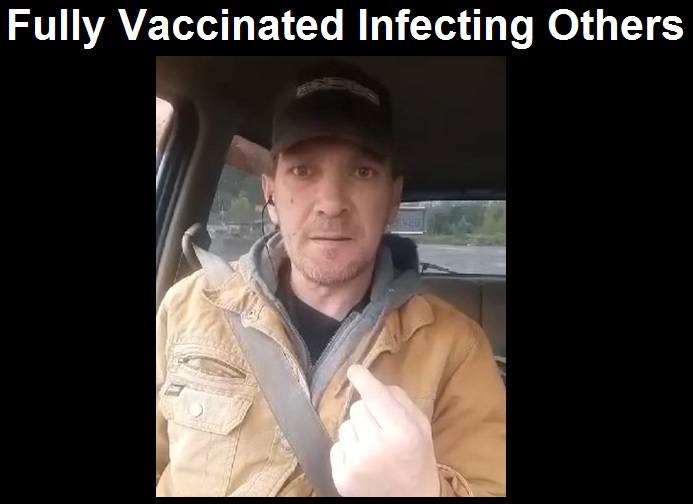 White House To "Quickly" Vaccinate 28 Million Children Age 5-11 as Deaths and Injuries Continue to Increase among 12 to 19-Year-Olds Who Received a COVID-19 Shot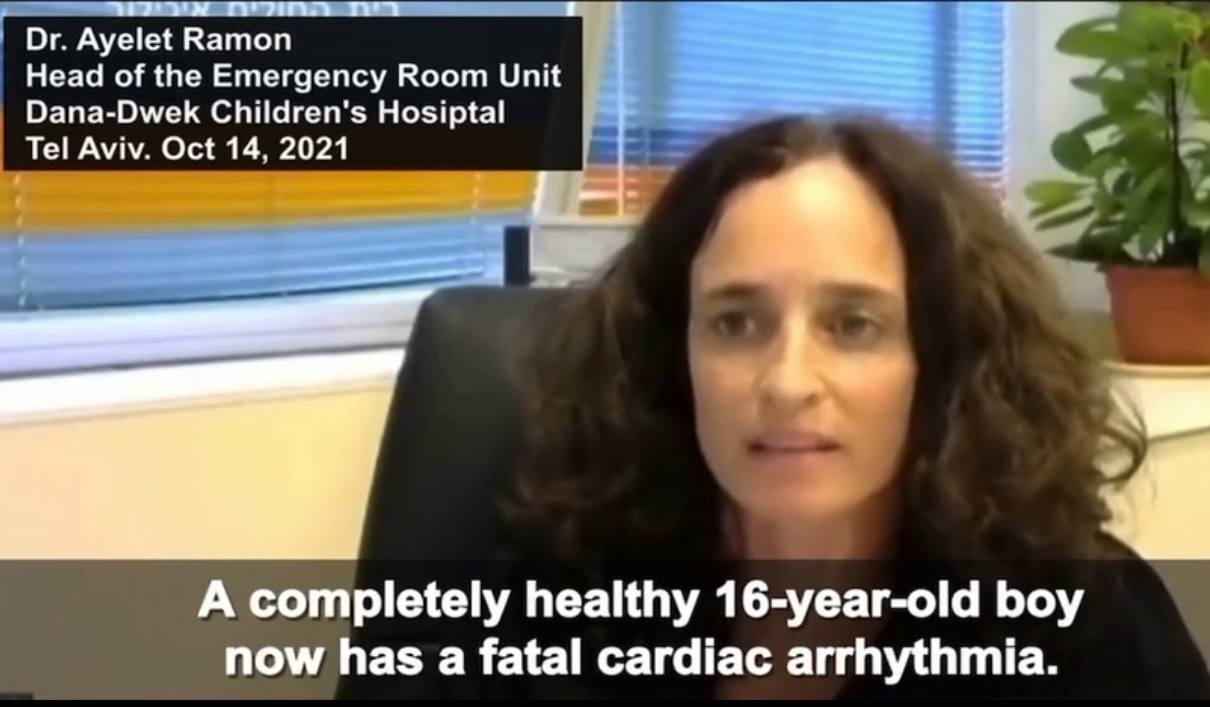 Evidence Clearly Shows Deaths are Increasing Worldwide After COVID-19 Shots – Major Labor Shortages Loom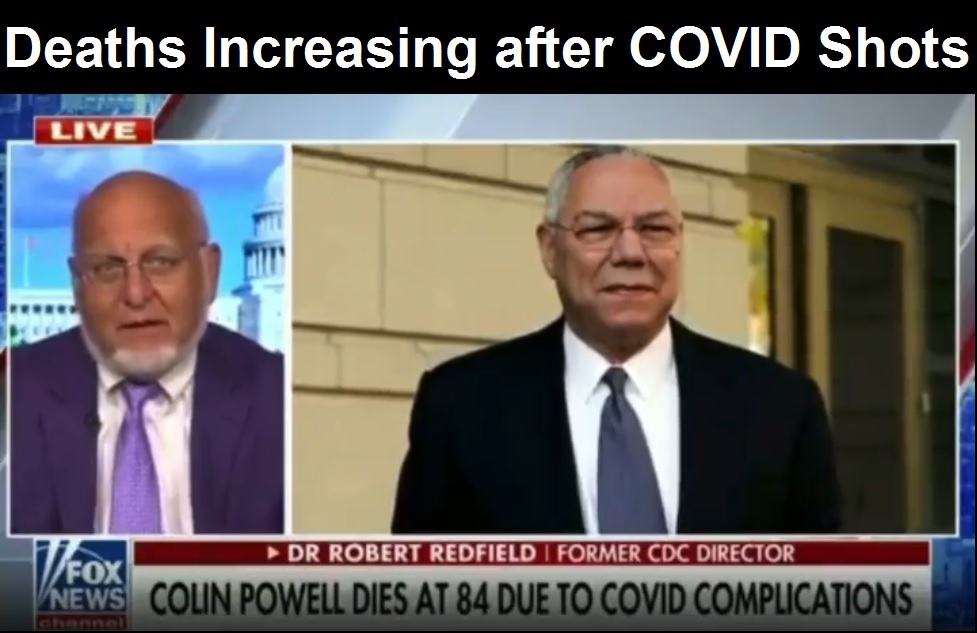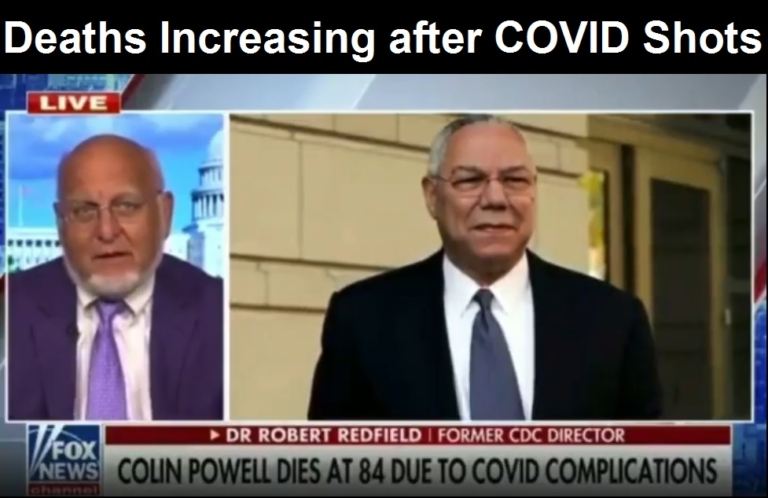 As Deaths and Injuries to Teens Increase After COVID-19 Shots Pfizer Asks FDA for Emergency Authorization to Inject 5 to 11-Year-Olds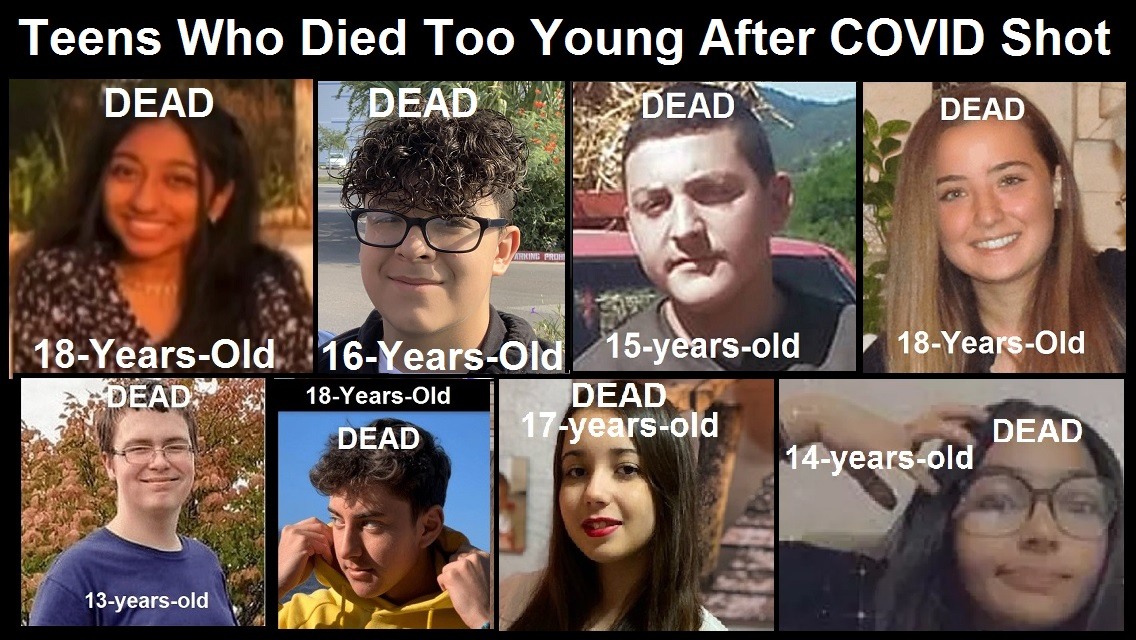 Post COVID-19 Injections: The Dead Don't Speak, but Those with Crippling Injuries Issue Warnings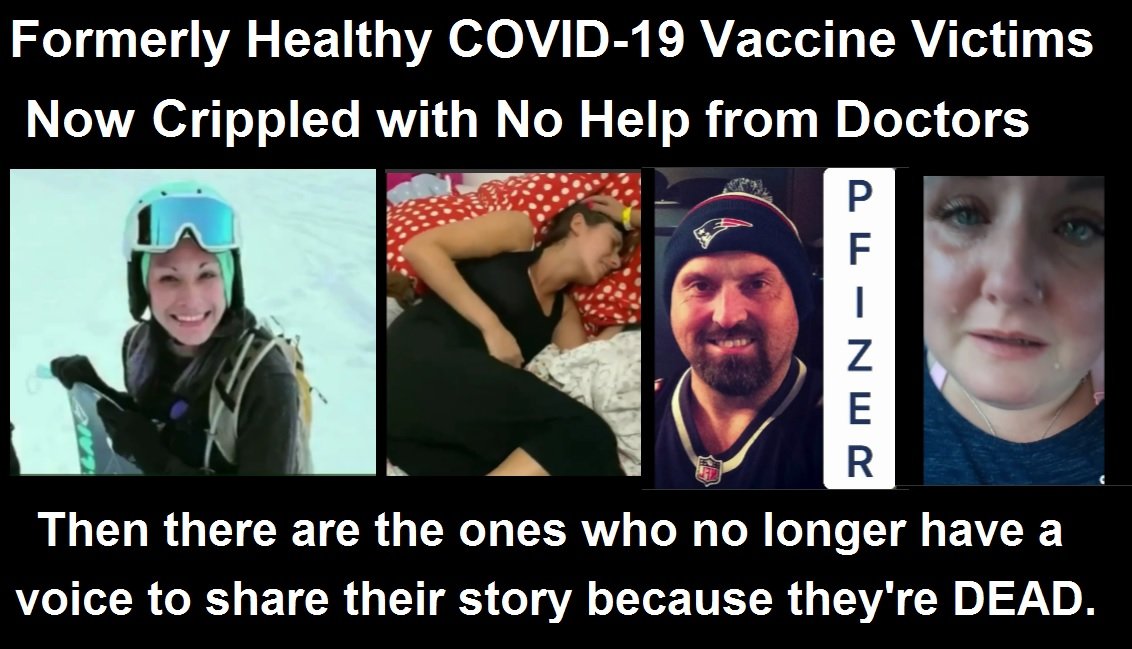 Denver Policeman Crippled After Mandatory Pfizer Shot – Are Law Enforcement the Key to Resisting Medical Tyranny?
1,969 Fetal Deaths Recorded Following COVID-19 Shots but Criminal CDC Recommends Pregnant Women Get the Shot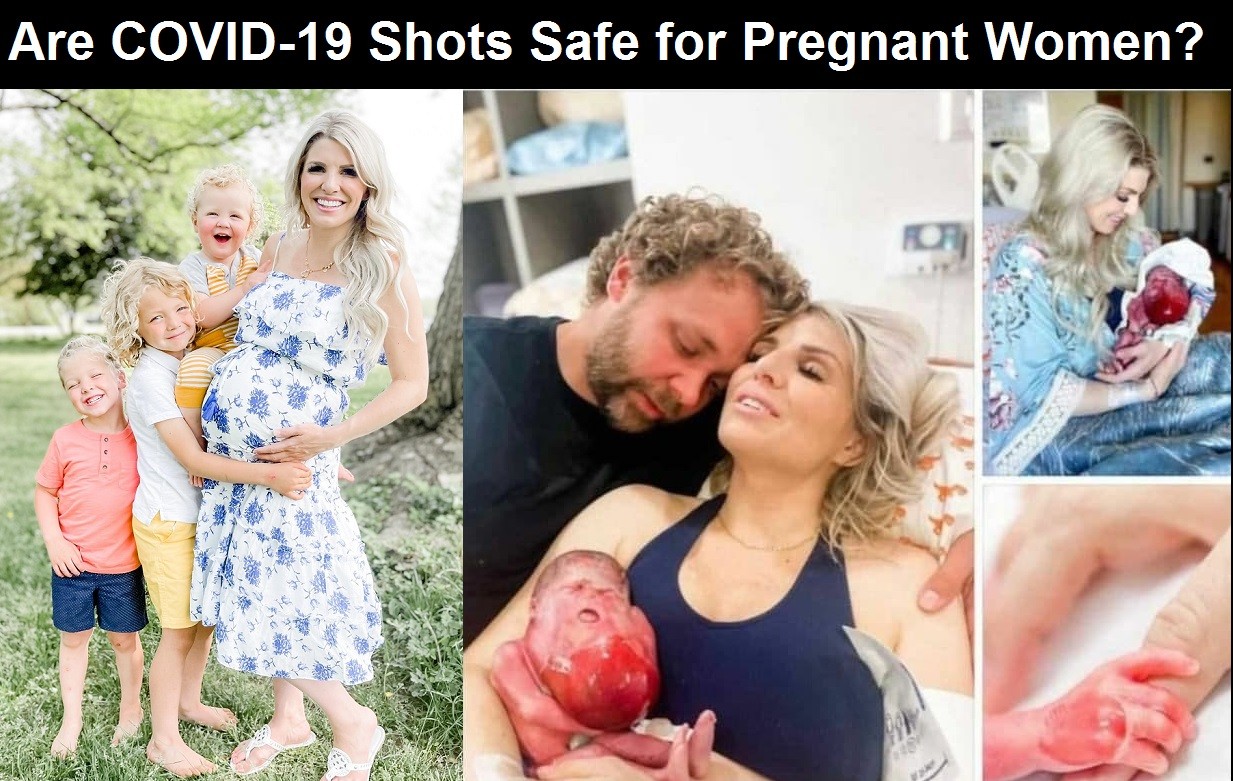 Study: COVID-19 Vaccines INCREASE Deaths and Hospitalizations from COVID-19 Based on Analysis of Most-Vaccinated Countries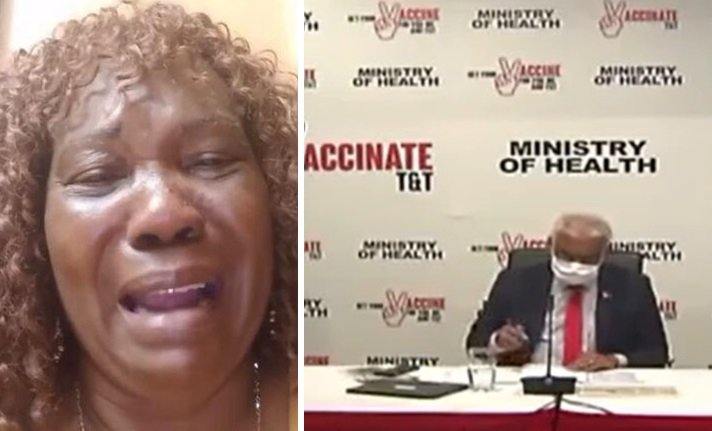 Whistleblower Lawsuit! Government Medicare Data Shows 48,465 DEAD Following COVID Shots – Remdesivir Drug has 25% Death Rate!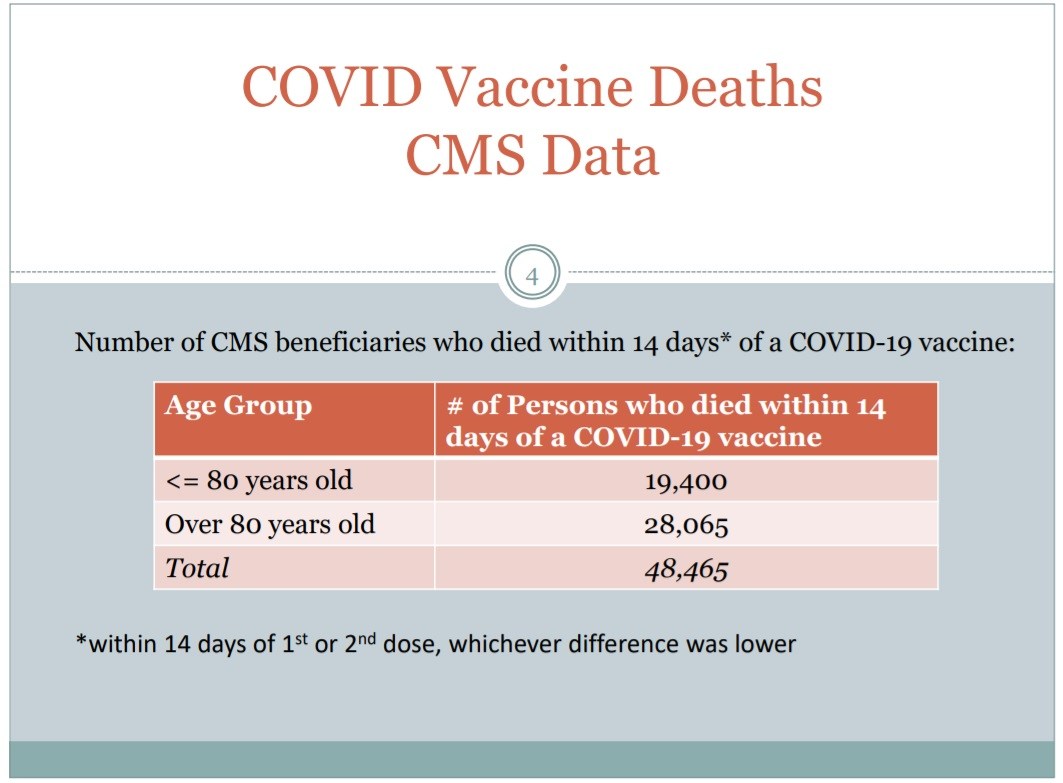 Mockers of Anti-Vaxxers Continue to Die After Taking a COVID-19 Injection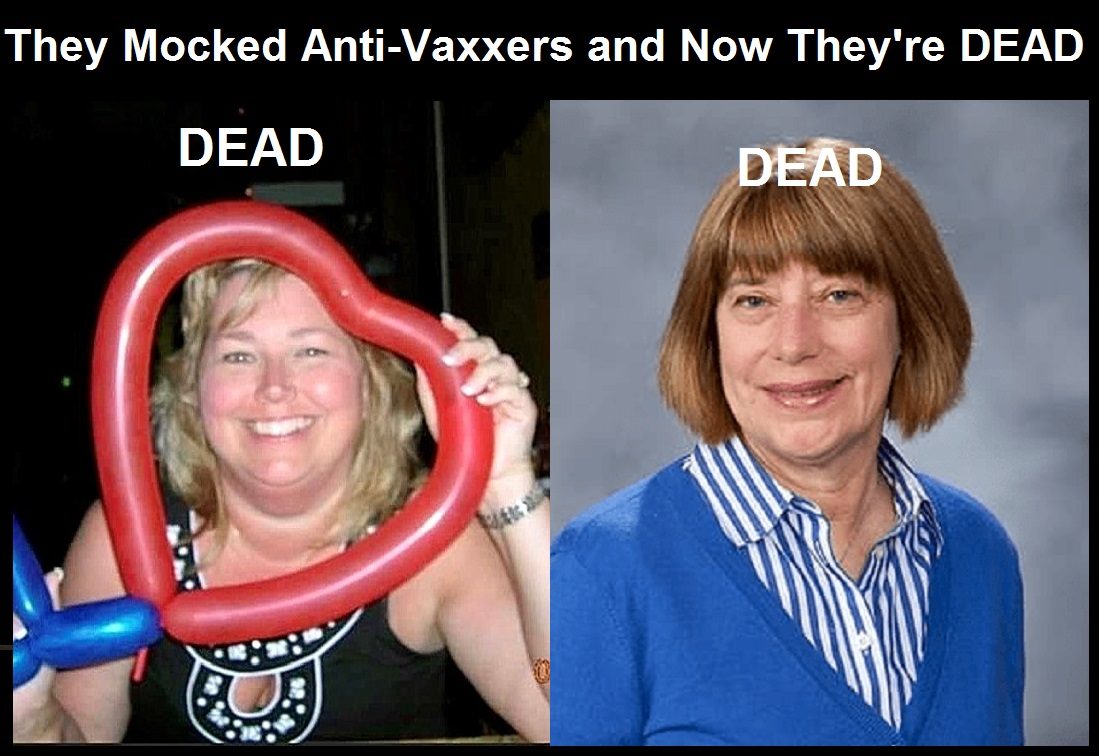 STUDY: Government's Own Data Reveals that at Least 150,000 Probably DEAD in U.S. Following COVID-19 Vaccines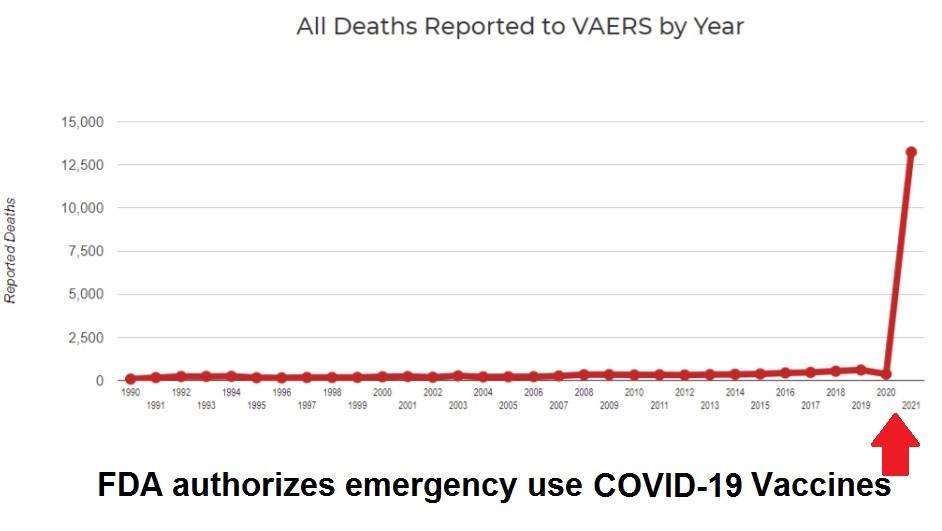 Local Detroit TV Asks for Stories of Unvaxxed Dying from COVID – Gets over 180K Responses of Vaccine Injured and Dead Instead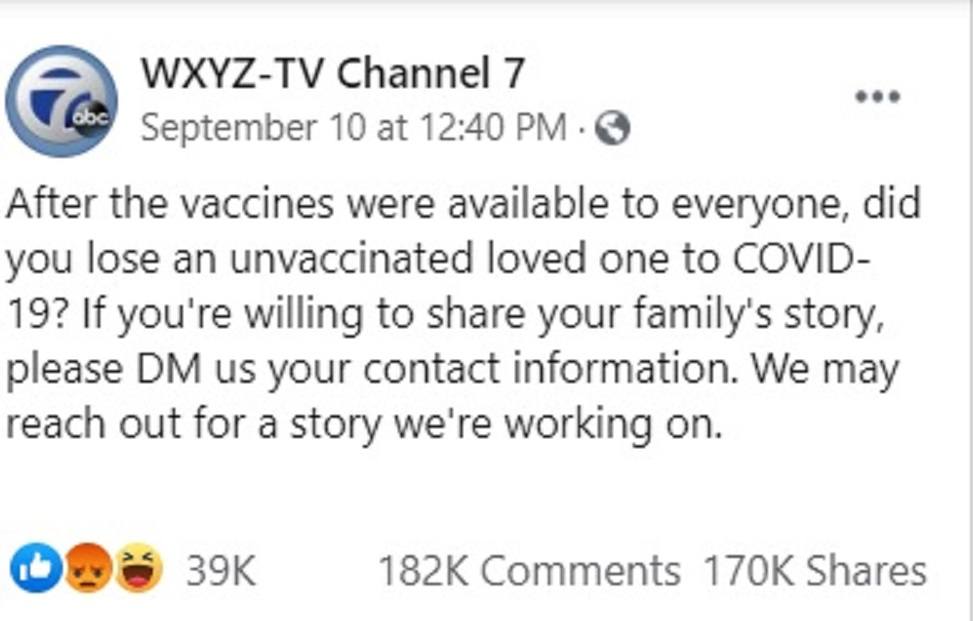 Teens 50X More Likely to Have Heart Disease After COVID Shots than All Other FDA Approved Vaccines in 2021 Combined – CDC Admits True but Still Recommends It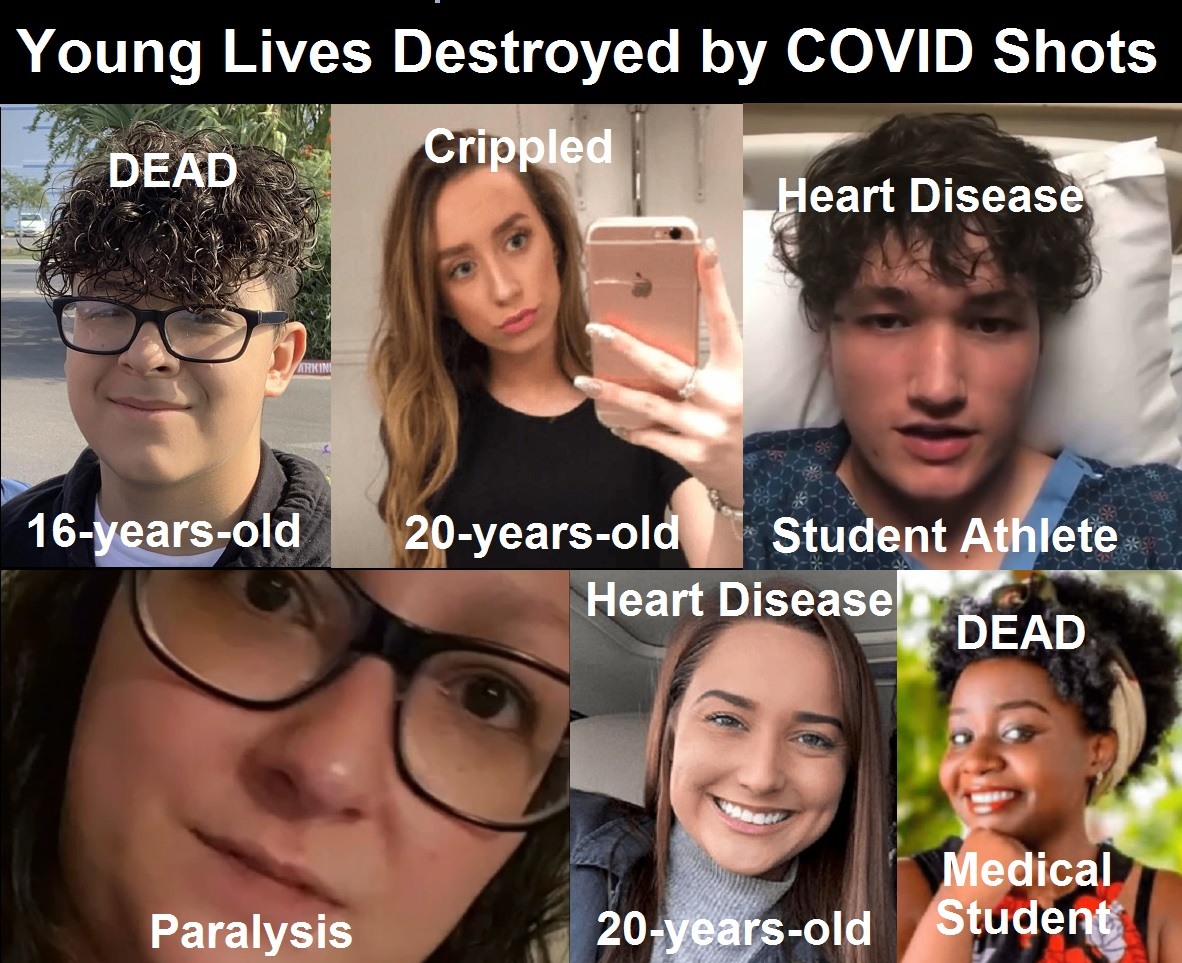 Besides Fetal Deaths, Breastfeeding Babies are Dying and becoming Sick following Mothers' COVID Shots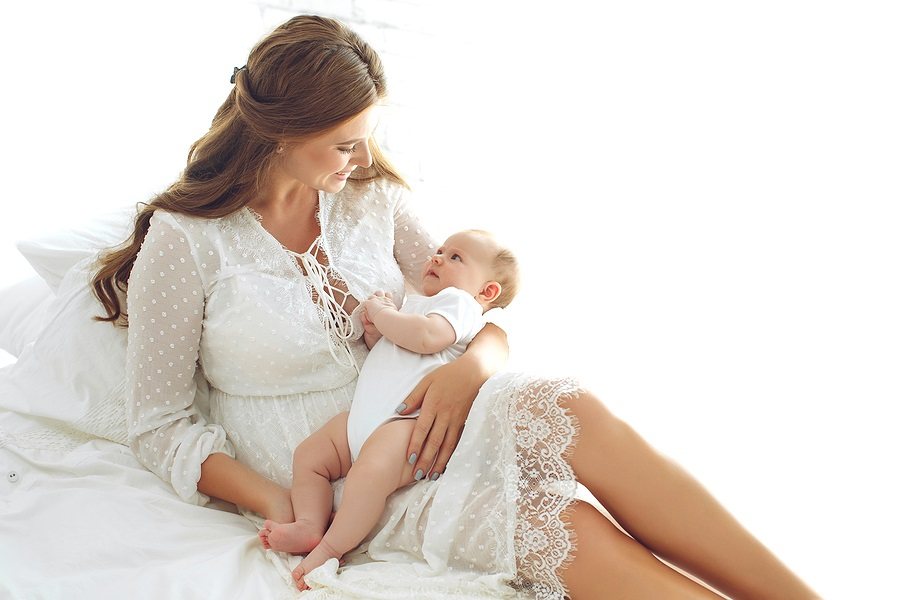 Military Members are Dying and Suffering Crippling Effects from COVID Vaccinations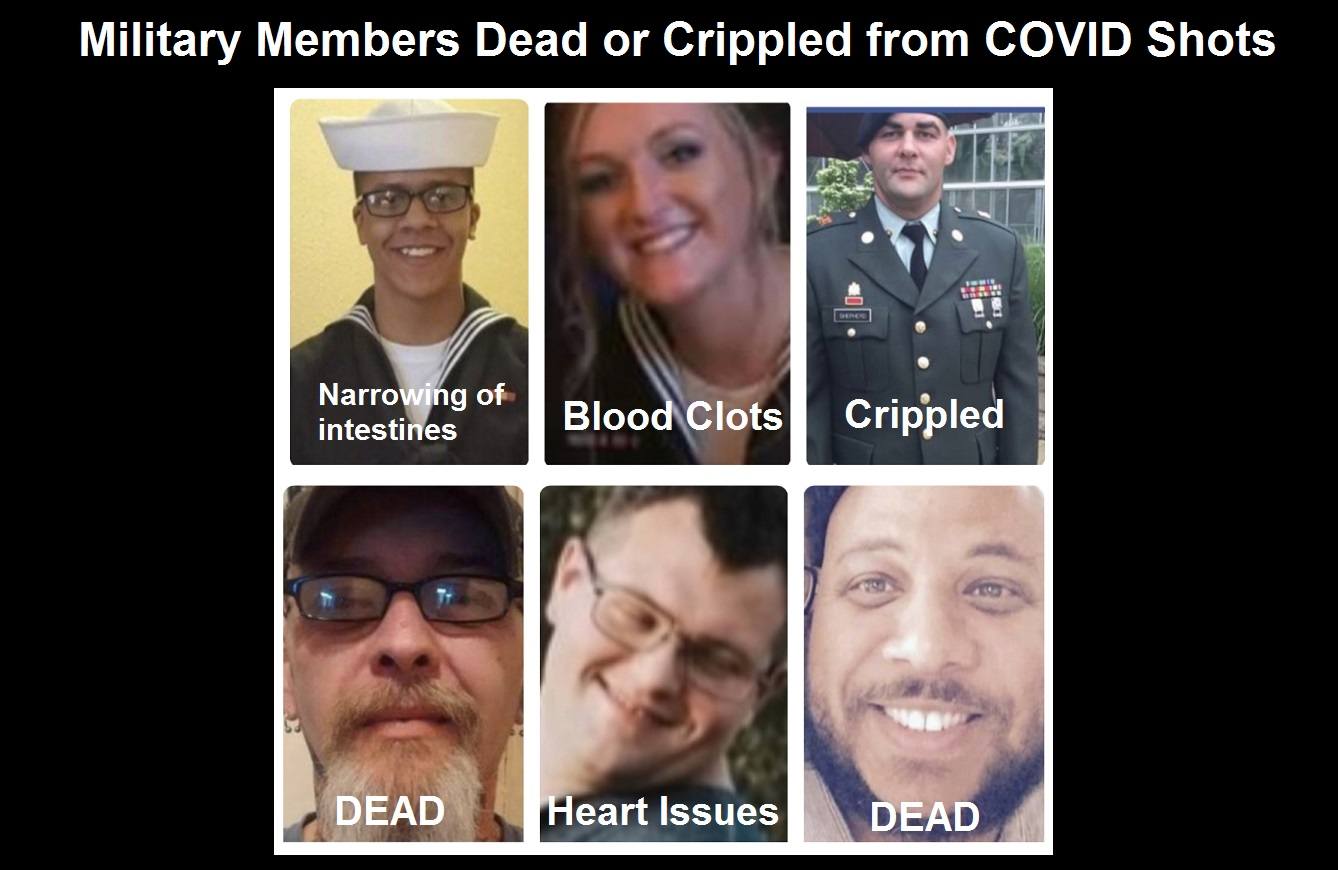 CDC: Teens Injected with COVID Shots have 7.5 X More Deaths, 15 X More Disabilities, 44 X More Hospitalizations than All FDA Approved Vaccines in 2021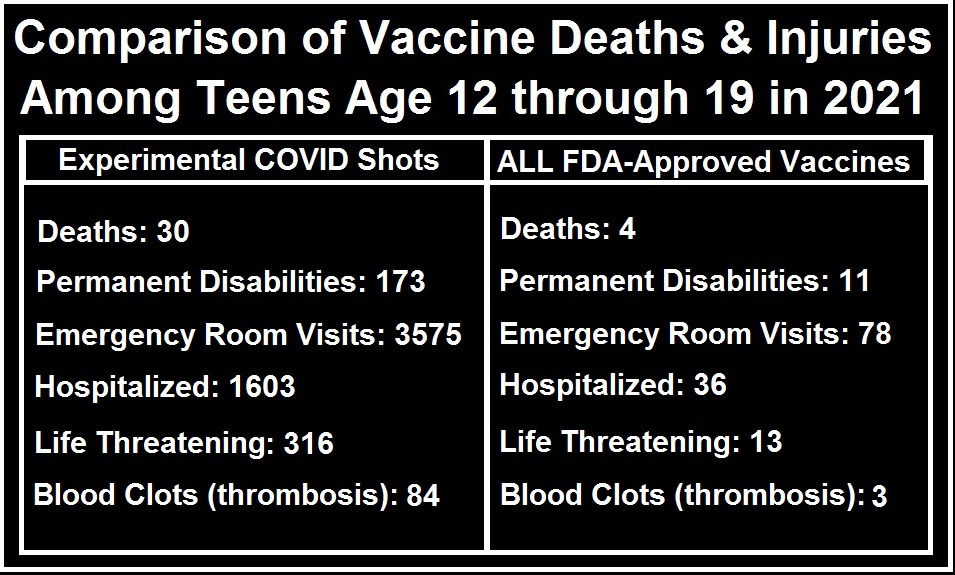 COVID Shots Are Killing and Crippling Teens in Record Numbers – Young Children Are Next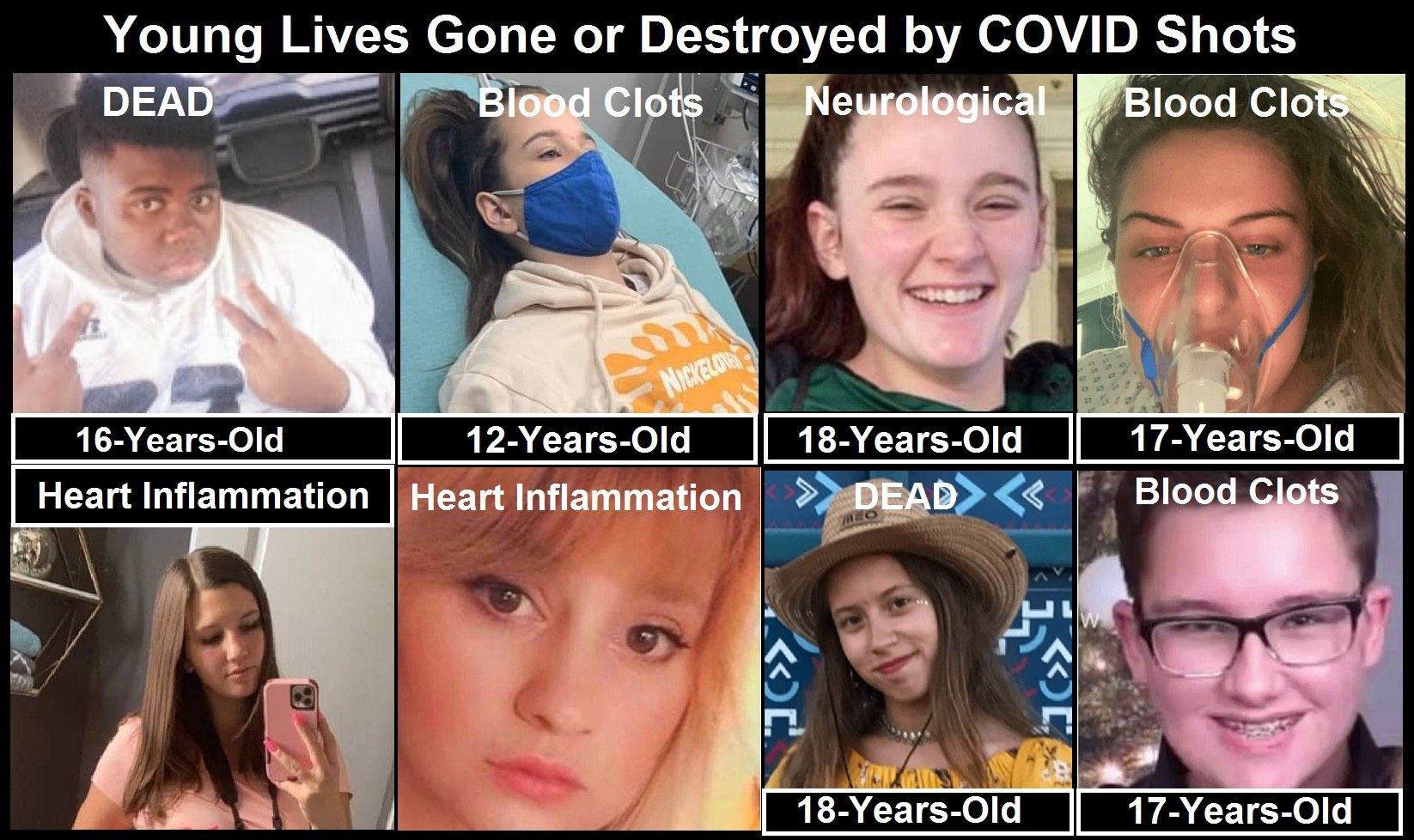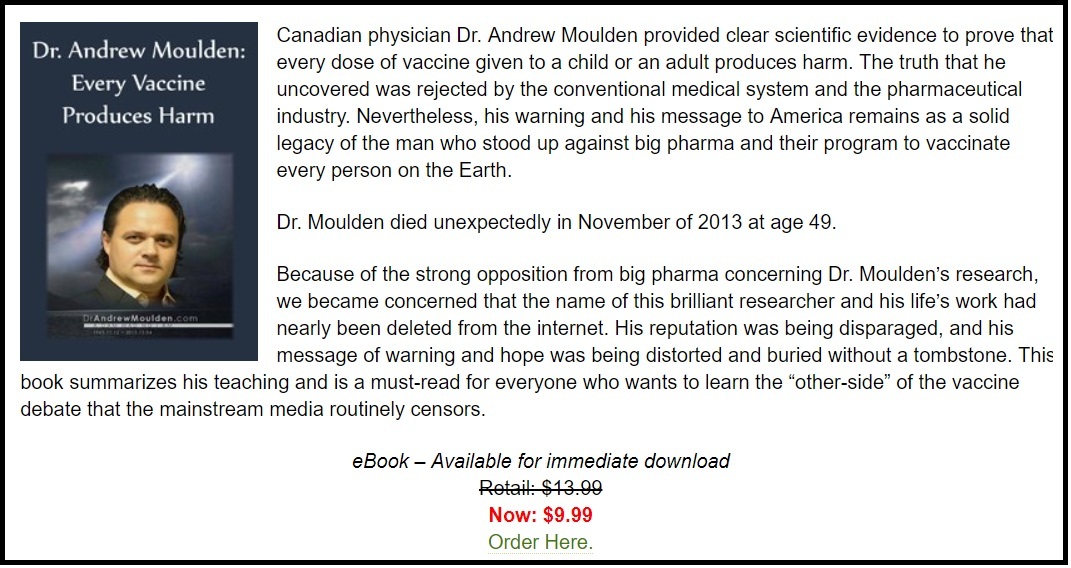 See Also:
Understand the Times We are Currently Living Through
Are You on the Right Path in Life? There May Not be Much Time Left to Decide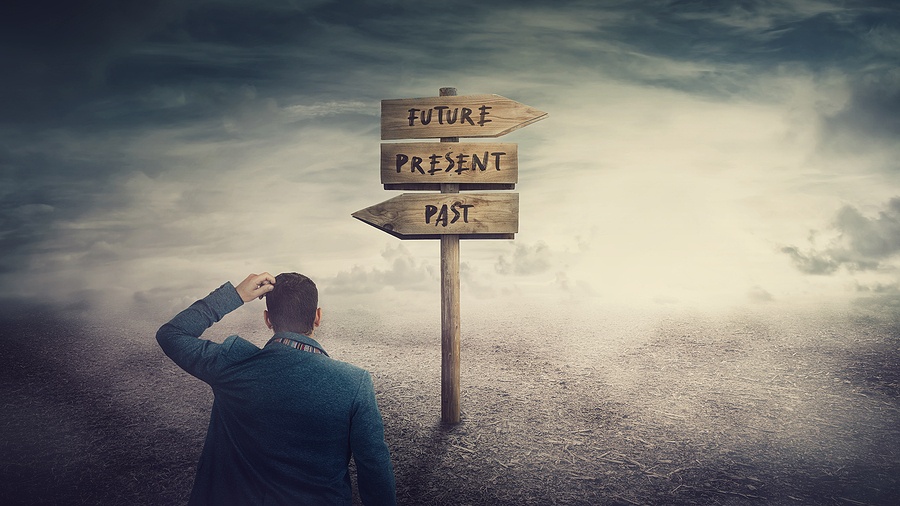 Loyalty to Christ Must Surpass Loyalty to Family: "I Did not Come to Bring Peace, but a Sword" – Jesus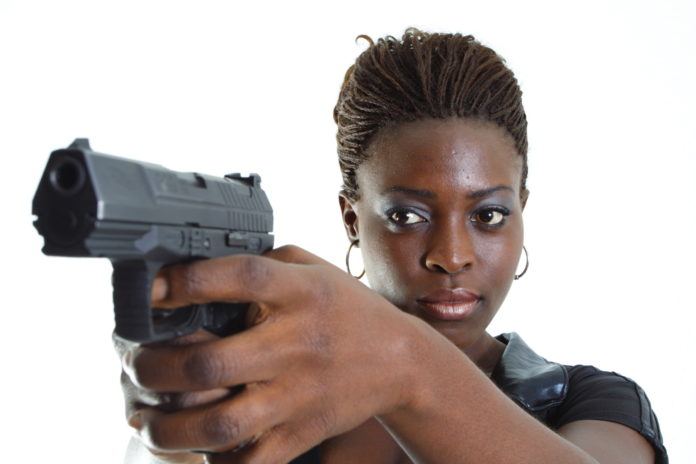 What Happens When a Holy and Righteous God Gets Angry? Lessons from History and the Prophet Jeremiah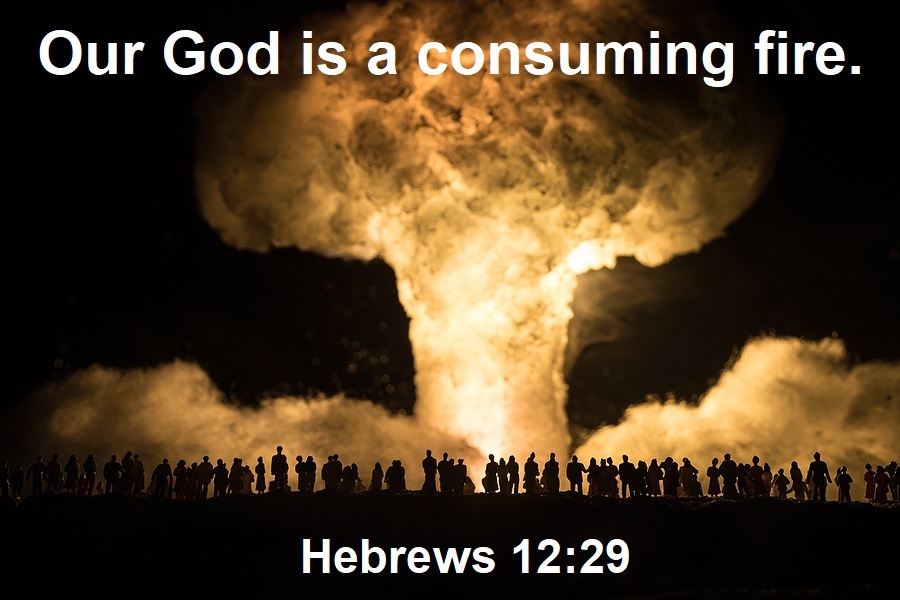 Insider Exposes Freemasonry as the World's Oldest Secret Religion and the Luciferian Plans for The New World Order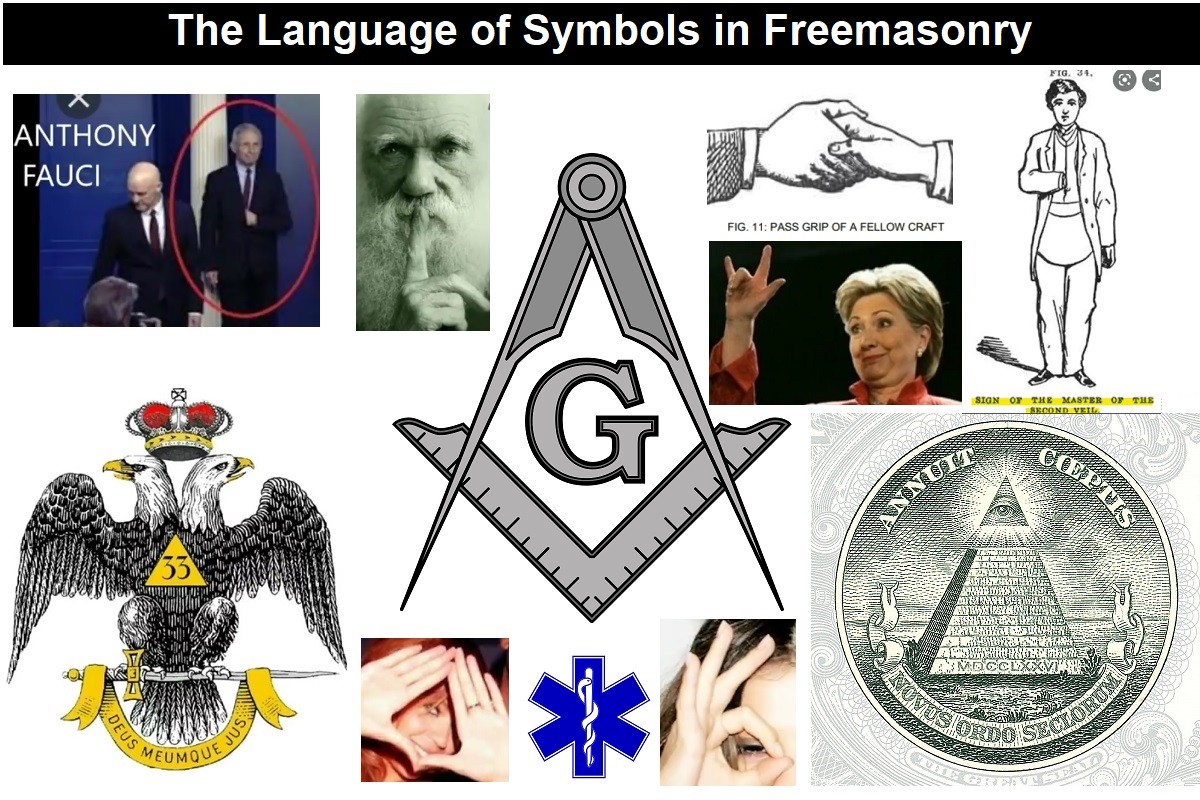 Identifying the Luciferian Globalists Implementing the New World Order – Who are the "Jews"?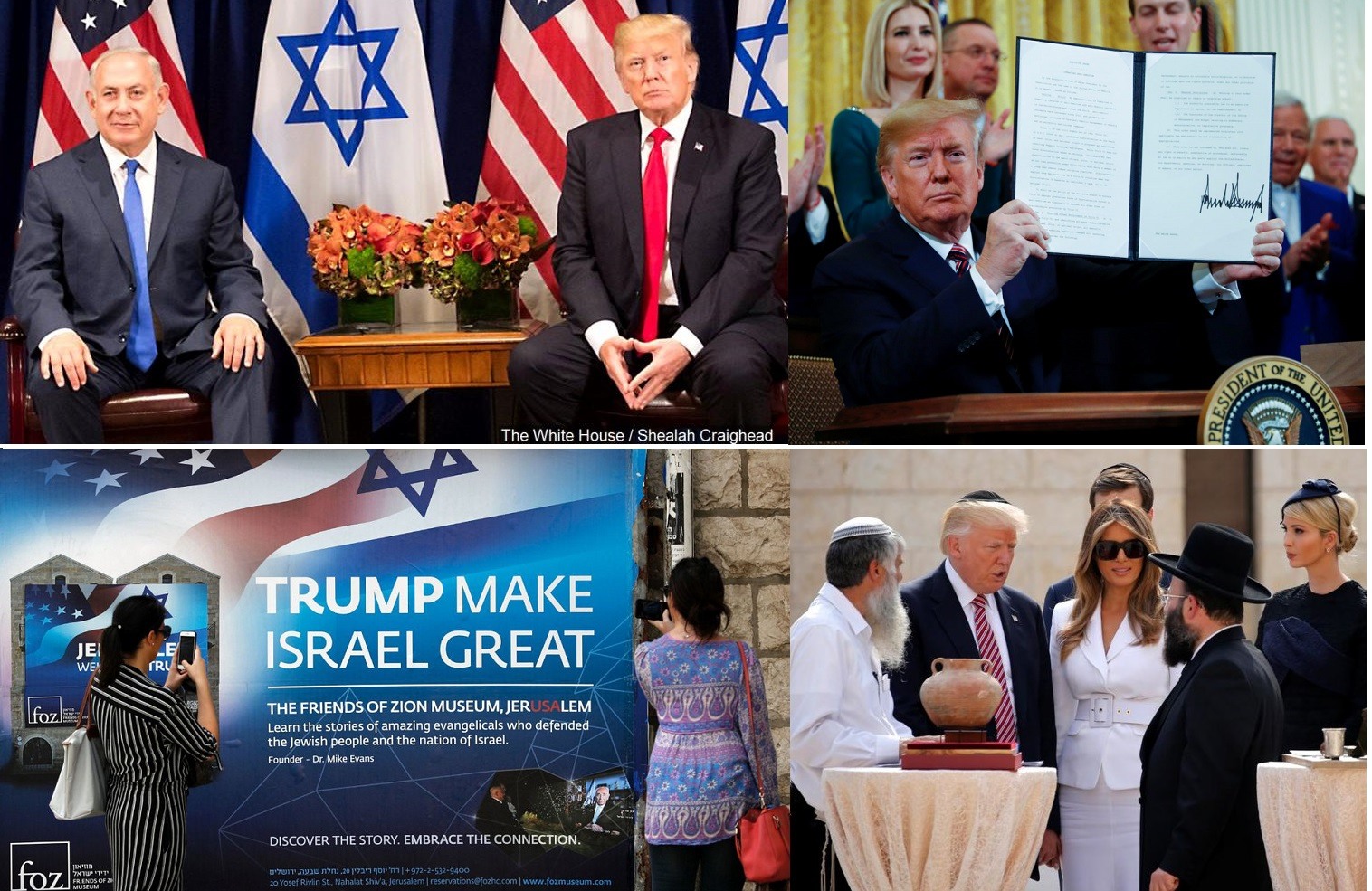 Published on June 17, 2022
(Visited 1 times, 1 visits today)