After dropping to YTD lows last week – despite payrolls data showing a weakening labor market – initial jobless claims were expected to rebound modestly in the latest data… but they didn't.
Whatever magic they are using pushed the seasonally-adjusted initial claims data to its lowest since February and the non-seasonally-adjusted claims to their lowest since Oct 2022…
Source: Bloomberg
Once again, we think it is important to remember that two distortions that likely boosted initial claims over the last few months – potentially fraudulent filings in Ohio and expanded eligibility for unemployment insurance in Minnesota – and that has begun to unwind in recent weeks…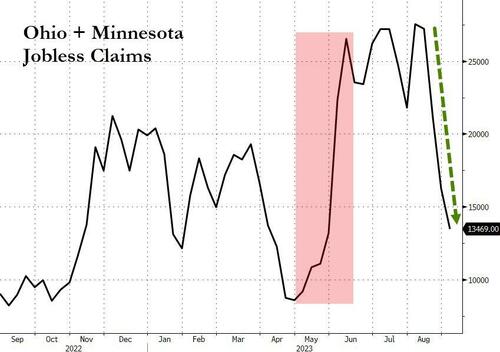 Source: Bloomberg
In fact, for the 3rd week in a row, Ohio saw the biggest decline claims as fraud was erased…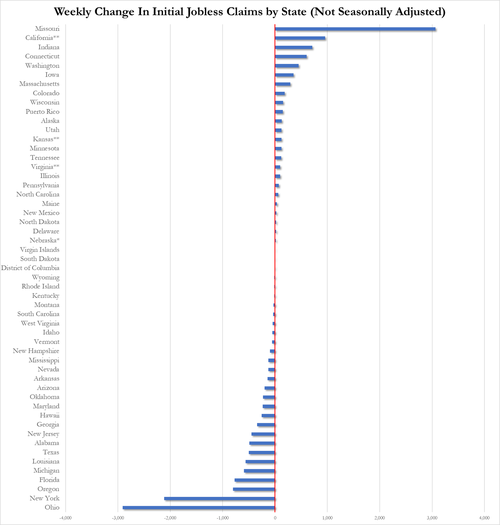 Continuing jobless claims also plunged last week – back below 1.7mm – to 1.679mm Americans, equal to the lowest level since January…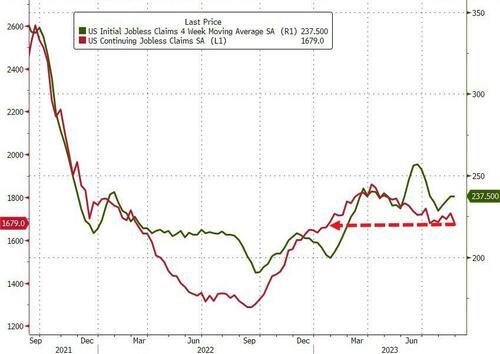 Source: Bloomberg
And at the same time, employment cost growth for Q2 were revised higher to +2.2% QoQ SAAR.
As a reminder, the unemployment rate is now at its highest since Feb 2022…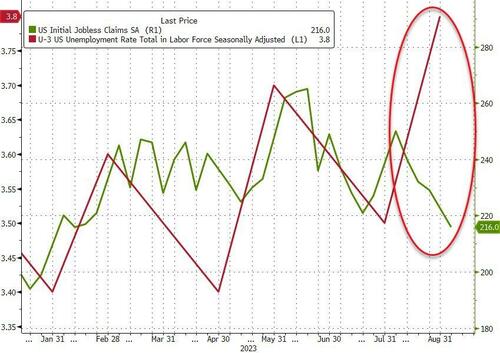 Source: Bloomberg
Do you believe in magic?
Loading…
(Visited 1 times, 1 visits today)