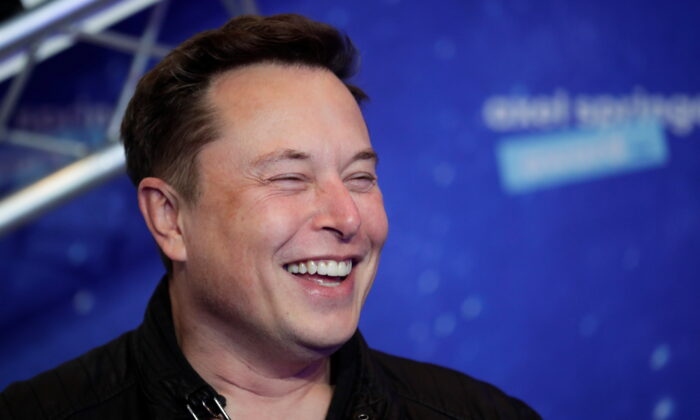 SpaceX owner and Tesla CEO Elon Musk
Billionaire Elon Musk, who recently acquired Twitter, has issued a grave warning about the threat posed by woke ideologies to human civilization.
In a Nov. 25 tweet tagged "need advice," Musk asked Twitter users about what they think about the culture war. When a user replied that the conservative side needs to start funding more artists, filmmakers, and writers instead of politicians and PACs since "you can't win a culture war without any culture," Musk responded that he is neither "conventionally right nor left," although he agrees with the point.
"The woke mind virus has thoroughly penetrated entertainment and is pushing civilization towards suicide. There needs to be a counter-narrative," he said.
Musk also agreed with a meme that suggests teachers are trying to push woke propaganda into childrens' brains through education.
After acquiring Twitter, Musk said that the reason he bought the social media platform was to create a "common digital town square" where people can debate on a wide range of topics in a healthy manner.
"There is currently great danger that social media will splinter into far right-wing and far left-wing echo chambers that generate more hate and divide our society," he warned.
In a recent interview with The Epoch Times, political commentator Amber Athey pointed out that Democrat-run legacy mainstream media outlets are increasingly becoming beholden to younger radical progressives.
Woke millennials want left-wing groups to agree with their version of political correctness and truth, failing which they will label such groups as sexist, racist, and transphobic, she said.
"They thought the woke millennials were on their side … [and] quickly learned that 'wokeism' does not accept anything but 100 percent fealty."
Failing Woke Agenda in Entertainment?
Hollywood has been at the forefront of promoting progressive culture. However, its recent summer box office performance might be an indication that the American public wants less of the woke content.
Hollywood raked up $3.43 billion in North America during summer 2022, 21 percent lower than that of summer 2019, the last year prior to the COVID-19 pandemic, according to a report by The Wall Street Journal.
This is also 19 percent lower than the average summer gross in the 14 years between 2005 and 2019. It is also the lowest haul for the season since 2001.
In an analysis published at Breitbart, senior writer John Nolte points out that the Toy Story franchise's "Lightyear" and the Harry Potter franchise's "Fantastic Beasts: The Secret of Dumbledore" both performed poorly at the box office. Both films, which were targeted at children, contained homosexual content.
Marvel's "Thor and Thunder," which has received criticism for emasculating masculine heroes, only collected $340 million domestically, a low for a Marvel franchise movie.
The two big blockbusters of summer 2022 were Marvel's "Spider-Man: No Way Home" and "Top Gun: Maverick," both of which collectively pulled in over $1.5 billion from the domestic market. The two movies are "non-woke" movies, Nolte points out.
(Visited 7 times, 1 visits today)