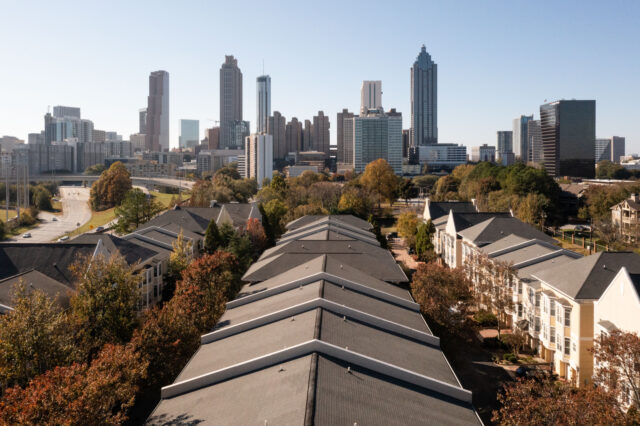 New home sales rose 7.5 percent to a seasonally-adjusted annual rose of 632,000, the Commerce Department reported Wednesday.
The primary transmission channel for the Federal Reserve's monetary policy is supposed to be the housing market. In October, however, the market for new homes did not tune into the Fed's attempt to slow down demand.
That was far in excess of the 575,000 forecast by analysts in Econoday's survey. The prior month's figure was revised down to 588,000 from the initial report of 603,000, making the month-to-month gain even larger.
The surge in new home sales came despite the fact that mortgage rates were elevated throughout most of October. The average rate on the 30-year fixed mortgage was above seven percent for most of the month. New home sales are based on contracts signed during the month.
It is not clear why sales rose so much in October. Some analysts have speculated that builders could have been chipping in concessions, such as high-end appliances and other fixtures, to promote sales. Some buyers may have decided to pull the trigger on home purchases for fear of rates going even higher next month
It was not the price that made home buying more attractive. The median sales price of new houses sold in October jumped to a record $493,000, up from $455,700 in September.
The seasonally-adjusted estimate of new houses for sale at the end of October was 470,000. This represents a supply of 8.9 months at the current sales rate. That is significantly above the top of the normal range of four to six months.
(Visited 3 times, 1 visits today)