by Brian Shilhavy
Editor, Health Impact News
Albert Spence is a pulmonary nurse with 31 years of experience. He recently gave public testimony before the South Carolina State Legislature on "therapeutic options" for COVID-19.
Once again, we are finding that nurses who have been working on the frontlines treating COVID-19 patients are the most informed people in the U.S. right now who truly know what is going on in the hospitals, especially when it comes to COVID-19 protocols, and the experimental COVID-19 "vaccines."
We absolutely need to be listening to these frontline workers right now instead of the talking head "doctors" on TV who never actually treat patients, if we truly want to know what the truth is. Wall Street and the pharmaceutical industry now control the corporate media, and they will never publish testimonies like this, even though it is public knowledge now having been recorded by the South Carolina legislature.
In this public testimony, Mr. Spence relates how he followed all the advice in the beginning of how the medical system wanted him to treat COVID patients, even though so much of it went against his 30+ years of experience in treating patients with respiratory illnesses.
But when the COVID patients started dwindling down in his ward at the beginning of this year, and he found out that the CDC had changed the threshold for PCR tests by reducing the tests from 40 cycles to 28, then he realized what was happening, and it horrified him.
He had been unwittingly assisting in killing his patients by just "doing what I was told." He now knows that these patients were dying from the COVID protocols, and not COVID-19.
I lost sleep over it. I was having chest pain over it. It woke me up in the middle of the night – hit me hard. I could not sleep.

Because my first week or two there (COVID ward), I didn't lead them to the gate, but I'm the guy that euthanized people.

They call it "comfort care." But when you get to the point where you can't take (oxygen mask) off, you get so upset. You haven't seen your family except through maybe an iPad, in weeks.

And you're never going to come off the high flow, and the doctor says: "You've done your best. But this is going to be it for you."

And so the patients get all teary eyed and upset, and they call in the palliative team, and they all hold their hands and cry.

But they said: "We can keep you comfortable."

Here comes Albert (referring to himself). He's got the morphine and ativan, and I load them up and take off the high flow, and they gas themselves to death.

And I'm the guy who was pushing the buttons, like in the gas chambers at Auschwitz.
This is from our Bitchute channel, and it is also on our Rumble channel.
Some of our other stories and videos from nurse whistleblowers:
Government HHS Nurse Blows the Whistle on COVID-19 Vaccine Injuries and Deaths that are NOT being Reported
Nurse Whistleblower Upset that Her Doctor and Nurse Colleagues Want Unvaccinated People to Die
Crisis in America: Millions of Veteran Nurses are Resigning or Being Fired Over COVID Vaccine Mandates
Nurses Speak Out at Minnesota Town Hall Meeting on COVID-19 Vaccine Injuries and Lack of Reporting to VAERS
See Also:
COVID-19 "Vaccine" Casualties List
Tens of Thousands of Fetal Death and Injuries Now Reported Following COVID-19 Injections of Pregnant Women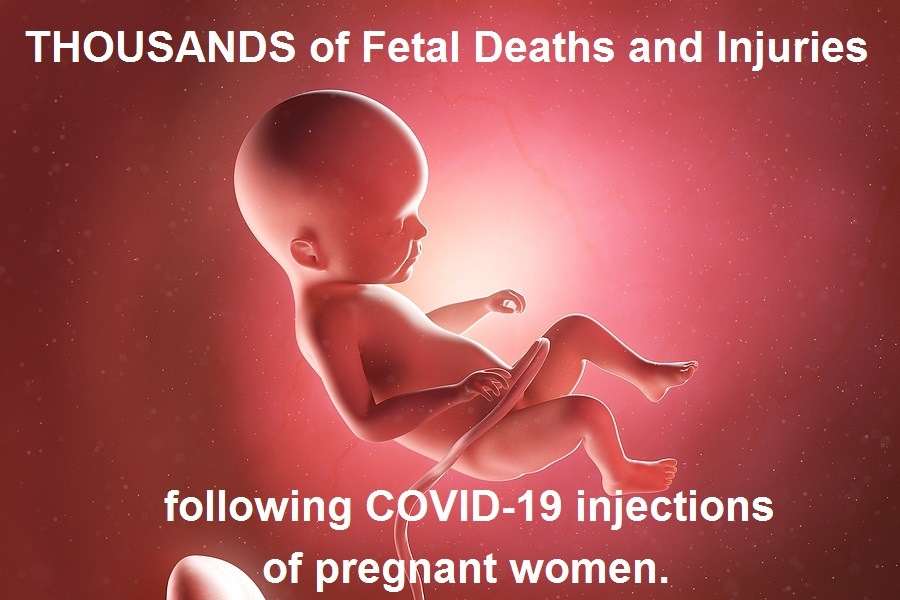 STUDY: Government's Own Data Reveals that at Least 150,000 Probably DEAD in U.S. Following COVID-19 Vaccines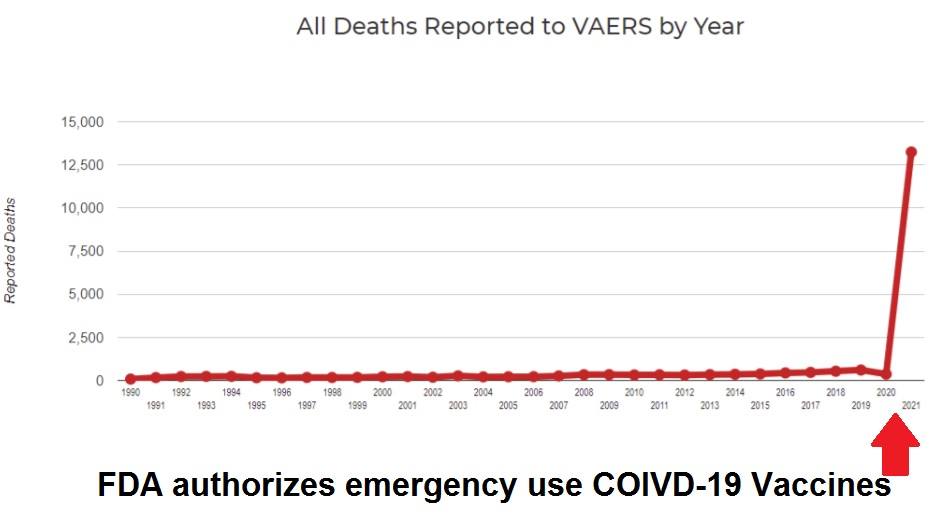 Fully Vaccinated Account for 74% of Covid-19 Deaths in the UK Summer Wave According to Latest Public Health England Report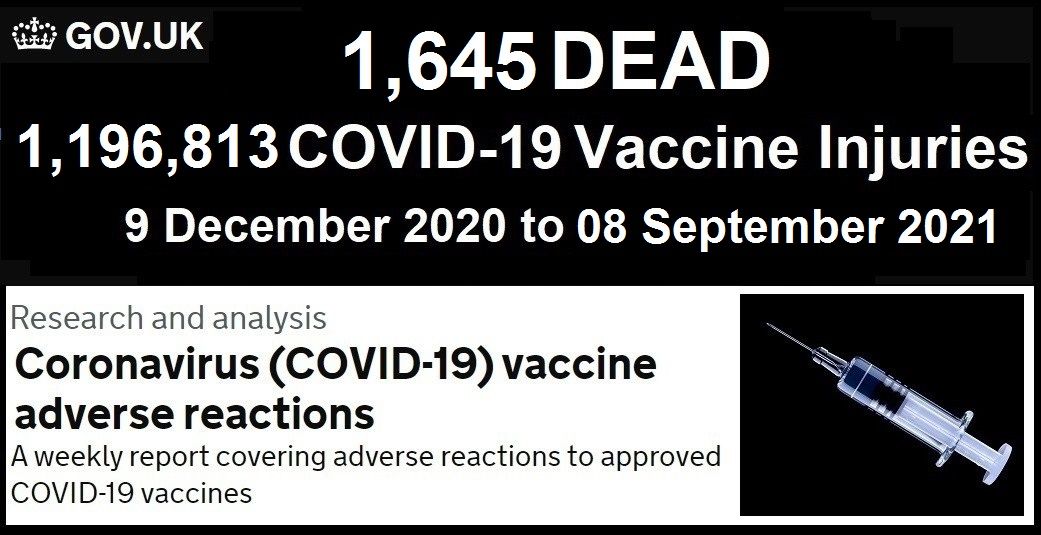 Local Detroit TV Asks for Stories of Unvaxxed Dying from COVID – Gets over 180K Responses of Vaccine Injured and Dead Instead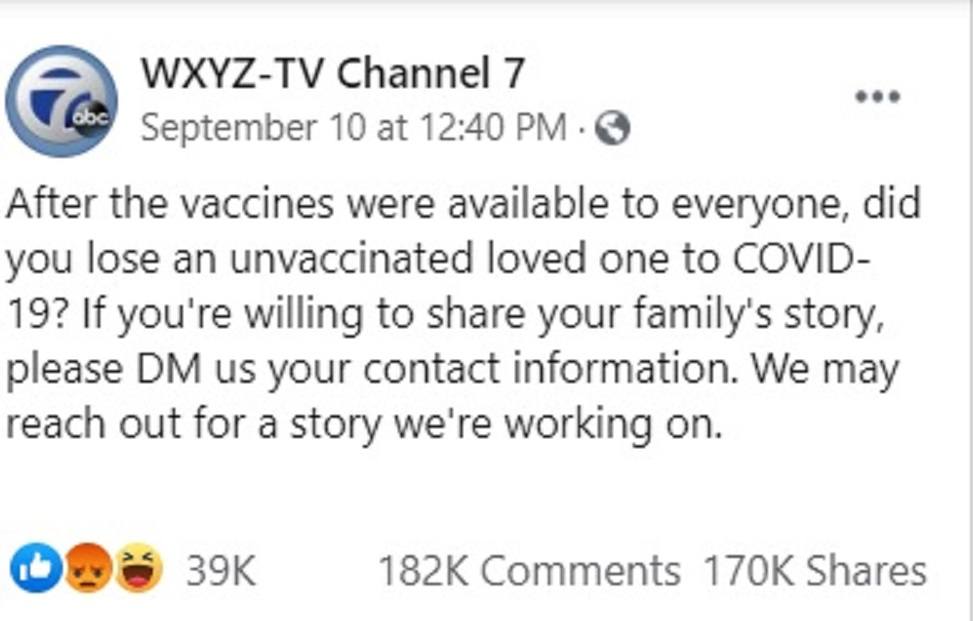 24,526 Deaths 2,317,495 Injuries Following COVID Shots Reported in European Union's Database of Adverse Drug Reactions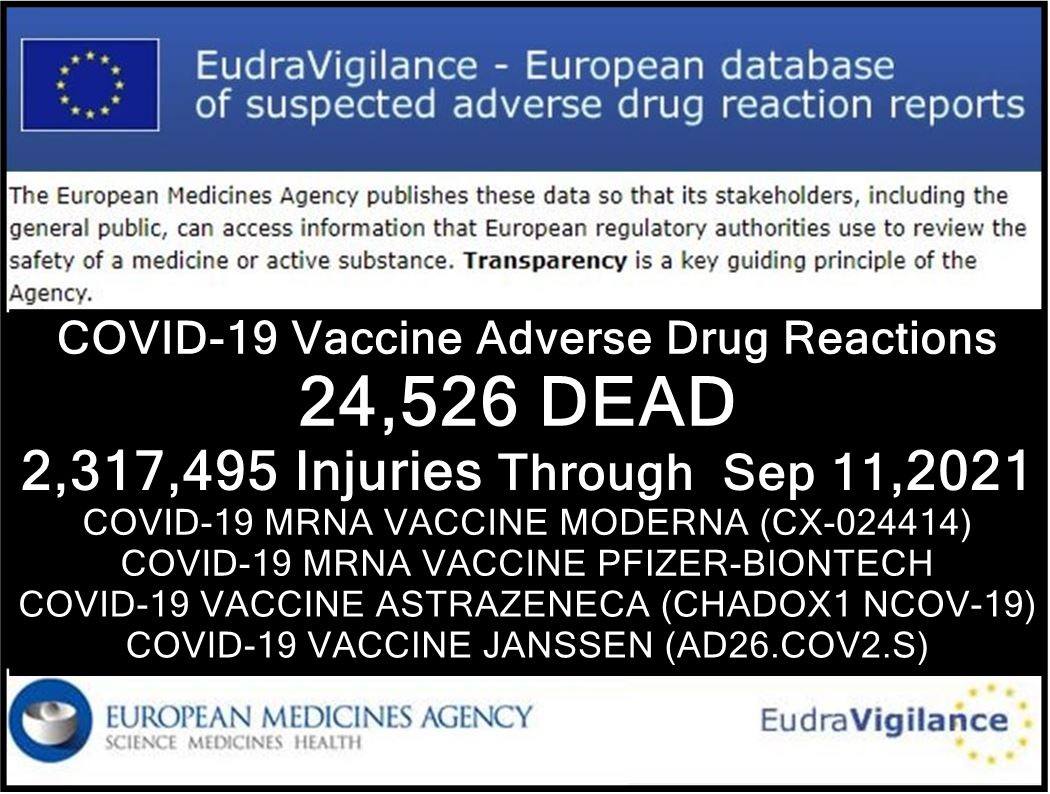 Teens 50X More Likely to Have Heart Disease After COVID Shots than All Other FDA Approved Vaccines in 2021 Combined – CDC Admits True but Still Recommends It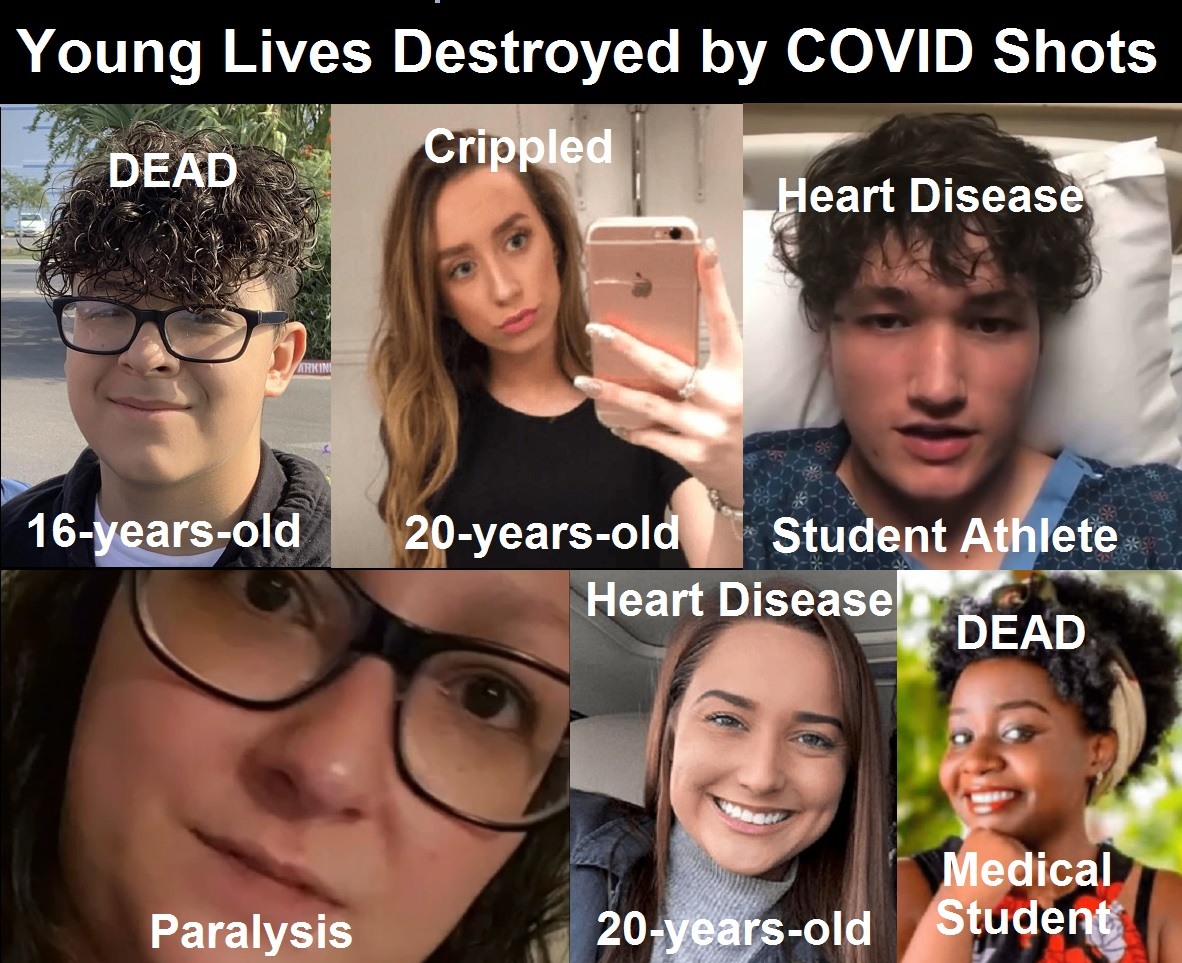 Besides Fetal Deaths, Breastfeeding Babies are Dying and becoming Sick following Mothers' COVID Shots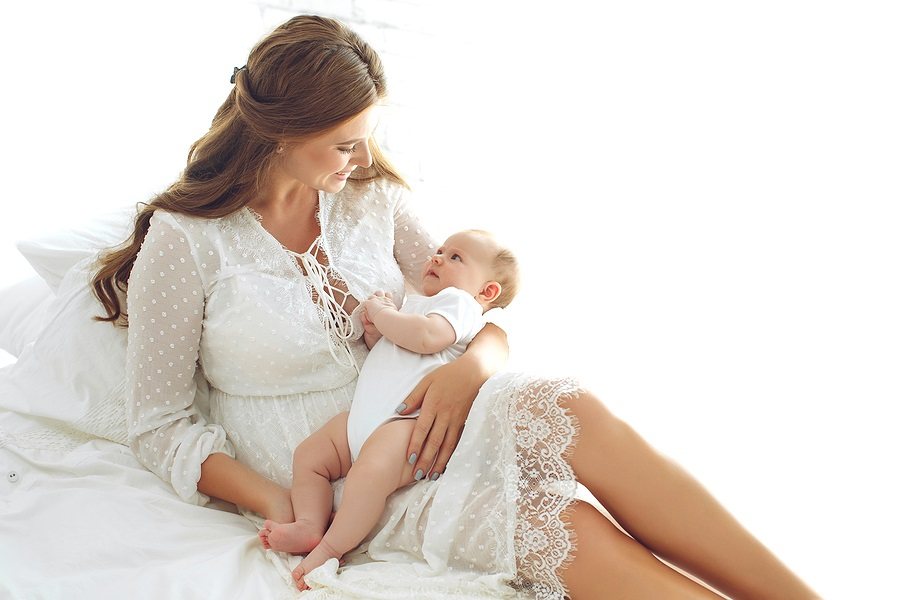 Military Members are Dying and Suffering Crippling Effects from COVID Vaccinations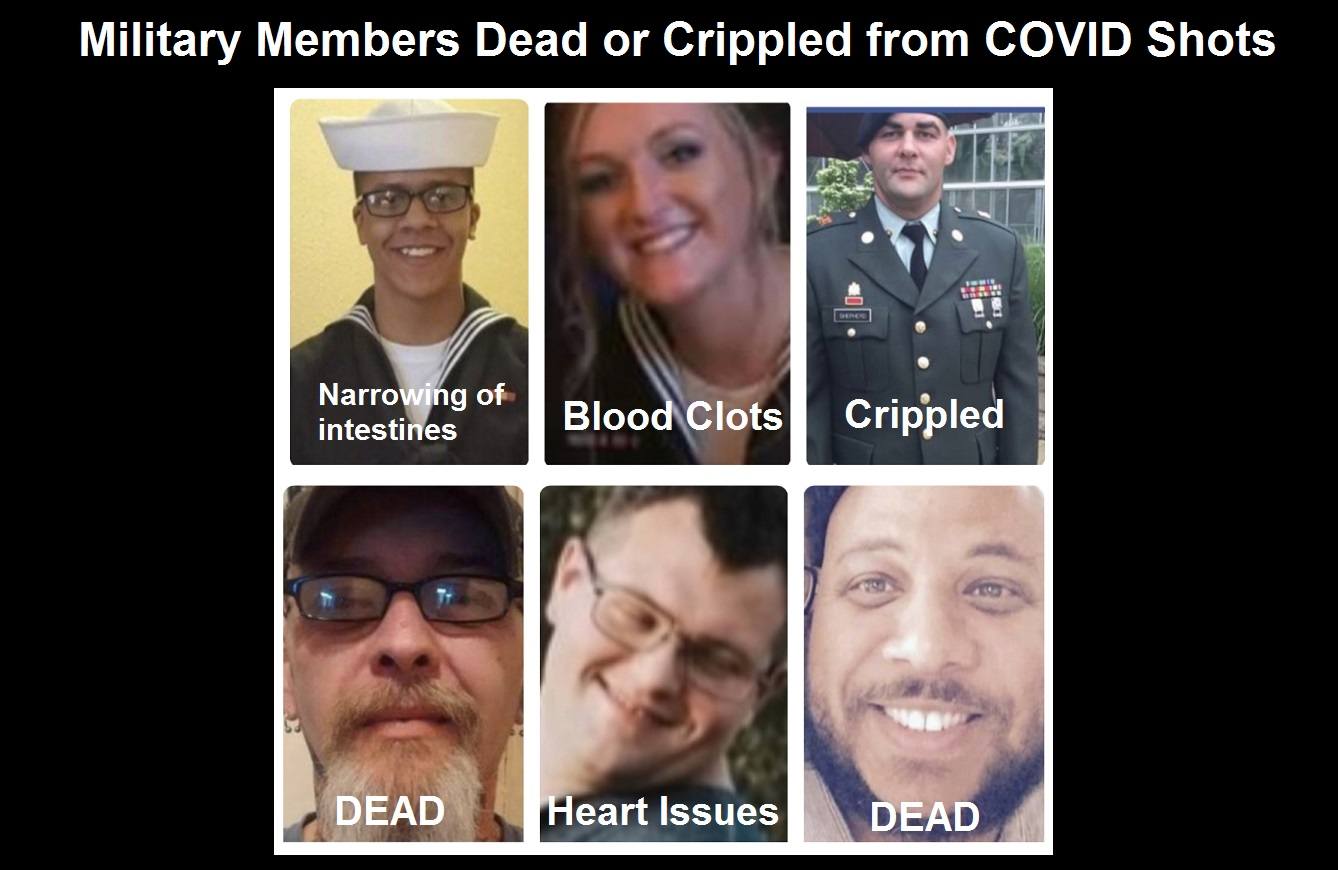 CDC: Teens Injected with COVID Shots have 7.5 X More Deaths, 15 X More Disabilities, 44 X More Hospitalizations than All FDA Approved Vaccines in 2021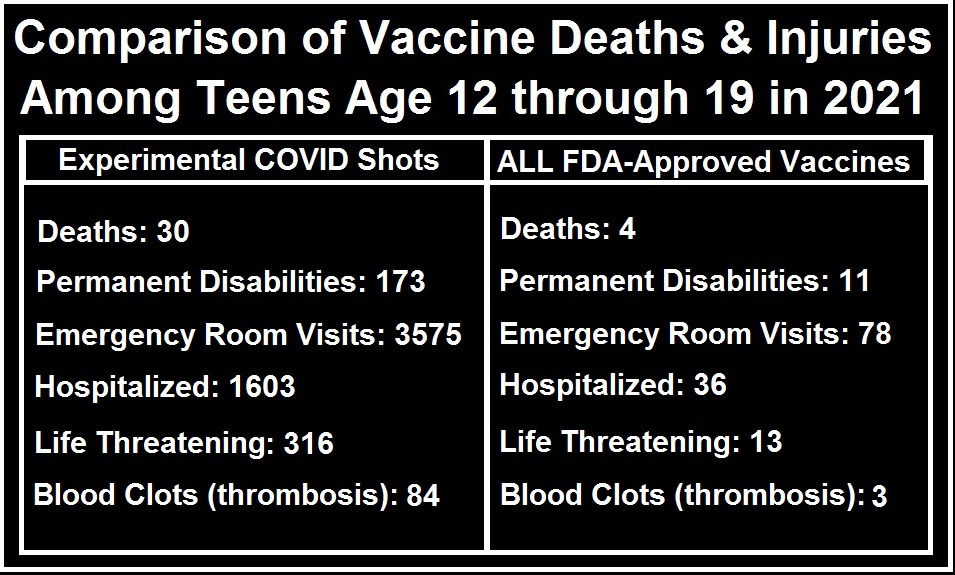 COVID Shots Are Killing and Crippling Teens in Record Numbers – Young Children Are Next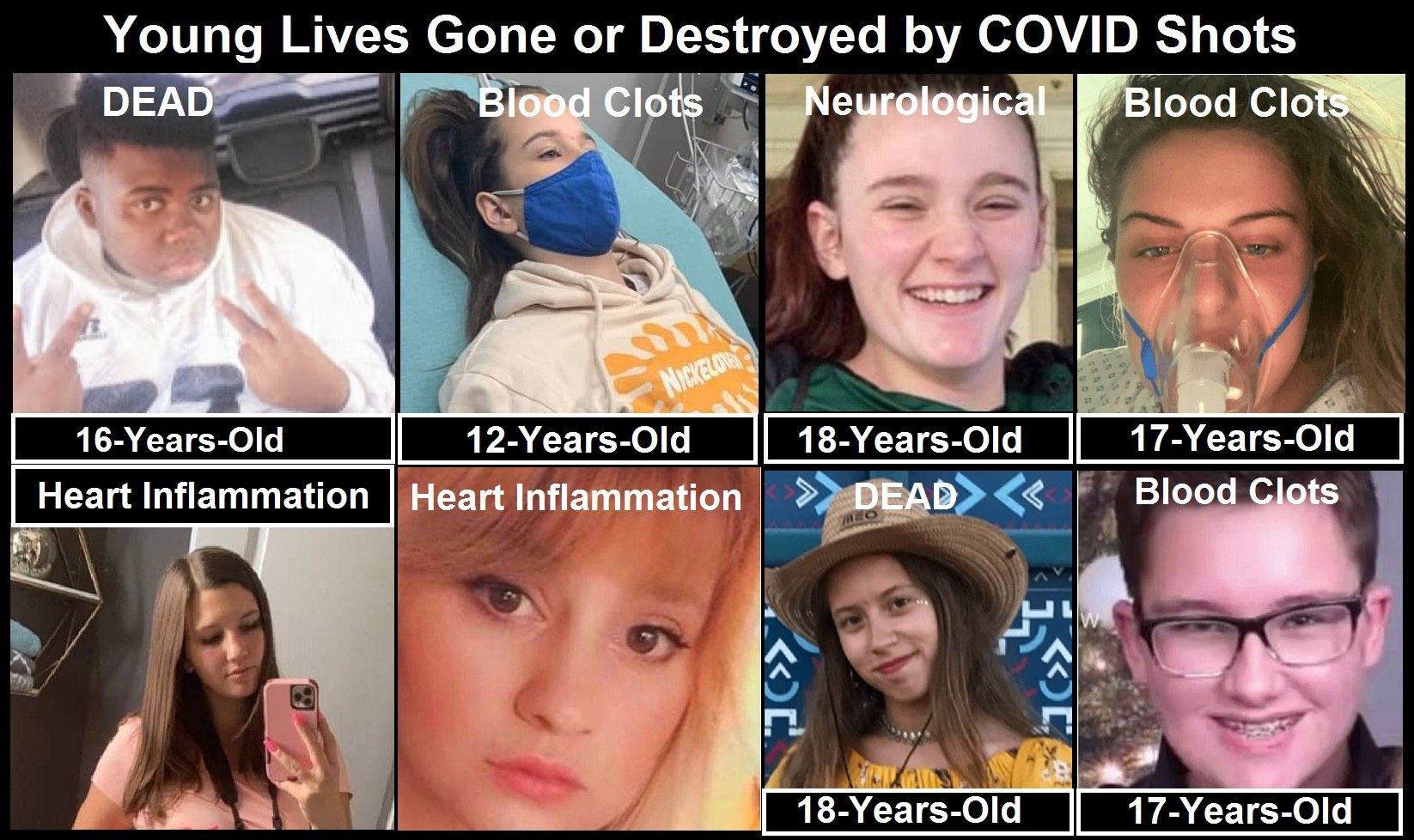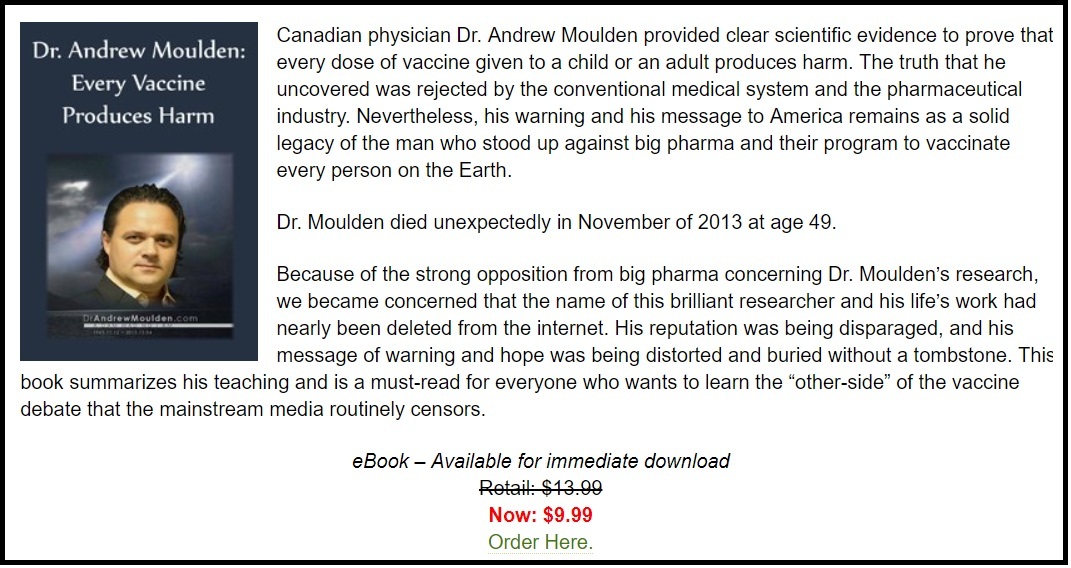 See Also:
Understand the Times We are Currently Living Through
Identifying the Luciferian Globalists Implementing the New World Order – Who are the "Jews"?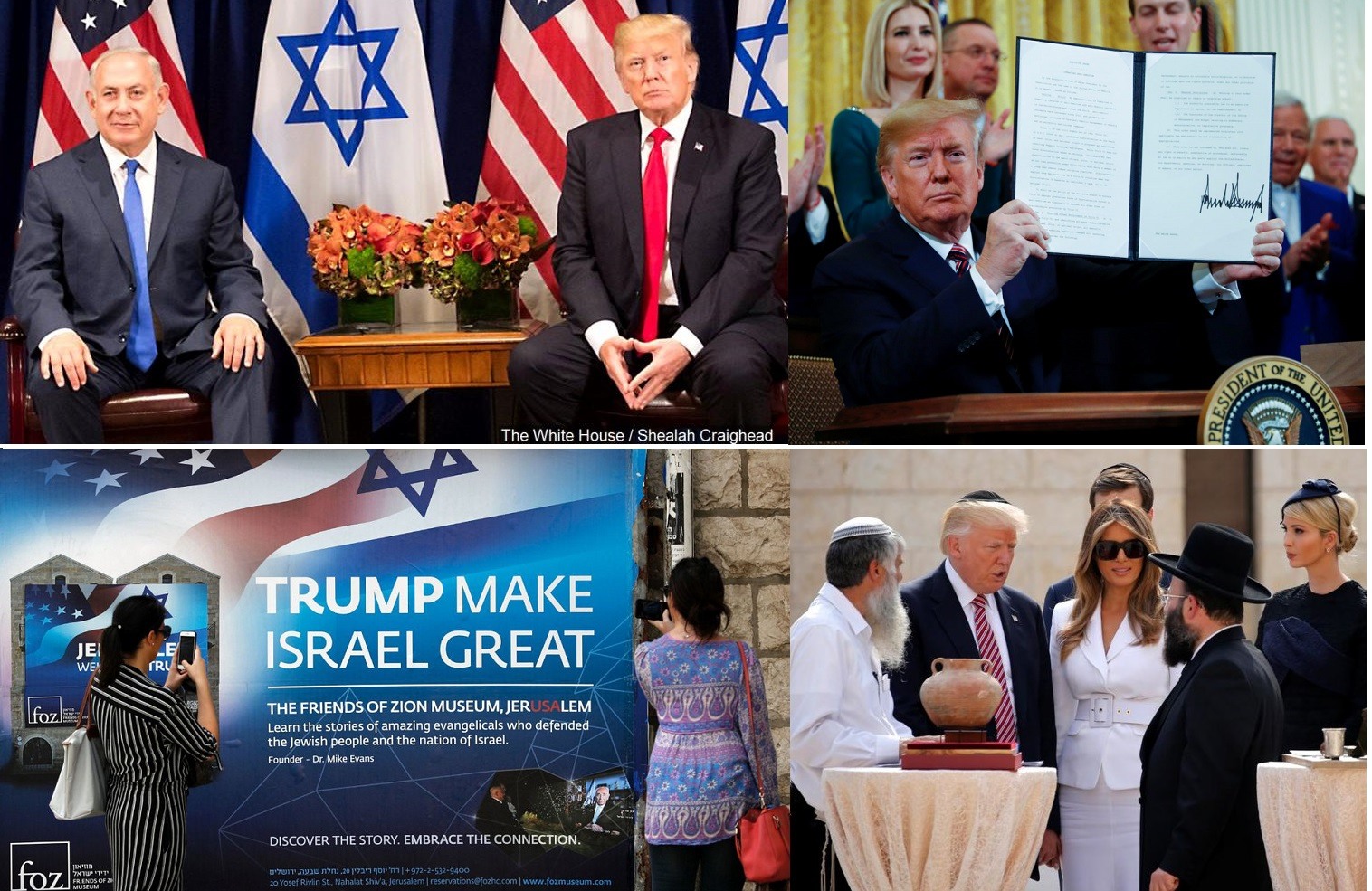 Insider Exposes Freemasonry as the World's Oldest Secret Religion and the Luciferian Plans for The New World Order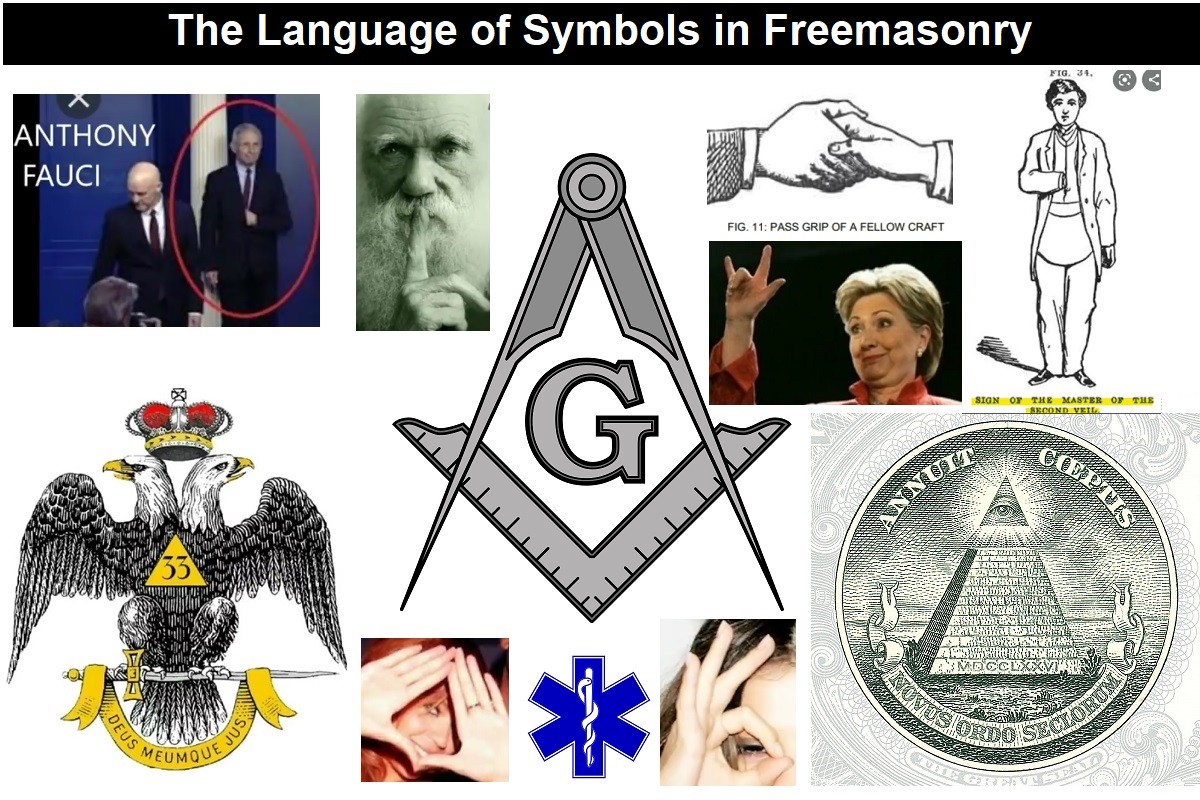 The Most Important Truth about the Coming "New World Order" Almost Nobody is Discussing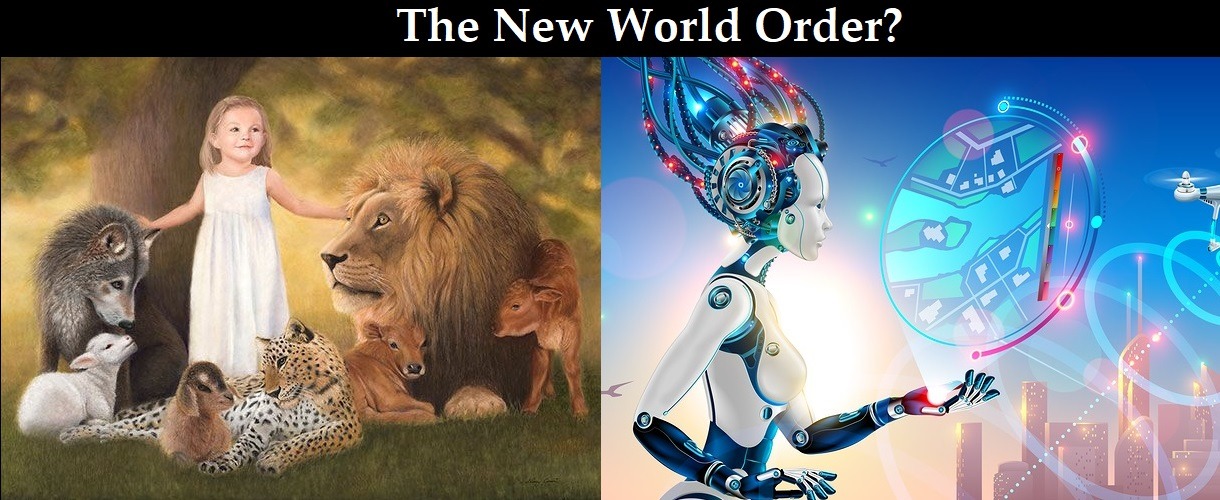 It's Time to Choose Sides: Do You Even Know What Side You Are On?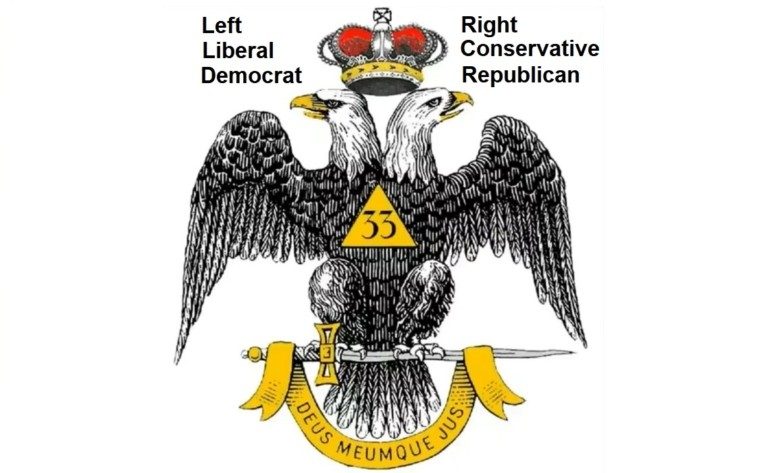 The Seal and Mark of God is Far More Important than the "Mark of the Beast" – Are You Prepared for What's Coming?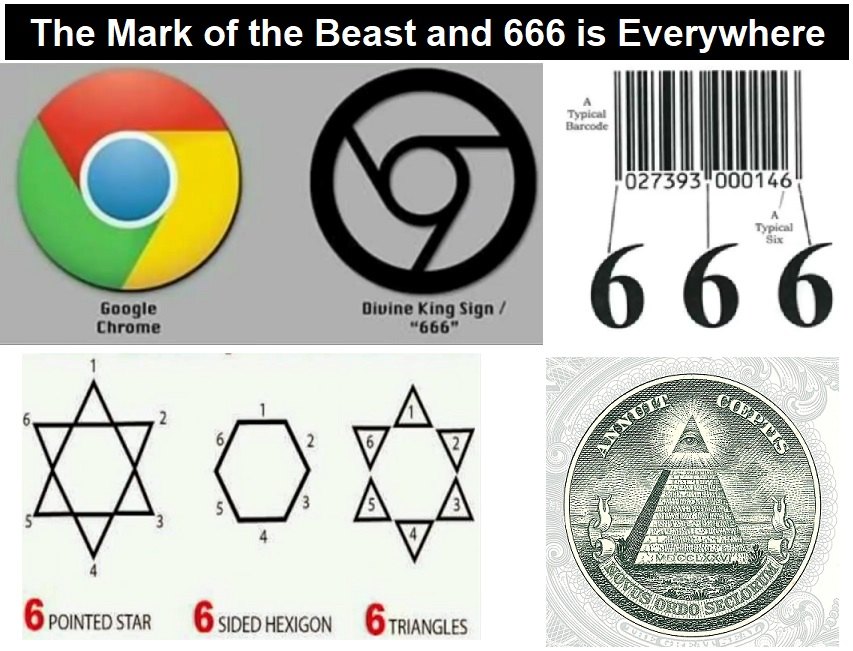 What Happens When a Holy and Righteous God Gets Angry? Lessons from History and the Prophet Jeremiah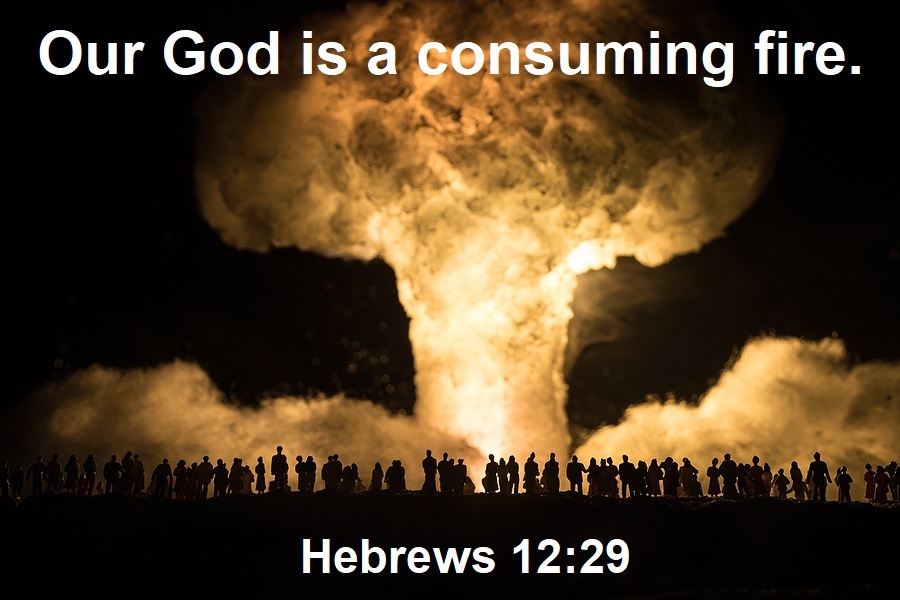 The Satanic Roots to Modern Medicine – The Mark of the Beast?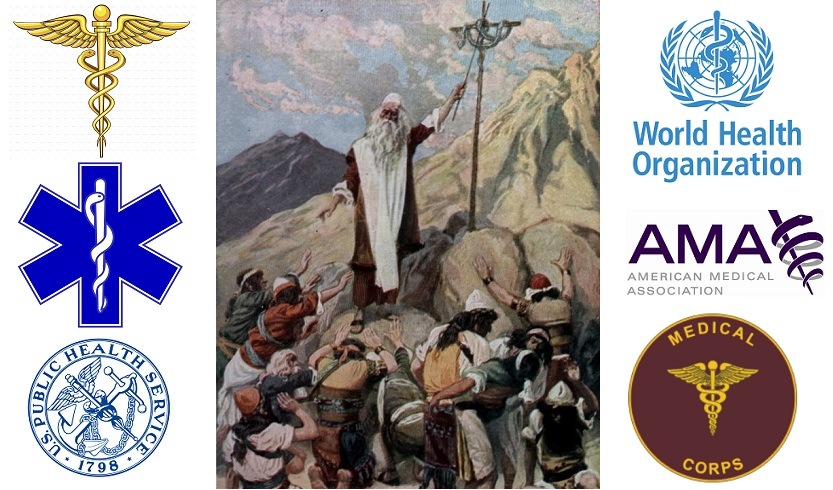 Medicine: Idolatry in the Twenty First Century – 6-Year-Old Article More Relevant Today than the Day it was Written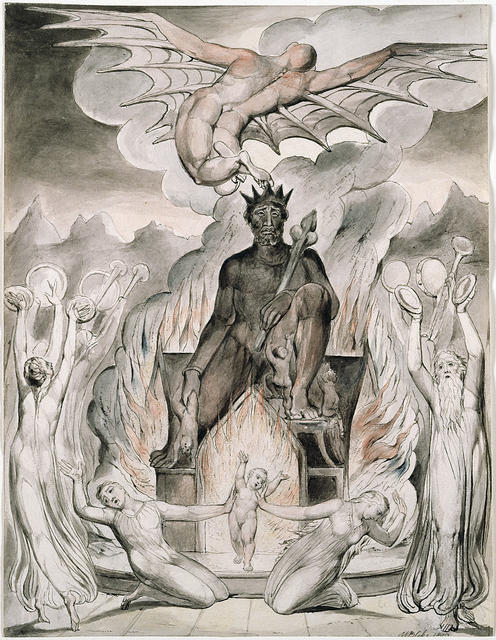 Having problems receiving our newsletters? See: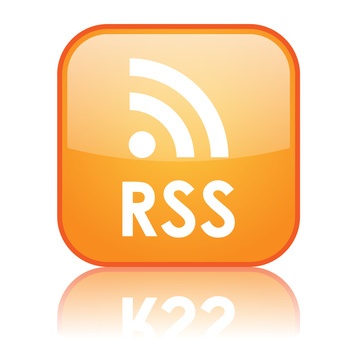 If our website is seized and shut down, find us on Minds.com, MeWe, and Telegram, as well as Bitchute and Rumble for further instructions about where to find us.
If you use the TOR Onion browser, here are the links and corresponding URLs to use in the TOR browser to find us on the Dark Web: Health Impact News, Vaccine Impact, Medical Kidnap, Created4Health, CoconutOil.com.
Published on September 22, 2021
(Visited 36 times, 1 visits today)