Authored by Darlene McCormick Sanchez via The Epoch Times (emphasis ours),
A George Soros-aligned Texas district attorney who faced removal from office for failing to prosecute cases, including high-profile cases of murder and rape, has resigned.
Nueces County District Attorney Mark Gonzalez, a Democrat, announced his resignation in a Sept. 5 letter to Texas Gov. Greg Abbott, a Republican, who will name his replacement.
At the same time, Mr. Gonzalez announced a run for U.S. Senate to unseat Republican Senator Ted Cruz, according to local media.
Mr. Gonzalez sidestepped a civil lawsuit scheduled in December to remove him from office for "incompetence and official misconduct under the guise of prosecutorial discretion" and failure to give bond.
The lawsuit claimed Mr. Gonzalez "nullified" the law, abused his authority, and violated his oath to preserve, protect, and defend the Constitutions and laws of the United States and Texas.
The complaint was initially filed in January by Citizens Defending Freedom state director Colby Wiltse, a resident of Nueces County.
County attorney Jenny Dorsey endorsed the filing in February, allowing it to move forward.
"This is a great day for justice in Nueces County," Mr. Wiltse said in a statement after Mr. Gonzalez made his announcement.
"Mark Gonzalez, like many of the Soros-aligned District Attorneys across the country, redefined the role of the district attorney in the name of social justice, often at the cost of public safety in the communities they swear an oath to protect."
In his resignation letter, Mr. Gonzalez criticized "MAGA-aligned political radicals" working to oust him—an apparent harbinger of his Senate run.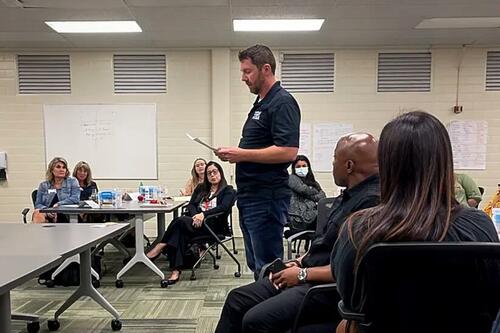 In the letter, Mr. Gonzalez said he refused "to play this rigged Republican game, particularly considering the Republicans' hypocrisy, as their presumptive presidential nominee is under indictment in four jurisdictions across this beautiful country and no less revered."
Mr. Gonzales, who pleaded guilty to a DWI at 19, painted himself in the letter as a man of the people who had overcome a privileged system skewed to reward the rich.
"They want to use me as a sacrificial lamb to send a foreboding message to other duly elected DAs in Texas who exercise their discretion, intending to chill their constitutional and statutory authority to dispense their job duties as they see fit," he stated.
Mr. Gonzalez, a poster boy for Fair and Just Prosecution funded by Democrat mega-donor Soros, was accused of mishandling several high-profile cases as a Texas DA.
Delayed justice
One involved the 2016 murder of Breanna Wood, 21, whose body was discovered wrapped in plastic inside a box at an abandoned oil field trailer near Robstown, Texas, according to local news reports.
Law enforcement charged Wood's ex-boyfriend, Joseph Tejeda, with her murder. The victim was discovered with a gunshot wound to the back of her head and broken arms, according to court records.
But more than five years after the murder, Mr. Tejeda and two other defendants had not been tried in the case that had initially involved the arrest of seven people.
The victim's mother, Fallon Wood, became frustrated and spoke about the delays exacerbated by the pandemic as the cases stalled.
In October 2021, Ms. Wood alleged Mr. Gonzalez blocked her personal email address, according to local news accounts.
As a result, Ms. Wood filed a grievance with the Texas Attorney General's Office and the Texas State Bar.
The Texas Attorney General's Office eventually took over the case. Mr. Tejeda pleaded guilty on Aug. 11 to murder charges and received a 25-year sentence.
Lost evidence
The case against a Corpus Christi obstetrician-gynecologist Dr. Juan Villarreal, accused of sexually assaulting more than a dozen women, was dismissed in February after the Nueces County district attorney's office allegedly lost evidence.
The lawsuit to remove Mr. Gonzalez contends he failed to establish proper procedures for handling evidence in the case with 14 alleged victims of sexual assault.
Some 865 felony-level cases were dismissed between 2021-2022 under Mr. Gonzales's watch, including attempted murder, aggravated assault, sexual assault, family violence, and aggravated robbery, according to the lawsuit.
Almost 2,000 misdemeanors, including family violence, assault, and DUIs, were dismissed during the same period, the lawsuit stated.
It will be up to Mr. Abbott's office to appoint a new district attorney.
The resignation marks a victory for conservatives who have become increasingly alarmed by Soros-aligned DAs that critics say ignore victims while coddling criminals in the name of social justice.
Conservatives have launched recall campaigns, such as the one that successfully removed San Franciso DA Chesa Boudin, or taken legal action against several.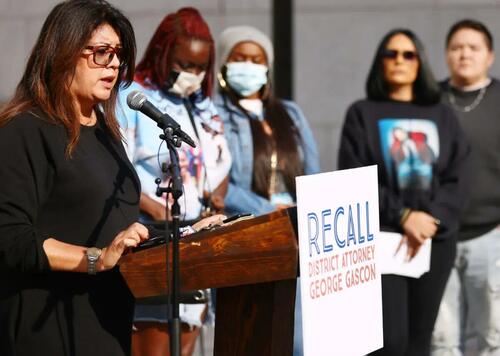 However, proponents of prison reform believe ending mass incarceration is the civil rights issue of our time.
Groups like The Sentencing Project contend the justice system is racist and must be abolished.
Mr. Gonzalez, who already launched a Senate campaign video, was recently touted in Rolling Stone as an abortion rights champion who refused to prosecute women seeking abortions, which are now illegal in Texas.
He told the publication that as a father of four girls, no man or legislator should be able to tell them "what to do with their bodies."
It's still being determined if Mr. Gonzalez's resignation will take effect immediately, according to Ms. Dorsey, who, as county attorney, is awaiting direction from Mr. Abbott's office.
"We are all finding that out together. We are waiting to hear how the governor is going to move forward," she said.
The governor's office did not immediately respond to a request for comment.
Loading…
(Visited 7 times, 1 visits today)