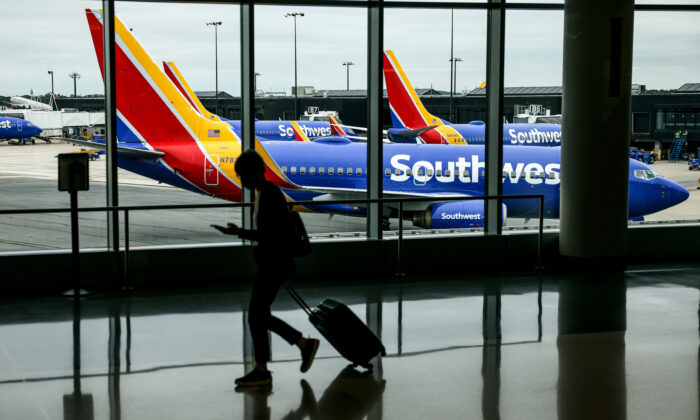 A traveler walks past a Southwest Airlines airplane as it taxies from a gate at Baltimore Washington International Thurgood Marshall Airport on Oct. 11, 2021, in Baltimore. (Kevin Dietsch/Getty Images)
Restrictions tighten despite court ruling in case involving social media
Southwest Airlines and a labor union seem to have learned little from the case of pro-life flight attendant Charlene Carter, several longtime employees told The Epoch Times.
On July 14, a federal jury unanimously awarded Carter more than $5 million, declaring that Southwest illegally fired her in 2017 for "protected speech"—and that her union helped get her fired instead of protecting her.
After Carter used Facebook to express religious views on abortion and criticize the flight attendants' union, a union official reported her posts to Southwest, leading to her dismissal.
Now, three months after jurors found that Southwest and the union violated Carter's rights, recent events have struck a raw nerve among her former coworkers and union members.
The emerging controversy represents the nation's latest example of an employer clashing with employees over the privacy of electronic communications—especially during off-duty hours.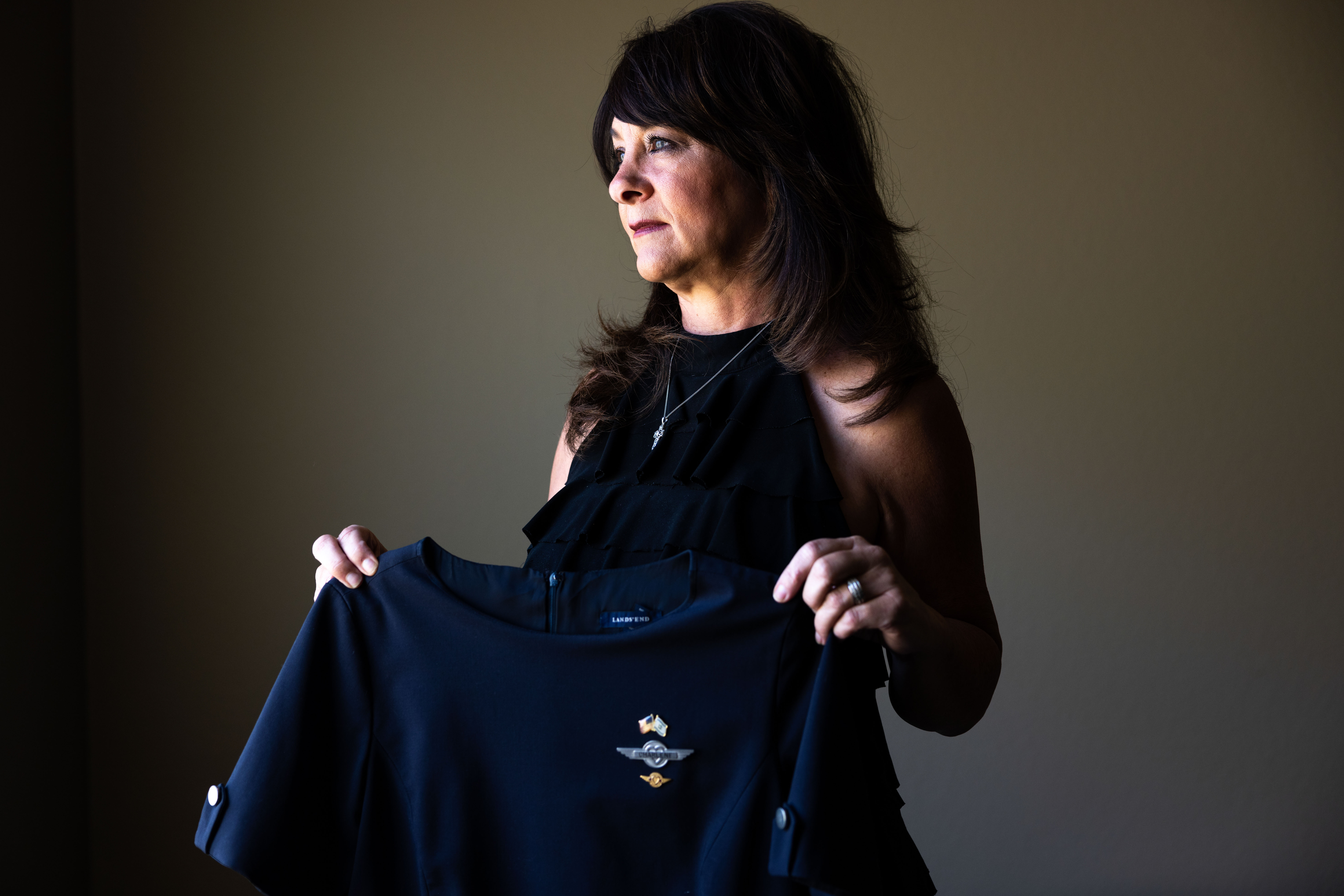 'A Lot of Fear'
Speaking on condition of anonymity, a half-dozen Southwest employees shared their concerns with The Epoch Times; three are pilots, and three are flight attendants.
The employees fear that if their names were divulged, they would lose their jobs.
They also said their employer appears to be signaling that just about anyone could be fired for conduct similar to Carter's.
They point to a new far-reaching policing of private electronic communications. One such policy applies to workers' use of social media and "any other form of electronic communication."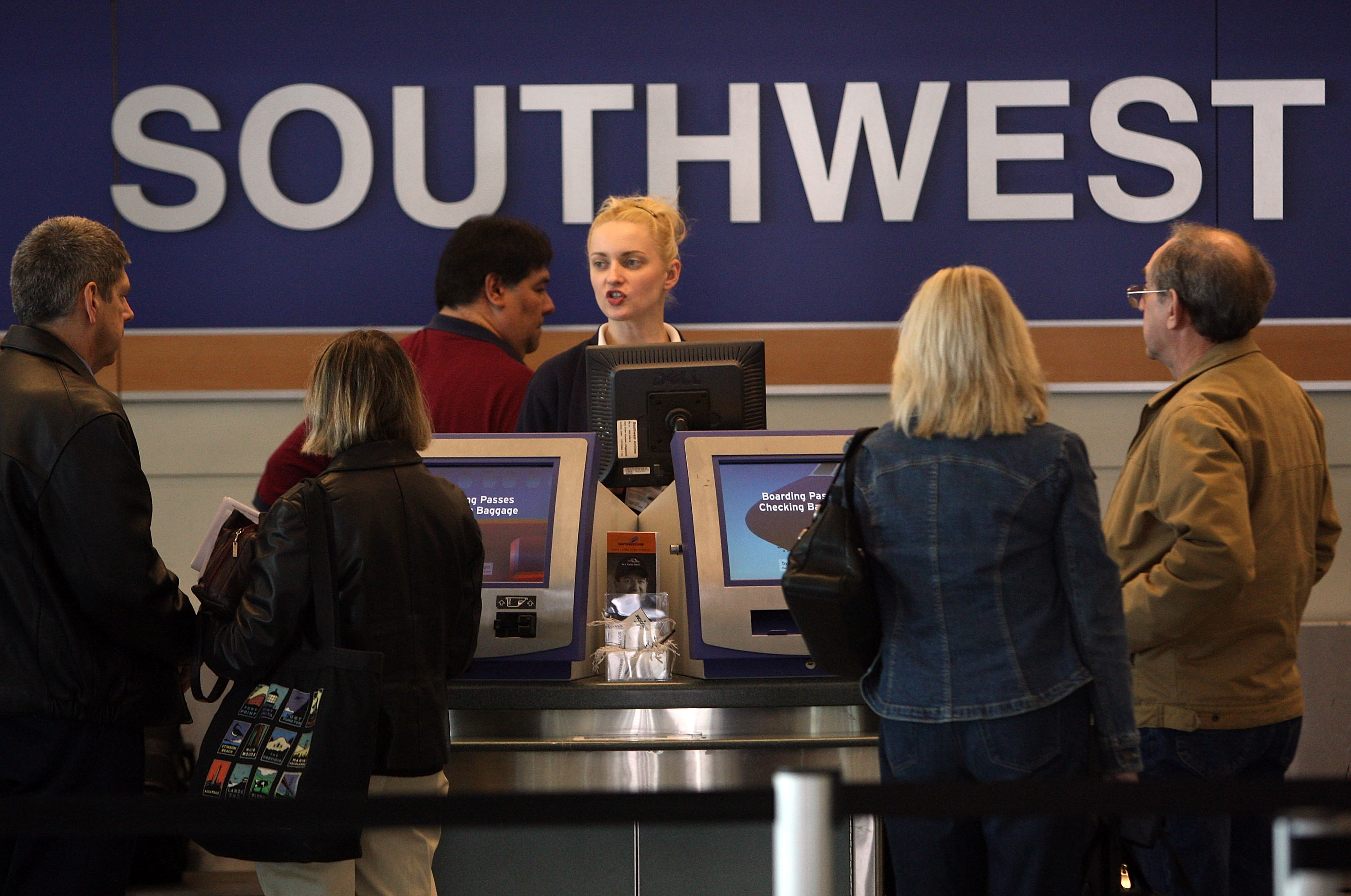 The employees say that, despite the Carter verdict, Southwest has continued investigating employees for online statements, including some made in private chat groups. The employees said several workers have been summoned to "fact-finding" meetings over pronouns that the company urges employees to use with transgender coworkers.
Southwest's recent actions have "created a lot of fear" among the rank and file, a flight attendant said.
The flight attendants' labor union, Transport Workers Union of America Local 556, doesn't seem to be pushing back on behalf of its members, flight attendants said in interviews.
The Epoch Times repeatedly sought comment from the company and the union but received no response.
Encrypted Messages
In light of recent developments at Southwest, workers are afraid that they could become the next victim of a "targeted assassination," a flight attendant said, using a term that surfaced in the Carter case.
During her trial, documents and testimony revealed that a union activist advocated "targeted assassinations"—using the company's strict social media policy to get the union's enemies fired.
That trend seems to be continuing, a flight attendant said in an Oct. 28 interview.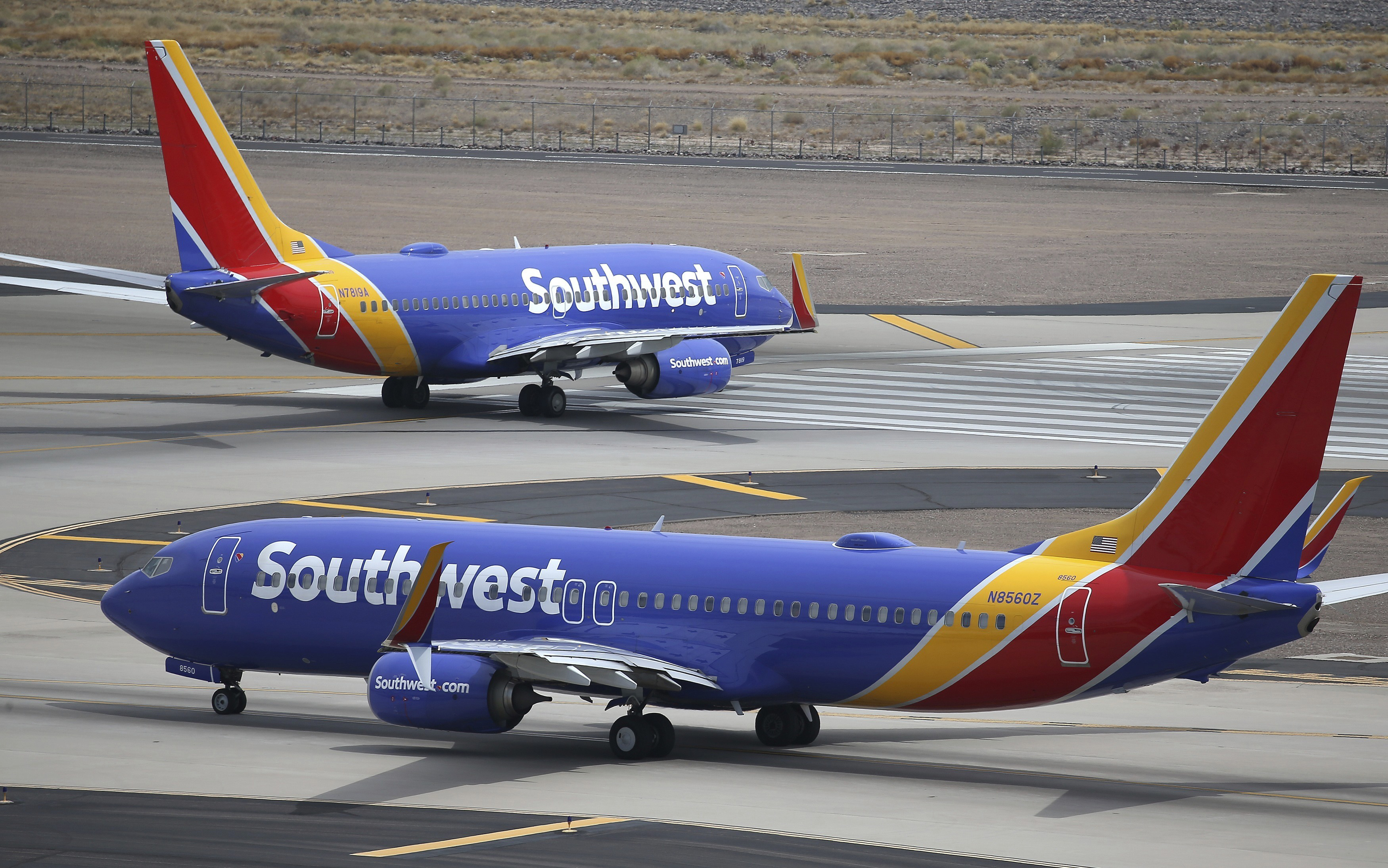 "The union activists, those who hate the conservatives and the Christians, are actively copying, looking for information that they can use to harm those that they disagree with," she said.
Two other flight attendants said they share that belief.
Southwest's communication-policing practices appeared to be broadening even before the new policies were distributed, flight attendants said.
Moles "infiltrated" private groups using an encrypted messaging service, then provided screenshots of messages to Southwest, the flight attendants said.
The company later questioned employees about that content, noting that Southwest's inquiries are "not just limited to traditional social media anymore," according to the flight attendants.
Clicking Blindly?
In early October, Southwest began sending electronic notices telling employees that they were "required" to acknowledge a set of policies by 11:59 p.m. Central time on Oct. 31.
The messages stated that failure to acknowledge the policies by the deadline could result in unspecified "disciplinary action."
Four of the six policies caused concern among the interviewed employees. Those policies deal with social media, information security, and privacy of information.
Many colleagues, especially new hires, may mindlessly click a box indicating that they "acknowledge and confirm acceptance of the policies" without reading the documents, according to the interviewed employees.
"I would say 99 percent of the employees don't know what they clicked," a flight attendant said. "They just trust the company, and they check the box—and it will be to their detriment."
If an employee faces discipline for policy violations and the case goes to court, the company can pull out the documentation and say, "You signed it," according to a flight attendant.
'Disgusted'
The policies described in the company's message fill dozens of pages. Parts of those records disturbed the interviewed employees.
One pilot said, "I read what I could, and I got disgusted with it. I decided not to read it the rest of the way."
In particular, the pilot disapproves of a provision stating that the company can share personal information with third parties. The data can also be stored or transferred outside the United States.
Other employees pointed out that Southwest's definition of "personal information" traipses into unexpected territory, including health conditions, "religious or philosophical beliefs," and sexual orientation.
The pilot was also concerned about the "broad range" of rules applying to employee communications.
He said he's refusing to complete the forms. So are other pilots, even though they don't know how the company will react, he said.
The pilot said he found the new policies especially troubling in light of the Carter case.
"I'm glad she 'took one for the team,' and it worked out for her," he said. "But she suffered a lot."
Carter Awaits Decision
Carter, 57, previously told The Epoch Times her highly personal reason for opposing abortion: She suffered medical issues and lifelong regret over her decision to terminate her first pregnancy when she was 19.
She's a Christian who believes God has forgiven her. She has vowed to use her personal story to protect the unborn.
As of Oct. 29, Carter, who lives in Colorado, was still waiting for a judge to decide how he'll impose the will of the jury that heard her case in Texas, where Southwest is based.
Monetary damages have yet to be set; jurors weren't told that laws cap the amount below the $5 million award they calculated for Carter. The company, Local 556, and Carter's lawyers have all argued for changes to the jury award.
Money aside, Carter's lawyers are asking the judge to order Southwest to reinstate her and to compensate her for the five years of pay she missed while fighting the court case.
They also want the judge to forbid the union and the company "from engaging in any of the activities that the Court declares and the jury found to be unlawful," court records show.
'Big Brother-y'
Jeff Childers, a Florida attorney whose practice includes constitutional and business law, said courts have repeatedly held that "employees have no general right to privacy inside the workplace."
And employers are given a wide berth to impose work rules, he said.
Childers isn't involved with the Southwest employees but agreed to comment on the controversy for The Epoch Times.
Based upon information provided to him, Childers said Southwest's policies "appear to be legal."
Still, he said the policies seem to be "kind of 'Big-Brother-y.'"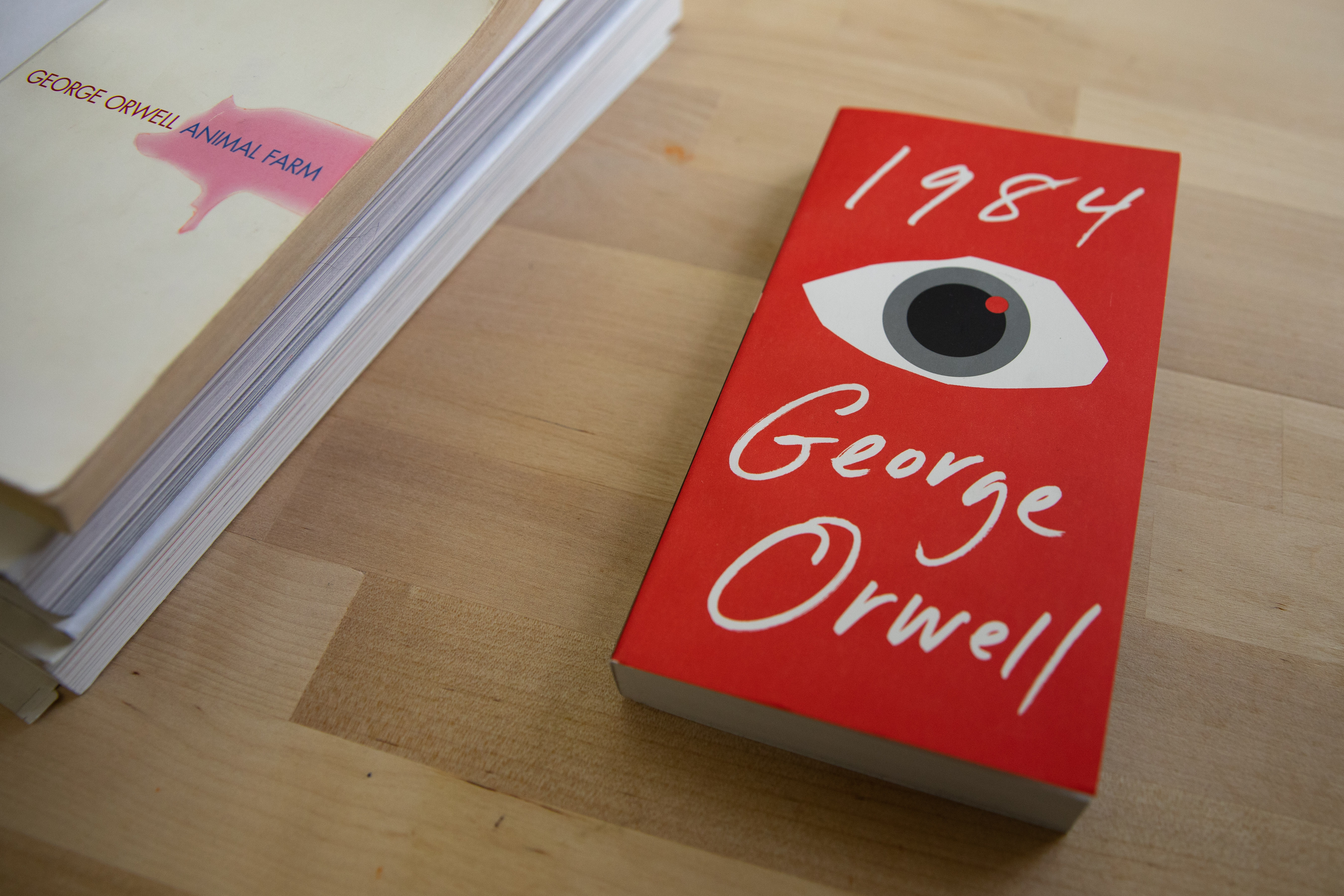 Childers also thinks the company's definition of social media could rightfully be considered "overbroad," as employees claim.
According to employees, the company stated, "Social media means all communication, posts, or content of any sort on the internet … as well as any other form of electronic communication."
The company also stated that it "reserves the right to review, track and monitor your social media activity that is available to the public … or that another person may bring to Southwest Airlines' attention."
Therefore, the company stated, employees "should have no expectation of privacy" in these communications.
Three of the interviewed employees say that those statements and others, taken together, make them worry that anything they communicate to anyone, even with no mention of Southwest, could land them in hot water with the company.
"I think that anything on my private iPhone or iPad is now subject to investigation by Southwest Airlines," one flight attendant said.
She has recently talked to roughly 10 coworkers who share her concerns, and she said thousands of pilots and flight attendants participate in private messaging groups that have been focusing on the policies lately.
"None of us feel safe" from the company's intrusions into messages that should be private, the flight attendant said.
If any of the employees face discipline and take legal action as Carter did, Childers said he's unsure how courts might handle cases in which nonpublic messages, such as those in a private encrypted messaging group, may have been used against an employee.
That's a novel angle, he said.
"The law is slow. It takes a while to catch up to new technologies," Childers said.
Asked how he would advise employees who are concerned about their employer's social media policies, Childers said, "I would tell them what I tell every single one of my clients, which is, 'Never put anything in writing that you don't want the entire world to see.'"
Seeking Help
Worried Southwest employees have consulted with multiple attorneys.
One law firm advised workers to send a message telling the company that they received the policy but "explicitly do not 'agree'" with it.
The employees were also advised to state that they don't consent to personal information being collected and disseminated to third parties "absent a valid, enforceable court order."
The law firm also suggested that the policy "does not constitute an 'agreement' or contract" and that any attempt by Southwest to negotiate contracts with unionized employees would violate the Railway Labor Act.
The flight attendants argue that the company shouldn't be able to impose employment conditions on them or other unionized employees unilaterally.
However, at several recent meetings in multiple cities, union officials told members of Local 556 that they were powerless to do anything about the controversial policies.
"Why are they bailing out?" one flight attendant asked. "They have a responsibility to negotiate on behalf of the members. They're just relinquishing all of that power, and they're saying, 'There's nothing we can do.' Then why are you here if you're not going to protect your members?"
(Visited 1 times, 1 visits today)