Both the newly announced impeachment of President Joe Biden and that of President Donald Trump center on the same incident in Ukraine, but from different sides.
The impeachment inquiry announced by House Republicans against President Joe Biden centers on his involvement with Ukraine, just as the Eastern European country figured prominently in the first impeachment of President Donald Trump. In fact, both impeachments touch upon the same incident, but from opposite sides.
House Speaker Kevin McCarthy (R-Calif.) announced the impeachment inquiry on Sept. 12, summarizing the results of the investigations to date, including nearly $20 million in alleged payments from foreign sources to the Biden family and associates, the president's past communications with his son Hunter Biden about his overseas business dealings, as well as whistleblower allegations that the Department of Justice extended special treatment to the Biden family.
"These are allegations of abuse of power, obstruction, and corruption and they warrant further investigation by the House of Representatives," Mr. McCarthy said.
The centerpiece of the allegations goes back to 2016, when then-Vice President Biden used a $1 billion loan guarantee as leverage to have Ukraine fire prosecutor Victor Shokin, who was investigating Ukrainian energy company Burisma. At the time, the vice president's son Hunter Biden was collecting $1 million a year to sit on the company's board and Burisma associates were pressuring him to ensure any investigations into the company's owner were quashed.
It was President Trump's requesting assistance from Ukrainian President Volodymyr Zelenskyy in investigating this matter during a 2019 phone call that prompted House Democrats to launch an impeachment inquiry of him and later voting to impeach him. President Trump was acquitted by the GOP-led Senate at the time.
Ukraine has long been a crucible of geopolitical tensions, culminating in Russia's invasion of the country in 2022. Hunter Biden was given the Burisma position in 2014, three months after Vice President Biden was designated by President Barack Obama as "point-man" for Ukraine.
Mr. Shokin was appointed Ukraine's prosecutor general in February 2015 and later that year started preparing a money laundering case tied to Burisma.
On Nov. 2, 2015, Hunter Biden received an email from Burisma owner Mykola Zlochevsky's adviser, Vadym Pozharskyi, demanding "deliverables" and saying that the "ultimate purpose" was to "close down any cases or pursuits" against Zlochevsky.
Several weeks later, Vice President Biden visited Ukraine and, among other things, demanded the removal of Mr. Shokin.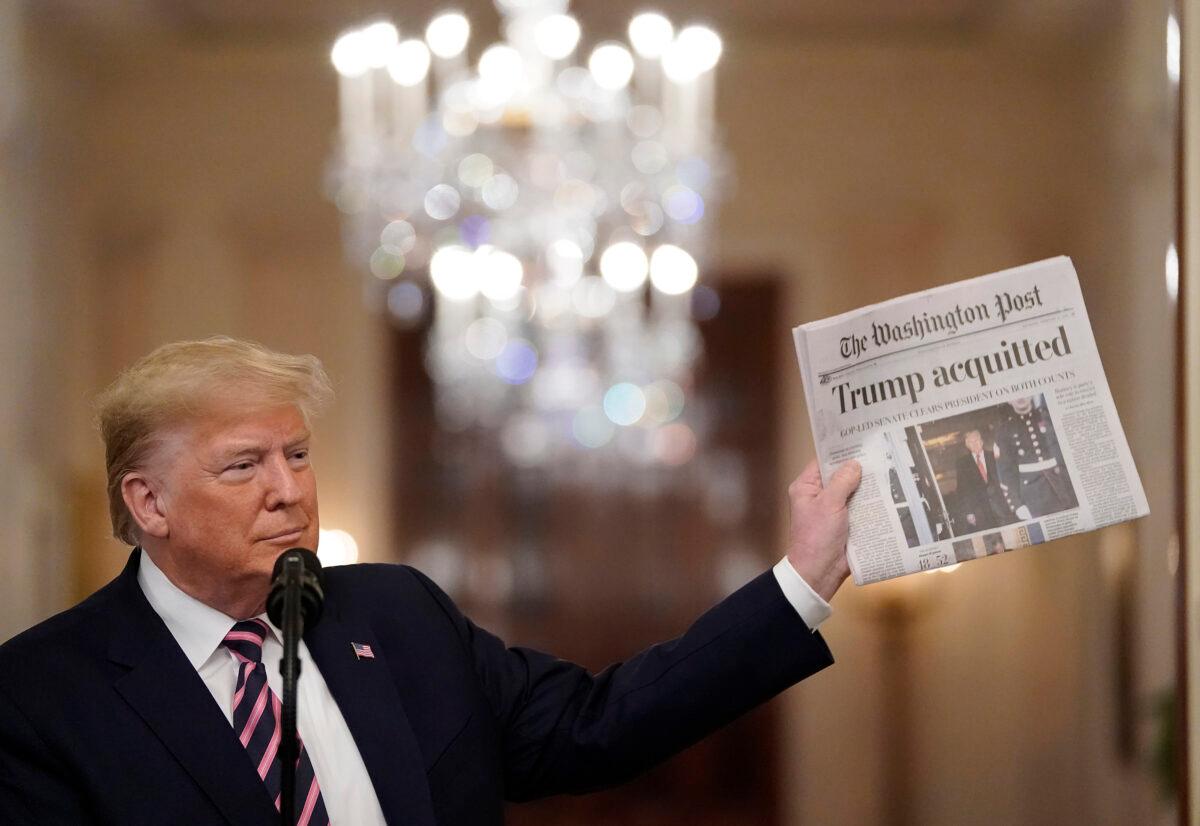 While there were some accusations that Mr. Shokin was corrupt, the U.S. government seemed satisfied with his performance.
Just weeks before the vice president's visit, a joint task force of U.S. State, Treasury, and Justice Department officials deemed Ukraine's progress on anti-corruption sufficient to earn it another $1 billion loan guarantee.
In addition, Victoria Nuland, then-assistant U.S. secretary of state, wrote to Mr. Shokin in June 2015 that "we have been impressed with the ambitious reform and anti-corruption agenda of your government."
When Ukraine's then-President Petro Poroshenko didn't initially act on Vice President Biden's demand, the latter threatened to withhold the $1 billion loan guarantee. He later boasted about the incident during a 2018 Council on Foreign Relations event.
On July 25, 2019, when President Trump called President Zelenskyy to congratulate him on winning a majority in the Ukrainian parliament, he mentioned that he would like Ukraine to examine the circumstances of Mr. Shokin's firing and former Vice President Biden's role in the matter. He said then-Attorney General Bill Barr would call to discuss the matter.
"There's a lot of talk about Biden's son, that Biden stopped the prosecution and a lot of people want to find out about that so whatever you can do with the Attorney General would be great, Biden went around bragging that he stopped the prosecution so if you can look into it… It sounds horrible to me,"
he said
.
Democrats interpreted it as President Trump's abusing his power to have his political opponent investigated.
President Trump has insisted the call was nothing wrong with the call and that Democrats were trying to cover up the Biden family's corruption.
Republicans now say there indeed was corruption worth investigating. In addition to the money Hunter Biden received in Ukraine, they also point to payments from Elena Baturina, the wife of a former mayor of Moscow, as well as money from companies linked to the Chinese Communist Party.
They also capitalize on evidence that contradicts President Biden's claims that he never discussed with his son his overseas business and that there was a "wall" between those business dealings and his official position.
"Not only did they discuss business, they discussed strategy, they discussed when they were going to meet with these people, they discussed what the narrative was going to be, how they were going to lie to the American people when word got out that they were being investigated for corruption in Ukraine and being investigated for tax crimes and things like that," Rep. James Comer (R-Ky.), who chairs the House Oversight committee, recently
told
Newsmax.
"There was never a wall between Joe Biden and his family's shady business dealings, and I think what we're going to find is that Joe Biden not only knew about them, but Joe Biden was the ringleader in all of the crimes that his family's committed."
Mr. McCarthy put Mr. Comer in charge of the inquiry together with Rep. Jim Jordan (R-Ohio), head of the House Judiciary Committee, and Rep. Jason Smith (R-Mo.), head of the House Ways and Means Committee.
"Regardless of your party or who you voted for, these facts should concern all Americans," Mr. McCarthy said.
"The American people deserve to know that the public offices are not for sale and that the federal government is not being used to cover up the actions of a politically associated family."
(Visited 1 times, 1 visits today)