by Brian Shilhavy
Editor, Health Impact News
There have been widespread rumors this week that the thousands of flights canceled this past weekend by Southwest Airlines have been the result of massive amounts of people calling in sick to protest COVID-19 vaccine mandates for the airline industry.
Neither management nor airline employees would admit to a protest movement like this, as it is illegal and considered a matter of "national safety."
Anyone who was around 40 years ago will remember when President Ronald Reagan fired 11,345 striking air traffic controllers who had ignored a court order to return to work.  Reagan considered the strike a "peril to national safety" and ordered air traffic controllers back to work under the terms of the Taft–Hartley Act.
When the vast majority of them refused, Reagan banned them from federal service for life.
Pilot Joshua Yoder, who is the co-founder of the U.S. Freedom Flyers that recently produced a video that we published, appeared as a guest on Tucker Carlson's show on Fox this week.
He made sure to explain that he and his group would never endorse a strike or "sick out" as he knows that this is illegal.
Here is what he did say on national TV:
As we know the transportation sector is the heart and soul of this country. And it's a very delicate system. If there's a disruption in one part of the system, it has a catastrophic effect among the rest of the system, which is going to affect commerce, it's going to affect trade, and ultimately it is going to affect the economy.

If you have flights reduced by 30% because 30% of the pilots are fired because they won't take the vaccine, this is going to affect how your goods get here from overseas, how they're distributed to the stores.

We have all the control. And the control comes from a simple word. And that's "no." We just don't need to comply.

I think you will see massive disruptions in the supply chain and in your travel, if we just stand up and say "no."

If these companies fire us, and they fire 30% of the workforce, aircraft are going to stop moving. And it's going to affect you.

It's going to affect your air travel, and it's going to affect the economy.
Another commercial airline pilot, who was only identified as "David in Orange County," called into the American Journal show on Infowars.com this week.
He started out by explaining that they were given a very small window of opportunity to try and file a medical or religious exemption to the mandated COVID-19 shots, making it almost impossible to do so.
He then goes on to explain that all pilots must maintain a mandated FAA medical certificate of "good health" based on a medical exam, and that if the COVID-19 shots cause any type of injury that would cause them to fail that exam, that basically their careers are over.
He expressed surprise that more pilots were not talking about this subject.
David also addressed the issue of flying with pilots who have taken the COVID-19 shot, and their increased risks for blood clots. He stated:
I've noticed that some of the pilots who have taken the shot are almost mentally missing things that are kind of surprising, that (they) wouldn't normally miss. It's a good thing there's two of us up there, because we can at least bounce things back forth with each other and work together as a team.
Watch both interviews. This is on both our Bitchute and Rumble channels.
Here is the Freedom Flyers video.
See Also:
Understand the Times We are Currently Living Through
Identifying the Luciferian Globalists Implementing the New World Order – Who are the "Jews"?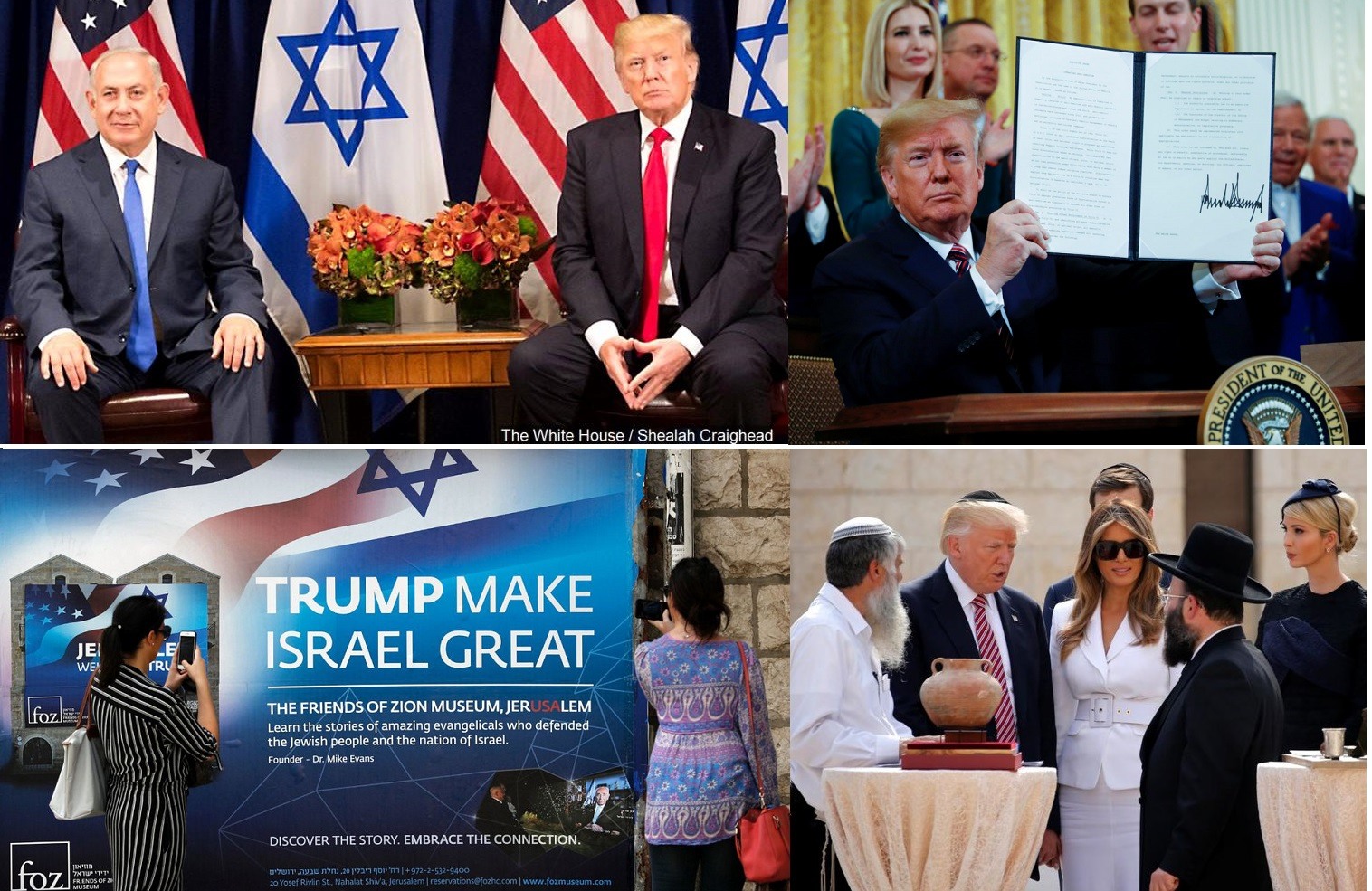 Insider Exposes Freemasonry as the World's Oldest Secret Religion and the Luciferian Plans for The New World Order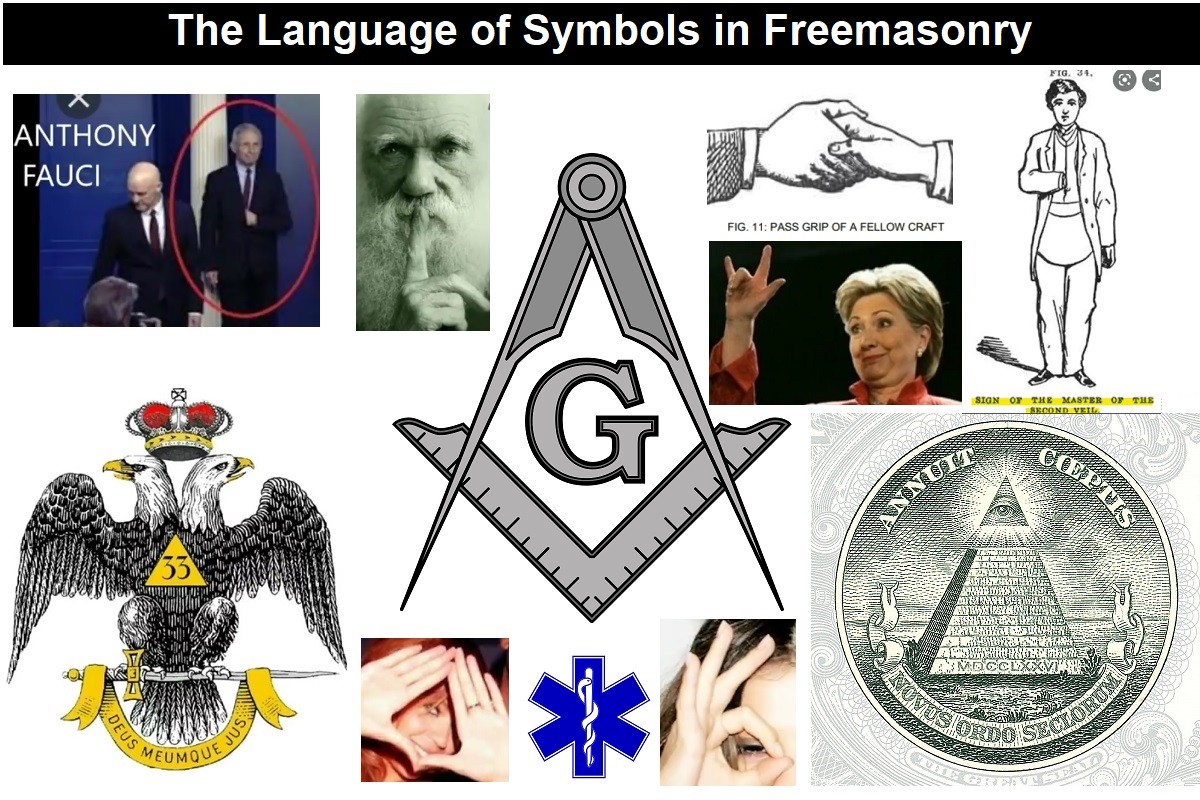 The Most Important Truth about the Coming "New World Order" Almost Nobody is Discussing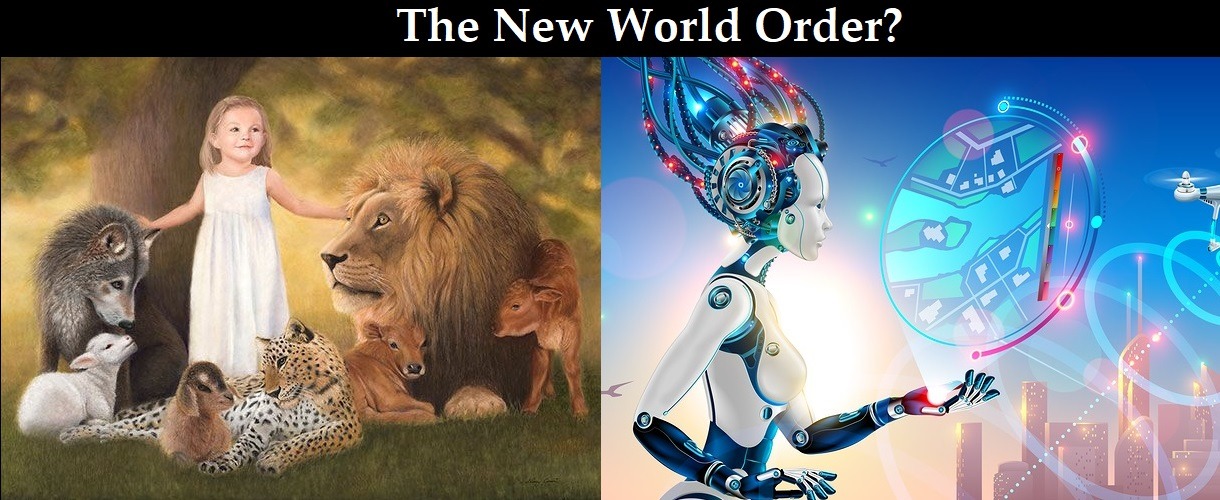 It's Time to Choose Sides: Do You Even Know What Side You Are On?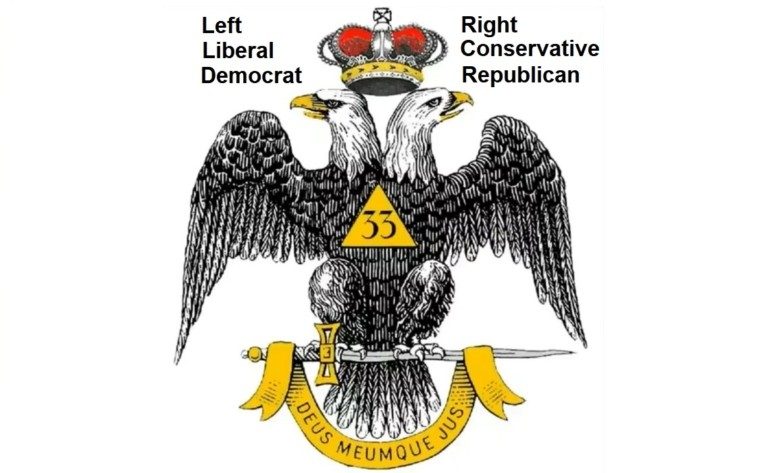 The Seal and Mark of God is Far More Important than the "Mark of the Beast" – Are You Prepared for What's Coming?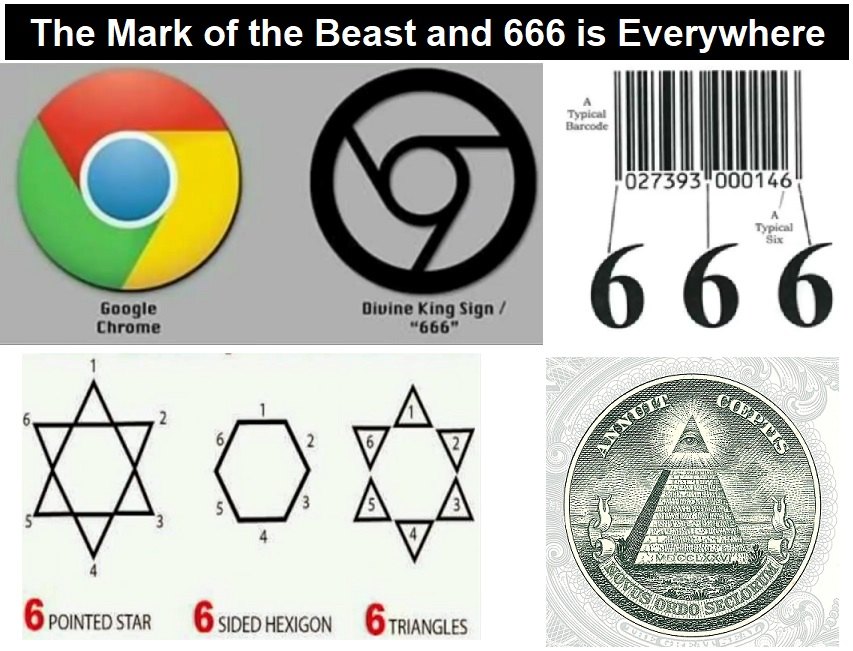 What Happens When a Holy and Righteous God Gets Angry? Lessons from History and the Prophet Jeremiah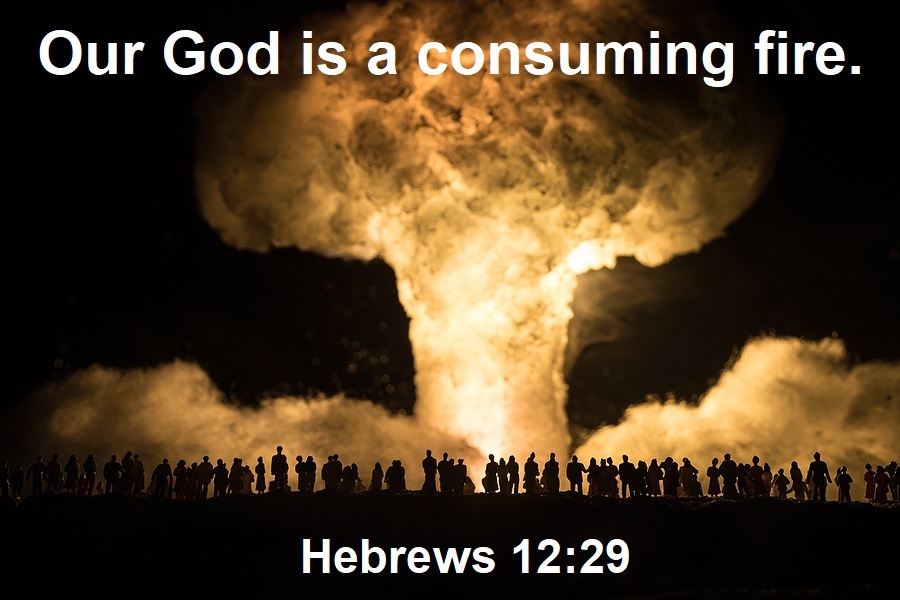 The Satanic Roots to Modern Medicine – The Mark of the Beast?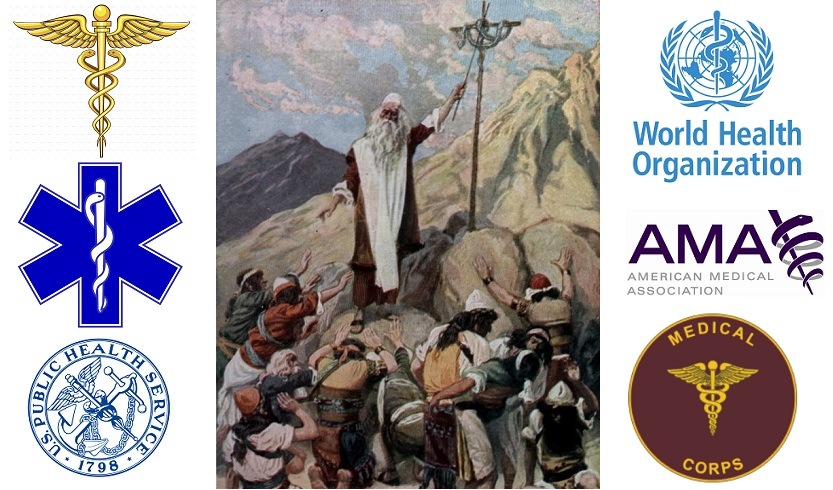 Medicine: Idolatry in the Twenty First Century – 6-Year-Old Article More Relevant Today than the Day it was Written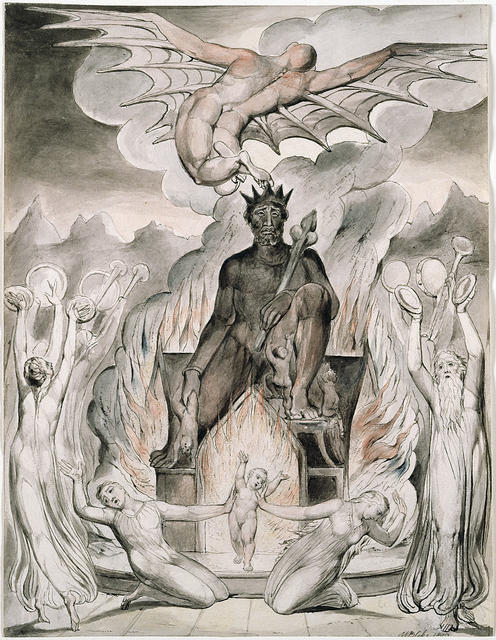 Having problems receiving our newsletters? See: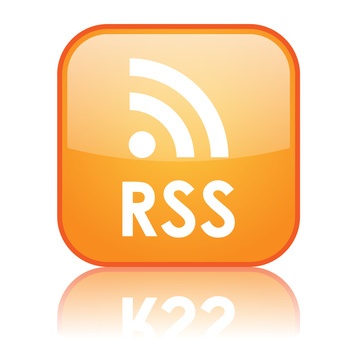 If our website is seized and shut down, find us on Minds.com, MeWe, and Telegram, as well as Bitchute and Rumble for further instructions about where to find us.
If you use the TOR Onion browser, here are the links and corresponding URLs to use in the TOR browser to find us on the Dark Web: Health Impact News, Vaccine Impact, Medical Kidnap, Created4Health, CoconutOil.com.
See Also:
COVID-19 "Vaccine" Casualties List
CDC: 16,310 DEAD 778,685 Injured Following COVID-19 Shots – 2.5X More Deaths than Following ALL Vaccines for Past 30 Years – 2,102 Fetal DEATHS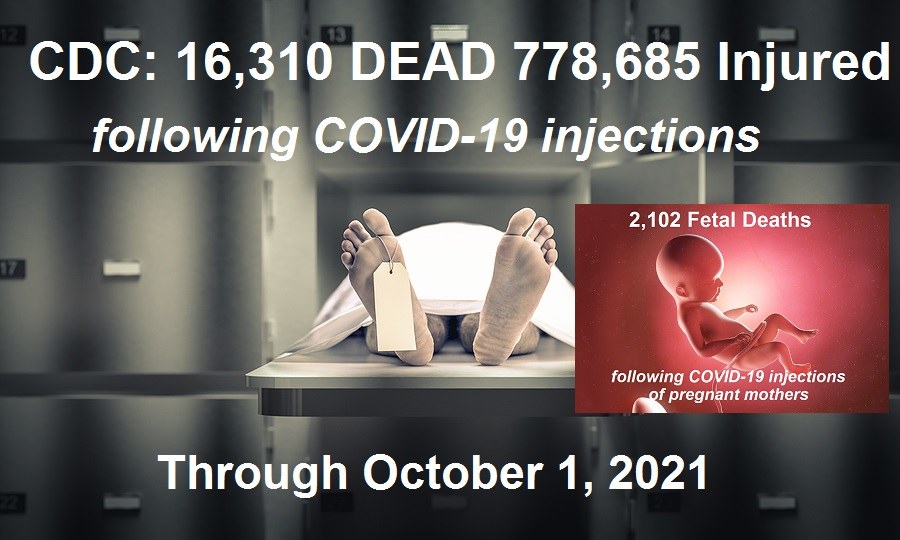 As Deaths and Injuries to Teens Increase After COVID-19 Shots Pfizer Asks FDA for Emergency Authorization to Inject 5 to 11-Year-Olds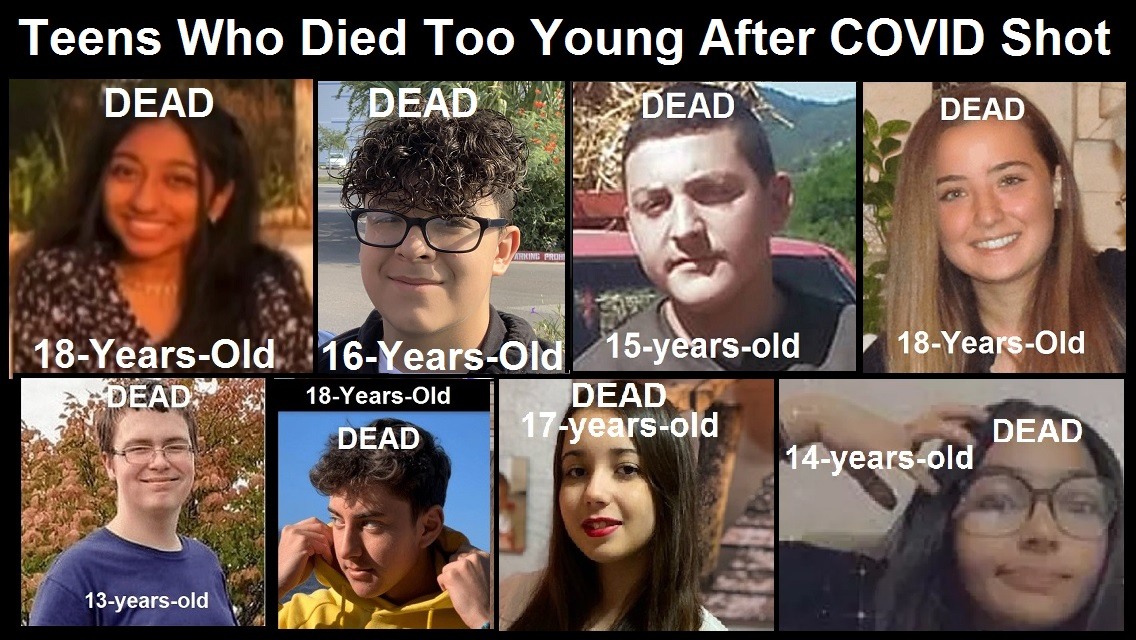 Post COVID-19 Injections: The Dead Don't Speak, but Those with Crippling Injuries Issue Warnings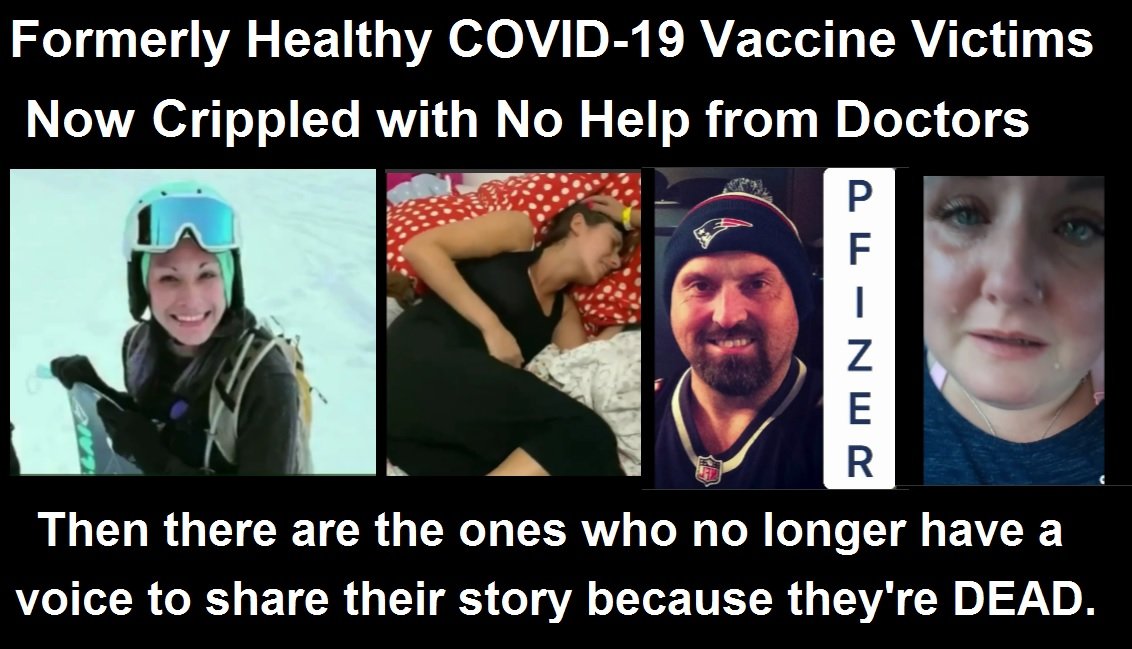 Denver Policeman Crippled After Mandatory Pfizer Shot – Are Law Enforcement the Key to Resisting Medical Tyranny?
1,969 Fetal Deaths Recorded Following COVID-19 Shots but Criminal CDC Recommends Pregnant Women Get the Shot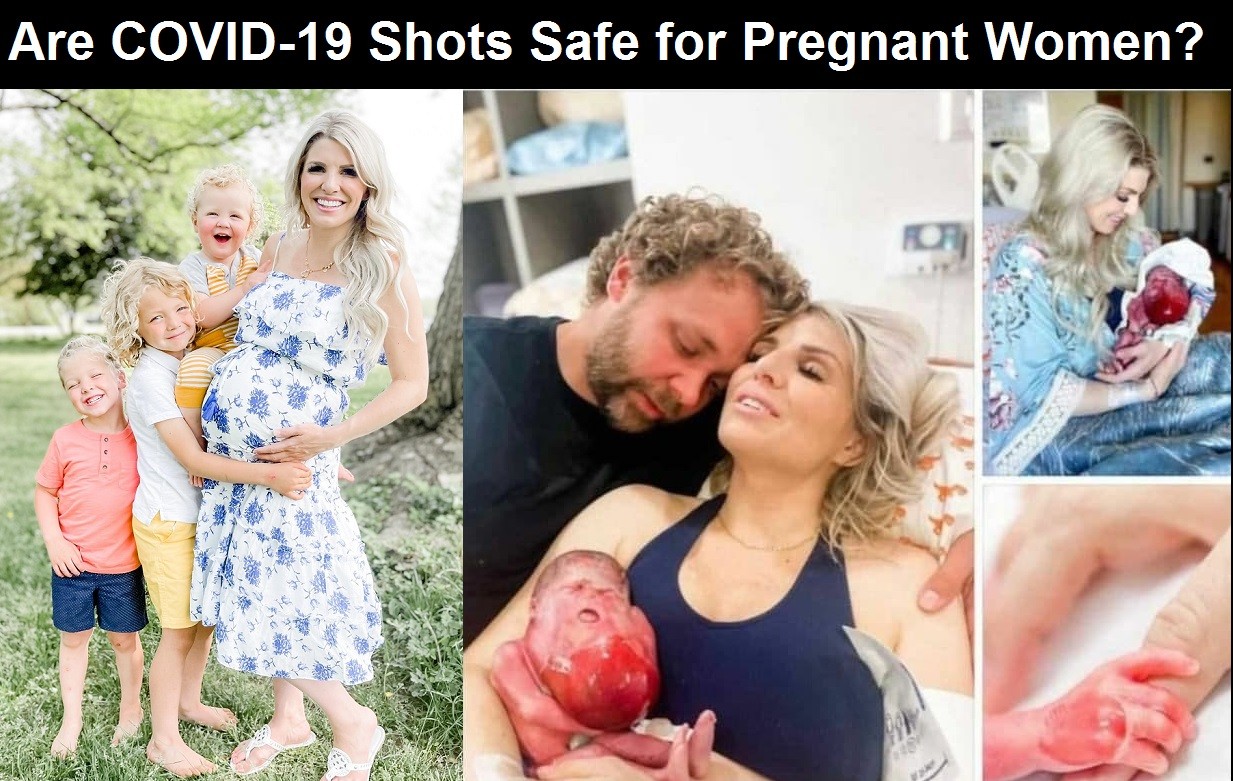 Study: COVID-19 Vaccines INCREASE Deaths and Hospitalizations from COVID-19 Based on Analysis of Most-Vaccinated Countries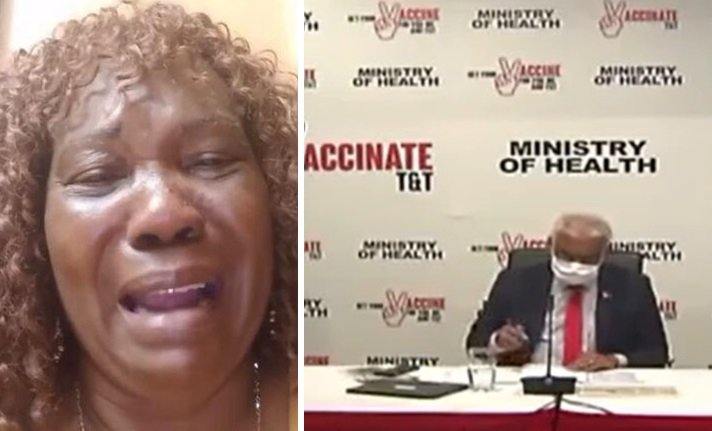 26,041 Deaths 2,448,362 Injuries Following COVID Shots in European Union's Database as Slovenia Suspends J&J Shot After Death of 20-Year-Old Student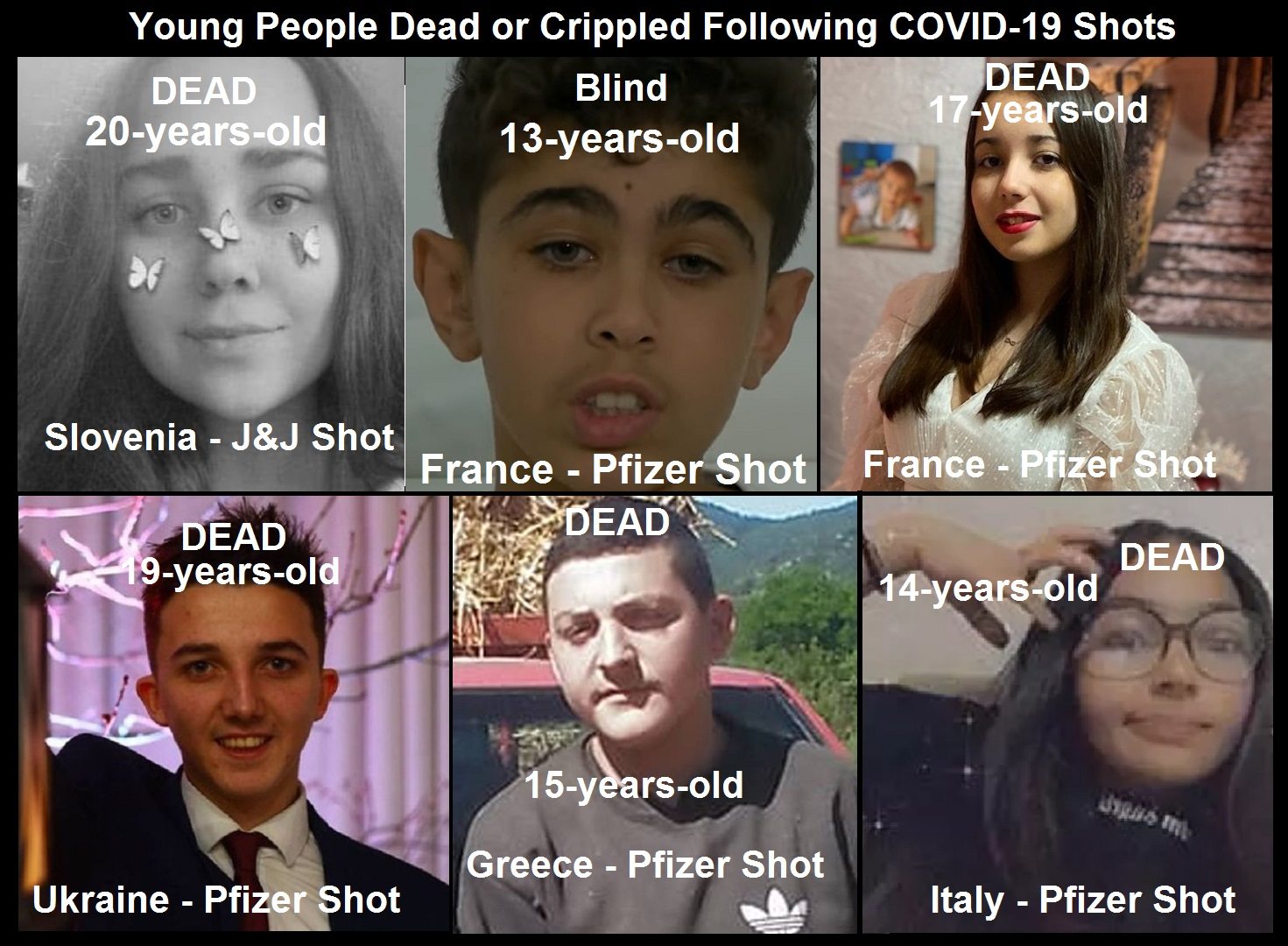 Whistleblower Lawsuit! Government Medicare Data Shows 48,465 DEAD Following COVID Shots – Remdesivir Drug has 25% Death Rate!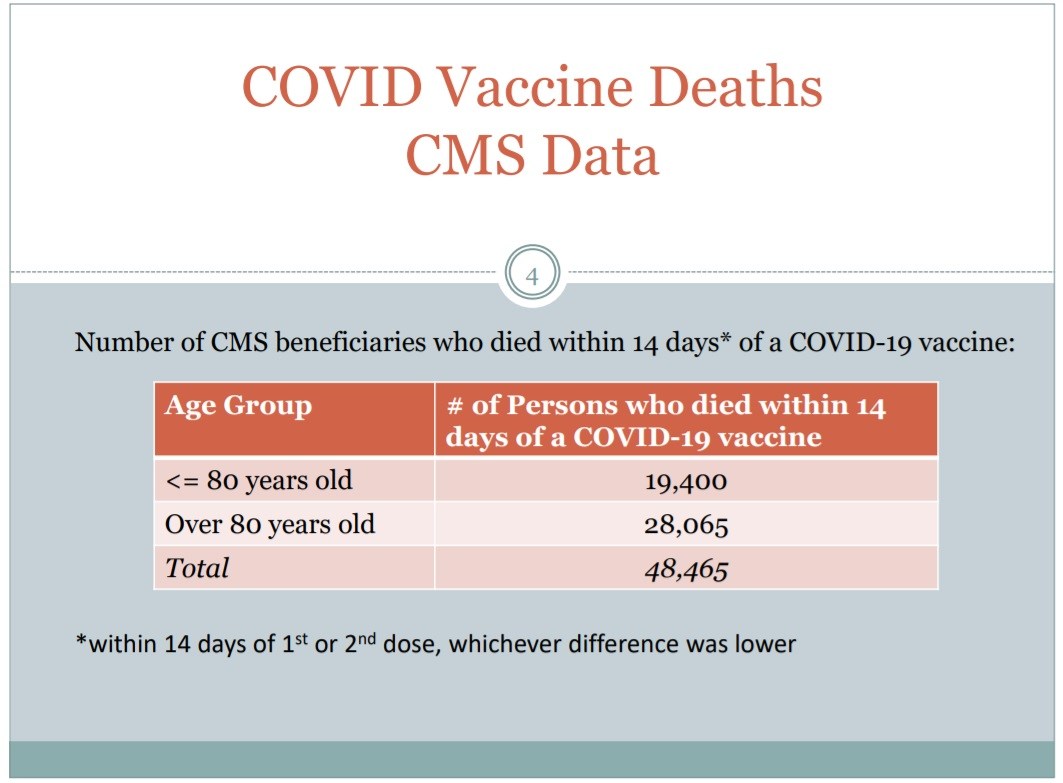 Australia Records 10X More Deaths Following COVID-19 Shots than Recorded Deaths Following ALL Vaccines for Past 20 Years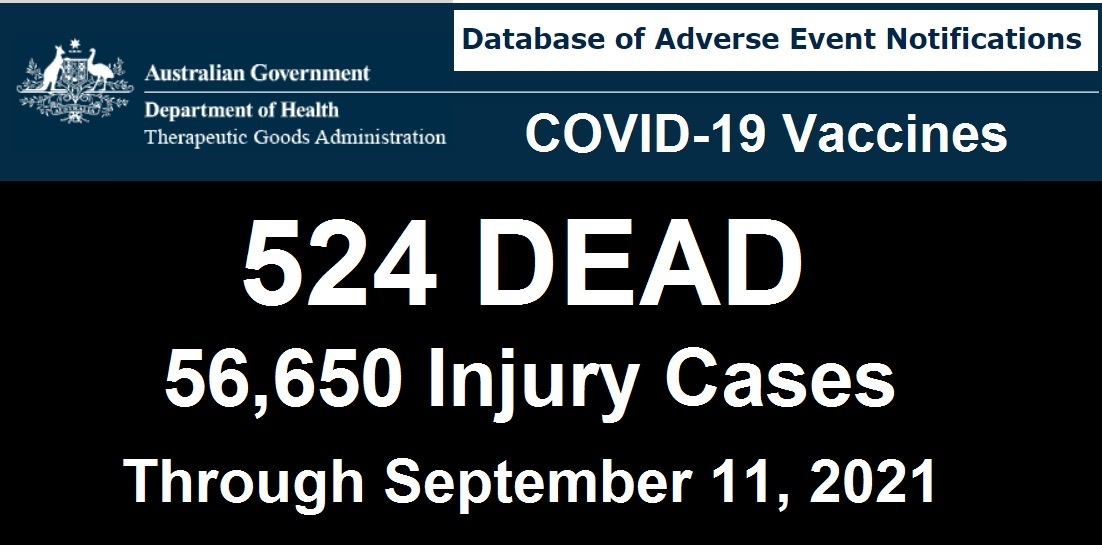 UK Medicine Regulator Confirms There Have Been Four Times as Many Deaths Due to the Covid-19 Vaccines in 8 Months than Deaths Due to All Other Vaccines Combined in 20 Years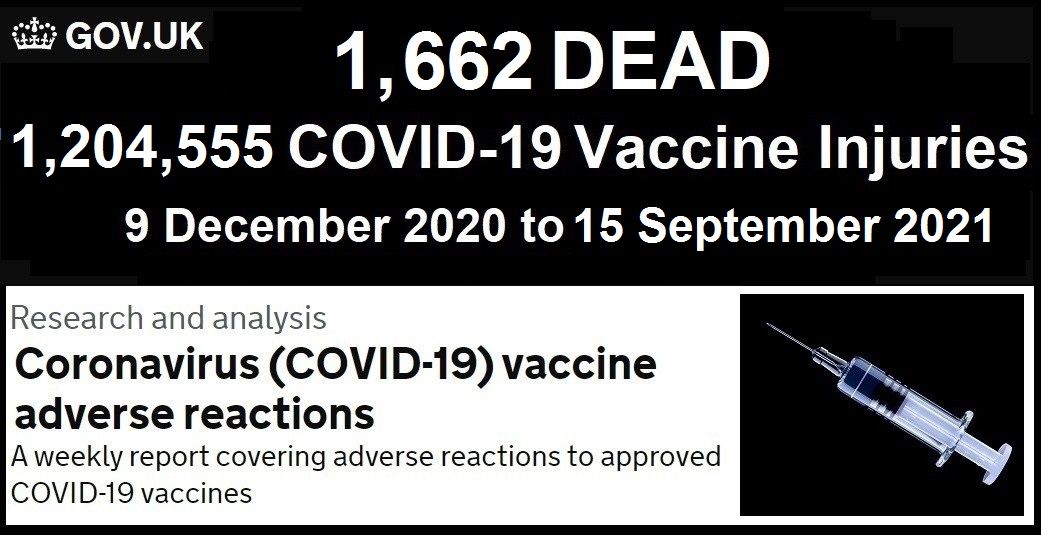 Mockers of Anti-Vaxxers Continue to Die After Taking a COVID-19 Injection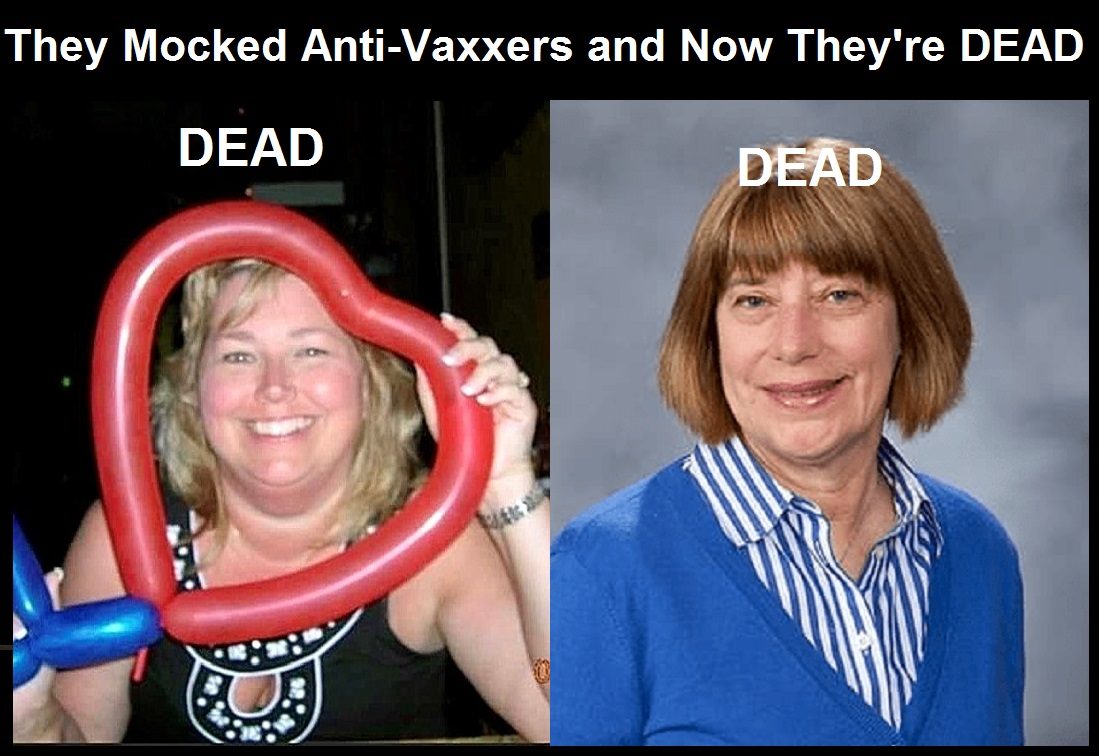 STUDY: Government's Own Data Reveals that at Least 150,000 Probably DEAD in U.S. Following COVID-19 Vaccines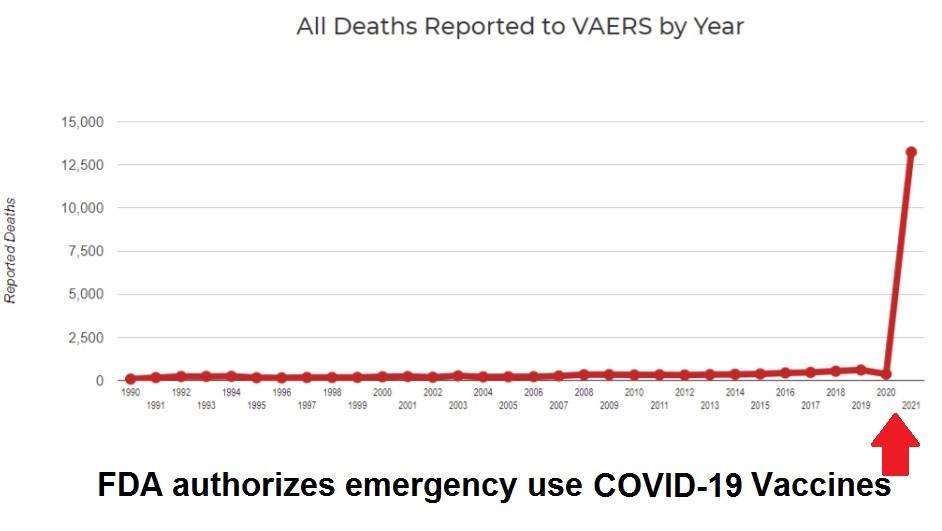 Local Detroit TV Asks for Stories of Unvaxxed Dying from COVID – Gets over 180K Responses of Vaccine Injured and Dead Instead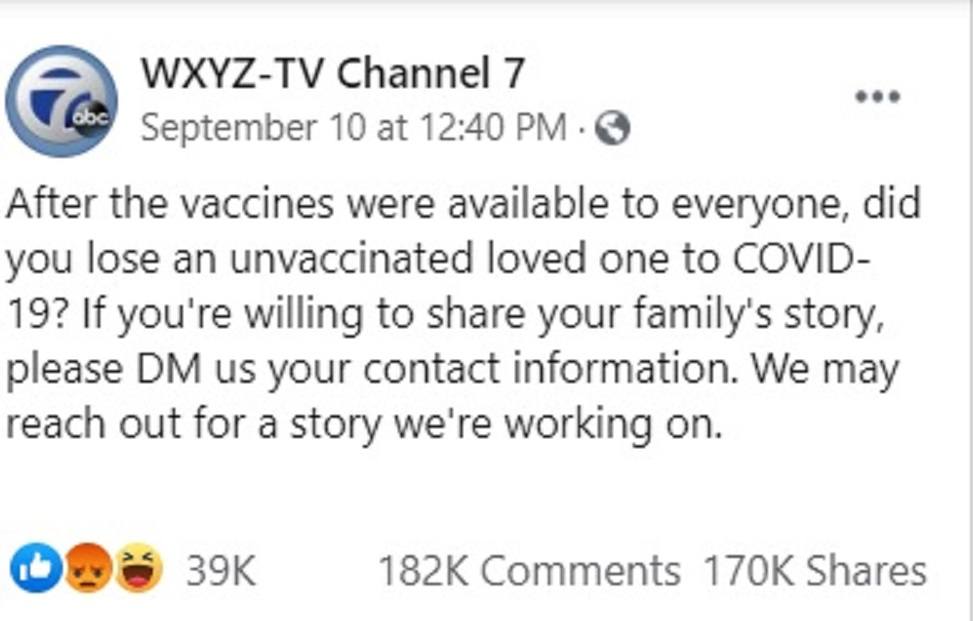 Teens 50X More Likely to Have Heart Disease After COVID Shots than All Other FDA Approved Vaccines in 2021 Combined – CDC Admits True but Still Recommends It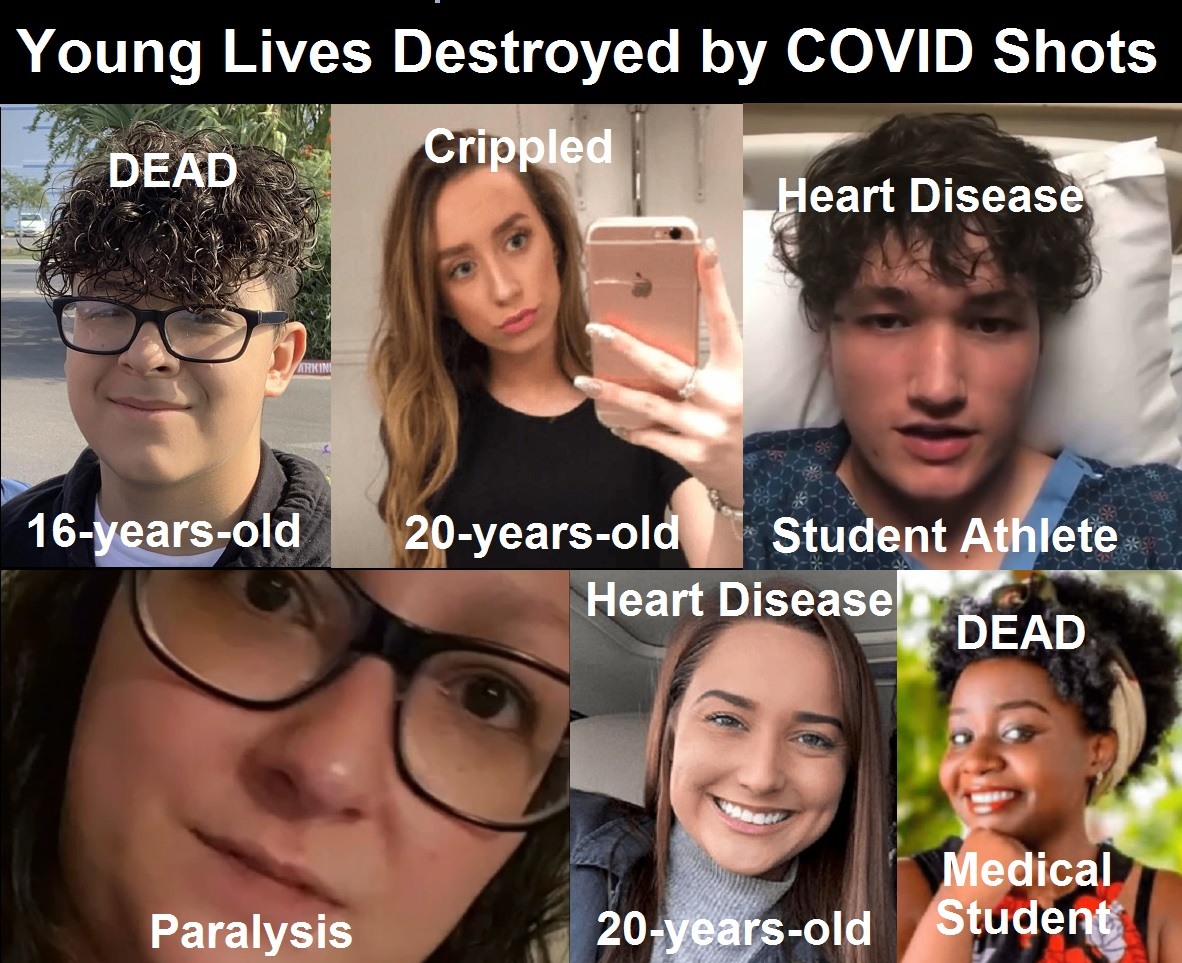 Besides Fetal Deaths, Breastfeeding Babies are Dying and becoming Sick following Mothers' COVID Shots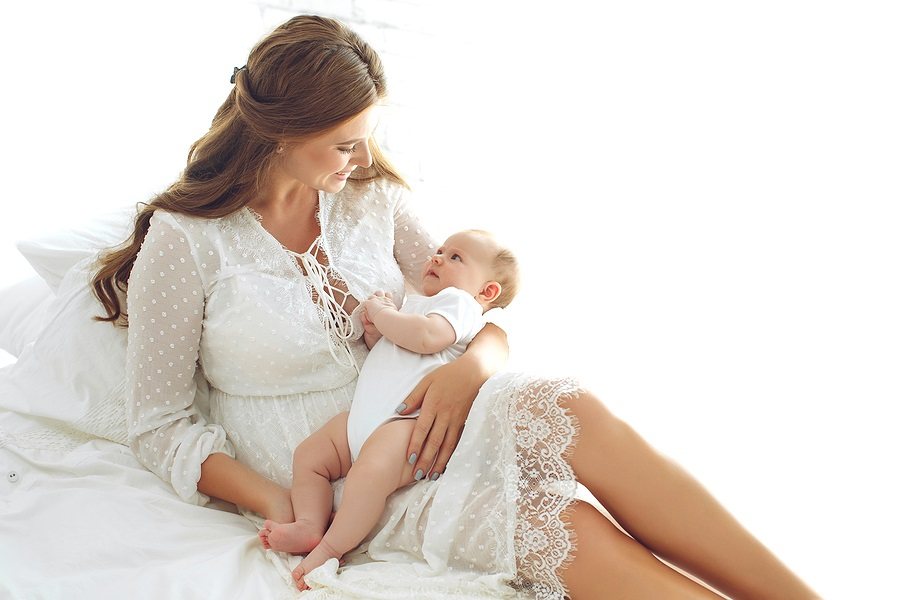 Military Members are Dying and Suffering Crippling Effects from COVID Vaccinations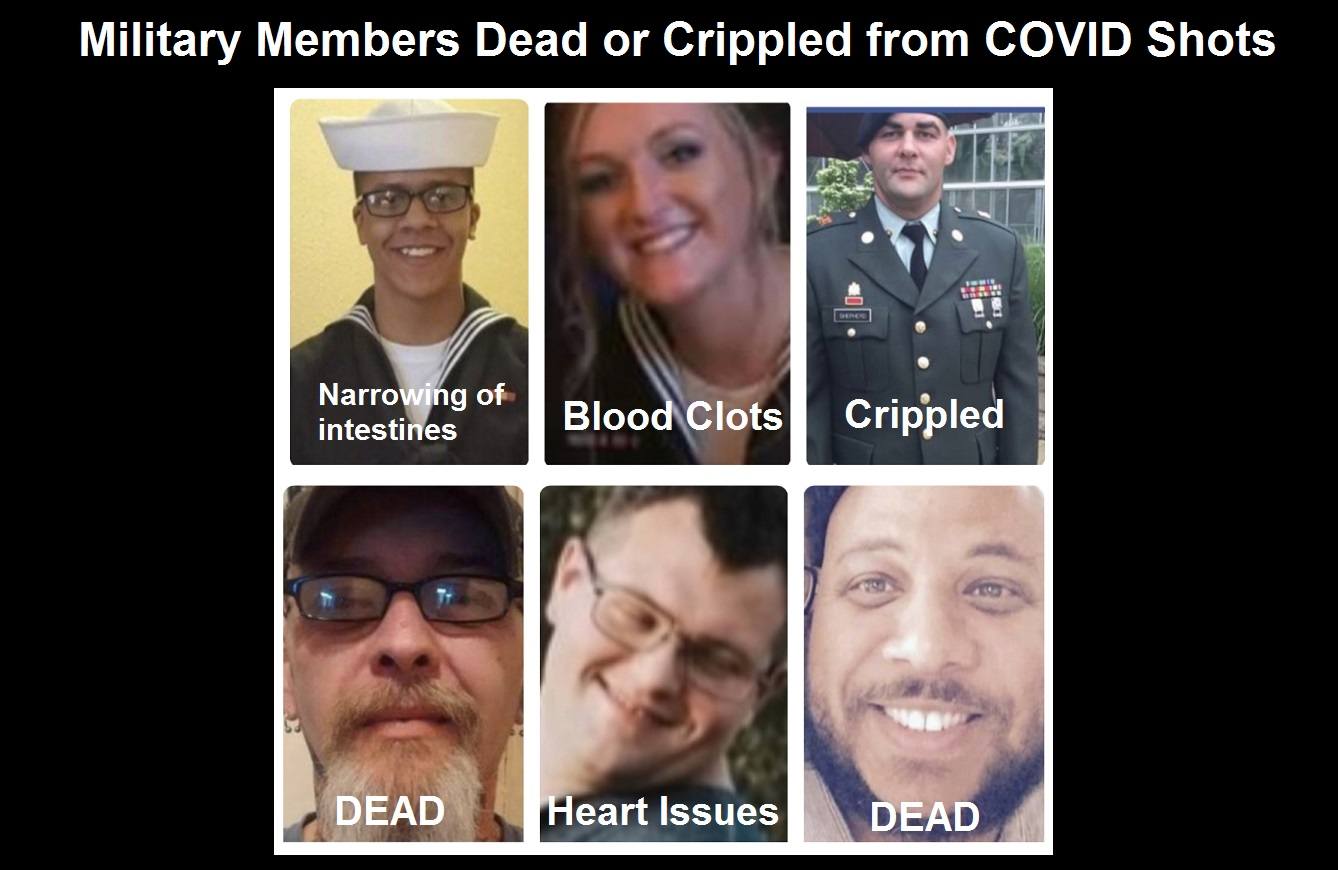 CDC: Teens Injected with COVID Shots have 7.5 X More Deaths, 15 X More Disabilities, 44 X More Hospitalizations than All FDA Approved Vaccines in 2021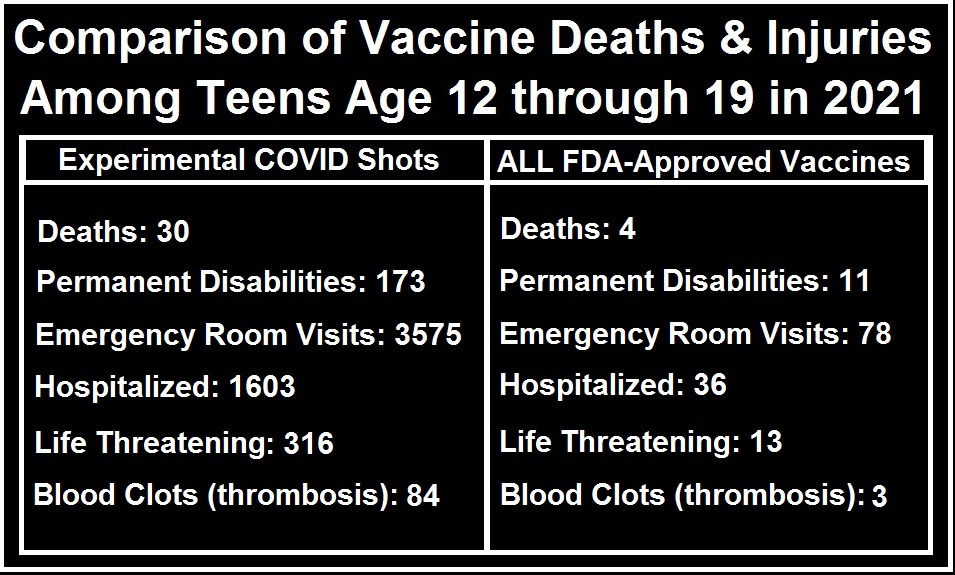 COVID Shots Are Killing and Crippling Teens in Record Numbers – Young Children Are Next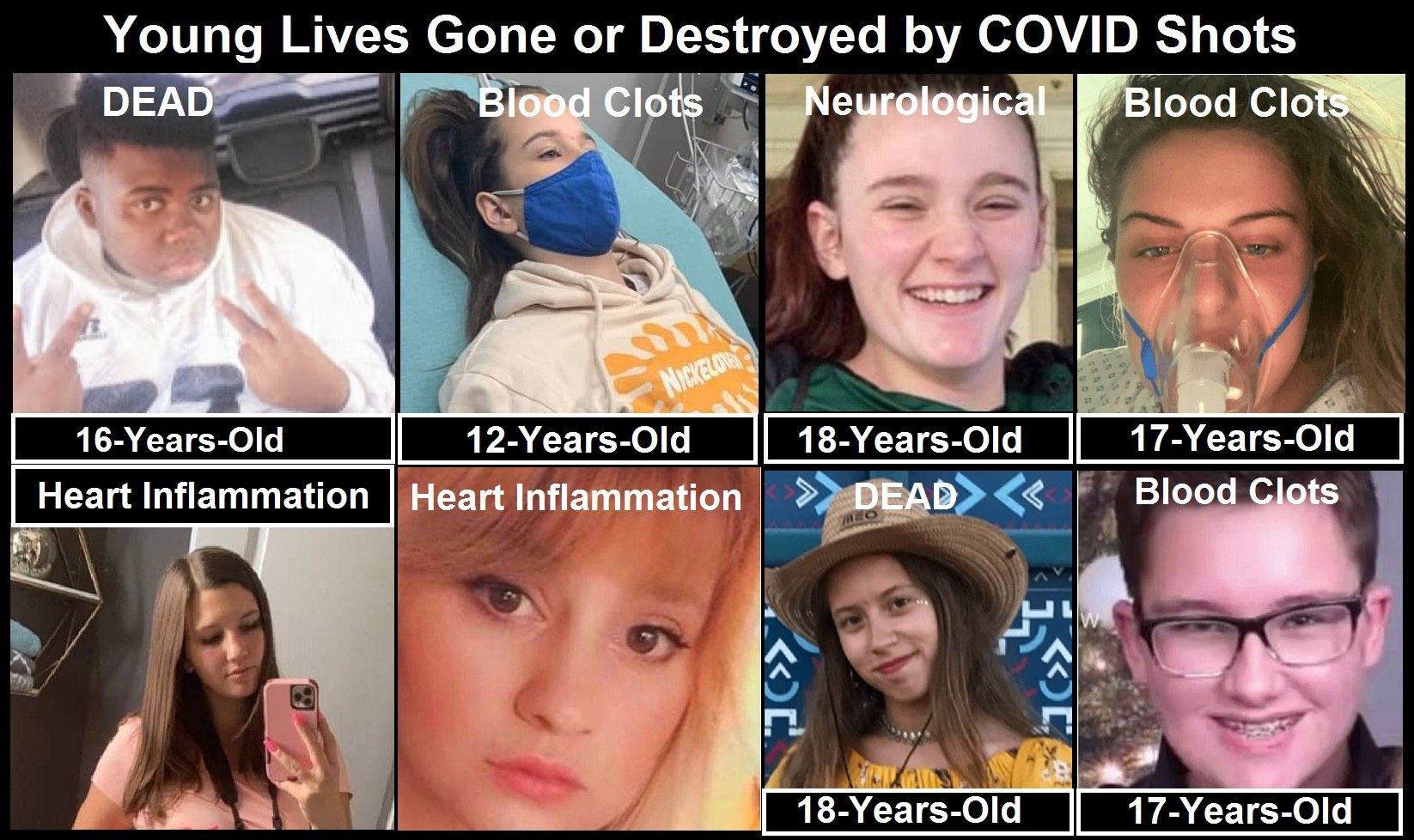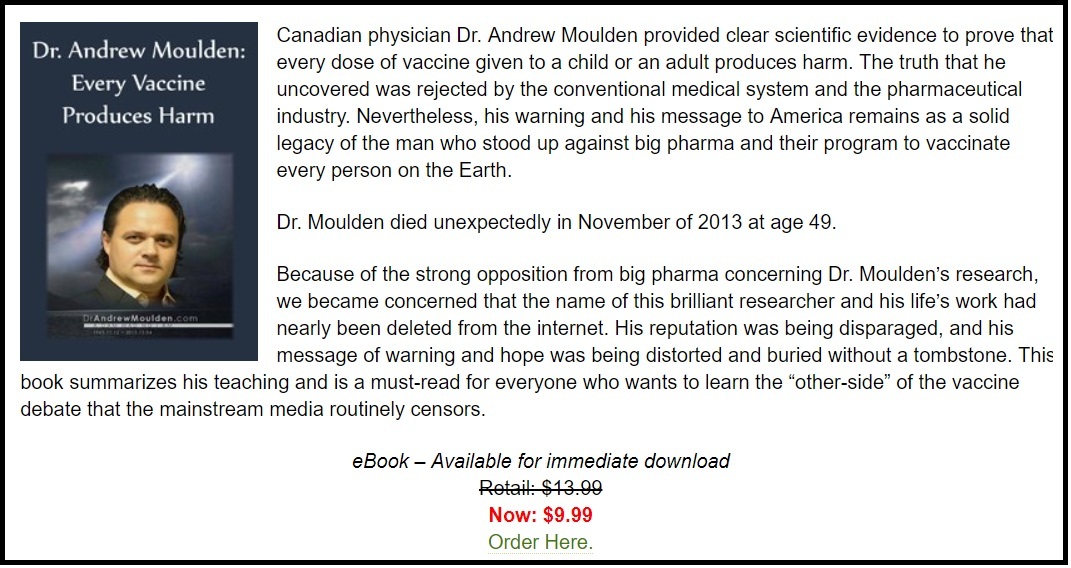 Published on October 13, 2021
(Visited 1 times, 1 visits today)