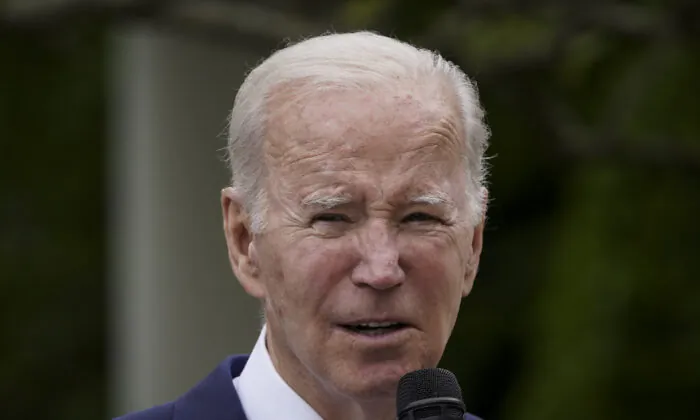 A continued breach of the U.S. debt ceiling could result in "significant disruptions" to financial markets and "severe damage" to the economy, including more than 8 million job losses, the White House has warned.
In a report published on May 3, the White House Council of Economic Advisers stressed that a historic U.S. default on its debt obligations—referred to as the "X-date"—is fast approaching, and such a move would see the economy "quickly shift into reverse."
The warning comes just days after Treasury Secretary Janet Yellen said the United States could default on its financial obligations as early as June 1 unless Congress takes action to raise the nation's $31.4 trillion debt ceiling.
White House economists warned of three possible scenarios that would likely happen if negotiations between Republicans and Democrats regarding the debt limit are further prolonged: brinksmanship, a short default, and a protracted default.
Under the first scenario, in which the limit is approached but a default is avoided, 200,000 jobs could be wiped out and 0.3 percentage points would be knocked off the annual GDP, and the unemployment rate would rise by 0.1 percentage points, according to the Biden administration.
In a short default, in which Congress acts swiftly to allow the nation to borrow again after defaulting, roughly half a million jobs would be lost, 0.6 percentage points would be knocked off the annual GDP, and the unemployment rate would rise by 0.3 percentage points.
Under a protracted default, the most dangerous scenario in which the U.S. fails to raise its borrowing levels for more than three months, roughly 8.3 million jobs would be wiped out, unemployment would increase 5 percentage points as consumers cut consumption and businesses lay off workers, and GDP would plunge by 6.1 percentage points.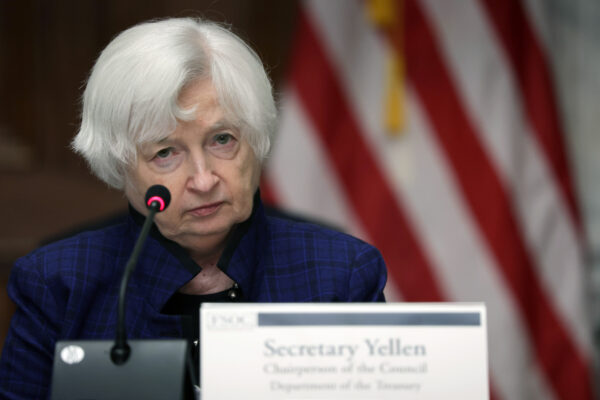 'On Par With the Great Recession'
The result would be an "immediate, sharp recession" on par with the Great Recession while the stock market would also fall by an estimated 45 percent, economists found.
"A protracted default would likely lead to severe damage to the economy, with job growth swinging from its current pace of robust gains to losses numbering in the millions," economists wrote. "Unlike the Great Recession and the COVID recession, the government is unable to help consumers and businesses. As the breach continues, the economy heals slowly, and unemployment is still 3 percentage points higher at the end of 2023."
"While policymakers have thus far, in the long history of our Nation, avoided inflicting such damage on the American and even global economies, virtually every analysis we have seen finds that default leads to deep, immediate recessionary conditions," economists wrote. "Economists may not agree on much, but when it comes to the magnitude of risks invoked by closely approaching or breaching the debt ceiling, we share this deeply troubling consensus."
The White House projections are similar to a recent Moody's Analytics report (pdf) which used a different model of the macroeconomy but arrived at a similar conclusion, noting that the economic downturn that would ensue would be "comparable to that suffered during the global financial crisis."
Biden and Republicans have been in a deadlock over the debt limit and government spending, with the administration refusing to make spending cuts until the debt limit is raised.
Last week, GOP lawmakers narrowly passed a bill authorizing a $1.5 trillion increase in the debt ceiling in exchange for tightening government sending in an effort to prevent a looming default.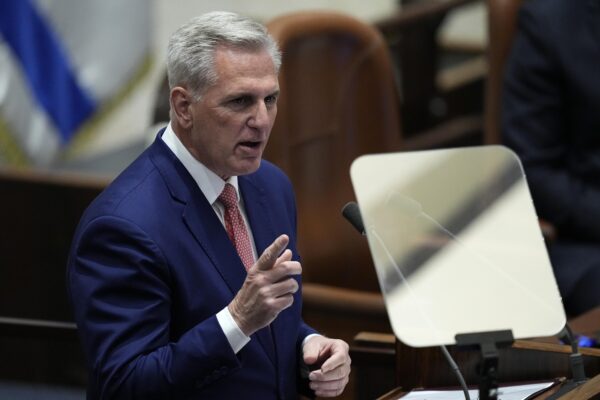 Biden Takes Aim at Republican Debt Bill
However, in a statement on Tuesday, the White House accused Republicans of "holding the nation's full faith and credit hostage in an effort to impose devastating cuts that would hurt veterans, raise costs for hardworking families, and hinder economic growth."
The administration warned that if enacted, the GOP bill would "increase the likelihood of a recession and result in 780,000 fewer jobs by the end of 2024" and "cut veterans' health care, education, Meals on Wheels, and public safety, take away health care from millions of Americans, and send manufacturing jobs overseas."
"And House Republicans are demanding these cuts while separately advancing proposals to add over $3 trillion to deficits through tax cuts and giveaways skewed to the wealthy and big corporations," the statement read.
Biden is set to meet with congressional leaders on May 9 to discuss the debt limit and government spending.
A spokesman for House Speaker Kevin McCarthy (R-Calif.) said in an emailed statement on Wednesday that Democrats are to blame for the continued stalemate.
"There is no good reason other than political malpractice for the U.S. to default on its debt," wrote McCarthy spokesman Chad Gilmartin. "Plenty of revenue is flowing in to pay interest on the debt."
Asked Wednesday what the possible outcomes of a default on the U.S. economy would be, Federal Reserve Chair Jerome Powell said officials shouldn't "even be talking about a world where the U.S. doesn't pay its bills. It just shouldn't be a thing."
"No one should assume the Fed can really protect the economy and the financial system and our reputation globally from such damage that event might inflict," Powell told reporters at a news conference after the central bank voted to raise interest rates by another 25 basis points.
(Visited 2 times, 1 visits today)